Slice at Bonifacio High Street
Located at the heart of Bonifacio High Street Central is Slice, a homey restaurant and café with an atmosphere of chic and cosmopolitan vibe.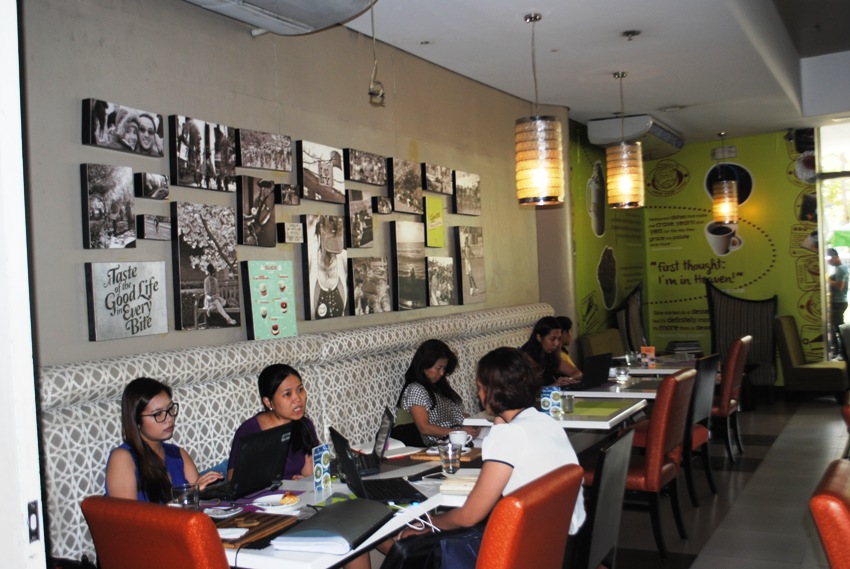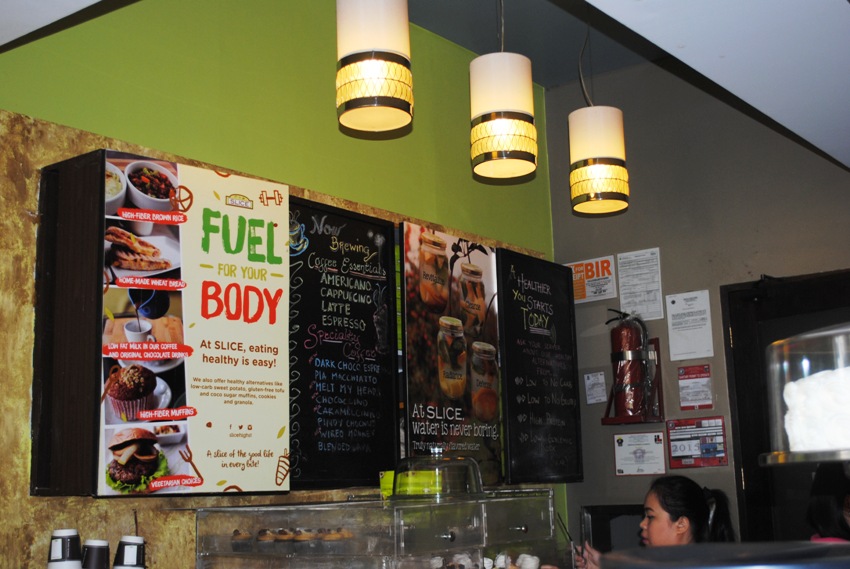 It is not surprising to learn that this modern look is owned by senator, entrepreneur, athlete, and mother Pia S. Cayetano—a modern Filipina herself.
She says that SLICE is the product of her "imagination, dreams, travels, food cravings and desire to share her passion for healthy eating, albeit with the occasional indulgences."
Chilling in the café on a fine afternoon is a perfect escape from the busy streets of Metro Manila. Paintings and photos in monochrome, comfortable cushions, and delightful crew will greet you as you enter the chic café.
While its atmosphere is one thing you can look forward to, its wide array of menu is their highlight.
The café and restaurant, which was established in 2011, aims to deliver healthy offerings for its customers—from light snacks, soups, healthy salads, pastas, sandwiches, smoothies, and rice meals.
You may also opt to try appetizing meals like baked brown rice melt, and their own version of Filipino favorite brown arroz caldo (Php 180).
Sweets at SLICE are, meanwhile, a blockbuster. Divine deserts such as  such as the deadly Double Choco Yema (Php 240), and ethereal Tres Leches (Php 200) will surely make you swoon for more.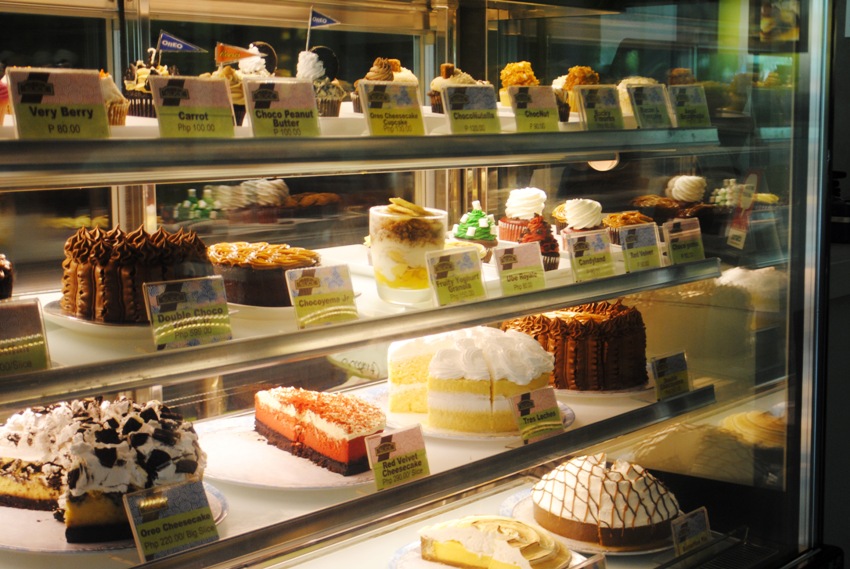 Adding to that are the melt-in-your-mouth Yema Cheesecake (PhP 260), Buko Monggo (Php 290) and Peanut Butter Choco (Php 260) popsicle ice creams.
The thirsty also have a lot of options—from coffee blends, chocolate concoctions, smoothies, and even vitamin-infused water.
But what SLICE at High Street wants to highlight is Senator Pia's love for health food.
In their #HealthierYou menu, the health buff crafted her own recipe that is fit for her fellow health enthusiasts.
The menu presents the Pia's Bowl—a set of healthy alternative dishes that highlights healthy living while eating well.
Pia's bowls—Blue Bowl (Php 350), Green Bowl (Php 290), and Brown Bowl (Small: PhP 190; Big: PhP 290) are all full of good carbohydrates. It has either quinoa or brown rice, tofu and seafood which are high in protein and fiber.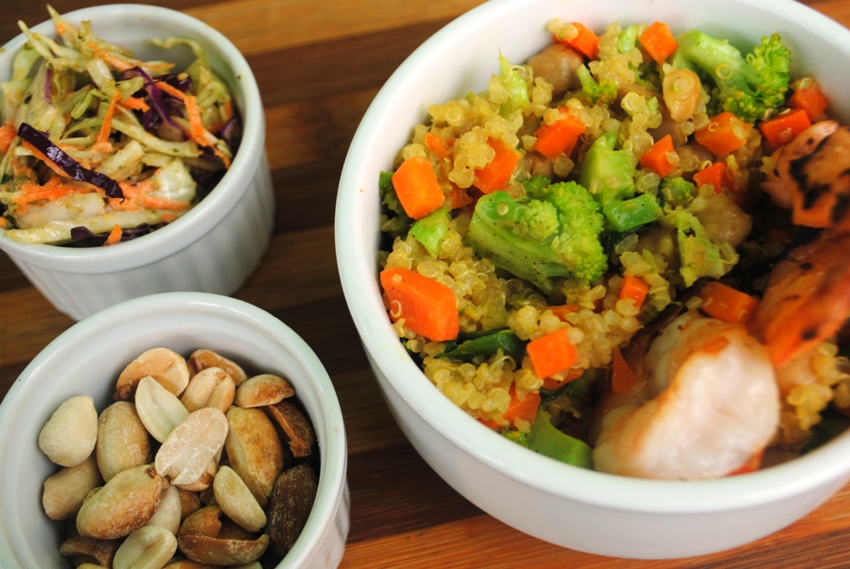 Blue Bowl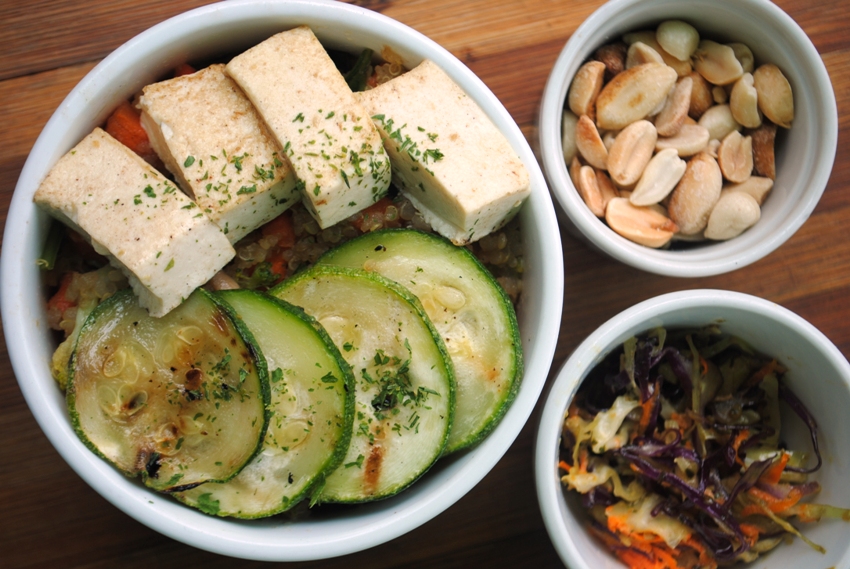 Green Bowl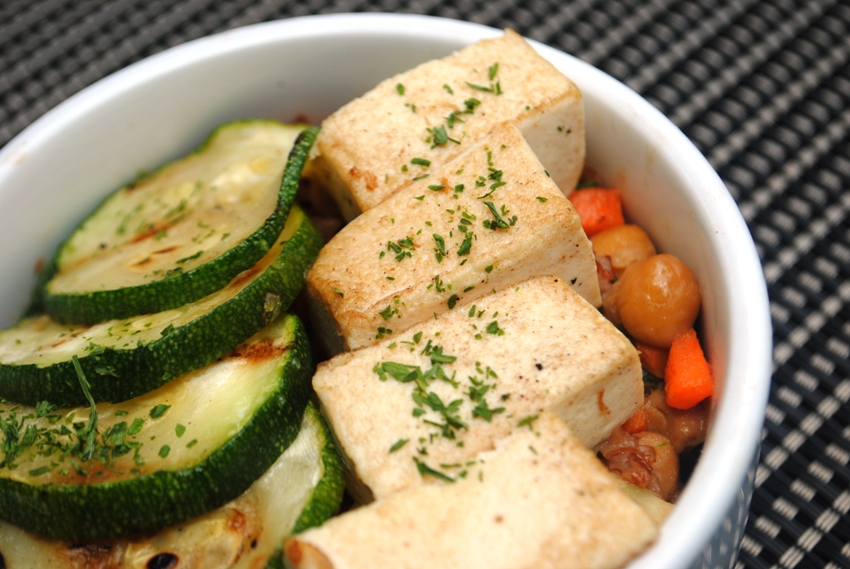 Brown Bowl
The menu has salads like the Oriental Chicken Salad, Oriental Tofu, and Kani Salad (Php 290).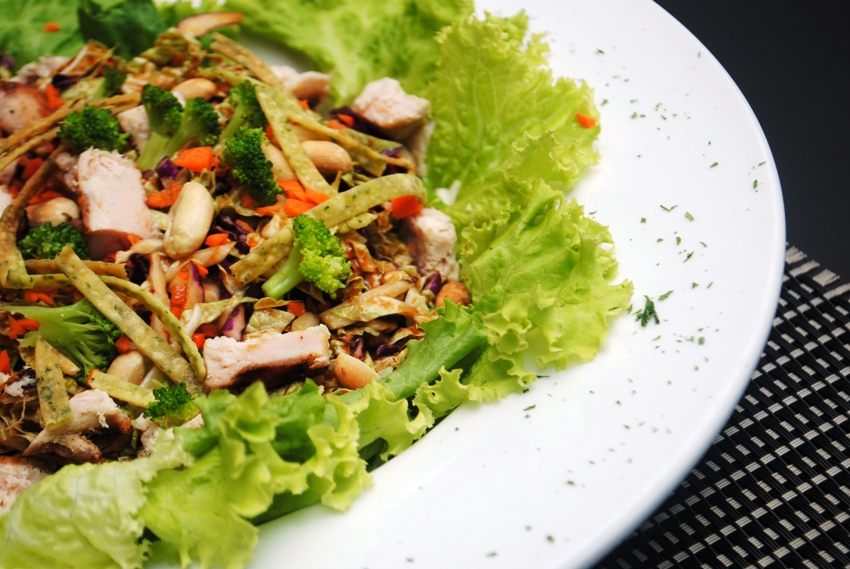 Oriental Chicken Salad
 Oriental Tofu Salad
Japanese Kani Salad
Article and photos by Gelyka Ruth R. Dumaraos

Southeast Block, Lower Ground Floor, Bonifacio HighStreet Central

8:00 am-12:00 am (Monday-Thursday); 8:00 am-2:00 am (Friday); 7:00 am-2:00 am (Saturday); 7:00 am-12:00 am (Sunday)