Saigosan in BGC: Offering Delightful Japanese Fusion Dishes in a Fun Setting
Japanese-western fusion food brings together the umami-rich elements of Japanese cooking with the bold and diverse flavors of Western cuisine. This results in an array of tantalizing dishes that tickle your taste buds in new and unexpected ways. Thus, trying such food is an experience that takes you beyond culinary boundaries. The blend of traditional Japanese techniques and modern western influences creates a memorable and unforgettable dining affair.
These and more are what Saigosan in BGC stands for. With a deep affinity for Japanese pop culture, Nobu-trained chef Chris Oronce founded a fun and quirky "izakaya" concept that elevates the experience with a delectable selection of rice bowls, noodle dishes, bites, and other delights.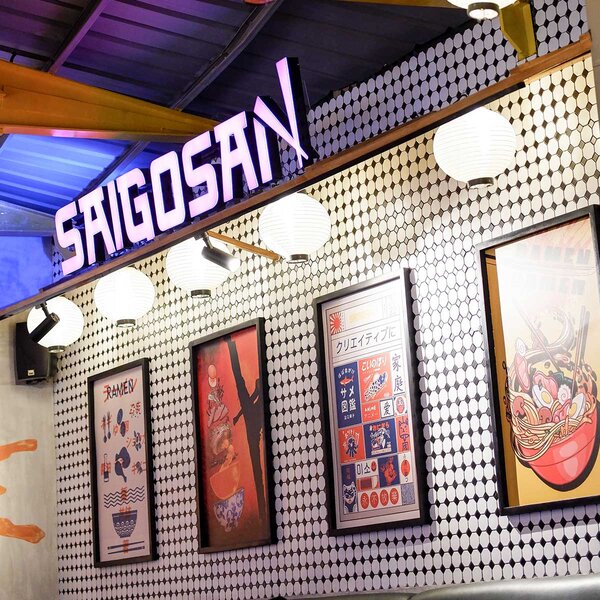 IMAGE from Saigosan PH Facebook page
Inside, diners will be transported to a captivating space that blends the elements of a bullet train with the ambiance of a traditional ramen shop. Bright colors and dazzling neon lights adorn the establishment, drawing the eye and captivating passersby. The interior art pays homage to Japanese pop culture, effectively creating a lively atmosphere that resonates across generations.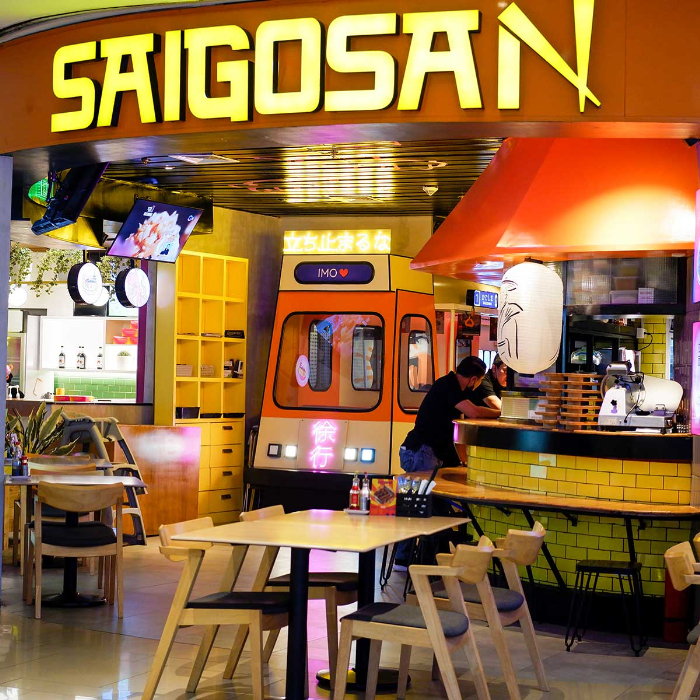 IMAGE from Saigosan PH Facebook page
Saigosan takes pride in serving modern Japanese fusion dishes. While they don't serve good old tonkotsu or shoyu ramen, karaage, or sukiyaki here, they offer their own creative takes on these staples. Classic wings and tenders take center stage, accompanied by an enticing array of sauces: teriyaki, wasabi mayo, and creamy mushroom. Giving a traditional fare with a fresh coat of paint, their fried chicken ramen seamlessly intertwines crispy chicken katsu, perfectly cooked noodles, and a rich, comforting broth, while the tori katsu sando features tender and juicy fried chicken cutlet sandwiched between two fluffy pieces of milk bread.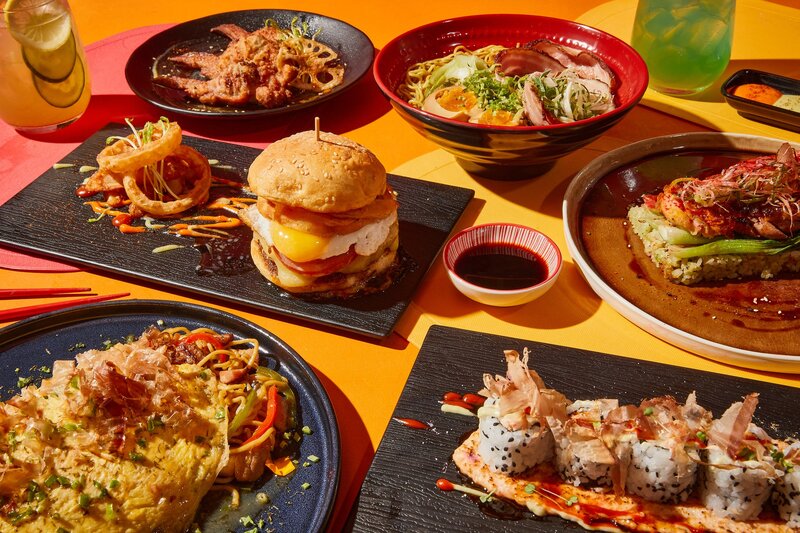 IMAGE from Saigosan PH Facebook page
If you like rice, try their mouthwatering donburi selections. The chirashi don is a masterpiece where succulent salmon, tuna, tanigue, tamago, and the delightful pop of ikura dance in harmony upon a bed of steamed rice. The miso butter lobster, on the other hand, unveils the luscious sweetness of lobster paired with the savory embrace of seafood chahan, where miso-butter-kissed lobster meets the fragrant allure of perfectly prepared fried rice. Saigosan's wagyu donburi features remarkably tender and intensely flavorful wagyu cubes, which you'll probably think is the best rendition of beef rice bowl.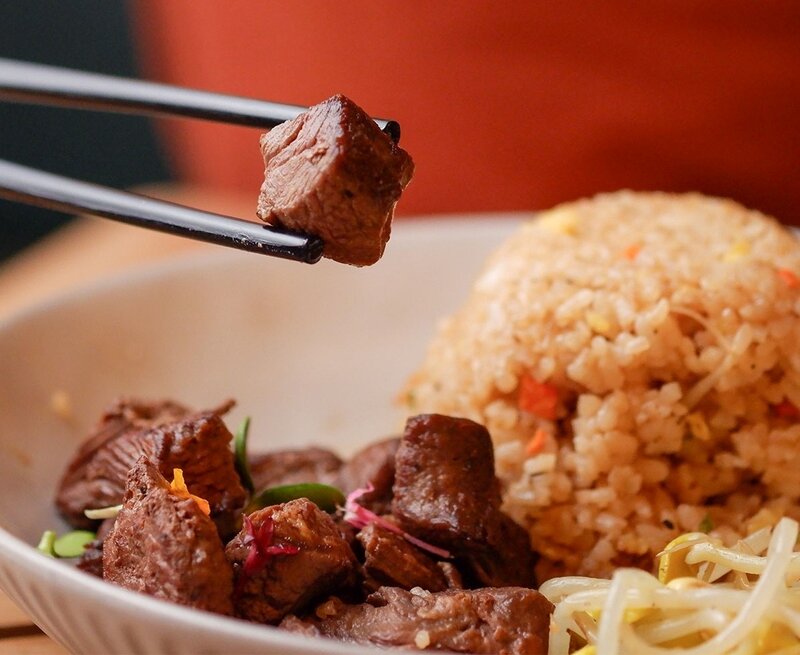 Wagyu Donburi / IMAGE from Saigosan PH Facebook page
Other must-try dishes include mini volcano, gyoza-stuffed wings, and ebi burger.
Whether it's the whimsical chahan, the exquisite ebi tempura, or an array of succulent samurai skewers, Saigosan crafts a dining experience that marries tradition with a refreshing twist. Embark on a delicious journey here and savor beloved Japanese fare imbued with subtle western cuisine influences that beckons both purists and innovators alike to experience a truly unforgettable food trip in the heart of BGC.
Store Information
3rd level, Uptown Mall, 36th street, 9th Ave, BGC, Taguig
0915 812 6855