Saboten, Makati: The Authentic Katsu and Japanese Comfort Food Experience (CLOSED)
UPDATED as of January 15, 2019: This restaurant is CLOSED.
Saboten is the only franchise venture of Raintree Group of Restaurants specializing in Katsu, a popular Japanese cutlet specialty made from deep-fried meat coated with bread crumbs. This Japanese concept restaurant started in the neighborhood of Shinjuku, Tokyo where its maiden shop opened in 1966. Saboten is now considered as one of the largest Tonkatsu chains with over 500 outlets in Japan, Korea, Taiwan, Thailand, Singapore, Hong Kong, Canada, China and now in the Philippines with branches in Serendra Global City and Glorieta 5 in Makati.
Also read: Saboten in BGC: Home of Decades-Old Original Katsu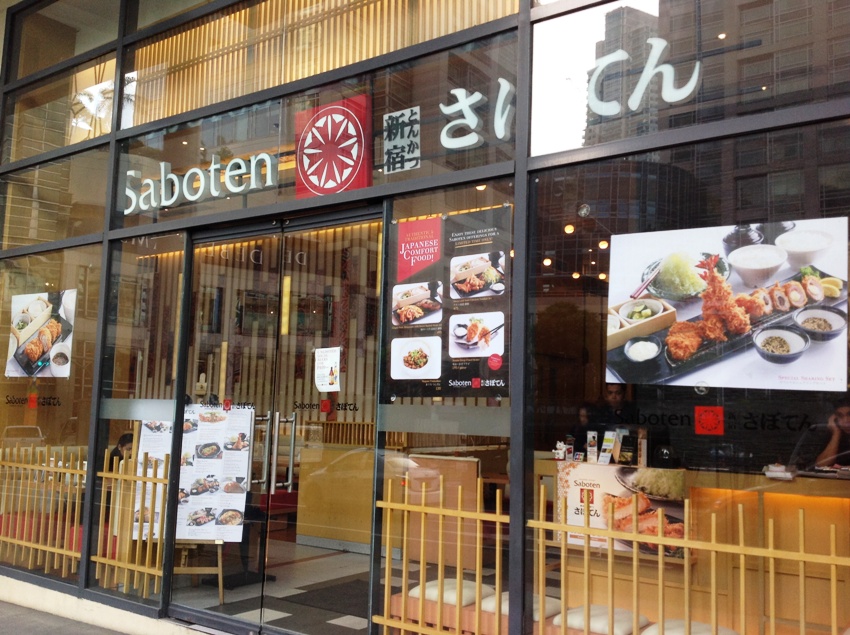 Dining in Saboten is like being transported to contemporary Japan with its zen-meets-slick interiors, wooden dividers in between tables for some privacy, modish wall panels and prints, and a refreshingly airy atmosphere. Two words – striking elegance. Saboten offers tonkatsu party package perfect for simple family occasions, office team events and get-together with friends.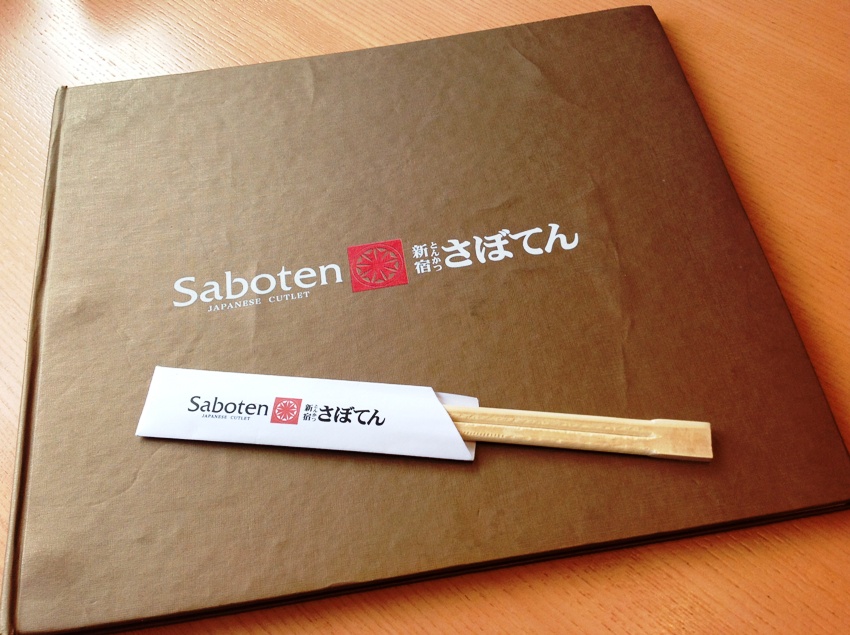 Saboten serves only the best authentic and flavorful Tonkatsu dishes that make this restaurant an inescapable destination for foodies especially Japanese food lovers.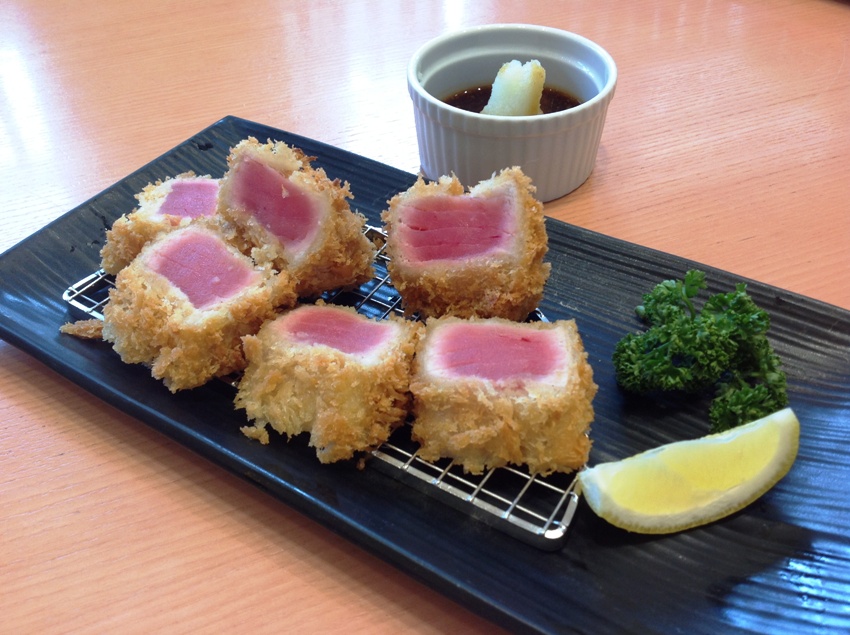 Tuna Katsu Set
Its diner-acclaimed Tuna Katsu Set (P 525) uses sashimi-grade Maguro. This fresh red meat tuna is best enjoyed with the original wasabi soy sauce on the side.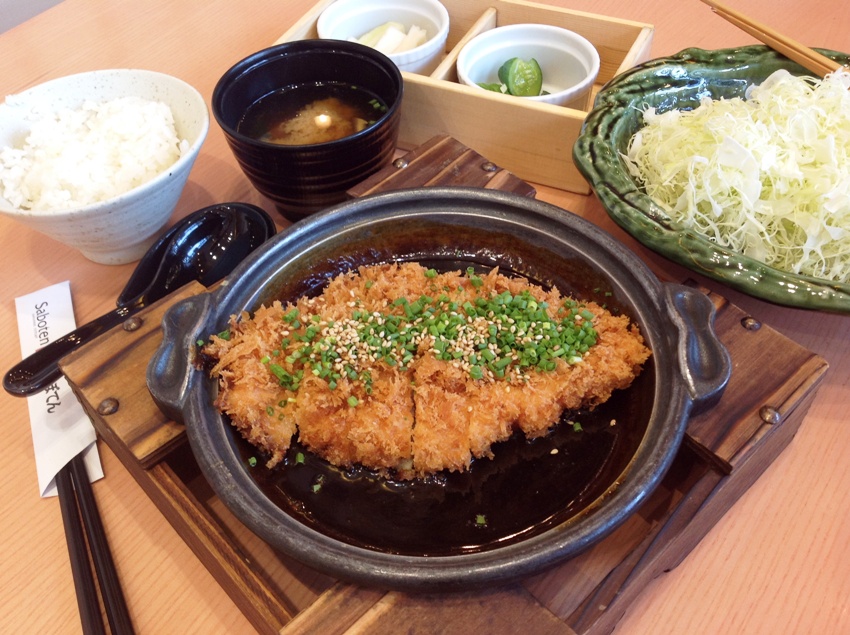 Miso Katsu Chicken Set
Originating from Nagoya is the savory Miso Katsu Chicken Set (P 395), a juicy deep-fried and breaded pork cutlets dish served with thick and hot miso sauce and shredded cabbage.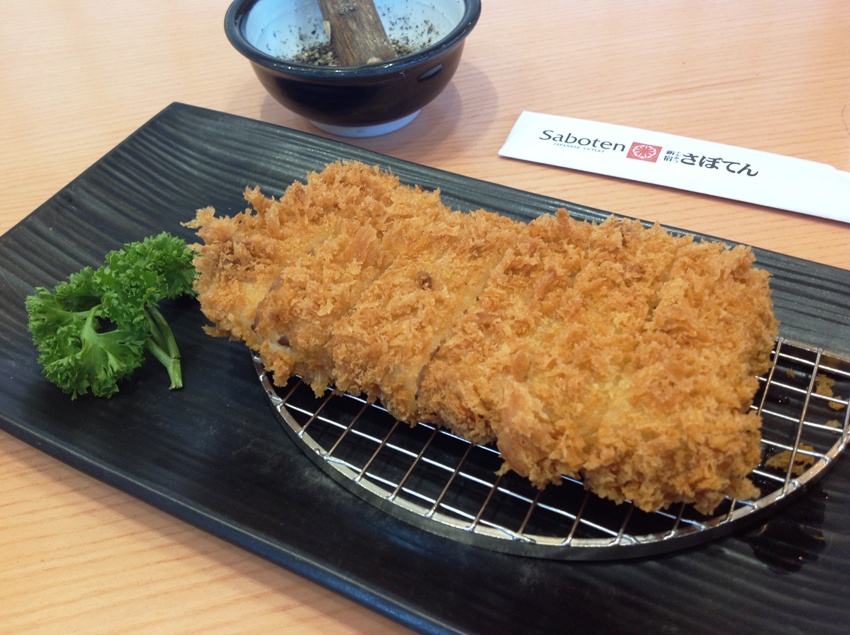 Large Tenderloin Set
Another crown jewel on their menu is the boneless Tenderloin Set (Large P 440, Medium P 410 and Small P 390), a lean, juicy and crunchy pork loin fillet that's scrumptious in its simplicity.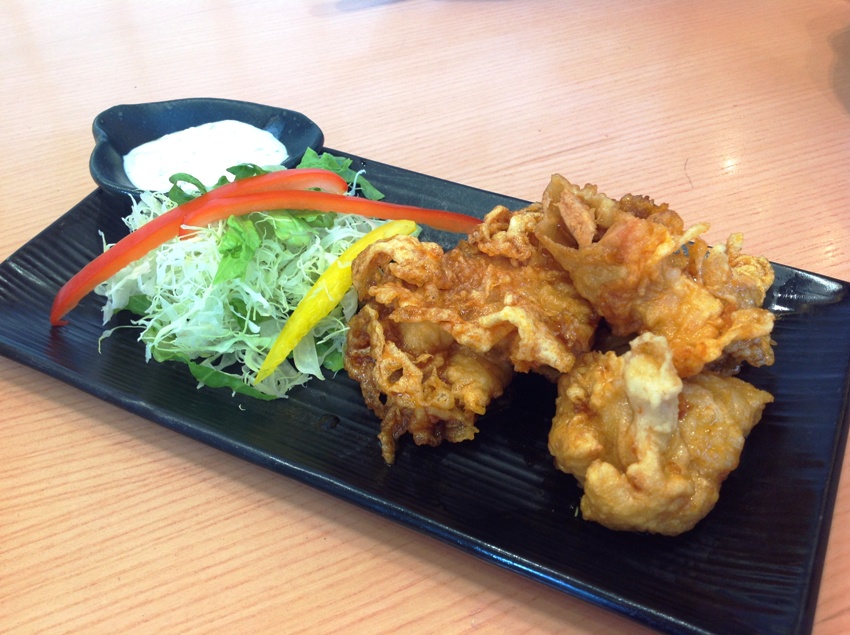 Sweer and Sour Chicken Nanban
The Sweet and Sour Chicken Nanban Set (P 475) is a succulent coated karaage (Japanese version of fried chicken) soaked in sweet and sour nanban sauce served with fresh Japanese cabbage and citrusy tartar sauce on the side.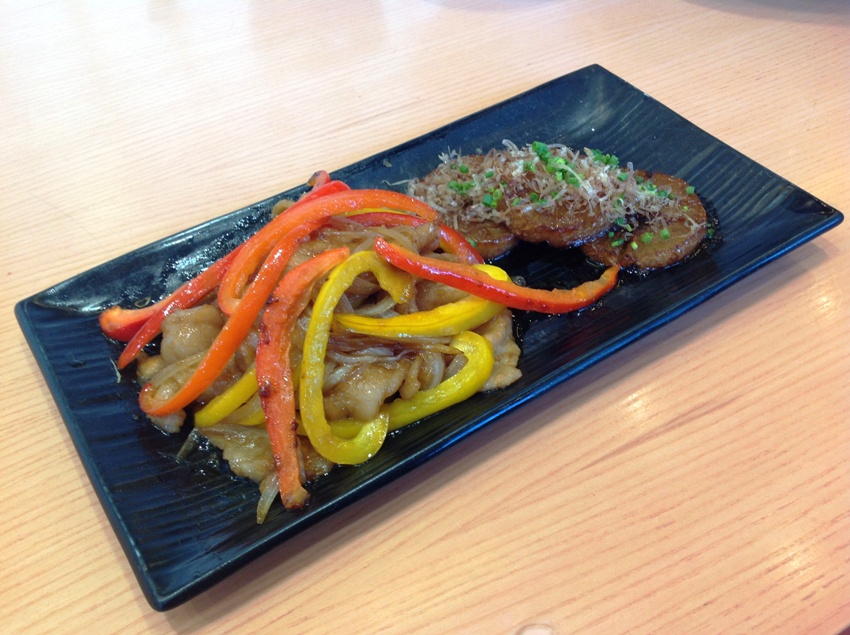 Ginger Pork Shogayaki with Radish Steak Set
The Ginger Pork Shogayaki with Sweet Radish Steak Set (P 495) is made with mouthwatering pork chops marinated in sweet-smelling ginger miso sauce served with sweet radish.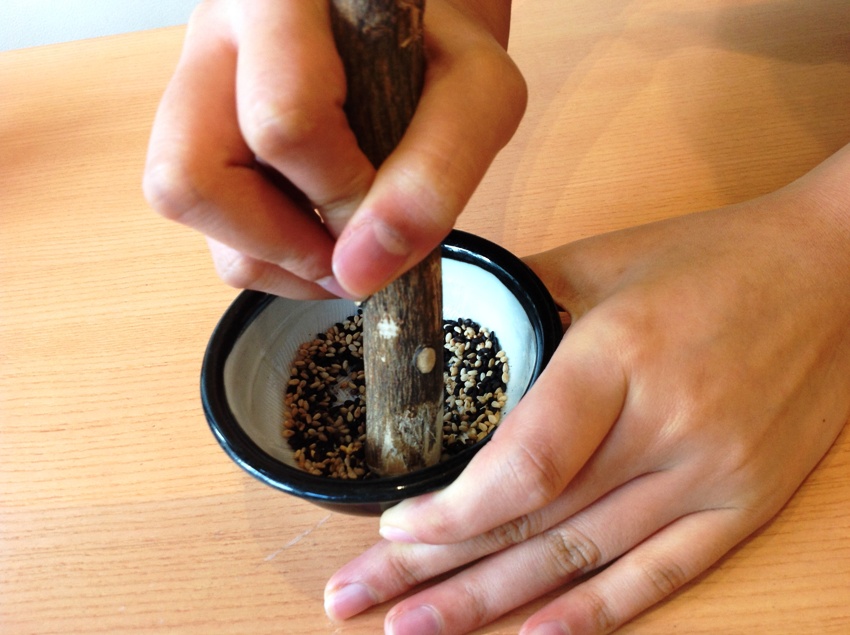 Appetizing as they are, you can still up the ante for Saboten's dishes with their variety of homemade condiments. You can even upgrade your tonkatsu sauce by crushing and adding black and sesame seeds to it for added aroma and flavor.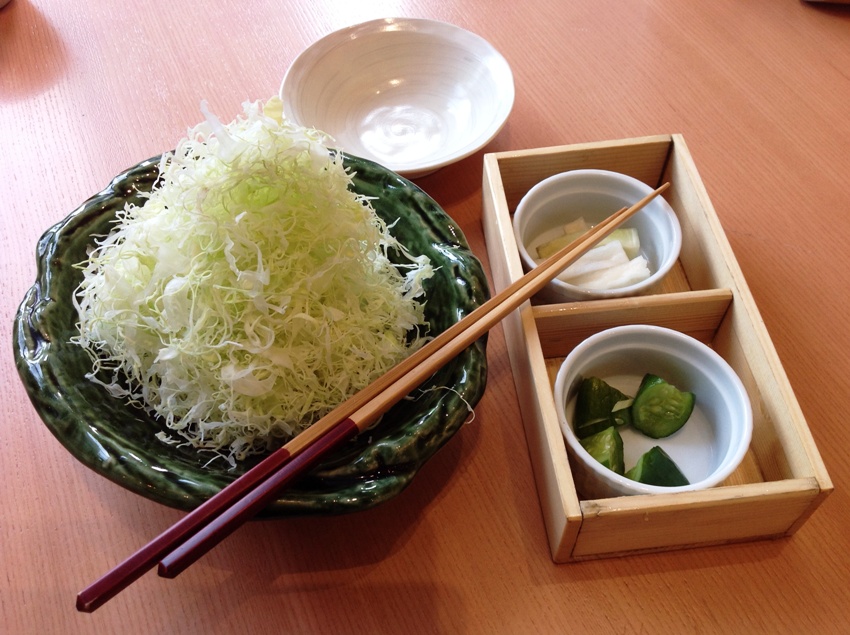 In every Katsu set, you'll be served with unlimited refills of miso soup, rice, shredded cabbage and pickles. You can sprinkle the creamy sesame and citrus sauce on the cabbage to enjoy this starter side. They also have selections of heavenly desserts and refreshing fruit shakes, smoothies and juices to satiate your cravings.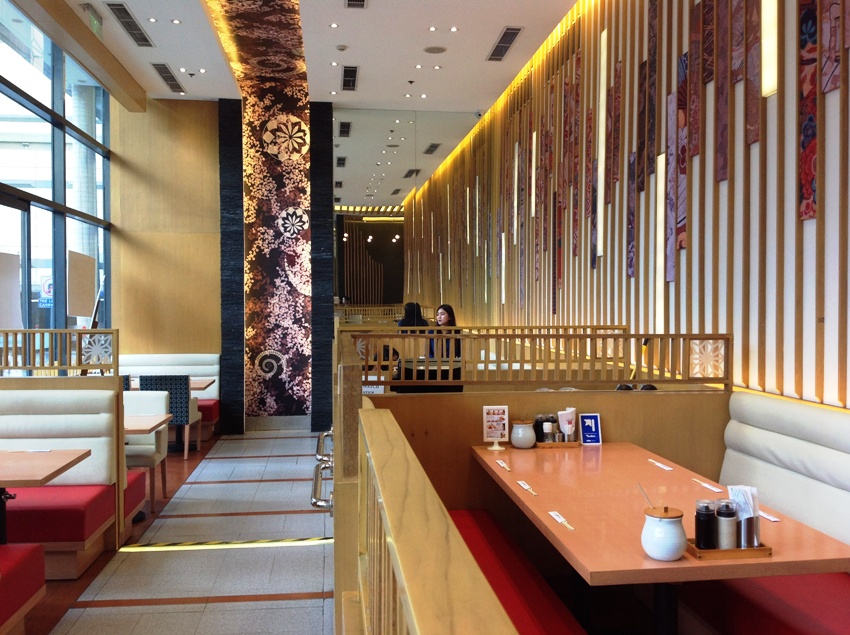 Saboten is a great dining place for its wide variety of katsu dishes and other Japanese comfort food served in a very relaxing atmosphere. Troop there now as Saboten makes your Japanese feasting experience worth repeating.
–
Article and photos by Adrian Pempena
Edited by Ingrid Soriano
General Information
Glorieta 5, Ayala Center, Makati City
+632 625 0909 / +632 625 0899
Serendra, Bonifacio Global City, Taguig
+63 2 625 0909 / +63 2 625 2888
Open Daily 11am to 11pm