Raging Bull Burgers in BGC: Upscale On the Go Burgers
Burgers are meant to be devoured and enjoyed. With many burger joints in Metro Manila, the real question comes down to this: what makes them worth the visit?
Raging Bull Burger, not to be mistaken by Raging Bull Chophouse,  is one of those burger joints that you need to try. They aim to make your heart melt and your taste buds crave for their burgers every single time.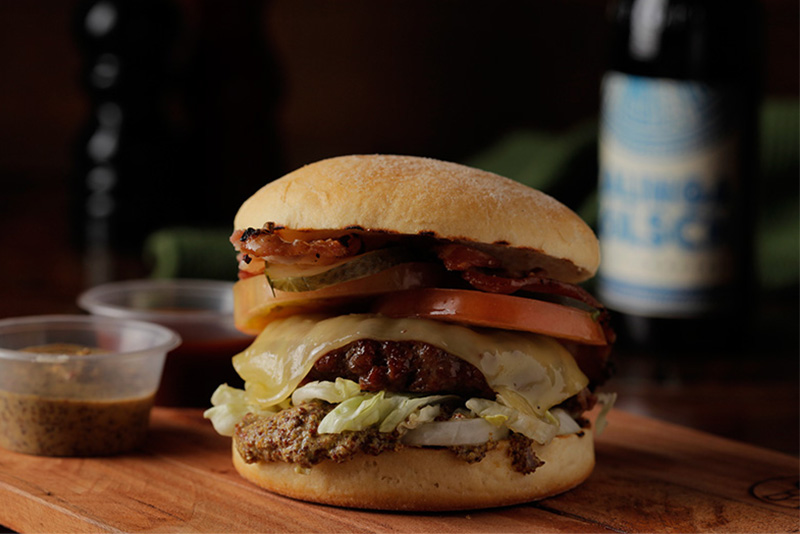 Mighty Beast (Php 275)/IMAGE Shangri-La at The Fort
Chef Nathan Griffin heads the kitchen in delivering and serving great-tasting burgers. Raging Bull has that rugged yet friendly look, where customers can have their burgers on the go.
The chop house and burger joint share other things in common aside from their name, one of which is the meat that they use. They use the same meat for their steaks and burgers.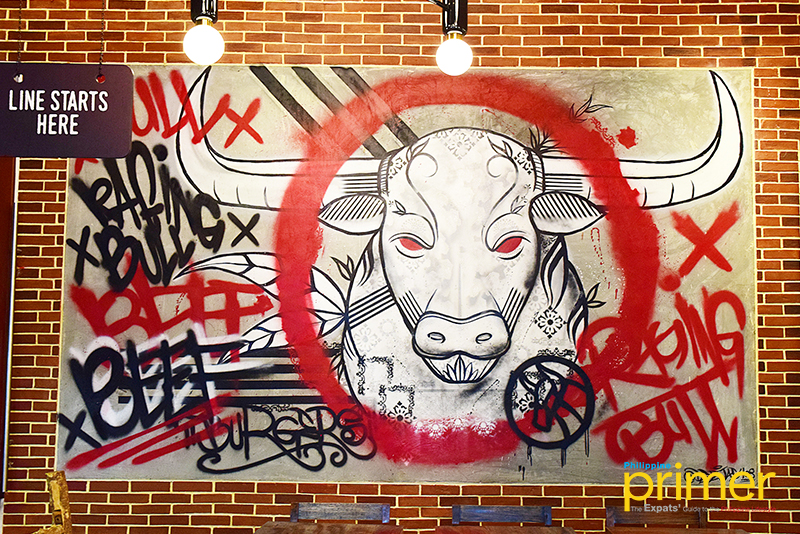 If this mural doesn't grab your attention, nothing will
 The Mighty Beast (Php 275) is the way to go if you're hungry and are going for a full-on meat extravaganza; this is also one of their best sellers and highlighted dish. If you want to spoil yourself a bit more, go for their Raging Wagyu (Php 325). The buns are pan de sal inspired so expect it to be a bit sweet. If that's not up to your taste, they've got a condiments section for you to freely dress your order.
Just when you think that burger joints focus on meat, The Raging Bull has an option for vegetarians: The Pretender (Php 225). The patty is made from kidney beans, quinoa, and with guacamole. It was definitely a surprise when we tried it as it does seem like an ordinary burger with a kick of spice. It's quick to fall in love with their burgers as they as flavorful and unique, just like their Naked Fish ( Php 275) which kind of resembles a fish taco only in burger form. The battered fish is moist on the inside and crunchy on the outside, a suitable choice for those who aren't into the meat.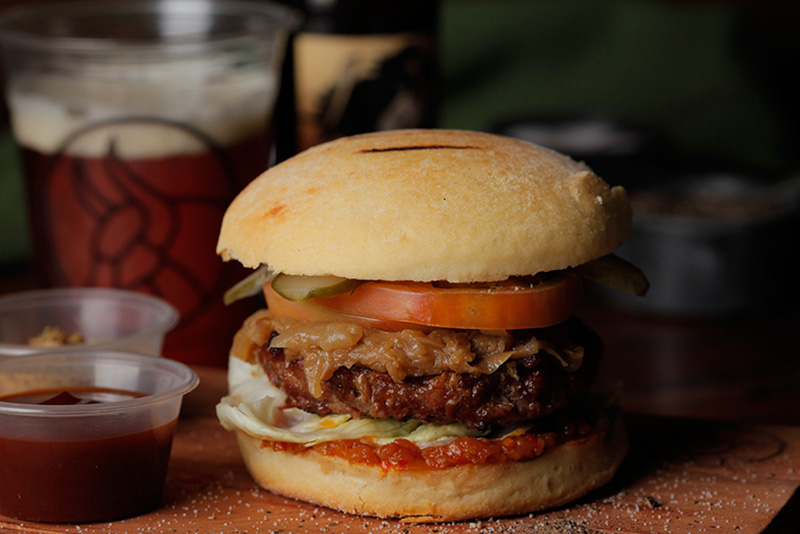 Raging Wagyu (Php 325)/IMAGE Shangri-La at The Fort
The patty is crispy on the outside for that added crunch, it compliments well with their homemade burgers that they make fresh. Everything is better with a side of their signature, Messy Fries (Php 150), with their own barbecue sauce and cheese.
If you're tired and in the search for a different burger with one of a kind flavors, The Raging Bull just might be for you!
---
This also appears on Philippine Primer Japanese Magazine's December Issue (Vol. 117).
Store Information
30th St, Taguig, Metro Manila
(02) 820 0888
7:00 a.m. to 12:00 a.m. (Mon to Thurs); 7:00 a.m. to 2:00 a.m. (Fri); 11:00 a.m. to 2:00 a.m. (Sat); 11:00 a.m. to 12:00 a.m. (Sun)