Pound by Todd English
Foodee Global Concepts, the people that brought you the Todd English Food Hall in SM Aura Premier, will be unleashing another restaurant in collaboration with Chef Todd English that's sure to send a buzz around town: Pound by Todd English, located at BGC High Street on Feb. 5.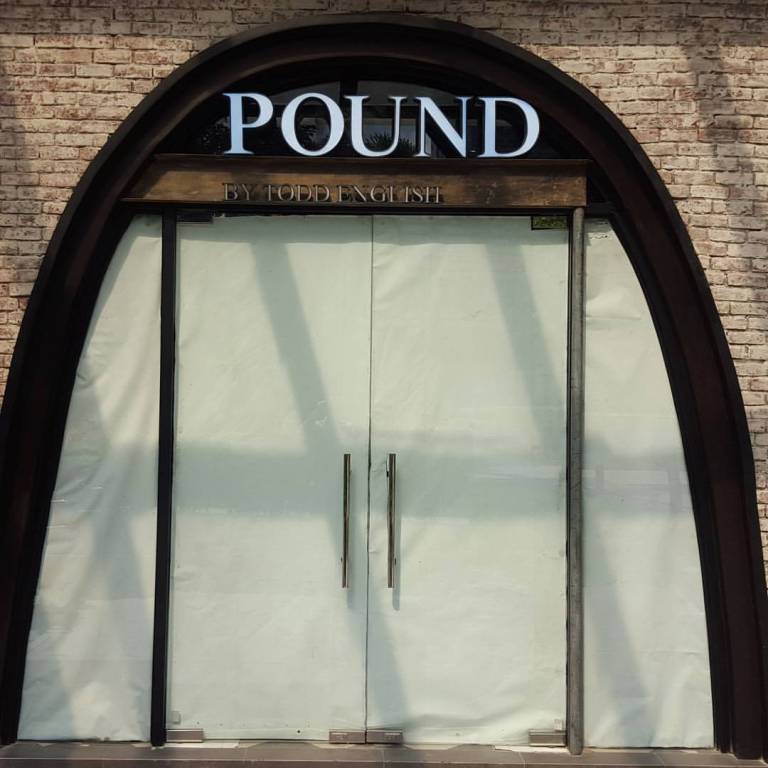 BOARDS DOWN, SIGNS UP. Pound by Todd English will open its doors to the public on Feb. 5.
Pound by Todd English can be considered as an offspring of SM Aura's Food Hall. According to Eric Dee, the popularity of their burger station at Todd English Food Hall prompted them to collaborate with the celebrity chef. The result: a place that has all the styling of a Todd English restaurant, from the décor to the food.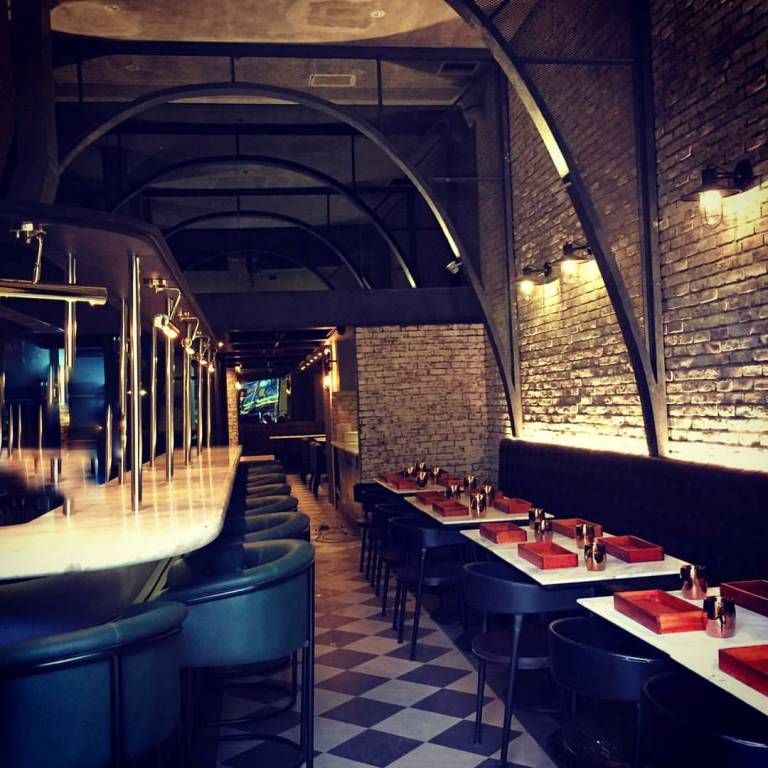 20's PROHIBITION MEETS INDUSTRIAL. Arches line the length of the restaurant, which go really well with the white bricks and marble tables. The lights highlight everything inside Pound.
Stylish as it may be, the restaurant prides itself on giving the best burger experience to its customers. Priced between P155 and P280, you'd expect something that's just barely better than other casual dining restaurants; but you'd be wrong. Pound takes their burgers seriously, and serves fine-dining quality burgers at prices you can afford.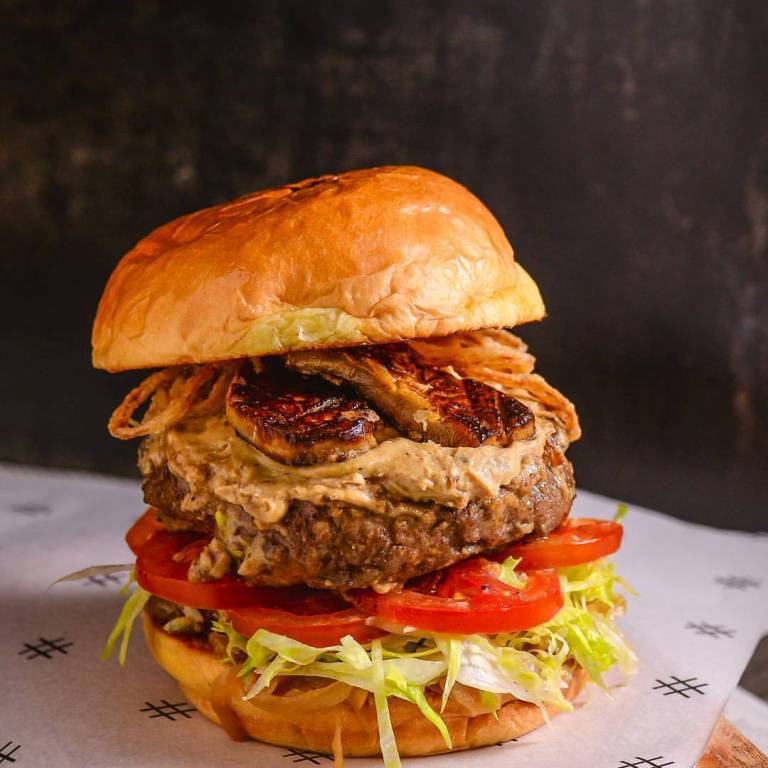 PRIDE AND JOY. The Pound Burger (P999). It's as beautiful to look at as it is to eat.
Their signature Pound Burger may be on the expensive side, but that's because it might just be the finest burger you'll ever have. A house-ground beef patty topped with caramelized AND crispy onions, mustard relish, iceberg lettuce, tomato, and the piece de resistance: foie gras and foie gras mousse; that's a Pound Burger.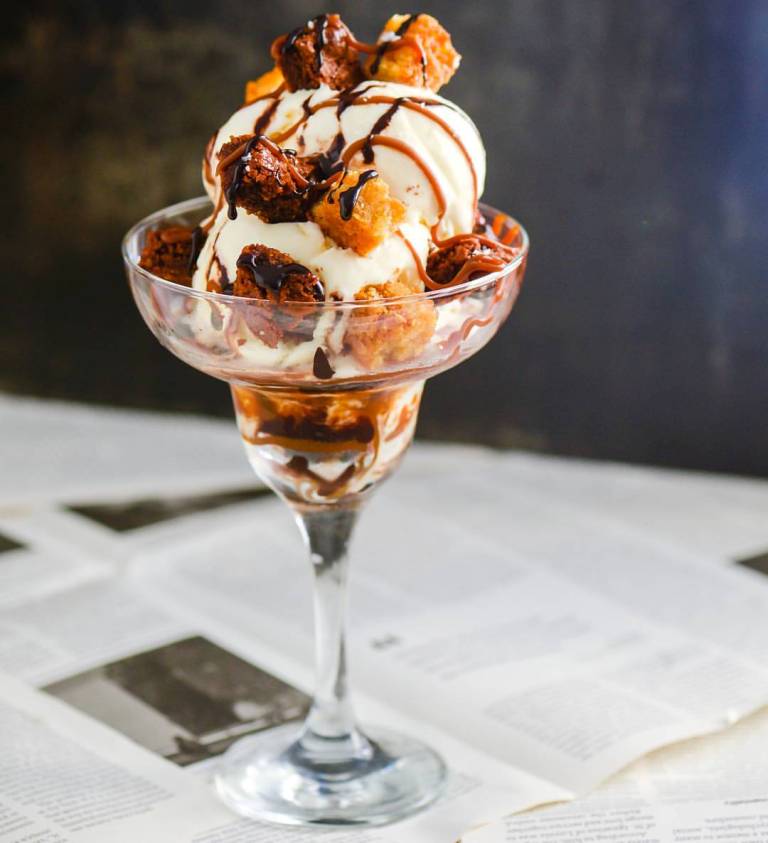 SUNDAE THE TODD ENGLISH WAY. TE Sundae at Pound by Todd English.
Done with the burger? Prepare for another culinary treat once your order of TE Sundae comes. There's not much to say except dig in. Oh, and make sure to control your urge to ask for another if at all possible.
Pound by Todd English can be found at B3, Bonifacio High Street, Fort Bonifacio, Taguig City. Make sure to save a date between Feb. 5 and 10 for their opening week where, get this, you pay what you want. It's as simple and as straightforward as you've just read. Why? Because Chef Todd English says so. For more information, follow @pound_ph on Instagram.
PAY WHAT YOU WANT. Yes, they're serious.

Source: Spot.ph
Photos courtesy of: Todd English Food Hall Manila