Pampas Latino Bistro and Bar: A Taste of South America
A restaurant that brings the flavours of the South American region was introduced to the epicures of Manila as Pampas Latino Bistro and Bar officially opened its doors to the public at Uptown Parade, Bonifacio Global City last August 1, 2016.  
The event was attended by the media, and different connoisseur of good food and drink. The ribbon cutting was also successfully done by the restaurant owners with distinguished guests of honor, Embassy of Argentina's Sec. Martin Soto, Senior VP of Megaworld Kevin Tan and Argentinian Ambassador Roberto Bosch.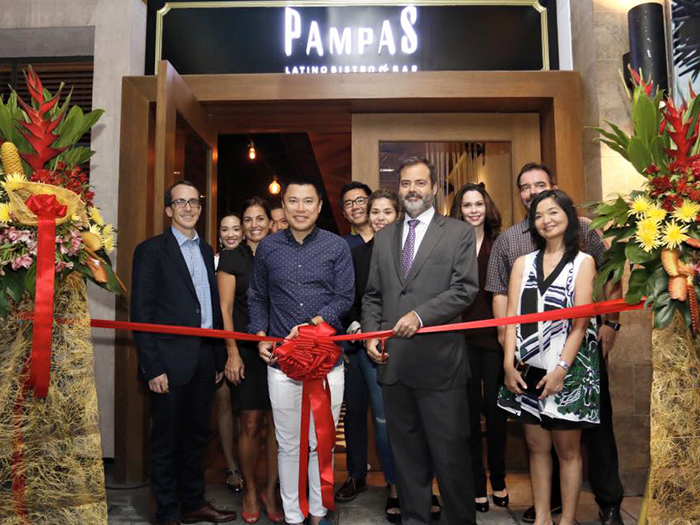 GRAND OPENING and Ribbon Cutting of Pampas Latino Bistro & Bar (Photo grabbed from Pampas Official Facebook Page)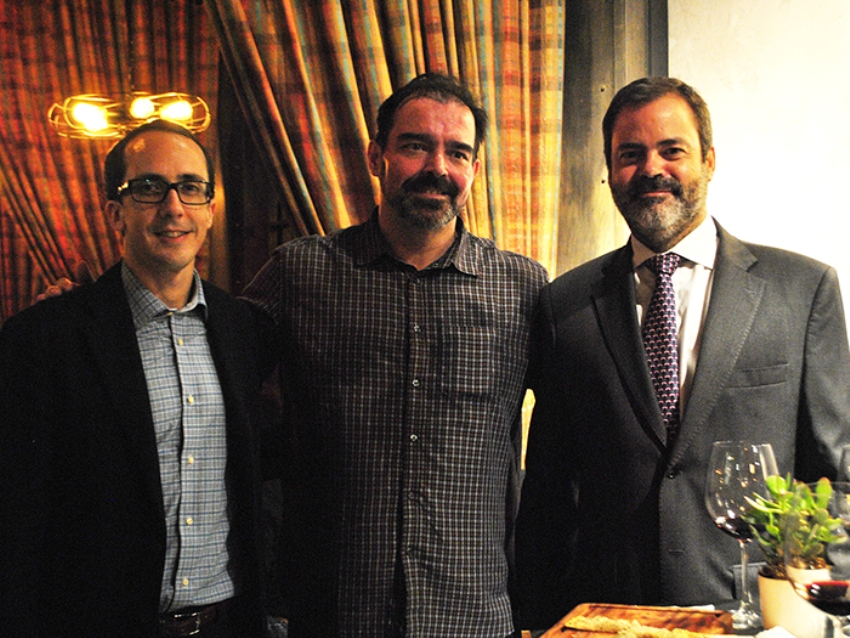 THE GASTRONOMY GENTS. Right: Martin Soto (Secretary of the Ambassador), Center: Marcos Gfeller (Pampas's chef), Left: Roberto Bosch (Argentinian Ambassador)
Pampas, which literally means "low grassy area" in South America, is a place where food is actually grown — a vast, sprawling natural landscape that is the bed of the Restaurant's history and culture. It is here where Pampas restaurant drew together the similarities of South American and Filipino cultures, the value of well-prepared food, the importance of relationships, and the bonding the occurs when both sides meet.
This casual restaurant embodies a modern colonial-style interior with a rusty theme which turned out to be relaxing and inviting that makes it a perfect spot to hang-out with friends and family.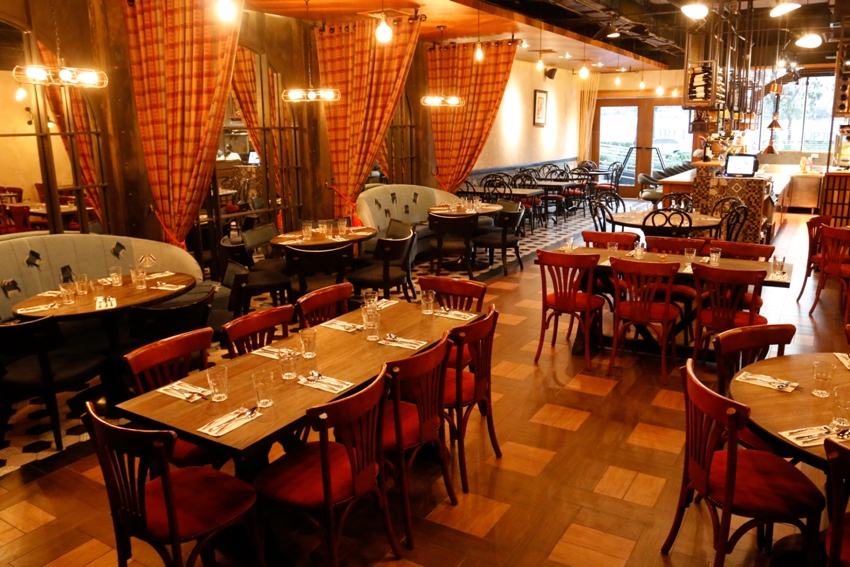 SPECIAL SOCIAL SPACE. Pampas believes that a restaurant should be an exceptional place where people experience good food, which are usually paired with wine and shared stories.
What's more exciting about Pampas is their one of a kind appetizer trolley inspired by the dim sum carts at Chinese restaurants where customers can get to freely choose whichever appetizers they want from the cart. They offer extensive selection of scrumptious appetizers, such as freshly shucked oysters, chipotle meatballs, crunchy empanadas, tacos, and croquetas and a whole lot more.
APPETIZER TROLLEY. Excited your taste buds as they present you Pampas sumptuous selection of first courses.
Their dishes for the main course are meant for sharing with plenty of options starting with Beef Locro, Porchetta which is their version of slow roasted pork belly, lamb ribs comes with their famous chimichurri (Argentinian sauce used for uncooked meat), wide variety of steaks, baby back ribs and seafood skewers.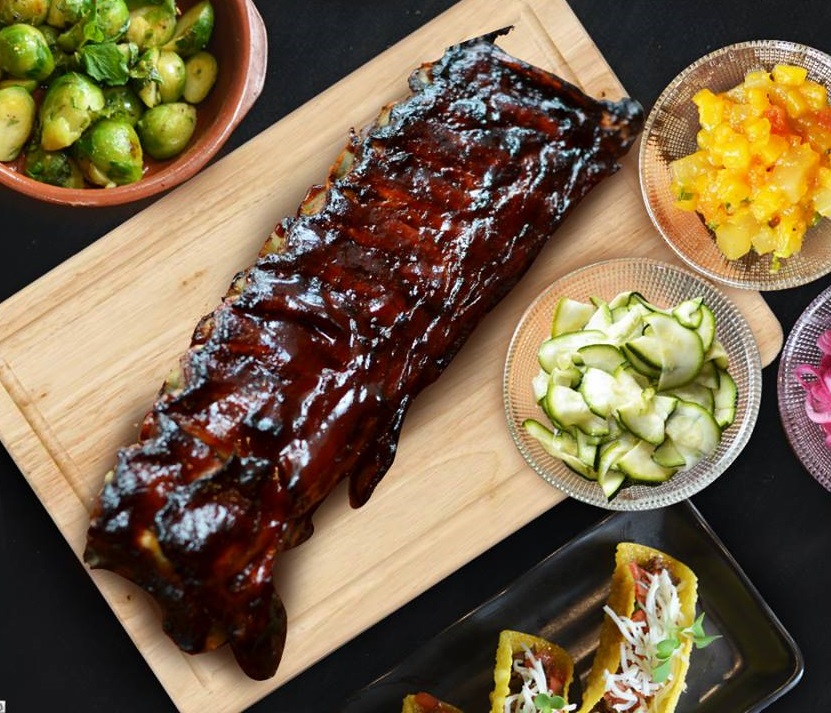 BABY BACK RIBS. Slow Smoked, finished on the grill with Pampas own BBQ glaze (P500 – Half/P800 – Full)
For desserts, your sweet tooth will be satisfied by their Choco Torta and Alfajores. Both are stuffed with Dulce de Leche as main ingredient to tickle your tongue with the right amount of delightful sugariness. Try also their Tres Leches, Dulce Flan and Oscurro. Also available are several alcoholic beverages like wines, cocktails, and beers.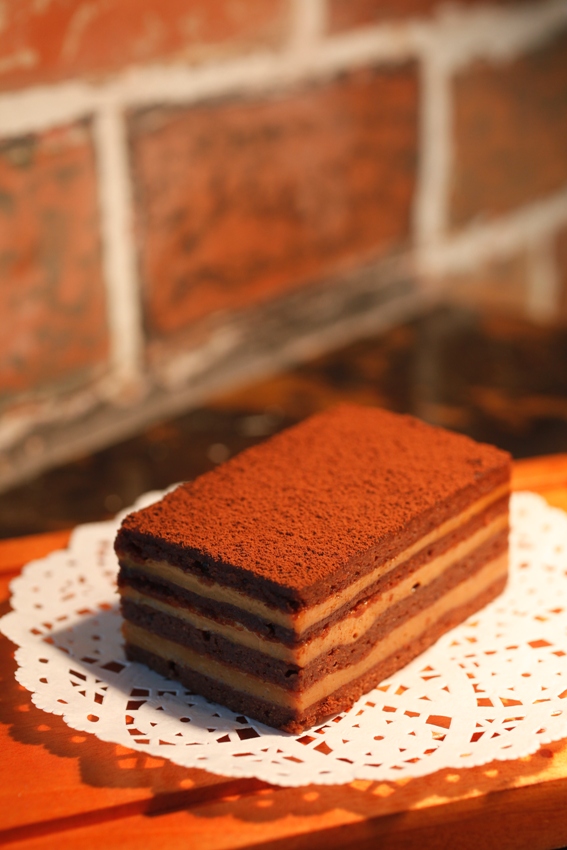 CHOCO TORTA. Layered Chocolate Biscuit with Dulce de Leche Cream Cheese (P180)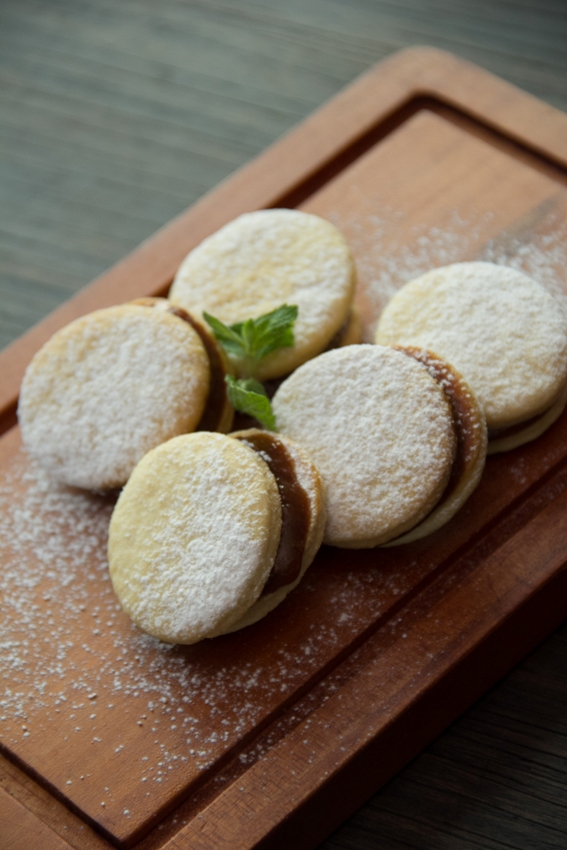 ALFAJORES. Short Bread cookies with Dulce de Leche (P170)
The whole place can hold up to 90 people and they also offer event packages in buffet style that ranges from P900 to P2000 per head.
What are you waiting for! Have your fill of authentic South American cuisine at Pampas Latino Bar and Bistro today!
Uptown Parade, 36th Street Corner, 9th Ave, Taguig, Metro Manila
02-946 3802
4:30 pm – 1:00 am (Sunday), 4:30 pm – 2:00 am (Friday & Saturday)