¡Oye! Tapas and Grill at Uptown BGC: Never-Before-Seen Twist of Spanish-Filipino Cuisine
This restaurant is permanently closed.

Related: Arroz Ecija at Uptown Mall: Your Upscale Filipino-Spanish Restaurant
¡Oye! Tapas and Grill brings to the table a fascinating taste of familiarity and curious discovery with a colorful interpretation of Spanish-Filipino cuisine that's different from what most people are used to.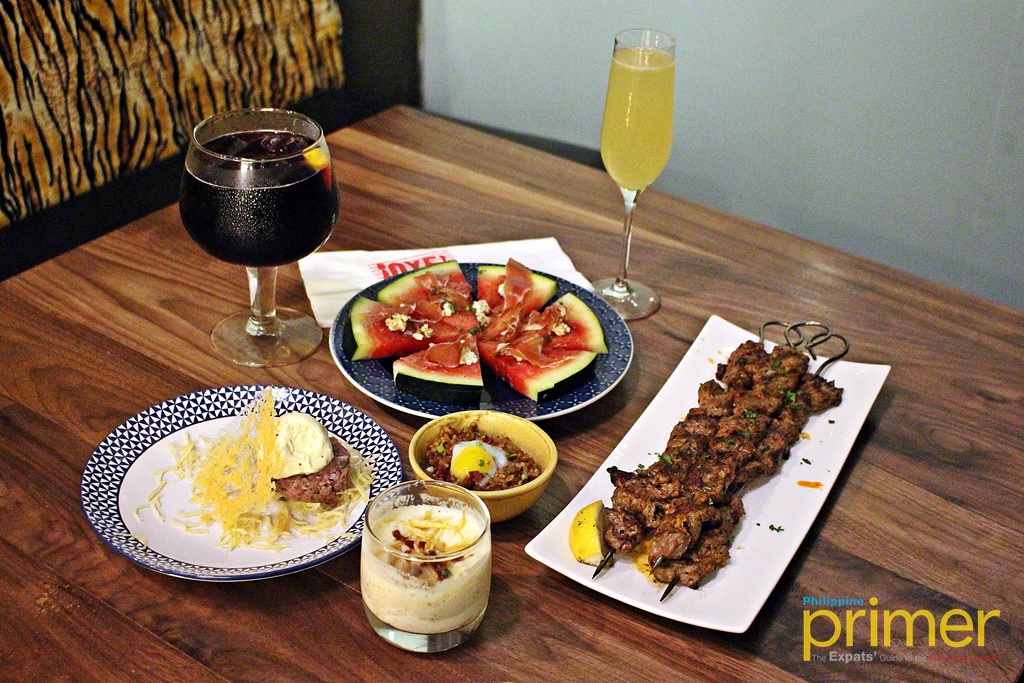 ¡Oye! Tapas & Grill at Uptown BGC is the only place you can go to for Spanish-Filipino dishes that are familiar yet fascinatingly new.
Looking at the name of this new Spanish-Filipino restaurant at Uptown Mall in BGC, one can already assume that ¡Oye! offers specialty tapas dishes and grilled meats. But that's just the tip of the iceberg.
Through the rhythmical work of the restaurant's troika—three chefs that effectively put their masteries together into one circle, ¡Oye! presents a comprehensive menu that outlines the heritage and the future of Spanish-Filipino cuisine, be it tapas, barbecues, or risottos. Head Chef Joseba Sola, an expert in modern Spanish cooking, works well with traditional Spanish cuisine expert Chef Juan Mortel to produce Spanish dishes that have links to the past and the future and are grounded in the present day. Filipino Chef Tanya Dizon completes the trio with her expertise in authentic traditional and modern Filipino cookery.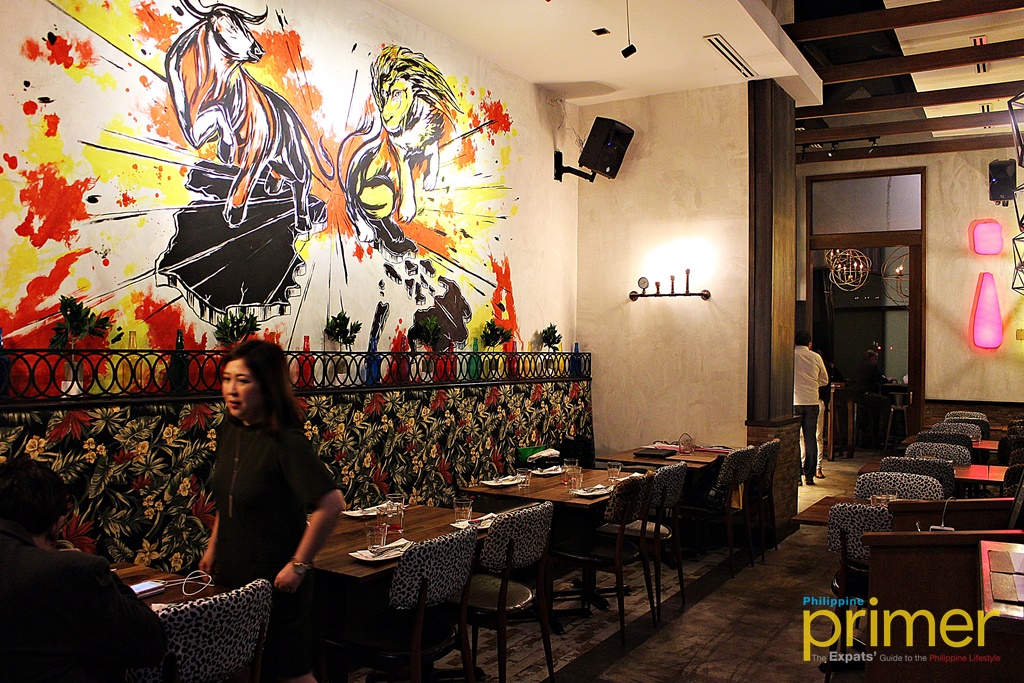 The restaurant interior is rich in Spanish elements that make it feel like a huge dining room in an upscale Spanish home.
Many of the dishes may be familiar to Filipino diners as many local favorites have a close link with Spanish cuisine, but ¡Oye! will take everyone's palate on a culinary tour that no one else has gone before—digging deeper into the roots and looking into what ¡Oye! defines as the future of the two intertwined cuisines.
"I really wanted the great dance between our two culture to not only continue but to flourish and grow even more," says ¡Oye! owner Andrew Masigan, the genius behind XO46 Heritage Bistro and Arroz Ecija.
The menu itself is fun to look at, with personal notes from the chefs, helping you choose your ideal first set of dishes. You will find a lot of Spanish grilled and baked meats, many of which have been enhanced by Filipino-style flavorings to make them more enjoyable for locals; paellas, which use Filipino rice cooked the Spanish way; and classic and modern tapas.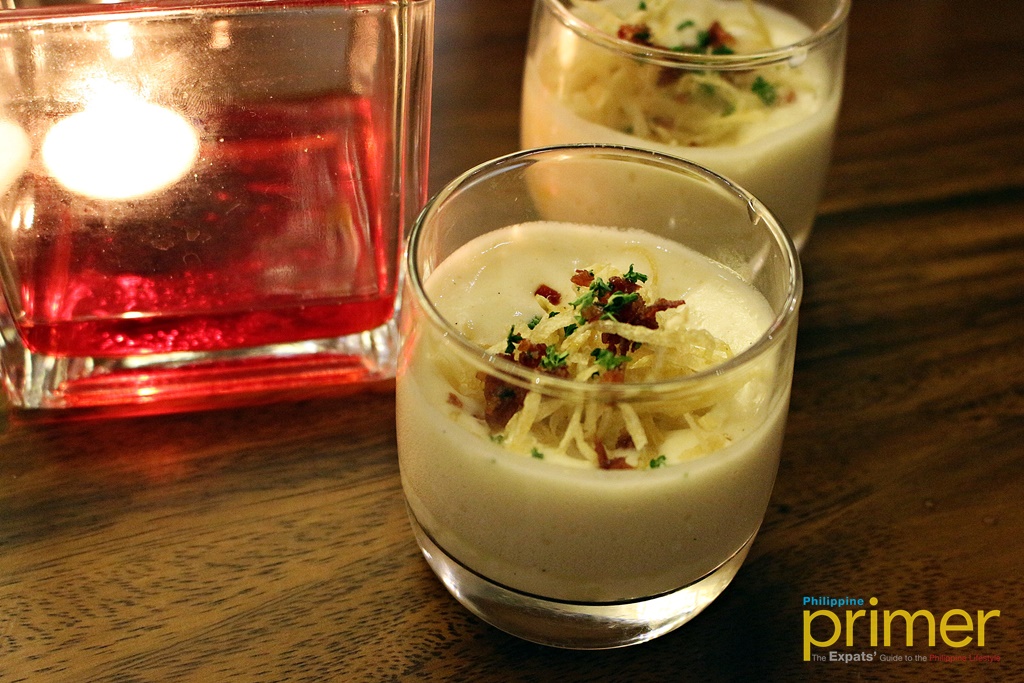 A good starter: Truffled Egg, Potato, and Ham (Php 275). Light and creamy but not overpowering.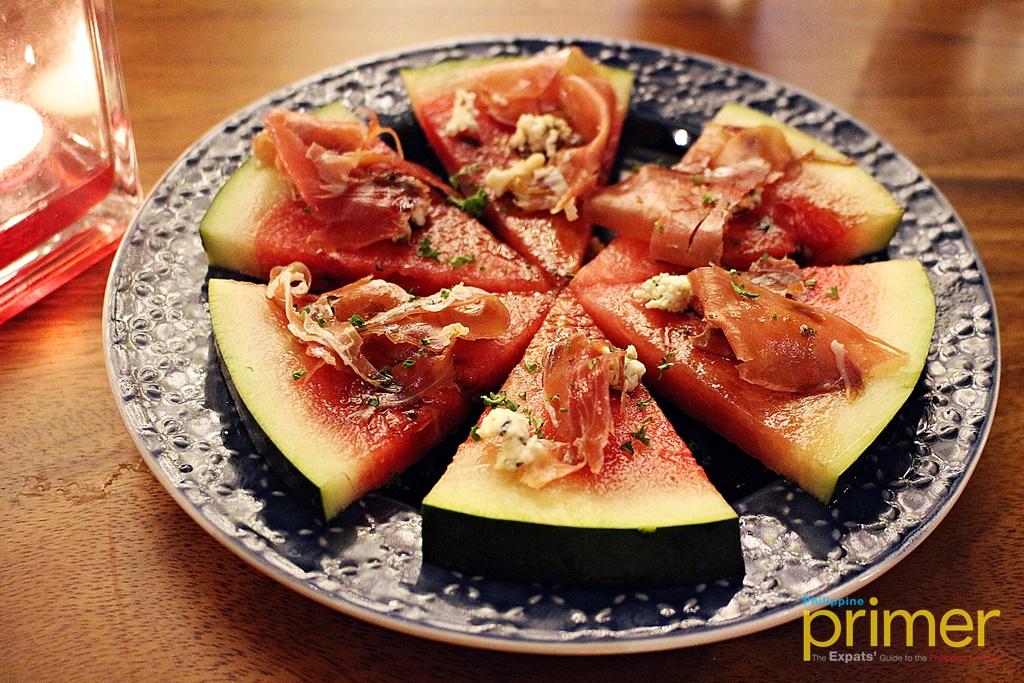 Ensalada de Sandia, Quezo Azul y Jamon (Php 275). The freshness of the watermelon balances out the strength of the blue cheese.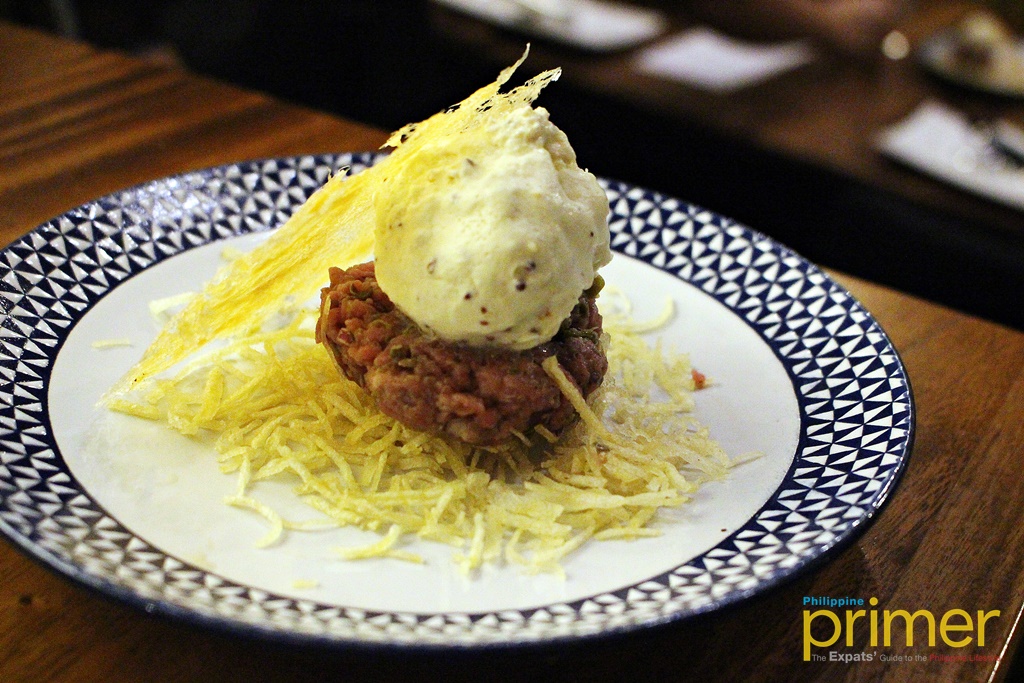 Served cold: Steak Tartare with Mustard Ice Cream (Php 295). The cold Dijon mustard creates a subtle delightful contrast with parmesan cheese and perfectly matches the melt-in-your-mouth steak tartare.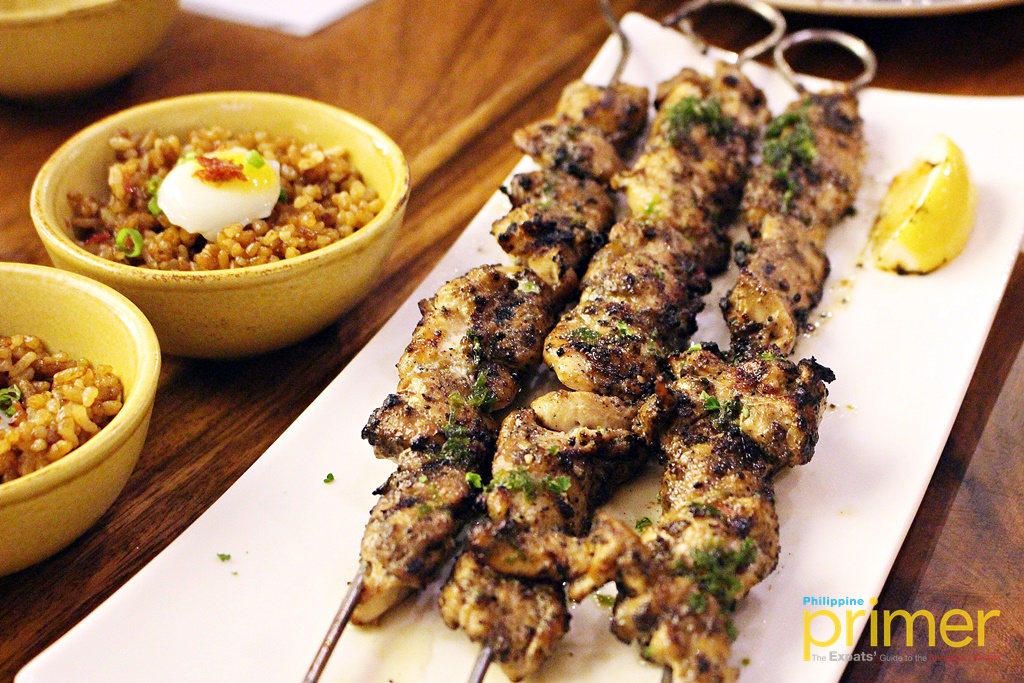 Pollo a la Brasa con Salsa de Pimienta Negra (Php 275). Long sticks of grilled chicken that is very tender and lightly flavored using the same black pepper sauce that captured the hearts of everyone who has walked the streets of Madrid.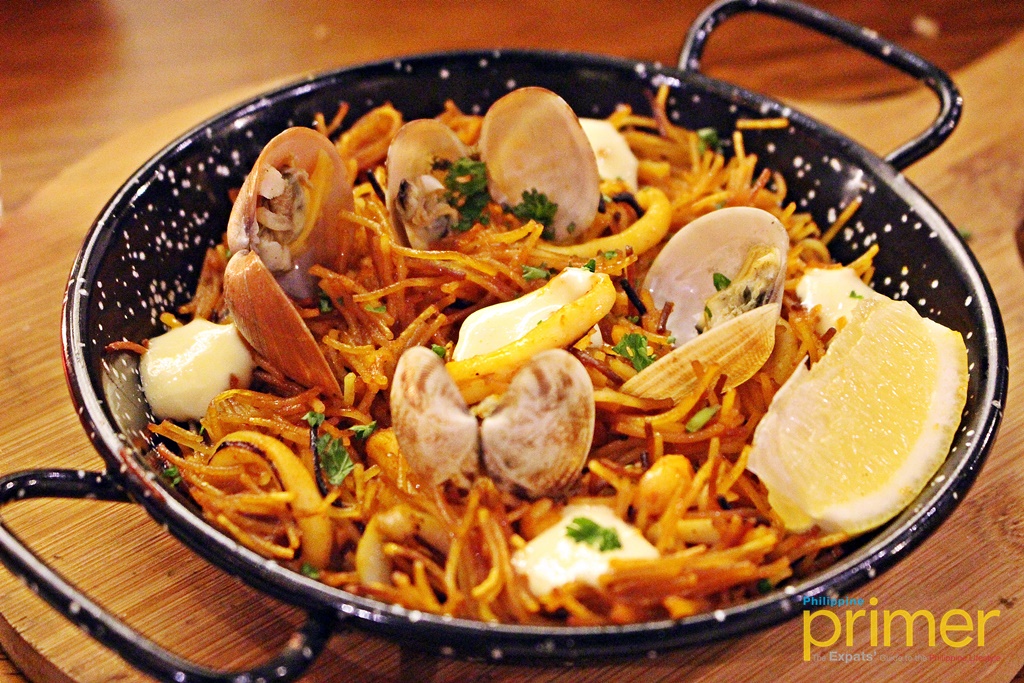 A leveled-up paella: Fideua de Mariscos. A dish that uses Fideua pasta cooked in rich seafood broth.
There is also a long list of alcoholic drink options that are perfect to enjoy together with your tapas, along with friendly conversations and jolly celebrations.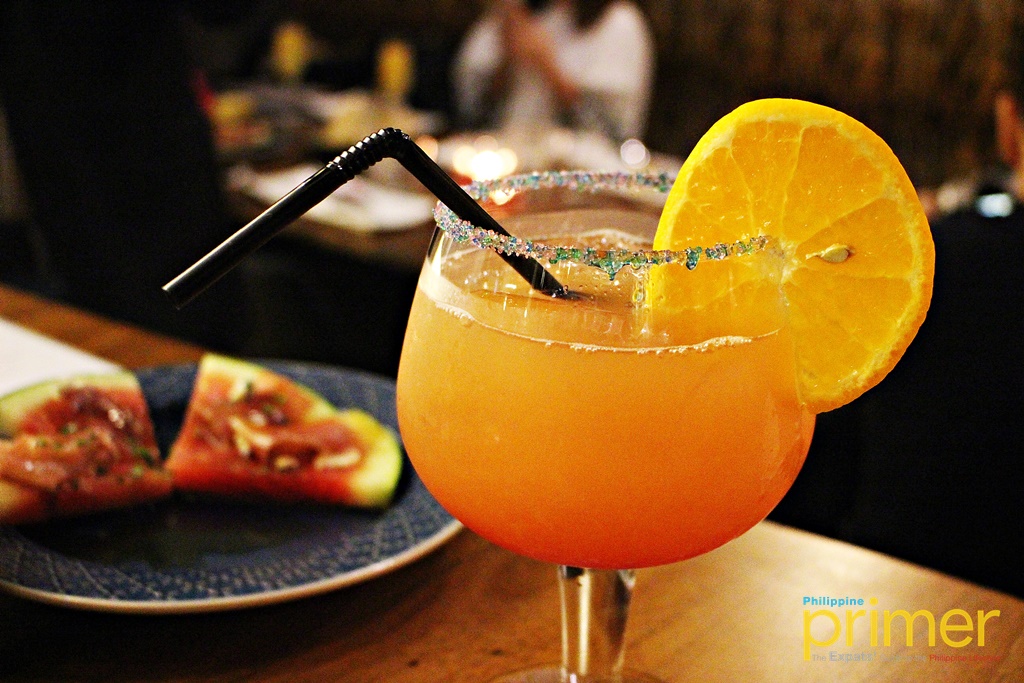 La Puñeta (Php 350). Lemon and mint with a smooth but powerful hit of vodka.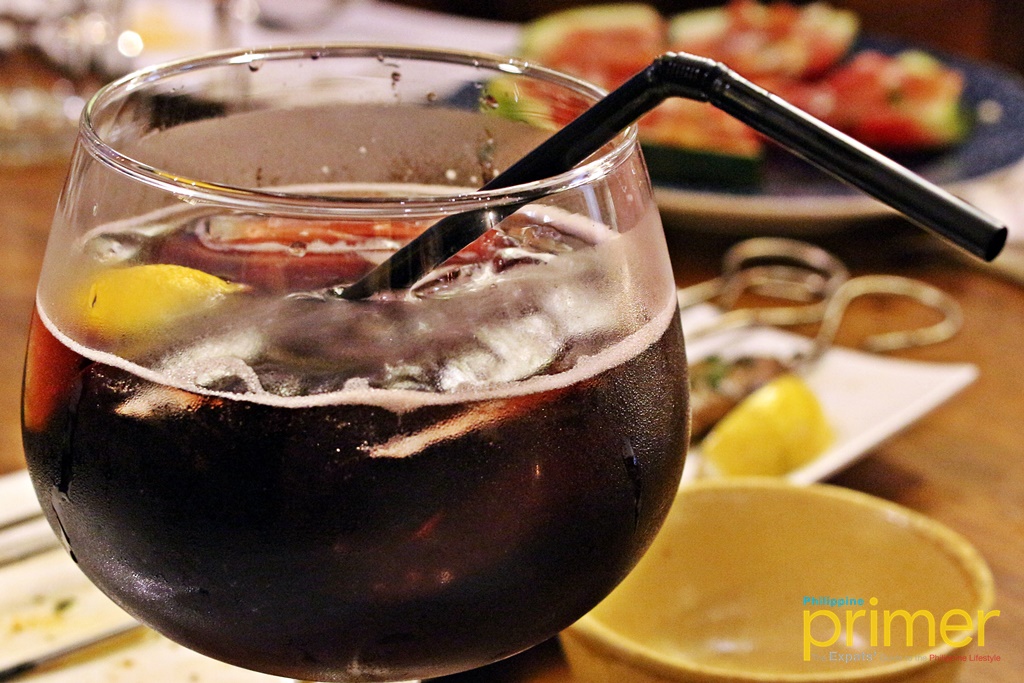 Tinto de Verano (Php 350). Red wine with a lemon-lime spritzer.
Oye! Did you hear the Spanish amigo voice calling out for you? It's time to dive into a new world of Spanish-Filipino specialties and rediscover all your classic favorites at ¡Oye! Tapas and Grill!
---
Written by Rizelle "Rei" Leaño
Store Information
Unit A-1, Upper Ground Floor, Uptown Mall, Bonifacio Global City, Taguig City
(02)541-7025
11 a.m. - 1 a.m.
oye.adventmanila@gmail.com