Melt Grilled Cheesery
Cheese is a staple ingredient in many of our favorite dishes, none more so than the grilled cheese sandwich. While we can make cheese-based dishes in our homes, it's rare for anyone to find a restaurant that's all about cheese… that is, until they discover Melt Grilled Cheesery in Uptown Bonifacio Global City.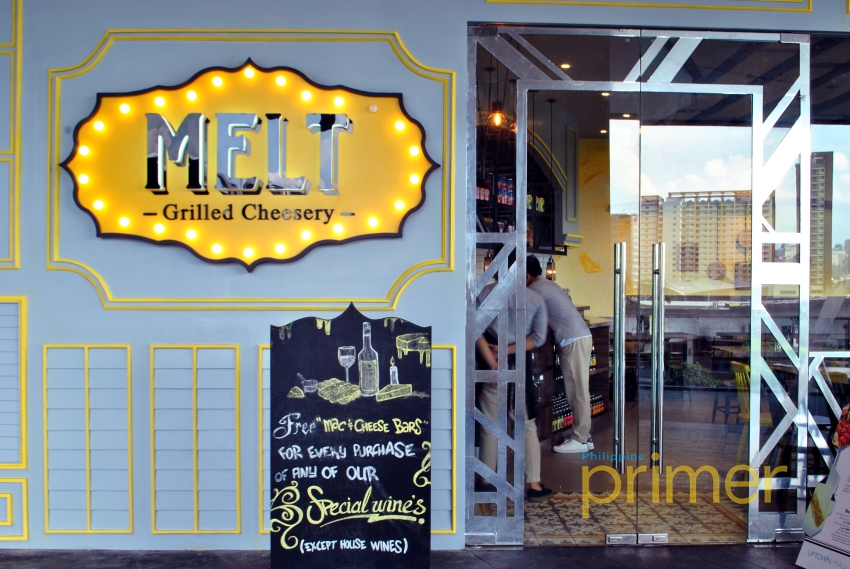 CHEESE LOVERS UNITE! May we introduce you to Manila's haven for all cheese lovers: Melt Grilled Cheesery.
Melt is a gourmet "grilled cheesery", or a place dedicated to dishes centered on cheese. Serving dishes that would make any cheese lover's heart flutter, Melt Grilled Cheesery truly deserves its moniker "Cheese lovers' haven".
NOTHING  QUITE LIKE A CLASSIC. House-blend mozzarella and cheddar stuffed between butter-grilled sourdough. Yours at only P275.
Confused about what to get? It's best to start with their Classic Melt. A blend of mozzarella and cheddar cheese takes you to cheese heaven. Nothing really beats a classic.
NOT FOND OF BREAD? Try this on for size: Melt's Beefy Cheesy Rice, yours for only P375.
Rice isn't necessarily associated with cheese, unless Filipinos use it for caldereta (which is ALWAYS good with rice). At Melt, they have this concoction called the Beefy Cheesy Rice: beef stew on a bed of raisin buttered lemon and parsley rice topped with their house blend of melted cheese, candied walnuts, and cilantro. Dive in, and prepare to be amazed.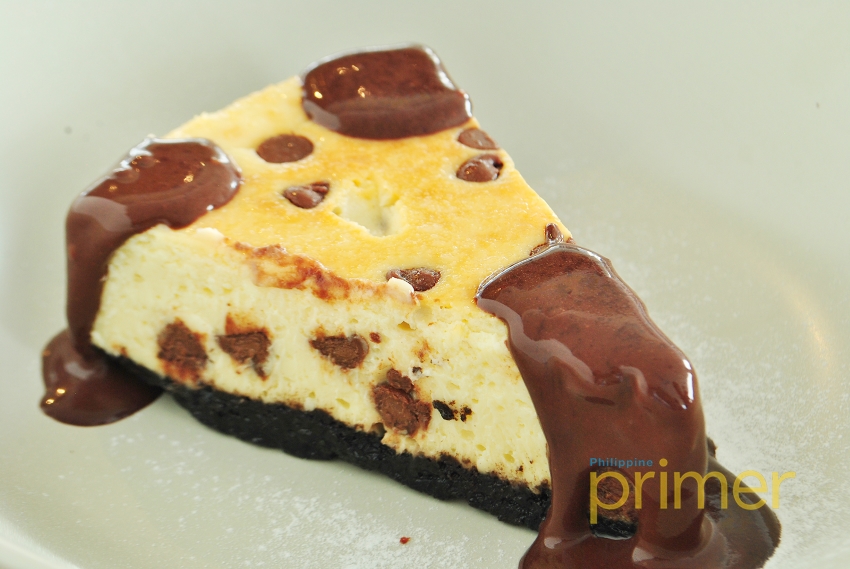 CHEESE FOR DESSERT? Yes, please! Have a slice of their Chocolate Chip Oreo Cheesecake for only P225, or get a whole cheesecake to go for only P1,400.
Are you a cheese lover with a sweet tooth? Then you should be familiar with cheesecakes. We recommend getting their Chocolate Chip Oreo Cheesecake, drizzled with their signature chocolate sauce. Trust us when we say you've never had cheesecake quite like this.
Hungry for cheese? Then head for Melt Grilled Cheesery, located at 3/F, Uptown Place Mall, 9th Ave. cor. 36th St., Bonifacio Global City. For all the latest on Melt, give their Facebook page a like (Melt Grilled Cheesery).
2/L, Uptown Place Mall, 9th Ave. cor. 36th St., Bonifacio Global City, Taguig
11:00 am to 10:00 pm, Monday – Sunday
0917-892-4377