Mango Tree in BGC: Authentic Thai Without the Flight
One of the country's staples when it comes to Thai cuisine, Mango Tree has more than held its own alongside other restaurants in High Street Central. The famous Thai restaurant has stores in Bangkok, Tokyo, London, Hong Kong, Dubai, and more.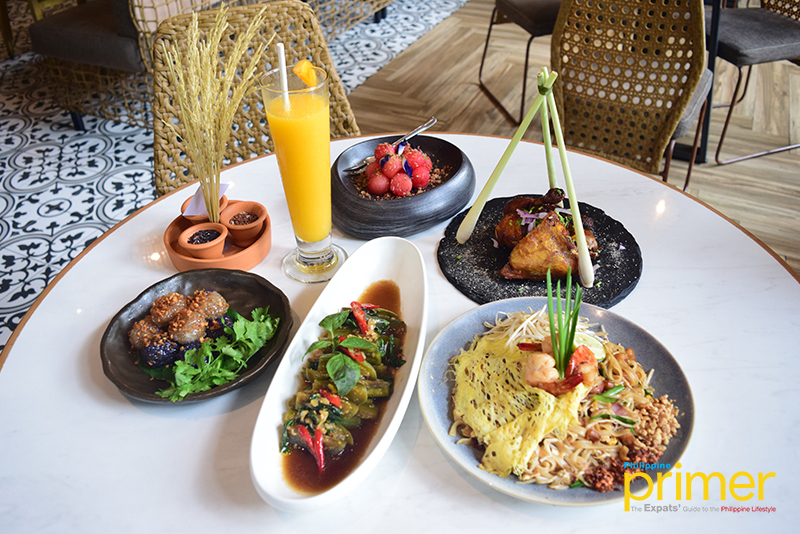 Mango Tree is an international brand that offers authentic Thai cuisines with ingredients imported from Thailand. They offer exquisite Thai dishes, which even made the former first lady Imelda Marcos a regular. 
Tri-Colored Mango Sticky Rice (Php 320) is one of their current bestsellers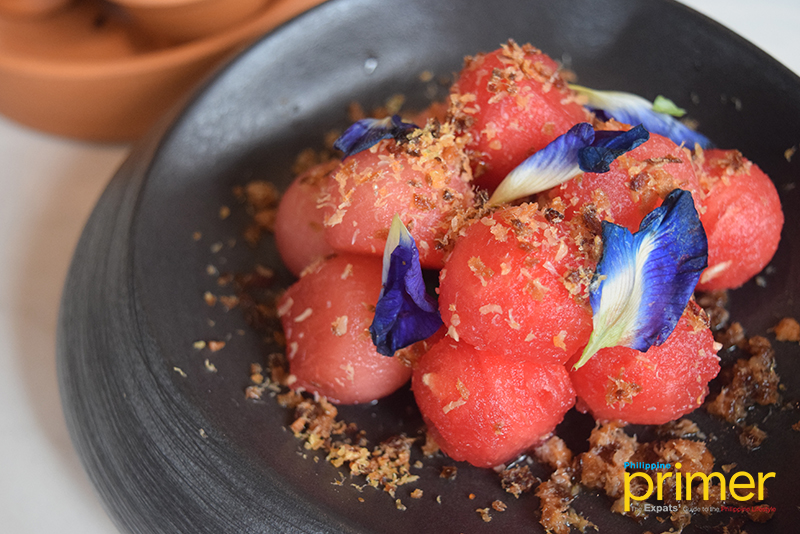 Watermelon Salad with Dried Shrimp Floss (Php 300)
Thai Tapioca Dumplings (Php 380)
The menu is inspired by the four regions of Thailand and appeal to a diverse clientele. Each dish is an artful balance of four harmonious flavors; sweet, sour, salty and spicy, with fresh aromatic herbs as the final touch.
Thai cuisine is known to be naturally medicinal and brings health and vigor to every meal.
They also have a Vegetarian section of Healthy Greens and True Vegan that cater to health-conscious people. One great and tasty example is the Vegan Thai Eggplant (Php 320), which was surprisingly sweet and tangy with a good amount of heat. We loved it!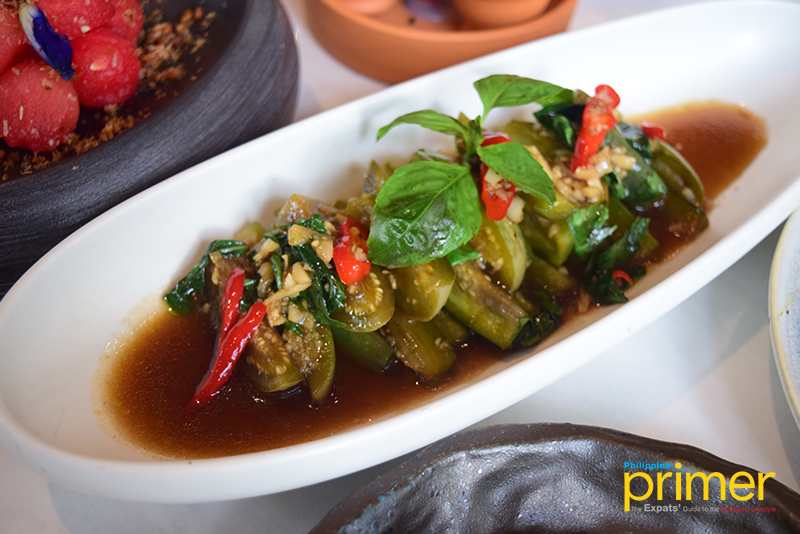 Vegan Thai Eggplant (Php 320)
The menu will change every six months to one year, but will highlight new items and will keep the favorites. Prices will be competitive with other upscale restaurants in the area.
One of the mainstays would be the Pad Thai with Prawns (Php 480), which will always be a favorite plate for anyone looking for a great Thai dish. The noodles are soft while the vegetables are crunchy, working perfectly well with the prawns.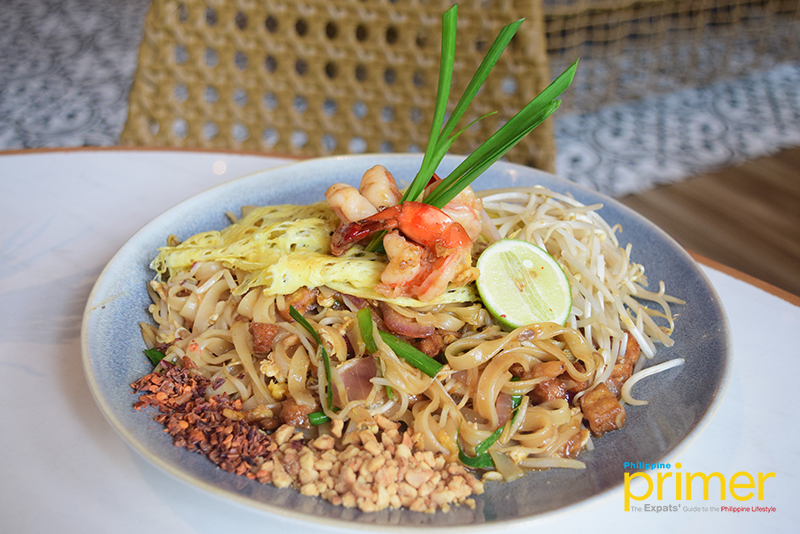 Phad Thai with Prawns (Php 480)
Stir-Fried Crab with Curry Sauce (Php 1,150) for a moderately spicy curry
Want something with a bit more oomph? Try their Mussaman Australian Lamb Shank (Php 850), which uses ram's shin meat that is firm as most lamb meats are, but this one is not too difficult to chew. It is served with a faintly sweet and creamy sauce.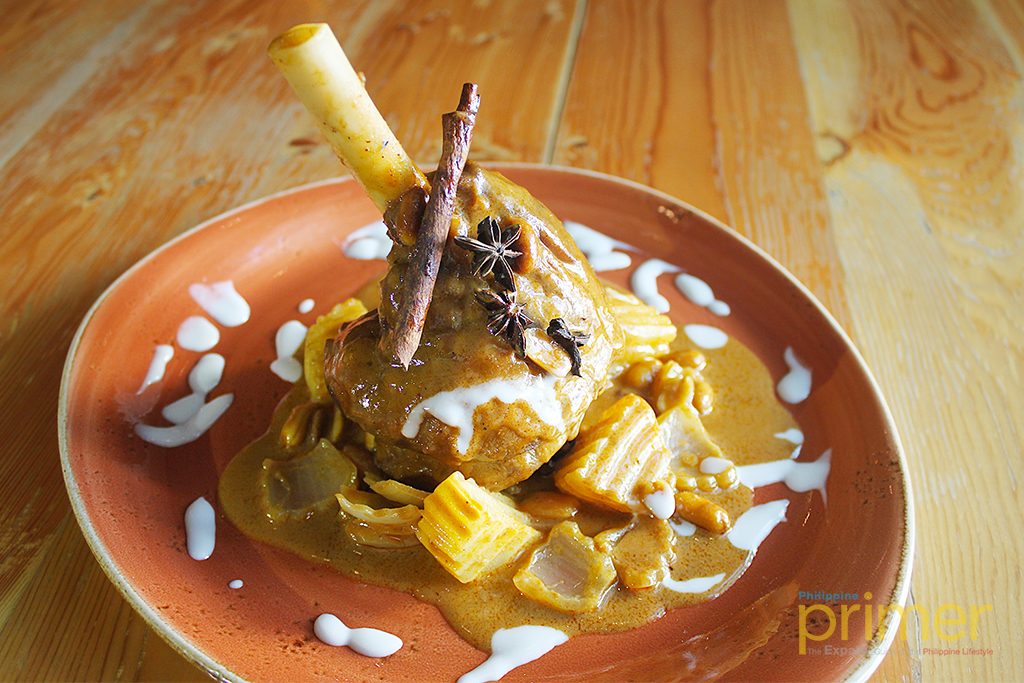 Mussaman Australian Lamb Shank (Php 1,250)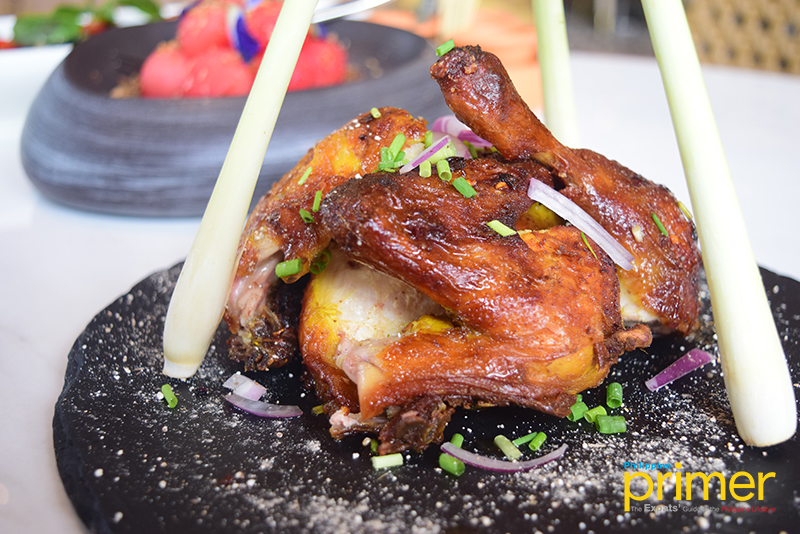 Deep-Fried Isan Chicken (Php 680)
You can also try their Pomelo Salad with Prawns (Php 420), which is fresh from the garden!
Pomelo Salad with Prawns (Php 420)
For desserts and most dishes in their menu, you can choose from either the Purist choices, which are your traditional Thai dishes or the Adventurist choices that are twists on classic favorites.
One example from the Purist list is the Mango Cheesecake (Php 250) and the Pandan Panna Cotta (Php 280) from the Adventurist.
Mango Cheesecake (Php 280)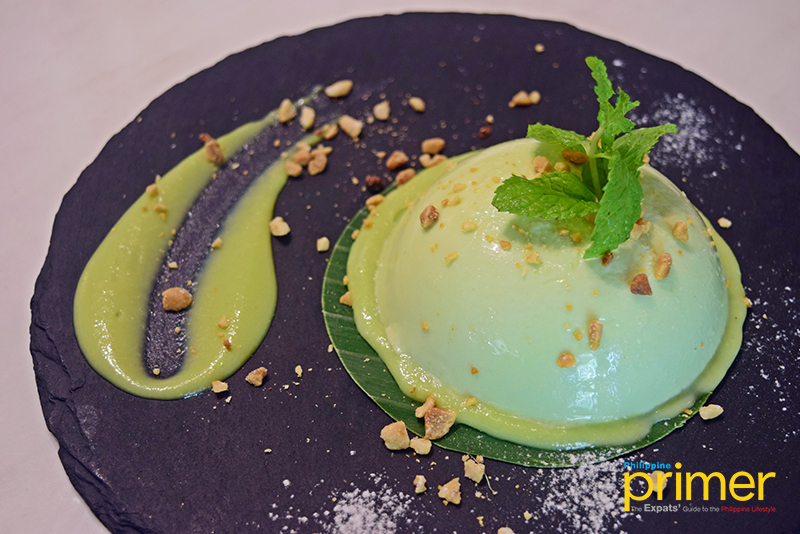 Pandan Panna Cotta (Php 280)
Mango Tree Bistro, on the other hand, offers Thai cuisine in a hip and relaxed dining atmosphere. It also aims to ensure that each customer is satisfied with the complexity of tastes by using only the best and freshest ingredients, an array of nutritious Thai organic herbs and spices.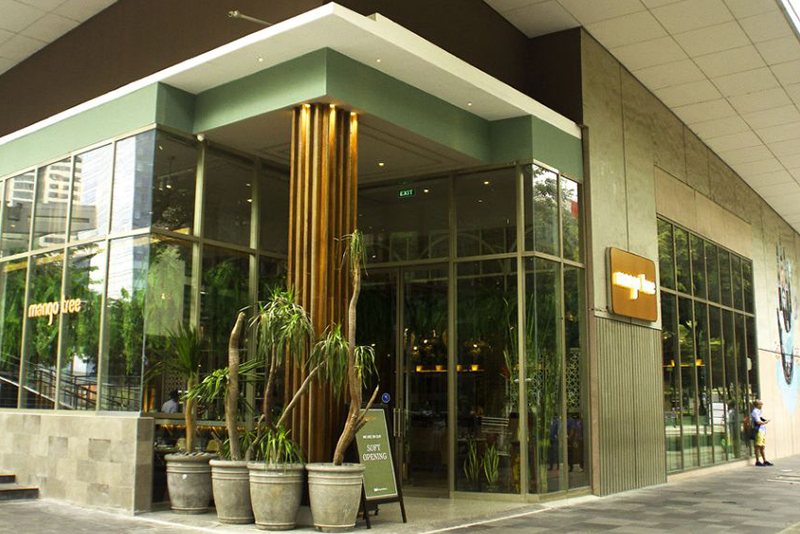 The TriNoma branch is the first branch in Metro Manila, which opened last October 2010, and its 2nd branch in Greenbelt 3 last October 2014.
General Information
7th Ave., Bonifacio High Street Central, Bonifacio Global City, Taguig
02-616-6694
0917-534-9145
11 a.m. to 11 p.m. (Sun to Thurs); 11 a.m. to 12 a.m. (Fri to Sat)
Cash and Charge
info@mangotree.com.ph