Mamou: A Home Kitchen in BGC
Update: Mamou is closed for renovation and will reopen on September 1, 2018.
Mamou is a popular family-style restaurant, which opened in 2011, at Serendra, Fort Bonifacio Heights in Taguig City. Its menu is inspired by International cuisine with a plain and simple taste made with homemade ingredients.
Feel at home with Mamou's cozy interior
Mamou's restaurant name was derived from a family member of Ms. Malou Montano-Fores. Her nephew who couldn't pronounce her name started calling her Tita Mamou, and the rest was history. With the concept of home kitchen food, Mamou makes sure to serve only the kind of food they would want to serve to their family. Their immensely satisfying dishes, had established regular diners especially with their famous steak.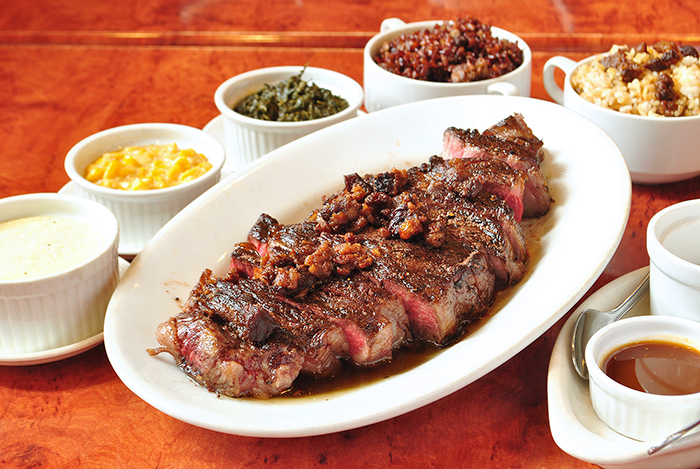 Angus Ribeye USDA Prime Grade Steak. (Single-P1950 , Twin-P3490)
Some of their mouth-watering steaks are the USDA Prime Grade Porterhouse Steak, a dry and juicy aging beef produced in the U.S.A for 28 days and Angus Ribeye USDA Prime Grade Steak with a choice of two sides: white/red lamb rice, corn pudding, creamed spinach, baked mashed potatoes.

For those looking for some healthy options, Healdsburg's Harvest Salad is offering freshness and colorful flavors in a bowl. This is a unique salad for it is dressed in cranberries, sweet and crisp glaze pecan nuts, and Stilton cheese with mouth-to-mouth cilberry, studded in a high pile of lettuce.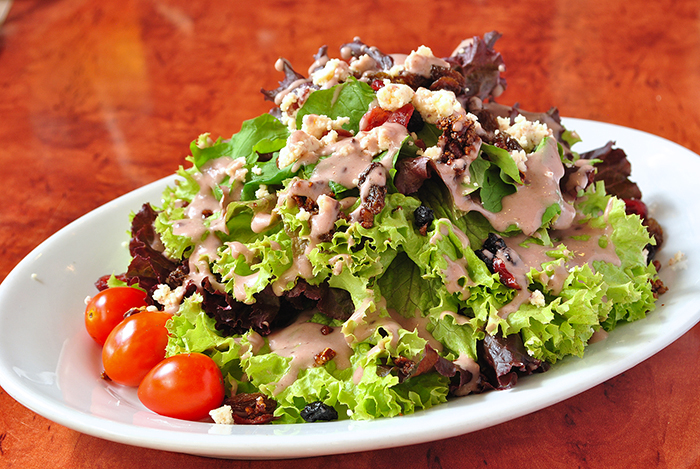 Healdsburg's Harvest, Php 335
Pasta lovers who wants their dish to have a touch of healthy options, you can try Mamou's Linguine Vongole, a linguini covered with white clam sauce.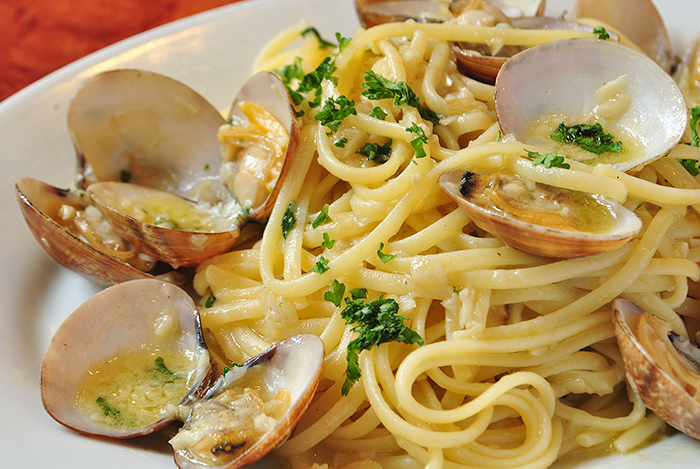 Mamou's Linguine Vongole Php 365 
This 40-50-seater restaurant gives you a bright yet cozy vibe as you delve with their succulent steaks, pasta and sandwiches, hop over to Mamou's at G/F Serendra Piazza in BGC. For more information you can visit their Facebook page at https://www.facebook.com/mamouahomekitchen/. 
Store Information
G/F Serendra Piazza, BGC, Taguig City Bonifacio Global City
02-856-3569; 02- 909-5741
0917 816 2668
M-F: 12 nn-3 p.m, 6 p.m-10 p.m; Sat: 11 a.m-3 p.m, 6 p.m-10 p.m; Sun: 10 a.m-3 p.m, 6 p.m-10 p.m
eat@mymamou.com
G/F Rockwell Powerplant Mall, Makati, Metro Manila
02-822-6218
1605, 30 Meralco Ave, San Antonio, Pasig, Metro Manila
(02) 637 9603/ 09178662668
M-TH: 11 a.m to 9 p.m F-S: 11 a.m to 10 p.m