Mamma Mia in Fort Bonifacio: Serving Fine Italian Dishes with a Touch of Motherly Love
Updated as of August 8, 2023.
Mamma Mia takes you to your mother's kitchen disguised as a restaurant, complete with great food that is best for social gatherings with family and friends.
Located at Uptown Mall in Fort Bonifacio, this rustic restaurant pays homage to the rich gastronomic heritage of Italy, offering a delightful array of traditional Italian dishes crafted with care and passion.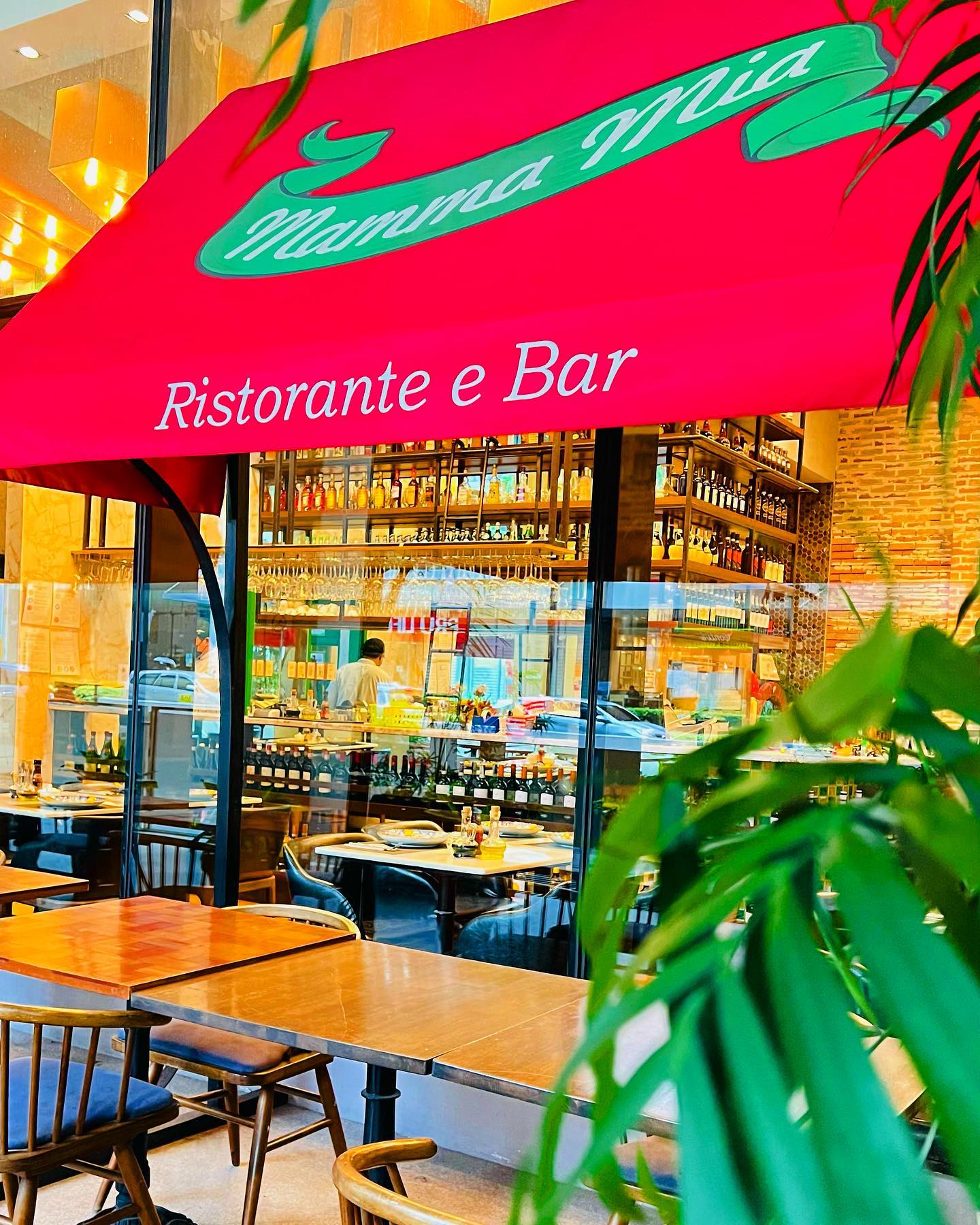 IMAGE from Mamma Mia Facebook page
It has a inviting ambiance that mirrors the warmth of a family-owned trattoria in Italy. The interior exudes a rustic charm that complements the restaurant's focus on delivering great Italian staples.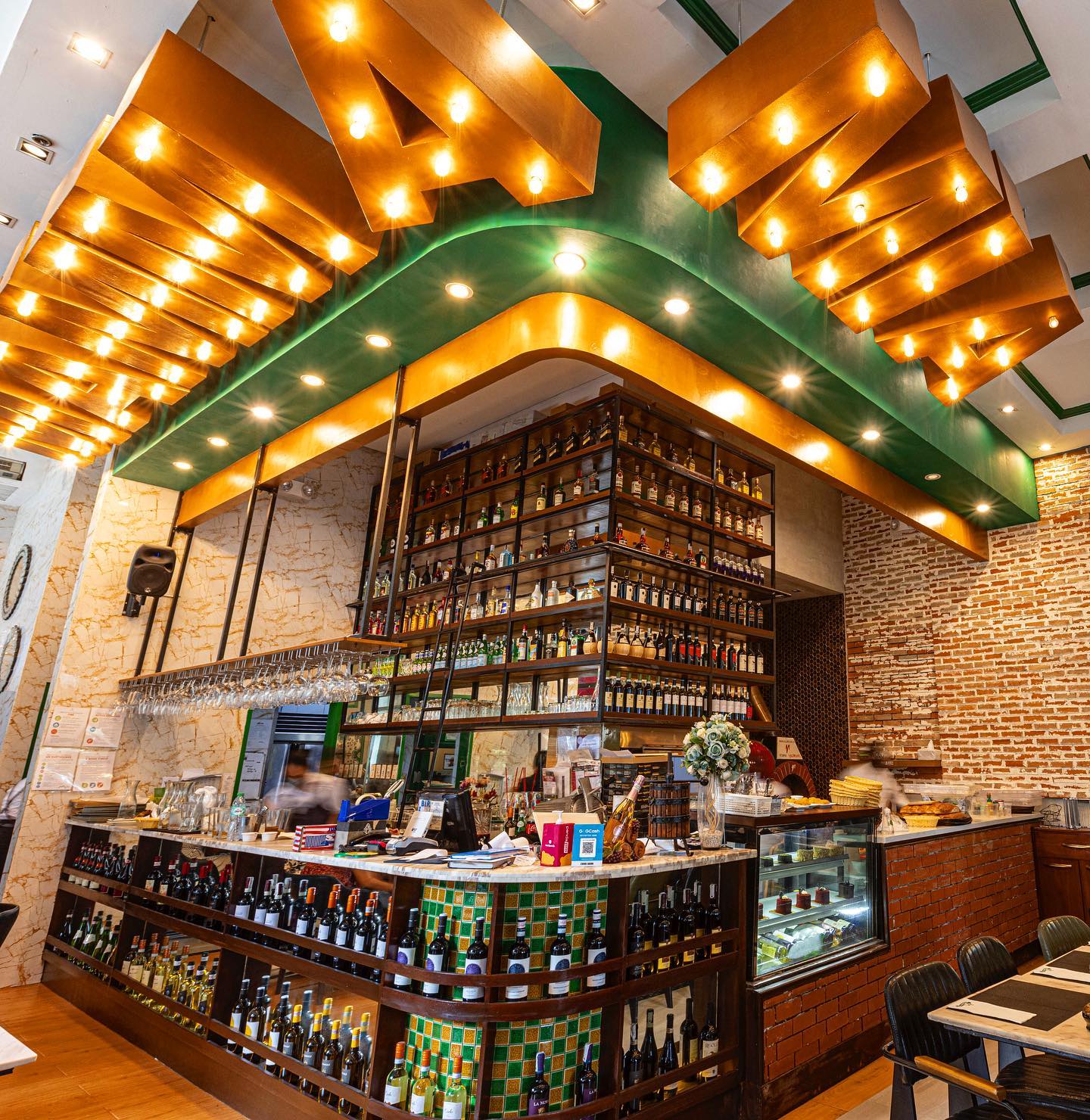 IMAGE from Mamma Mia Facebook page
The owner, Giulius Iapino of Rigatoni Corp., noticed the lack of all-day offerings, from coffee to midnight snack. He wanted to bring Rome to the Philippines by creating a concept where customers can have lunch and dinner yet still manage to party after.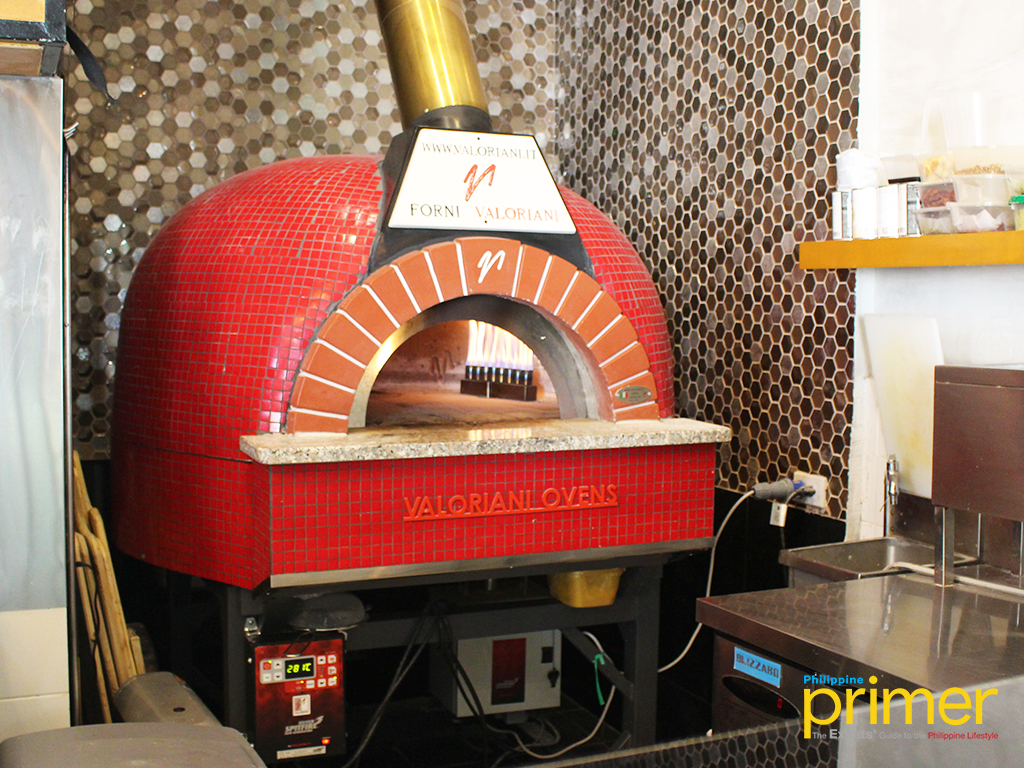 Pizzas are cooked in a brick oven to have that certain crisp and chewiness
In the Philippines, mothers tend to spoil their children with food, assuring that everyone is welcome and full at the end of each meal. Mamma Mia aims to bring the comfort of a mother's love inside the restaurant. Bearing this in mind, they showcase a diverse selection of Italian classics, ranging from wood-fired pizzas to hearty entrees. Each dish is thoughtfully prepared using high-quality ingredients and traditional cooking techniques, capturing the essence of Italian comfort food.
From the classic Margherita to the beloved Vongole, every bite at Mamma Mia is like a culinary journey through the regions of Italy. The commitment to authenticity extends to the use of fresh herbs, imported meats, cold cuts, and cheeses, and premium olive oil, ensuring an unparalleled dining experience that captures the true essence of Italian cuisine.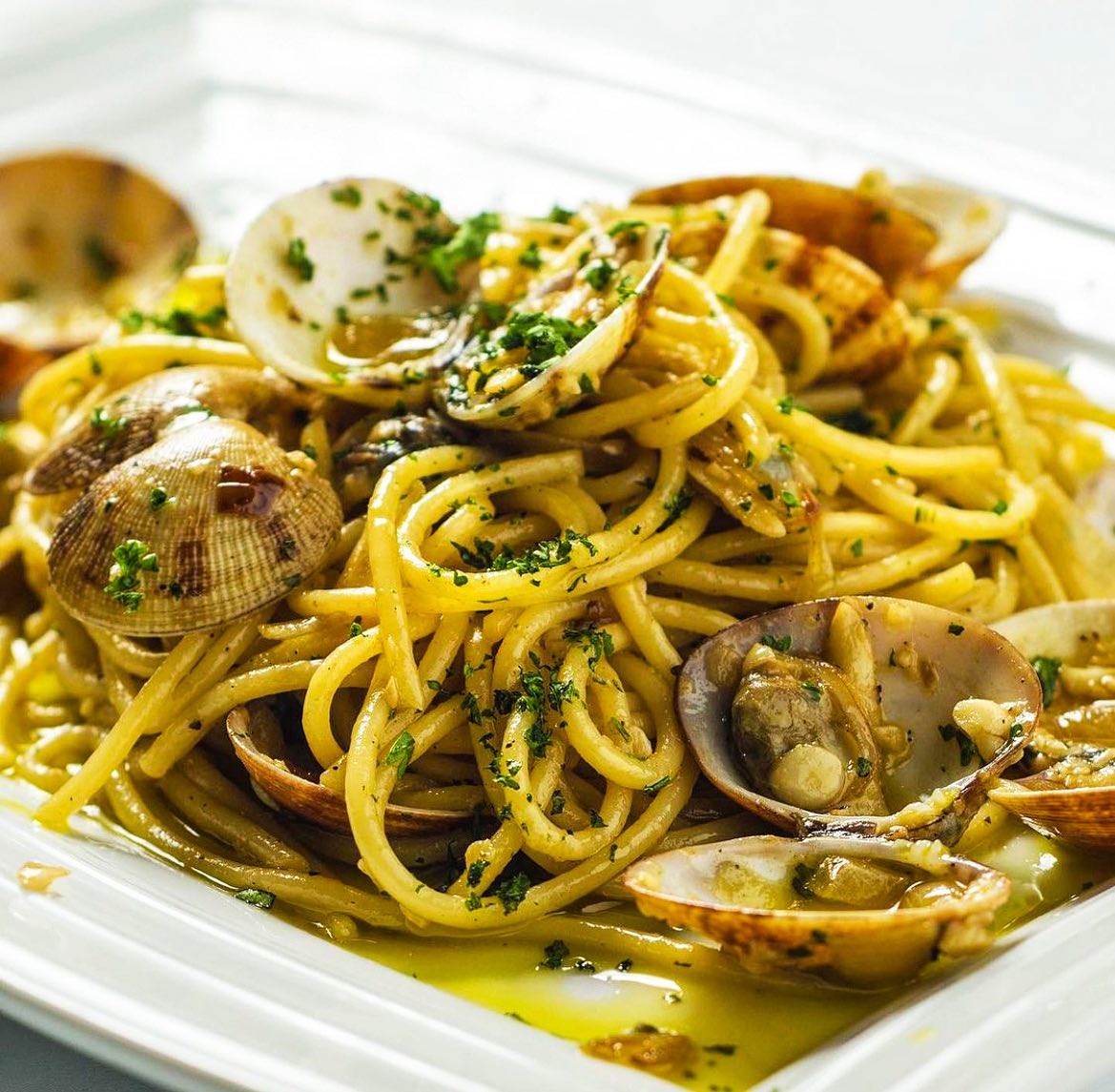 Vongole / IMAGE from Mamma Mia Facebook page
For starters, try their Insalata Con Mango E Prosciutto (Php 400 for solo, Php 605 for sharing). The salad is made with walnuts, grapes, and mangoes wrapped around thinly sliced Parma ham, complete with Parmigiano dressing and parmesan cheese.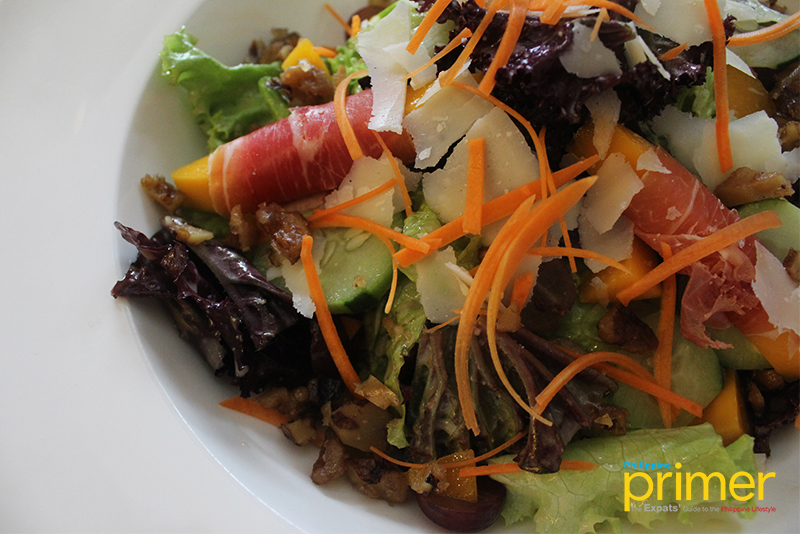 Insalata Con Mango E Prosciutto
Pasta lovers will find paradise here, as they have over 20 kinds of pasta to choose from. We recommend their most popular pasta, the Spaghetti Carbonara Creama (Php 540 for solo, Php 1,800 for sharing), a rich pasta dish with pamesan cheese, black pepper, and guancialle topped with mozzarella cheese.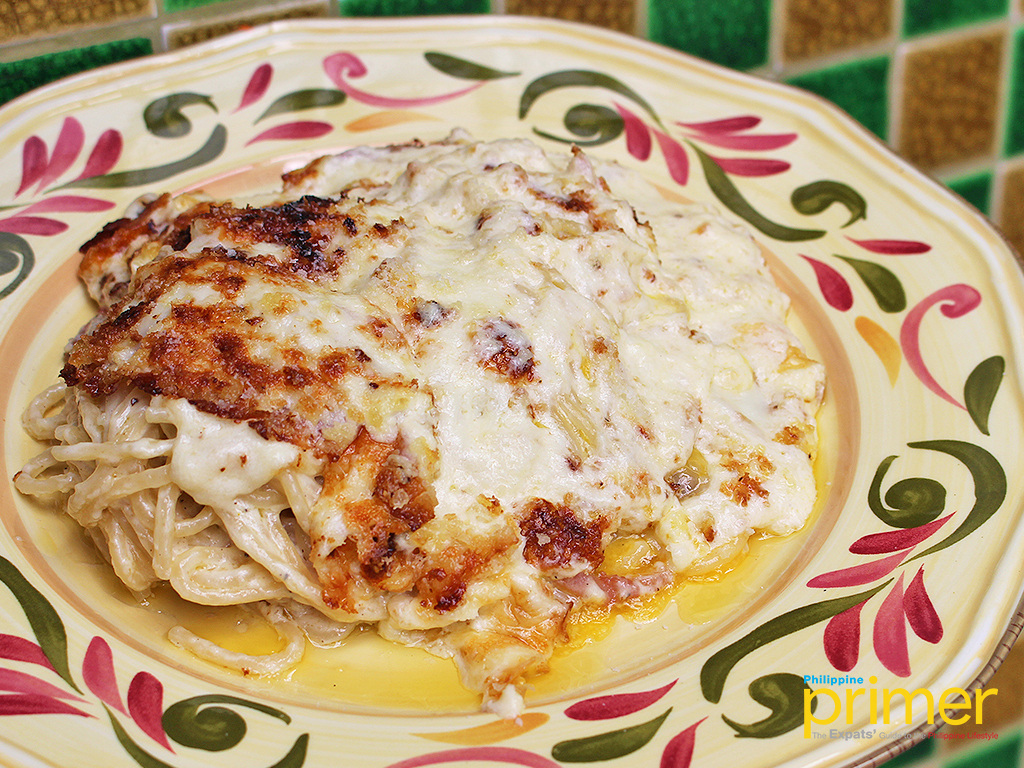 Spaghetti Carbonara Alla Mamma Mia (Php 485 for solo, Php 1,520 for sharing)
Italian food isn't complete without pizza! One of their best-sellers is the Crema Di Tartufo Con Prosciutto Crudo (Php 650), a pizza with truffle cream sauce, prosciutto crudo, tons of mozzarella, and topped with an egg.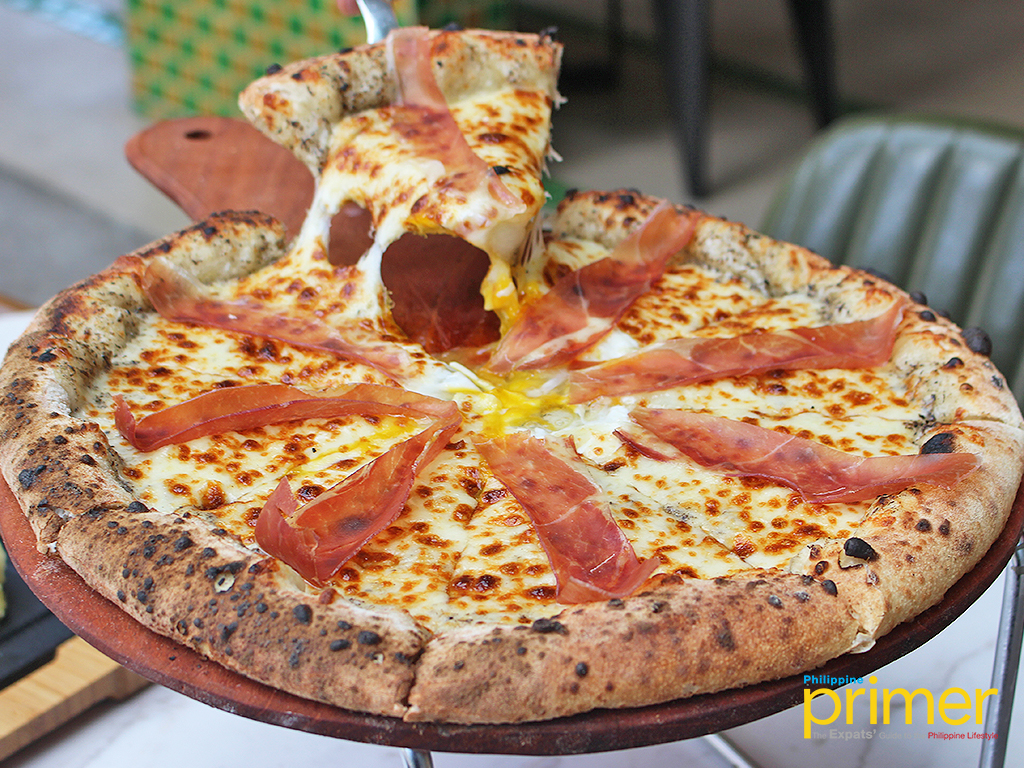 Crema Di Tartufo Con Prosciutto Crudo (Php 585)
Another favorite is their 6 Cheese (Php 650), an all-cheese pizza made with six kinds of Italian cheese and served with either red or white sauce.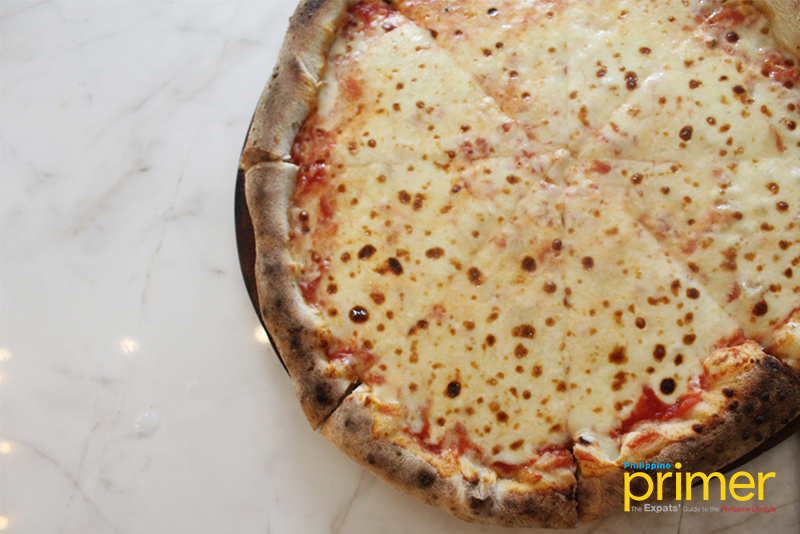 6 Cheese Pizza
Mamma Mia knows that a lot of customers aren't into the crust of the pizza, which is why they leveled up their pizza by adding cheese inside the crust. We're sure you'll be devouring the crusts and leaving Mamma Mia with a clean plate.
They also serve different classic Italian dishes such as the Porchetta (Php 820), a roasted pork roulade served with mashed potatoes, gravy, and mixed salad; not only is the meat tender but it is also flavorful, best paired with their savory gravy or on its own.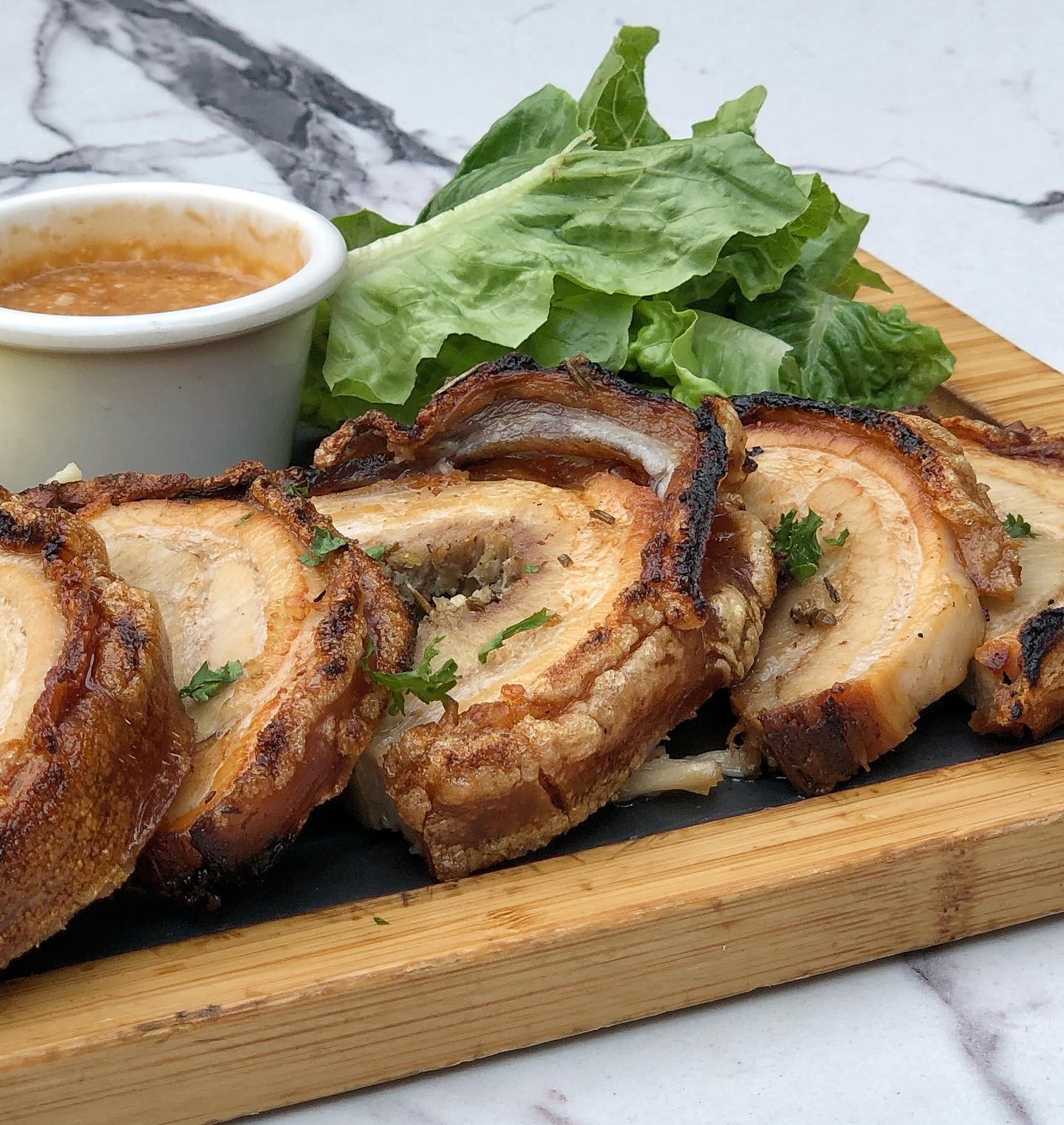 Porchetta / IMAGE from Mamma Mia Facebook page
For a perfect ending to your meals, try their homemade tiramisu, panacotta, chocolate dome, and many more.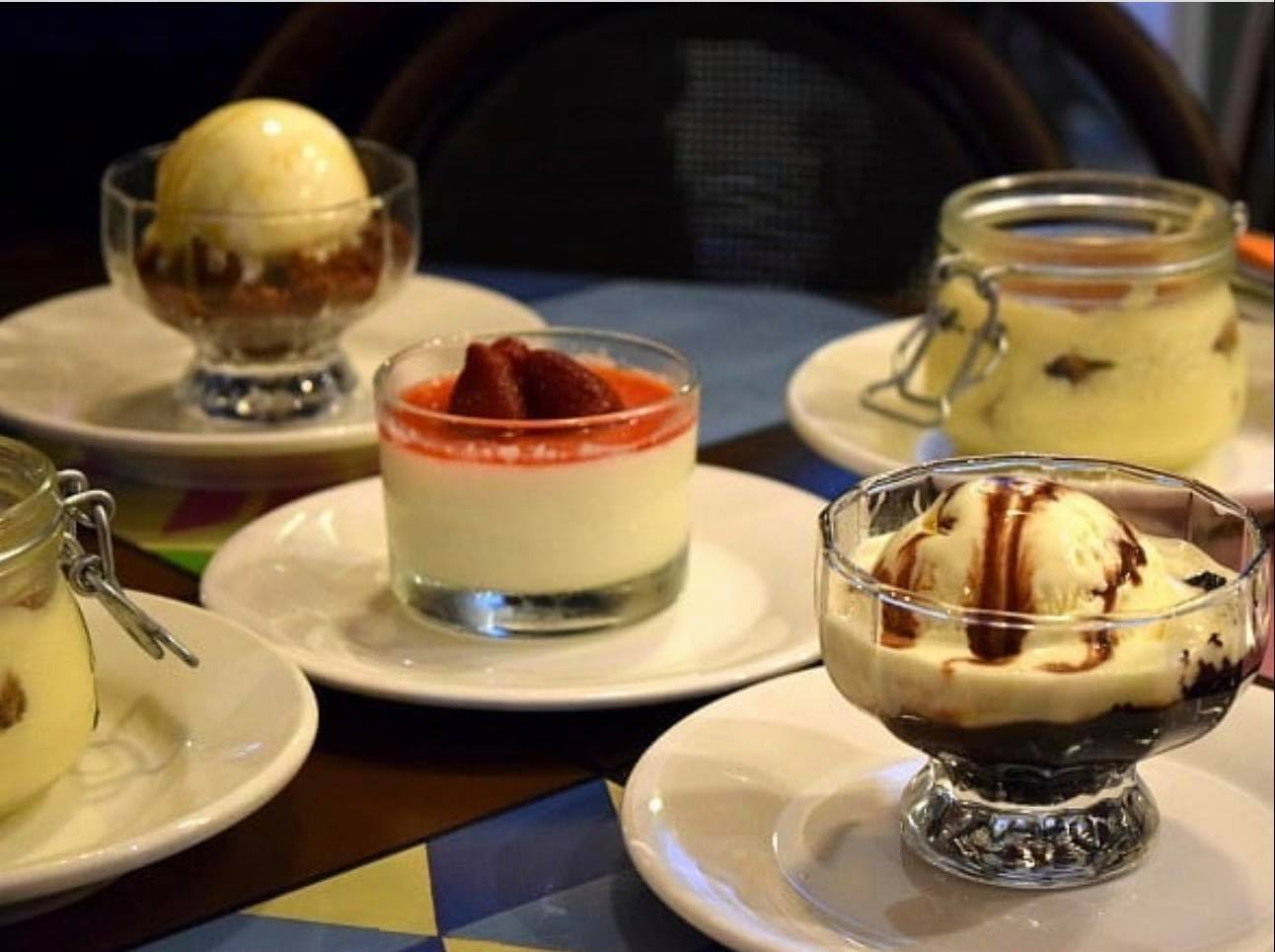 Assorted dessert / IMAGE from Mamma Mia Facebook page
Mamma Mia is a trattoria for those who appreciate the rich flavors and culinary traditions of Italy. With its rustic space, great food and drink selections, and great service, they provide a delightful journey into the heart of Italian cuisine, right in the heart of BGC's Fort Bonifacio district. And as they say in Italy, Mangiare per vivere e non vivere per mangiare! (Eat to live, don't live to eat!)
General Information
Upper G/F, Uptown Mall 9th Ave. corner 36th St., Fort Bonifacio, Taguig City
02-541-8933
0966-663-7803
11 a.m. to 10 p.m. (Sun-Thu) / 11 a.m. to 11 p.m. (Fri-Sat)
mm1.uptownmall@gmail.com
Restaurant Menu
You can scroll the image left and right.