LIT Manila in BGC: Offering Excellent Japanese Whiskey in the Metro
Updated as of July 6, 2023.
Within the Philippines, LIT serves as the authority on Japanese spirits, and specifically whisky. Its mission is to navigate the uncharted waters of Japanese spirits and enlighten Filipinos to the unique flavors, diversity, stories and experiences Japanese spirits present. Its desire is to illuminate Japanese spirits in high definition and lead our customers into discovering and celebrating what was once previously inaccessible.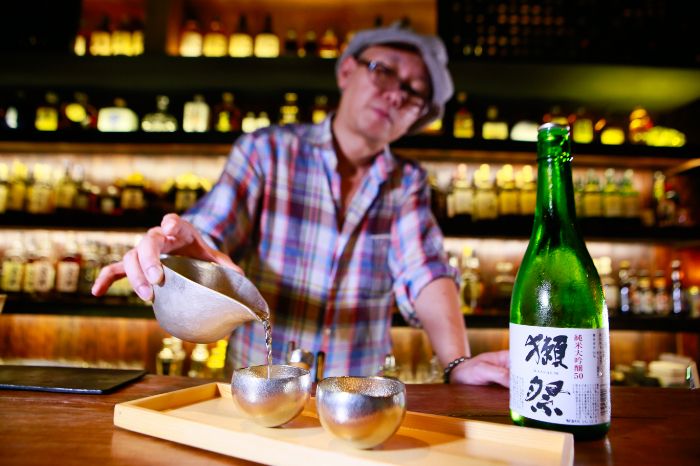 IMAGE from LIT Manila
Most of LIT's seating is at the bar, with the intention of encouraging interaction and discovery between the customers and bartenders, something uncommon in the Philippines. The design of the bar is focused on two elements: wood and steel. They used old, reclaimed floor planks for the walls that were charred using a Japanese technique called "sho sugi ban".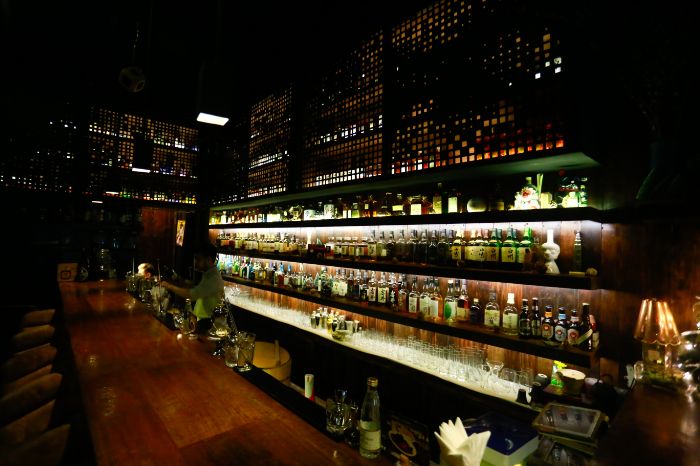 IMAGE from LIT Manila
Playing off of their name, LIT, they also paid special attention to the bar's lighting and the interplay between light and darkness.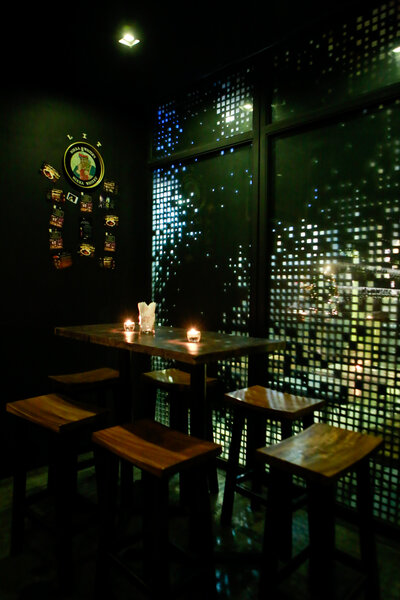 IMAGE from LIT Manila
LIT is the first bar in the country to offer whisky flights. A whisky flight is a combination of a minimum of three taste portions of whisky plus one highball (a whisky soda), all on one platter and at one price. Their flights range from a Suntory (the oldest and most famous Japanese whisky company) selection, called Suntory Time, to a grouping of blended whiskies, called the Blended Whisky Experience, to Francis Hasegawa's (their whisky concierge) flavor of the month, called Franco's Choice. It is a great way to be introduced to Japanese whisky and whisky in general.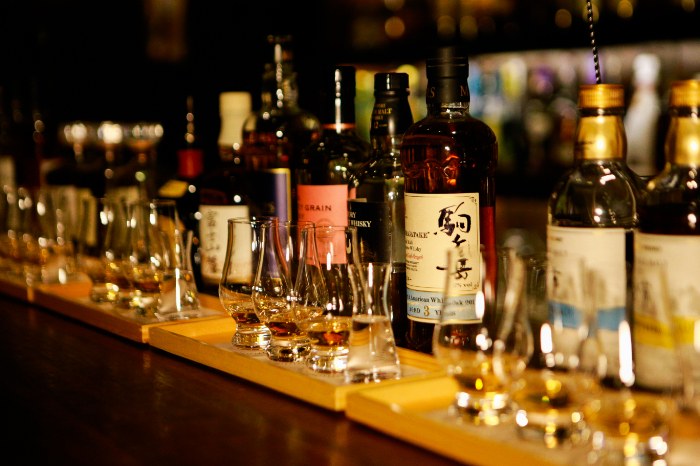 IMAGE from LIT Manila
They have whiskies from all six active Japanese whisky companies with distilleries (Suntory, Nikka, Kirin, Mars Komagatake, Ichiro's Malt and White Oak Akashi), as well as Chivas Regal's Mizunara cask whisky, which is made for the Japanese market and only available in Japan.
Their standard whisky menu has over 60 items at any given time, and their total collection is well over 300 different bottles, inclusive of limited editions and rare vintages.
Other Japanese offerings include Japanese liqueurs, from green tea to sakura (cherry blossom), to shochus, sakes, rum, vodka and beer, including Hitachino's Nest, Asahi and Sapporo.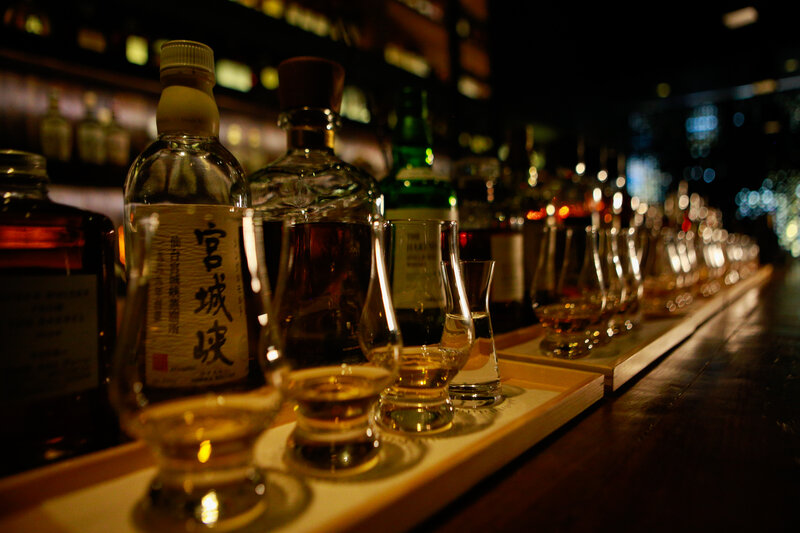 IMAGE from LIT Manila
LIT aims to educate the public on the merits of Japanese spirits, and specifically Japanese whisky.  To do this, they hold several types of classes at LIT on a monthly basis – including a Whisk(e)y 101 Class and an Intro to Japanese Whisky Class. Additionally, they hold quarterly special bottle events, wherein they open several rare vintages or limited editions alongside food pairings.
Swing by LIT for an exclusive treat just for you! Just mention the Primer Highball Special, and they'll hook you up with a FREE Kaku Highball until July 31, 2023. Sip on this refreshing cocktail, soak up the chill atmosphere, and make unforgettable memories with your crew at this place. Don't miss out on this epic offer—head over to Lit Manila and let the good times roll!
General Information
G/F, Serendra (in between Larry's Café and Art Bar), BGC, Taguig
0917-510-0014
6 p.m. to 2 a.m. (Mon-Sat) / 6 p.m. to 12 a.m. (Sun)