Churreria La Lola in BGC Will Satisfy Your Sweet Tooth with Their Unique Churros
There's another type of Spanish food that's become a hit with Filipinos apart from paella and tapas: churros.
As far as this dessert is concerned, there's a place in Bonifacio Global City that serves among the bests in town: Churreria La Lola.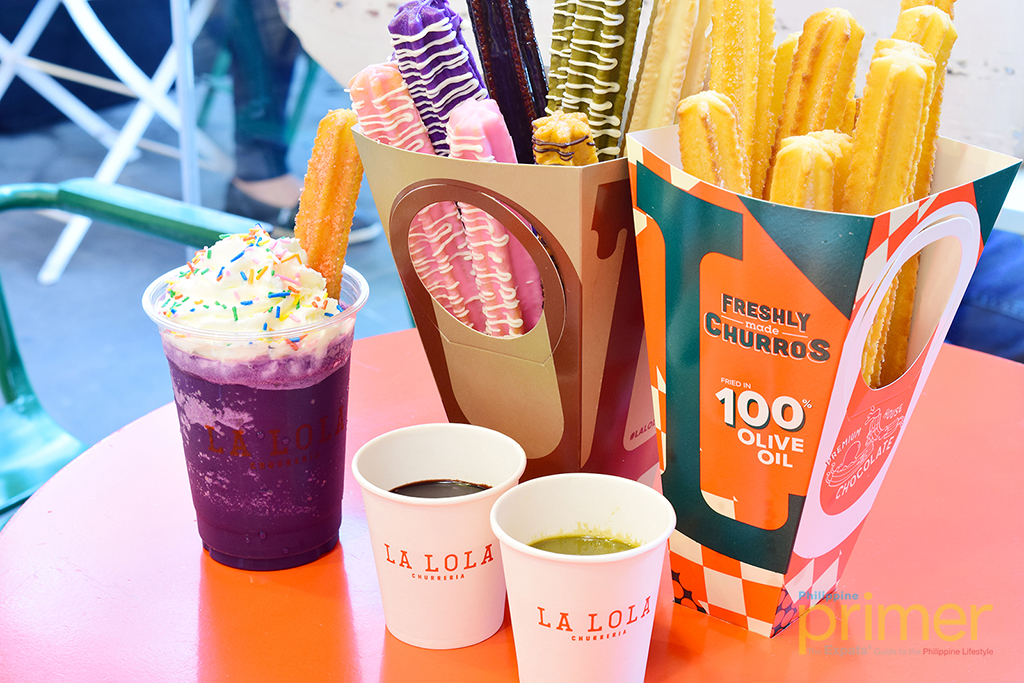 CHURRO MADNESS! If you're addicted to churros, then Churreria La Lola is for you
La Lola started out as a concept from three Spanish businessmen back in December 2014. They were basically looking for a taste of home in the Philippines, and while there were Spanish restaurants, none of them served that one thing that satisfies a Spanish sweet tooth: churros.
Typically sold along the streets of Spain, they've taken that same idea and gave it their own twist, adding their own flavors: dark chocolate, white chocolate, matcha, and a recent discovery: purple yam.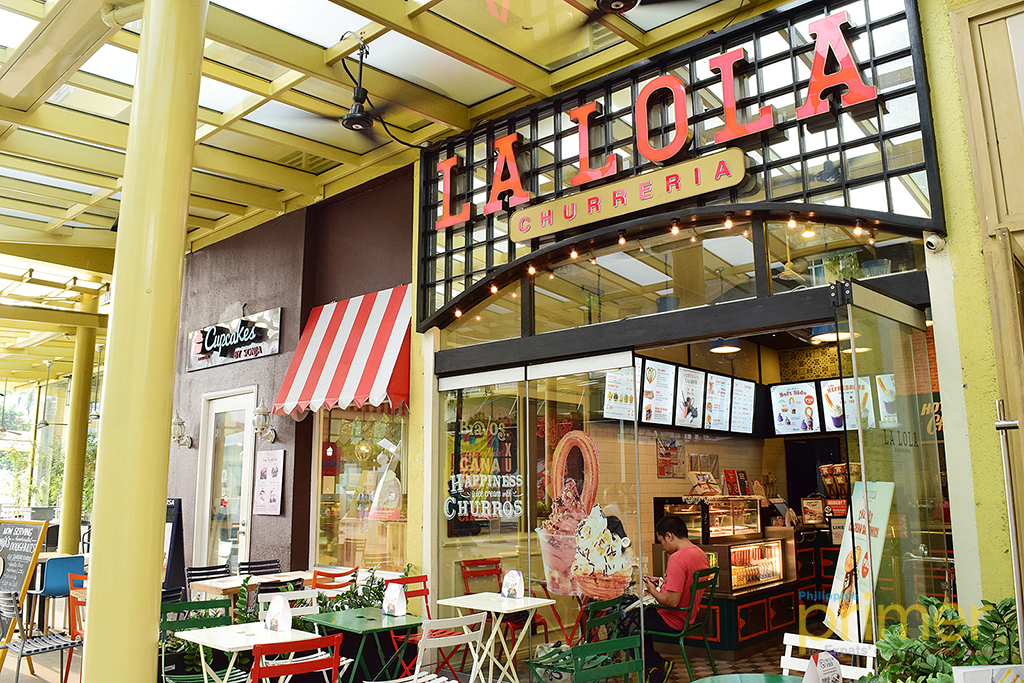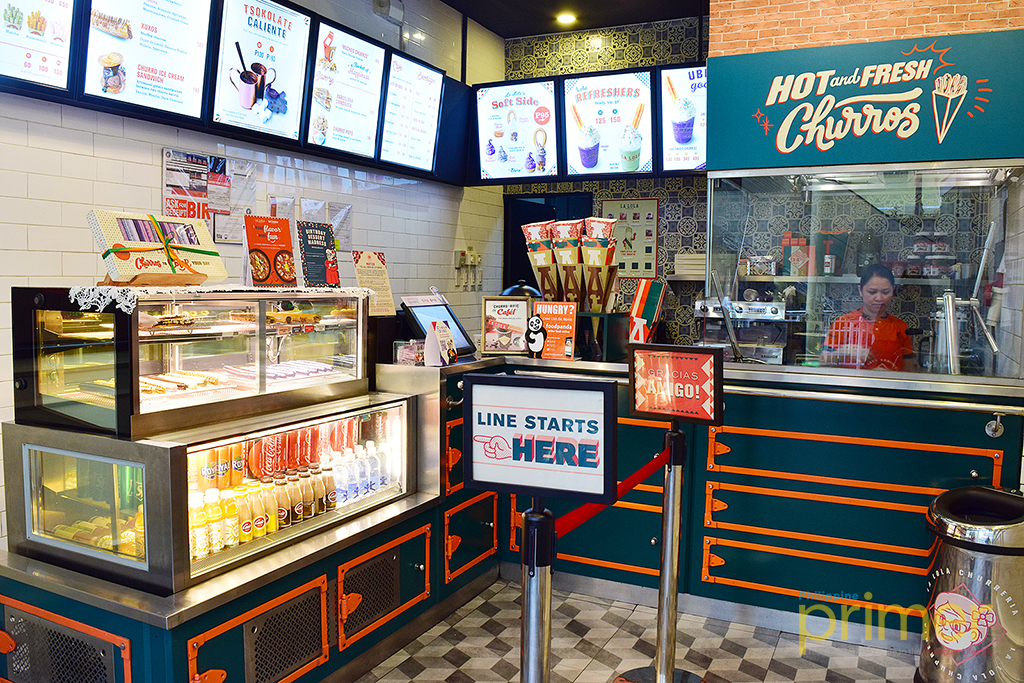 Entering any Churreria La Lola shop is very much like meeting a truck/cart/restaurant selling churros in Spain.
The colors feel a lot like you're in Spain, and (though some people may not like it) the heat coming from the vat of oil they fry the churros in gives off a smell that will make you want to buy more of this delicious snack.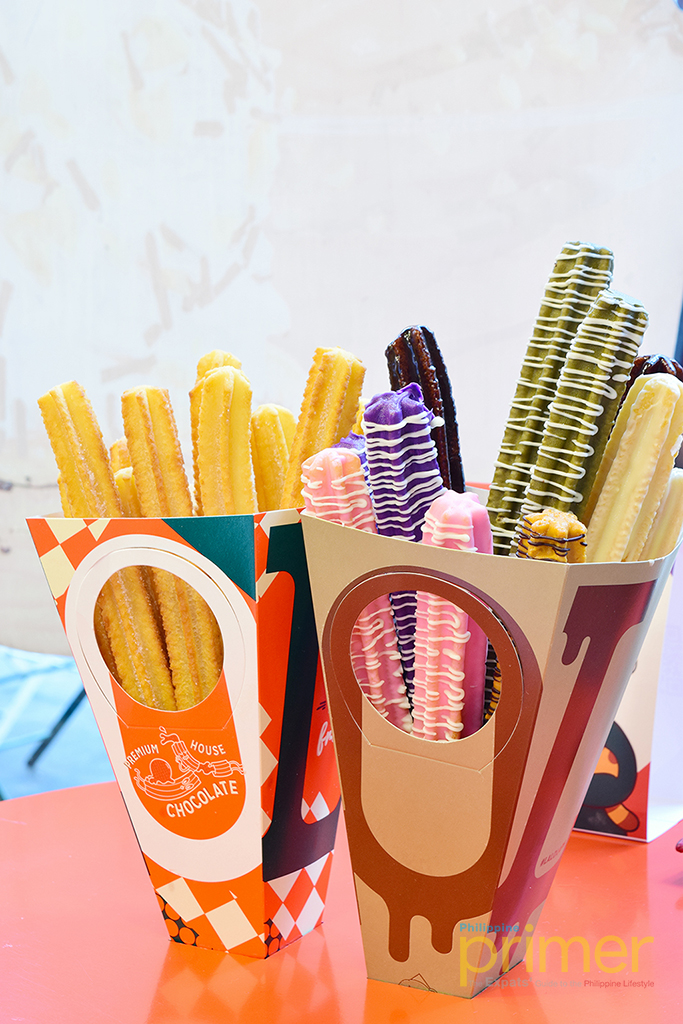 We said we recommend going for a six-piece Clasico, but we like sharing so here's a 12-piece cone for Php 195. Beside it is the Ultimate Mixed Churros (Php 450) for those who want more flavor.
Churros is meant for sharing, which is why La Lola often serves it in cones of six. We recommend going for their Clasicos (six pieces for Php 110), and getting either their signature chocolate dip or dark chocolate dip (Php 60 for medium, Php 100 for large, and Php 130 for extra large).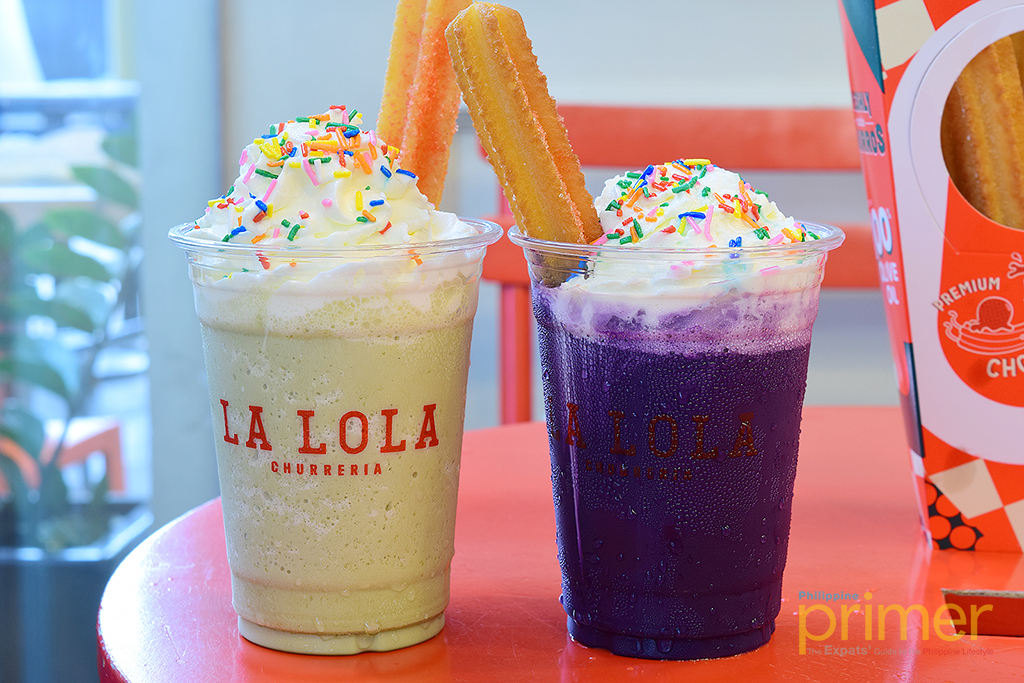 Get these refreshing shakes for only Php 125 for a medium-sized cup or Php 150 for a large-sized cup.
Want to try all the flavors they offer? Then go for their Ultimate Mixed Churros (Php 250 for six pieces), which includes the following: Clasicos, Dark Choco, Butterscotch Choco, White Choco, Matcha Choco, and their latest addition: Ube or purple yam.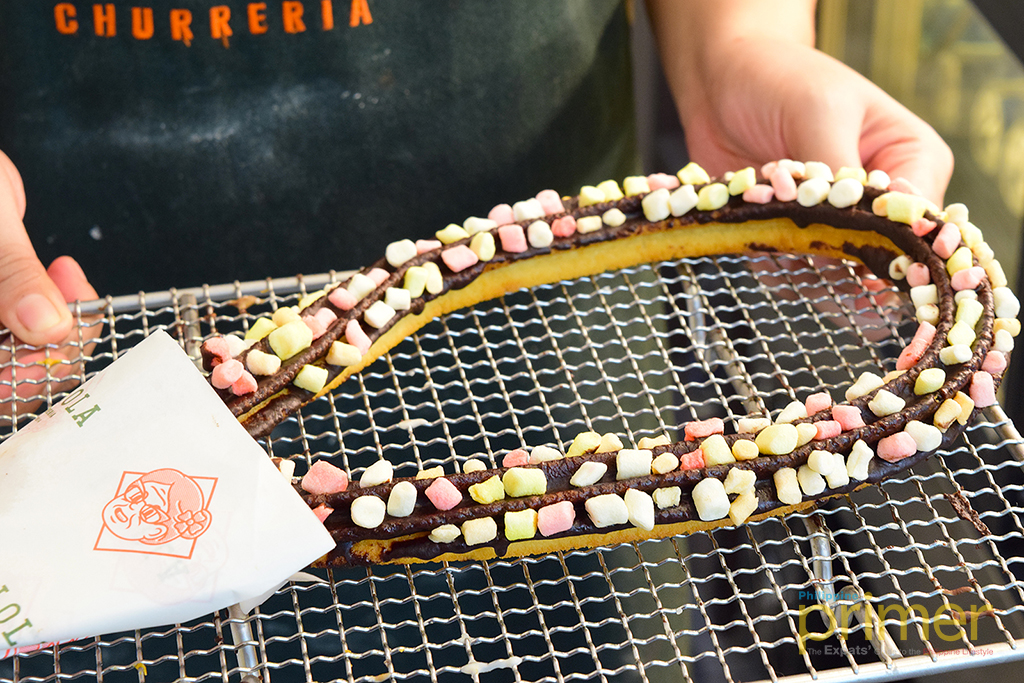 LOLA LOOPS. What do you get when you make a churro too long and end up having to bend it? You get a Lola Loop. This one is coated with chocolate and topped with mallows.
For all the kids and kids-at-heart out there, why not try their Lola Loops (Php 120)? It's basically a longer churro (if there is such a word) that's been looped (hence the name) back onto itself and topped with sprinkles, mallows, crushed Oreos, and almonds.
If you're already begging for some churros, then head to any one of their 20 branches all over the country! For those in Makati and BGC, there's one in Glorietta 4, Uptown Mall, SM Aura Premier, or the one we have here: Serendra!
Store Information
G/L, Serendra, Bonifacio Global City, Taguig City
02-835-7369
10 a.m. - 10 p.m., Mon. to Thurs.; 10 a.m. to 11 p.m., Fri. to Sun.