Borough in Bonifacio High Street Central: A Harbor of New York-Style Comfort Food
A great concept is born out of great memories from childhood and even greater experiences through time, and when these memories have anything to do with New York comfort food and the Brooklyn vibe, surely only good can come out of the ensemble. Gratefully, you can find just the right place at Borough, which channels the very heart of community and belongingness as they settle at Bonifacio High Street in Taguig.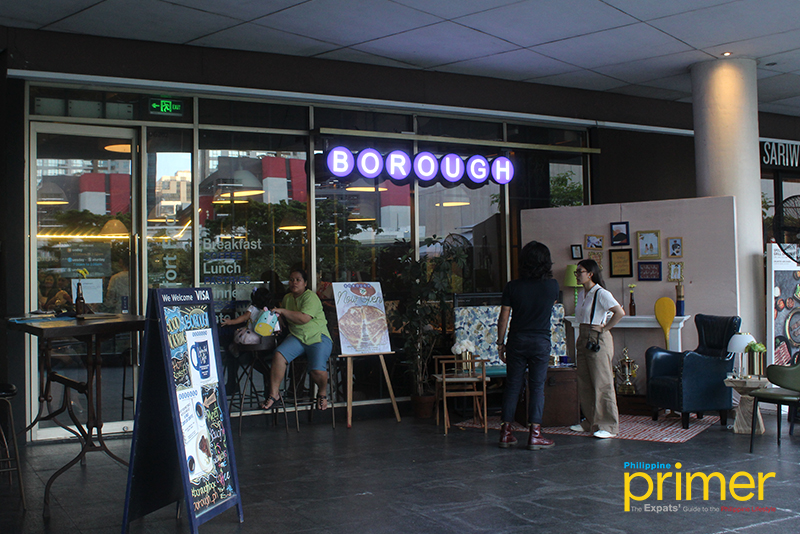 Borough is a relaxed go-to place located at 7th Ave, Bonifacio High Street Central in Taguig.
Upon entering the place, a homey vibe assails you with Borough's bright interiors reflected over aqua-tiled walls and frosty glass windows placed above the restaurant's comfortable couches. These floral printed couches, in return, soften the character of the ceiling's design, which mirrors that of a state of the art industrial model with heavy metal walls as well as chains holding up the head ceiling pendants, giving off glows of light to Borough's diners.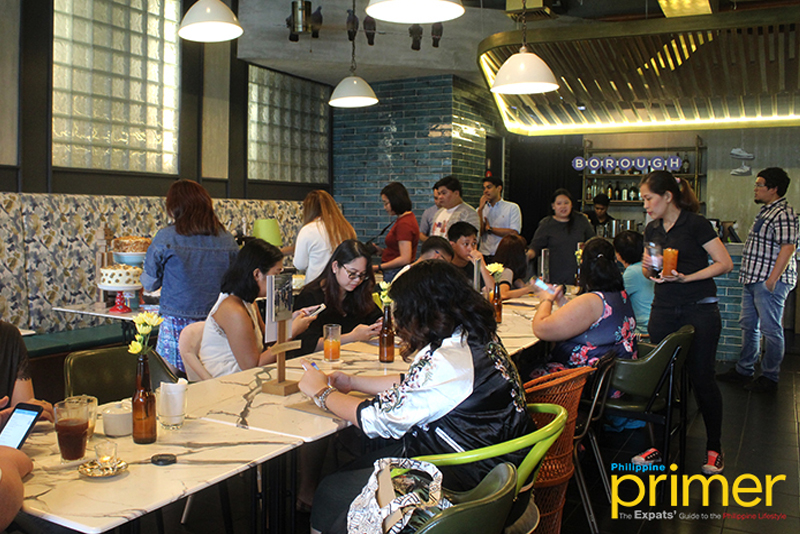 Borough has a glowing, chic industrial vibe which gives off a comfortable vibe for children and adults.
To complement this, both children and adults will get to enjoy the array of comfort food Borough has on their menu which is ideal for breakfast, lunch, dinner, and to top it off, for a late night snack! To boot, they also have a vegan menu, ideal for those on a diet.
For starters, try the go-to snack they are most known for! Mom's Milk and Cookies will surely be a hit for both children and children at heart, complete as it is with memories of childhood with every dip of their fresh-from-the-oven cookies over a serving of their ice cold bottle of milk. With the cookies' crumbly texture complemented by the satiny touch of milk, this ensemble is something to look forward to in your every visit.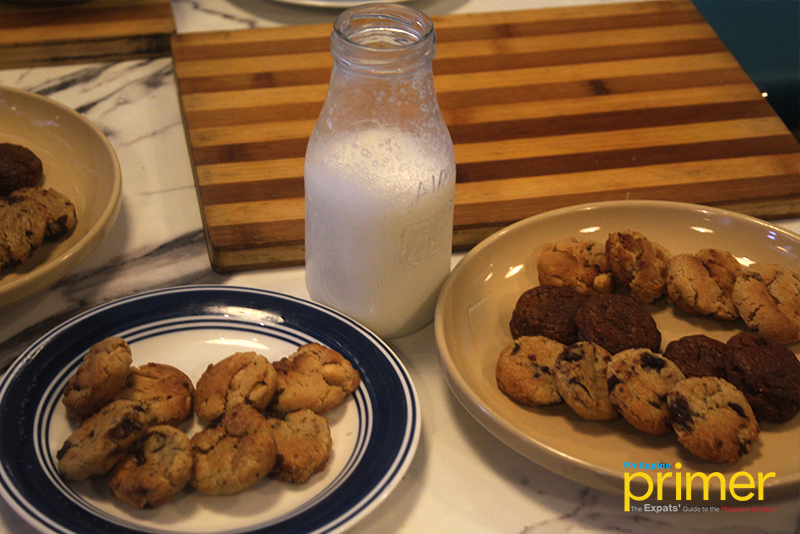 Mom's Milk and Cookies (Php 250 per 3 varieties of cookies)
Or for a healthy breakfast and lunch to combine with brunch, try their Grilled Cheese in homemade brioche bread and dip it on a serving of tomato soup! Give this brunch a shot with your workmates as the slightly sweet, slightly sour dip of the creamy tomato soup make it a great partner with the touch of salt brought about by the grilled cheese.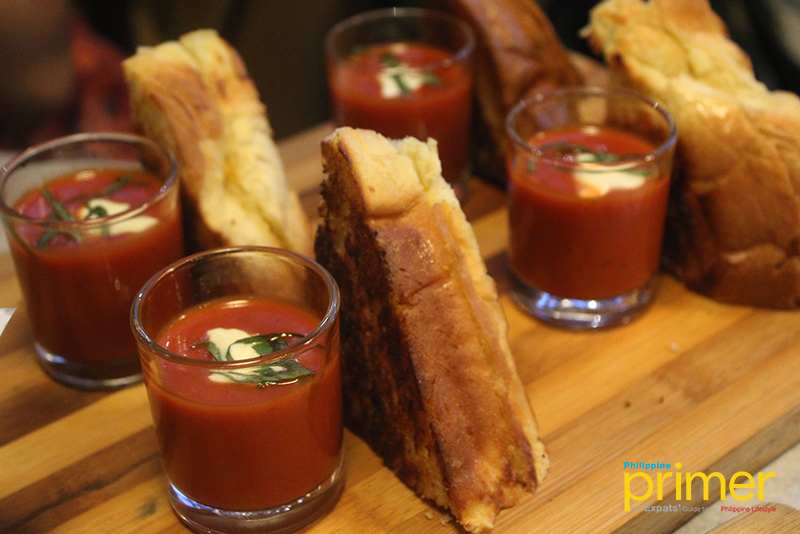 Grilled Cheese and Tomato Soup (Php 320)
Better yet, for those who are fans of burgers, add the new Borough Brewskie Burger to your favorites as the smoky touch makes this flavorful, complemented with a side of well-seasoned fries– not too salty as to be harsh on the mouth.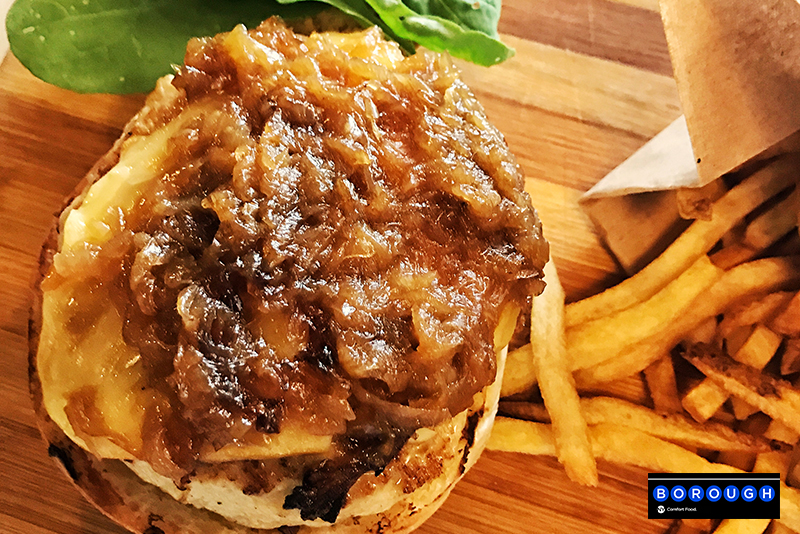 Borough Brewskie Burger (Php 410) / IMAGE Borough
On the other hand, for a well-meaning snack–or as Filipinos call, the merienda– in the afternoon, let this Cheese-Injected Portobello Pita Pocket fill up your snack cravings to the limit. This healthy snack of pita bread with greens and tomatoes pocketed in its midst is surely meant to be partnered with the crunchy, not too salty chips on the side.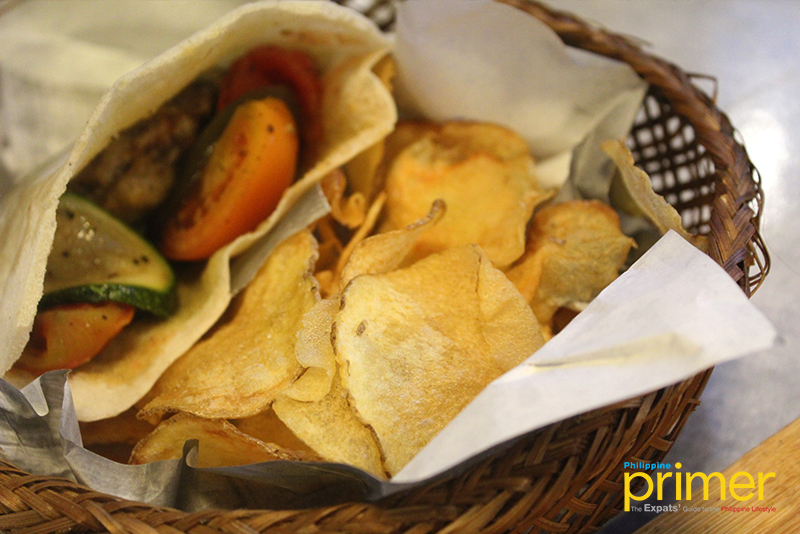 Cheese-Injected Portobello Pita Pocket (Php 390)
Now, for the climax, travel to Borough for their no-holds-barred, sweet-to-the-tooth array of cakes and pastries that will surely boost your energy as sweets often do! Some of the cakes are only available on certain days so don't forget to ask Borough staff which cakes are ready to be served!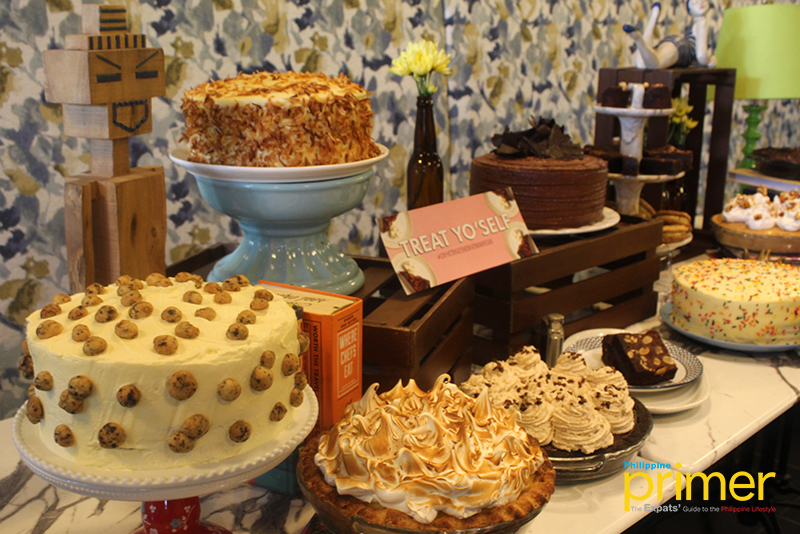 Among the cakes and pies on the list are the Mexican Chocolate Pudding Pie, Sluffanuffanutter Pie, Chocolate Fudge Brownies, and the Pineapple Passionfruit Meringue Pie to name a few.
Chef at the Helm
What perhaps completes the experience, food, and the restaurant all the more authentic is the chef at the forefront of it all– Chef Raphiel "Cuit" Kaufman from New York City! With his culinary magnificence originating not only from his own talents but from studying at the prestigious French Culinary Institute and training at the New School University under genius Chef Jacque Torres, this chef at Borough can be the best in the neighborhood.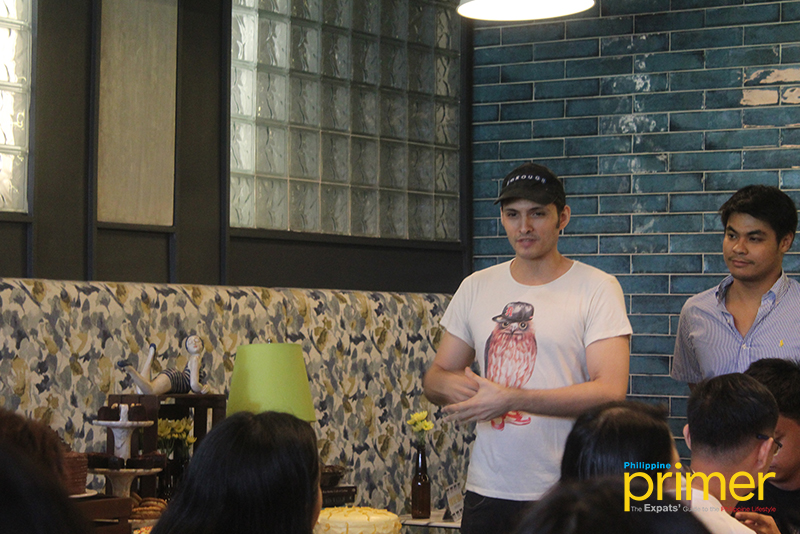 Chef Kaufman explains his favorites among the cakes and pies at the Borough during the media launch on October 11.
So try out the new Borough at BGC– where you, your family, and friends can enjoy each other's company amidst great treats at any time of the day! Borough is located at the upper ground floor of Bonifacio High Street Central in Bonifacio Global City, Taguig. 
Store Information
U/G, C2, Bonifacio High Street Central, 7th Ave. cor. 29th St., Bonifacio Global City, Taguig
0966-400-1150
11 am to 2 am (Mon.); 7 am to 2 am (Tues. to Sat.); 7 am to 11 pm (Sun.)
borough.bgc@gmail.com