Pinot: A Purposefully-Hidden European Restaurant in BGC
While most restaurants opt for areas that are either highly frequented or easily located by potential guests, Pinot excludes itself from such a narrative with its quietly tucked away location in Bonifacio High Street, BGC.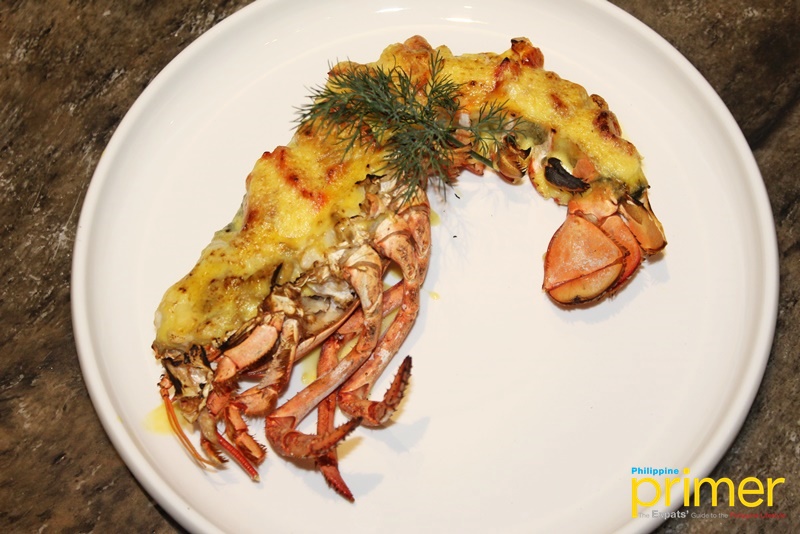 Its namesake Pinot is a French word referring to the grape variety that is used to make wine (pronounced without the T).
Also read: Cicchetti in BGC Serves Italian Comfort Food in the Middle of City Center
The very reason Pinot is situated in a covert space amid the copious restaurants settling themselves along every area of BGC was because they wanted it to be a dining destination where guests come to eat not simply because they pass by, but more of because they went there for a particular reason—to relish what the restaurant offers.
And with their continuously increasing regular customers, it seems like they are indeed growing to be what they intend to be.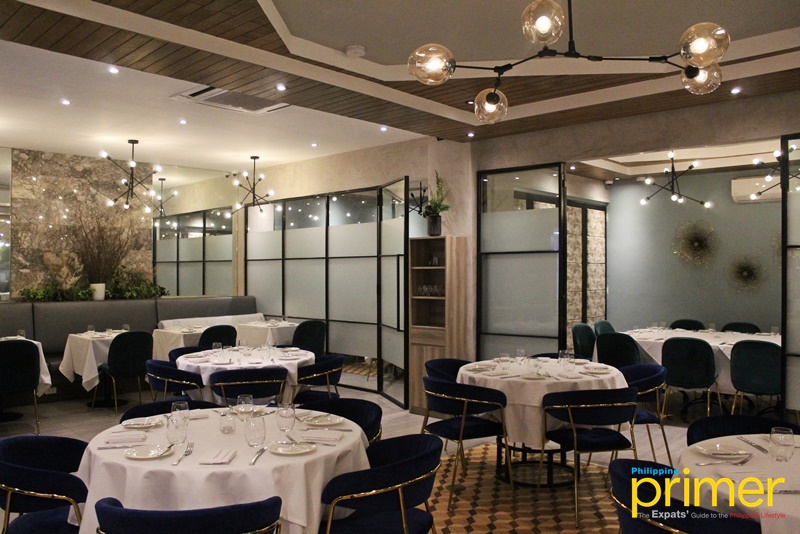 This fine-dining restaurant playing at the fine line between luxurious and amiable serves modern European cuisine, which is identified as the old cuisine that came to be the foundation of today's fine dining.
One point worth noting about Pinot is that most of their food offerings are prepared at the restaurant's open kitchen, where guests can personally witness how the chefs prep their orders.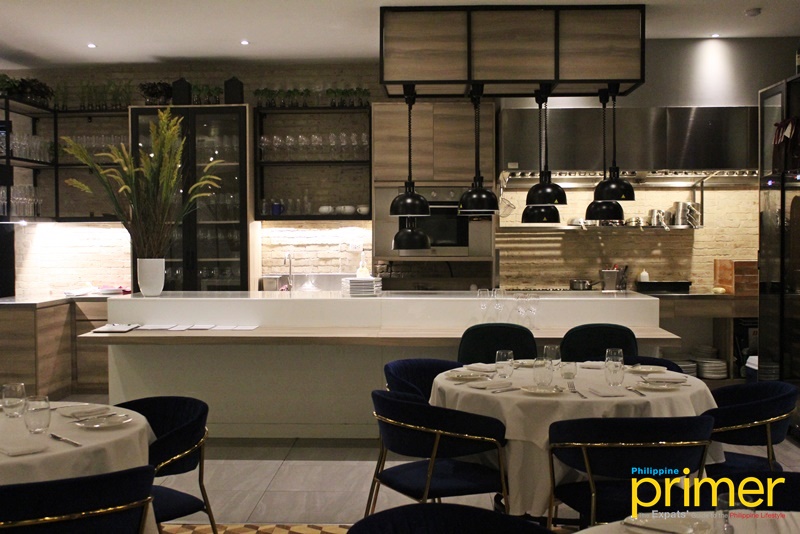 From their Prix Fixe Menu, guests can choose among their 2-course dinner (Php 1500) with one starter and one main; the 3-course dinner (Php 1900) with one starter, one main, and one dessert; or the 4-course dinner (Php 2300) with one starter, one main, and an addition of either two starters or two desserts.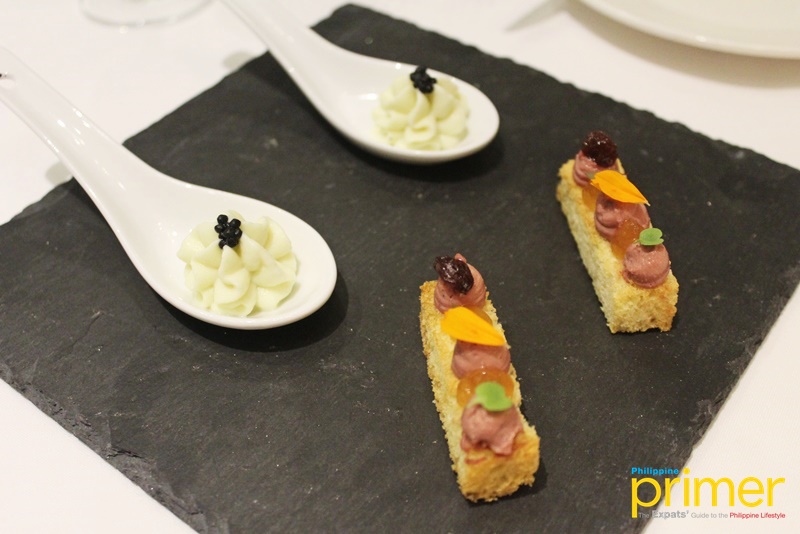 Pinot's Amuse Bouche comprised of Cauliflower Puree with Black Caviar (top) and the Duck Liver Canape (bottom)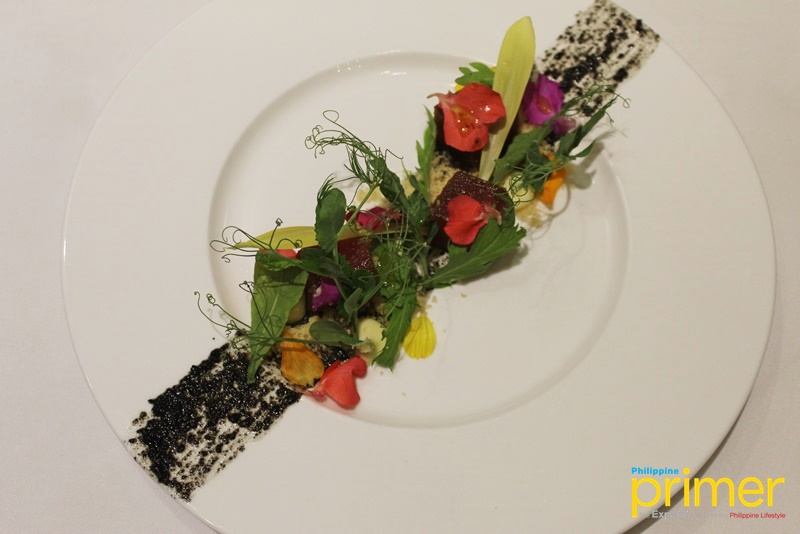 Tuna Crudo Salad made with black sesame, rice crumble, and miso aioli
However, if guests do not want their course meals, they may opt to order the food individually with the starter and dessert starting at Php 800 and the main at Php 1,200.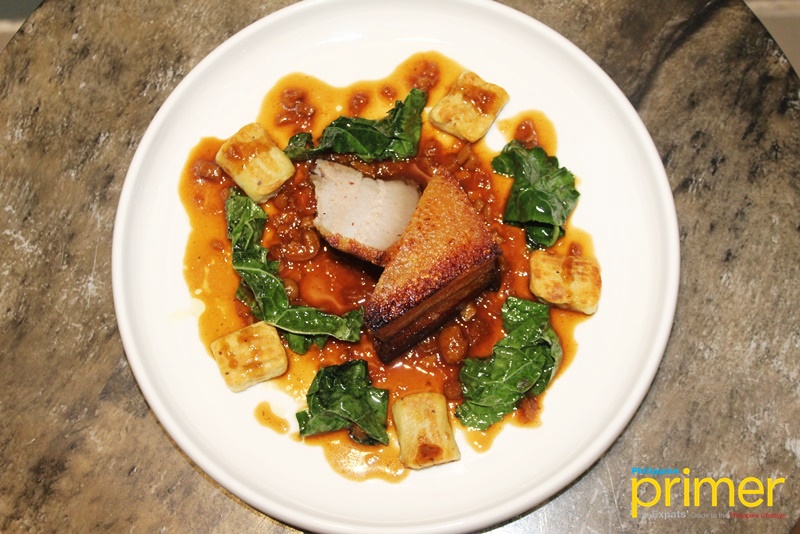 Kurobuta Pork Belly with apricots, kale, and grain mustard gnocchi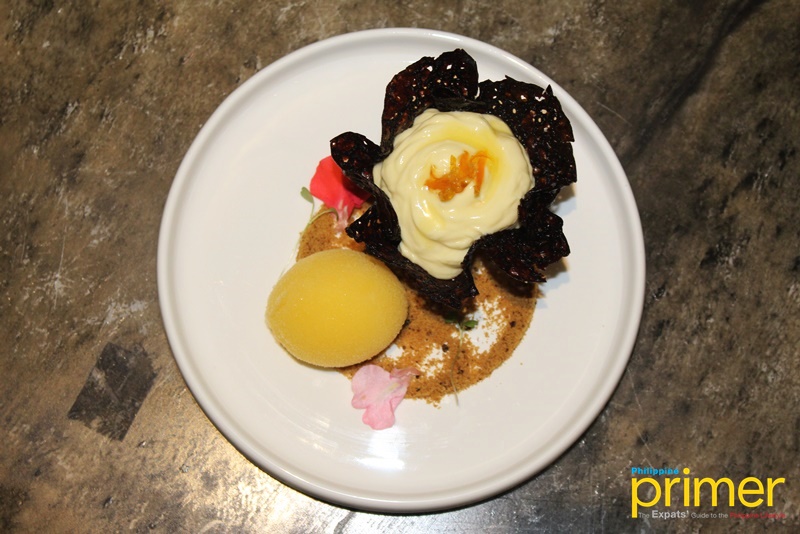 XO Cognac Flan made with bitter orange and chocolate 
Every Wednesday, Pinot offers Live Lobsters brought all the way from Boston, USA, which are served in three different courses.
Although these are presently exclusive on Wednesdays, guests who want to savor the lobsters at a different time may call at least one day in advance so the restaurant can prepare it especially for them.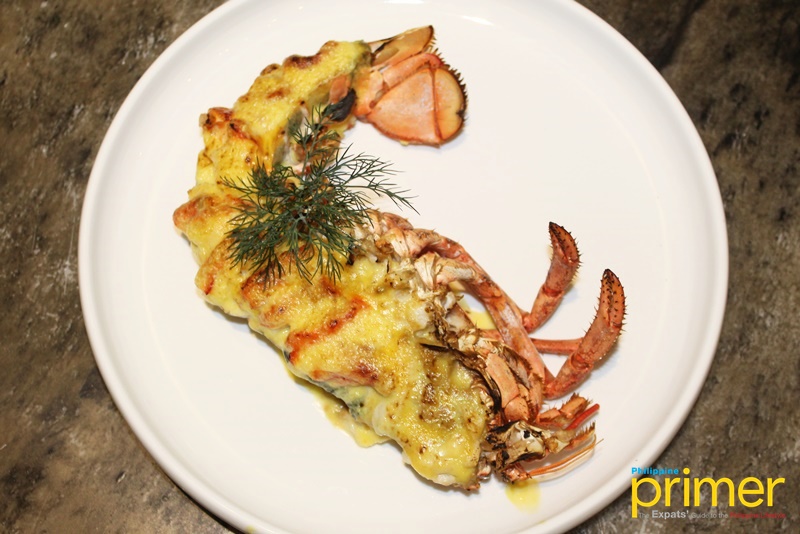 Baked Lobster Tail with beans and saffron hollandaise
Pinot can house up to 80 guests at a time, and they accept private occasions either for the whole restaurant or for the function rooms alone. They render catering services as well.
How to get here:
By car, Pinot would be located along the right side of 9th Avenue in Bonifacio High Street in BGC considering that said avenue is a one-way road.
Since Pinot is a hidden spot, you may ask the staff of Caffe Freddo – a sister cafe of the restaurant which is right on the walkway – for directions since the locations of the two are directly connected to each other.

The Spa Building, Lane P, Bonifacio High Street, BGC, Taguig

Cash, GCash, PayMaya, American Express, Master Visa
Restaurant Menu
You can scroll the image left and right.