Sakura in Subic: The City's Best-Loved Japanese Restaurant
A heartbreaking loss of a husband served as a turning point for a Japanese woman to start over and begin a new life with her children in the Philippines. Sachiko Hirono came to the Philippines in 1998 and her starting over also gave Subic a great start at good Japanese cuisine.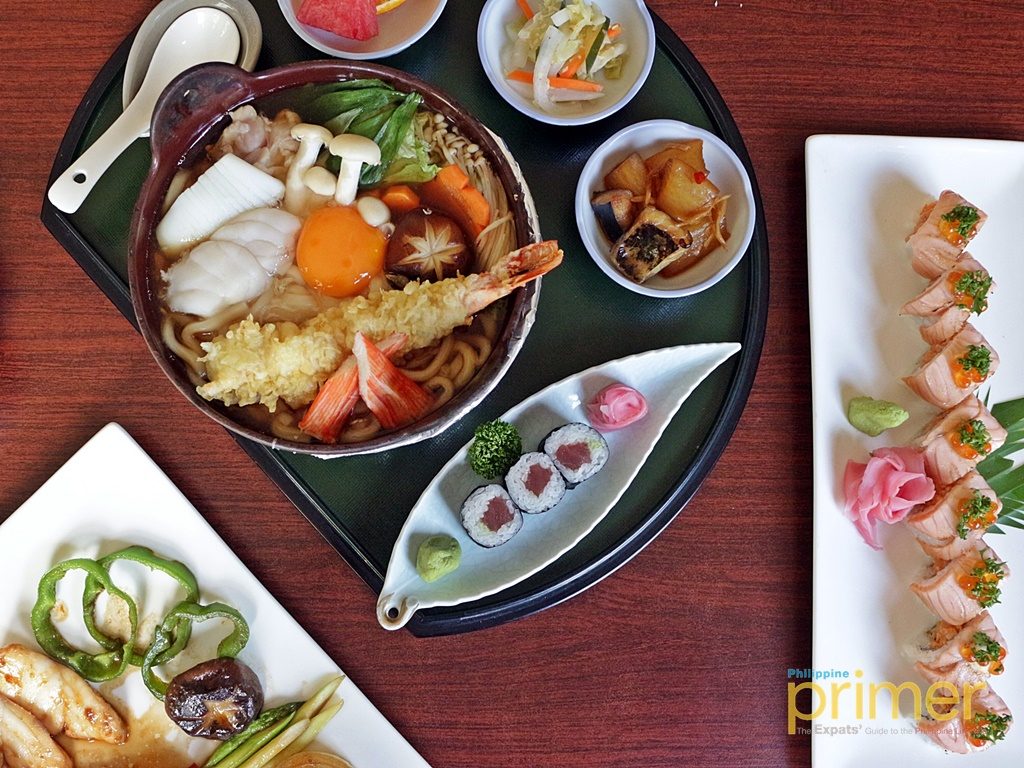 Sakura is said to be the first authentic Japanese restaurant to enter Subic's food scene, and after twenty years, it remains to be one of the best restaurants to enjoy delicious Japanese delicacies.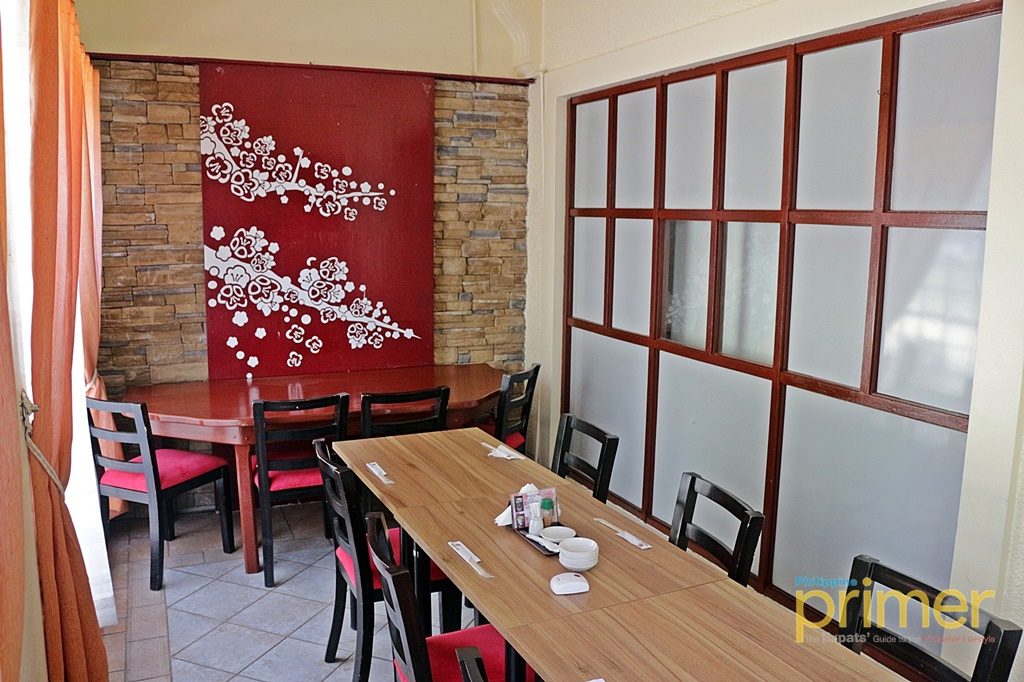 Sakura has a very diverse menu. They chose to offer a huge variety of specialties so that people can get a taste of everything that's good in Japanese cuisine. We highly recommend their Kaisen Teppanyaki, a platter of prawns, Lapu-Lapu (grouper), squid, and shiitake mushrooms, all freshly prepared and cooked on an iron griddle.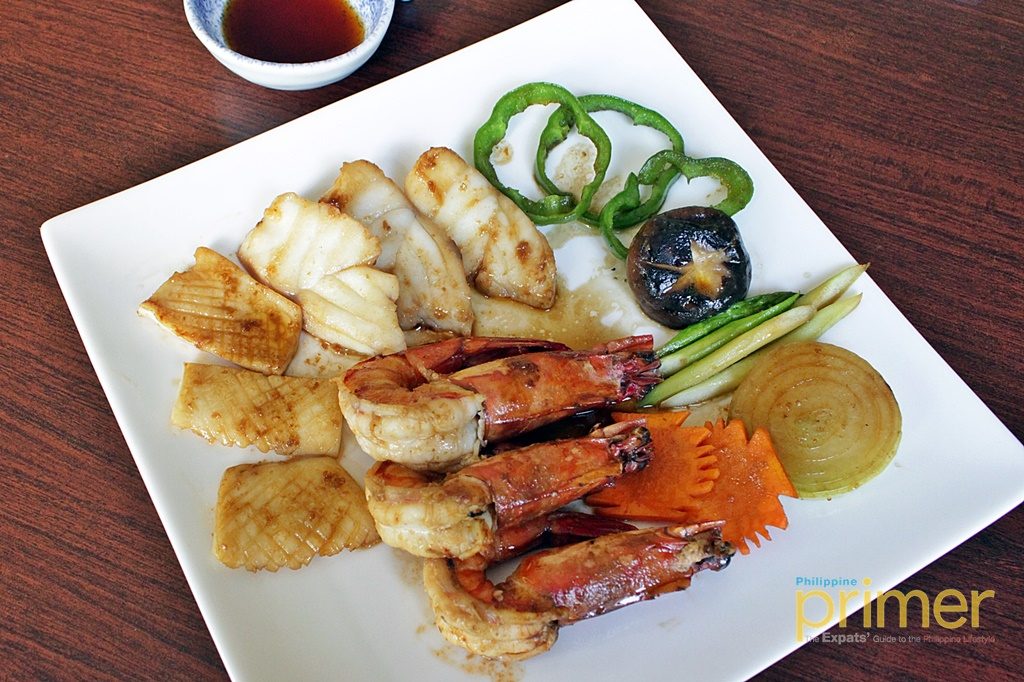 Kaisen Teppanyaki (Php 650)
Their Salmon Teriyaki Maki gives you a mouthful of mellow flavors in every bite. Each piece of maki is generously filled with fresh salmon and then, as if that were not enough, topped with another slice of salmon and garnished with ikura (roe) and parsley.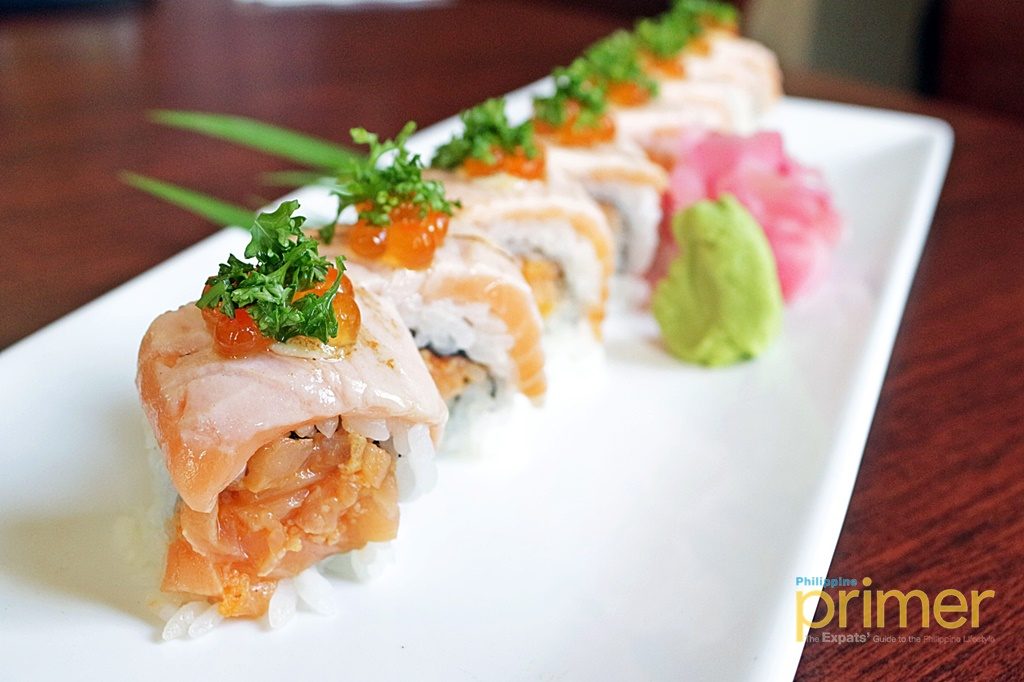 Salmon Teriyaki Maki (Php 380)
To a hungry stomach and a lonely heart, their Nabeyaki Udon Set is a good comfort. A bowl is filled to the brim with firm and chewy udon noodles and comforting ingredients like ebi tempura, chicken, squid, fish, egg, and vegetables.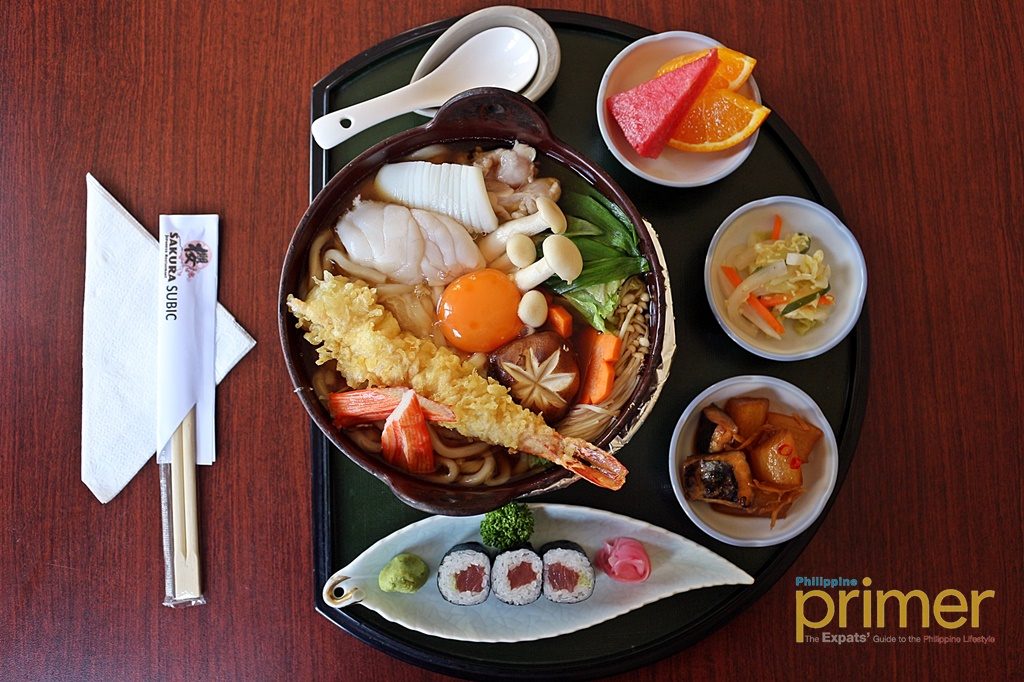 Nabeyaki Udon Set (Php 480)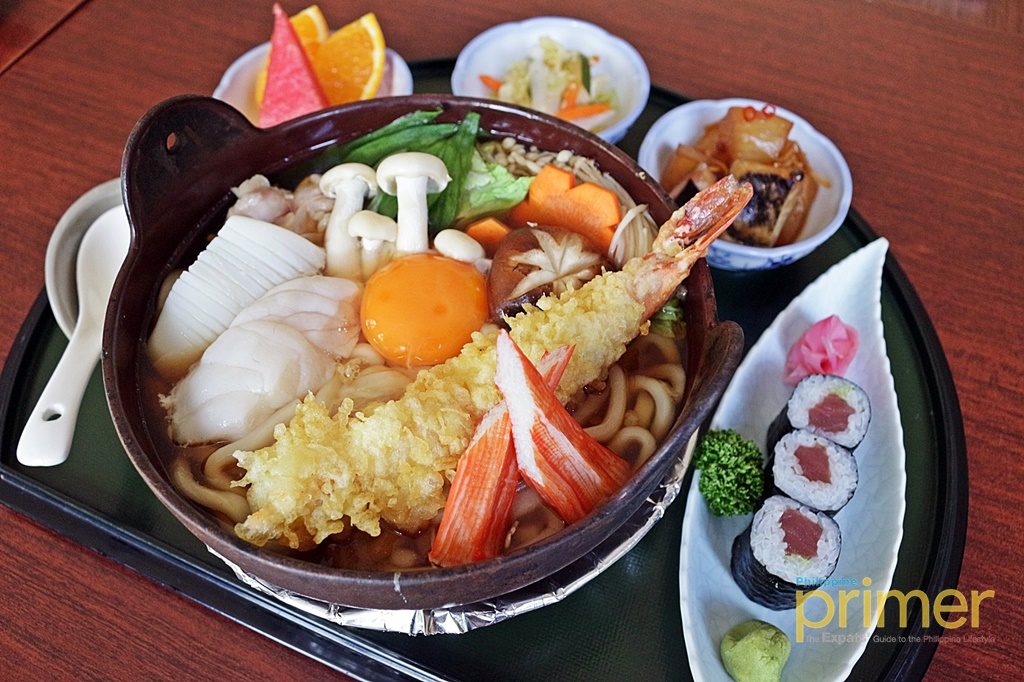 Noticeably, Sakura has a long shelf filled with countless liquor bottles labeled with their customers' names—also called a bottle-keep service. This proves, without a doubt, that Sakura already has a great customer base.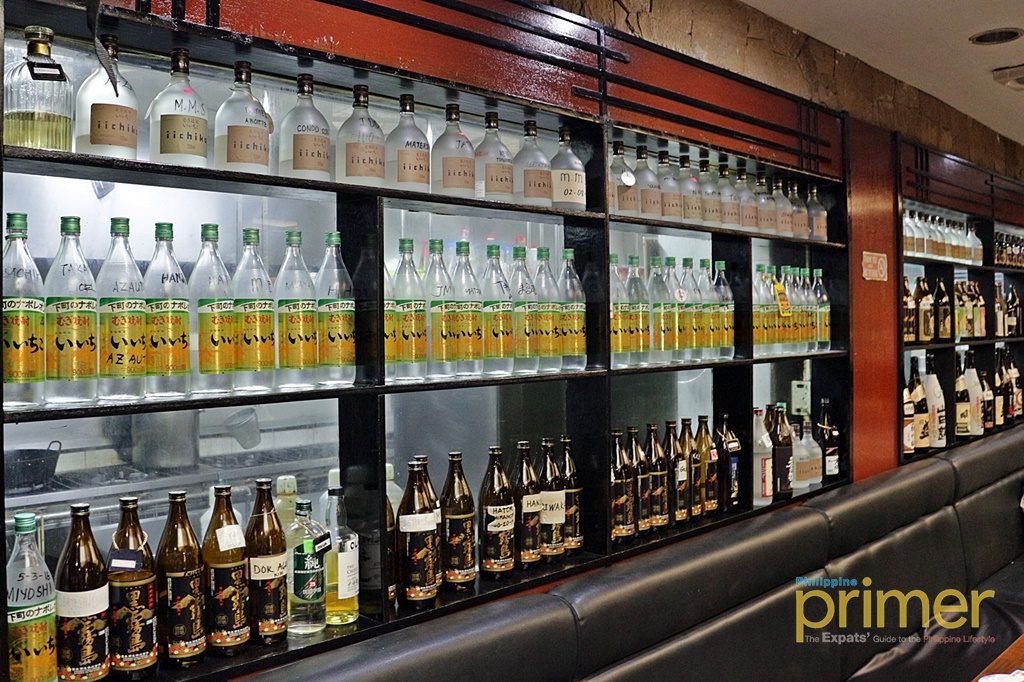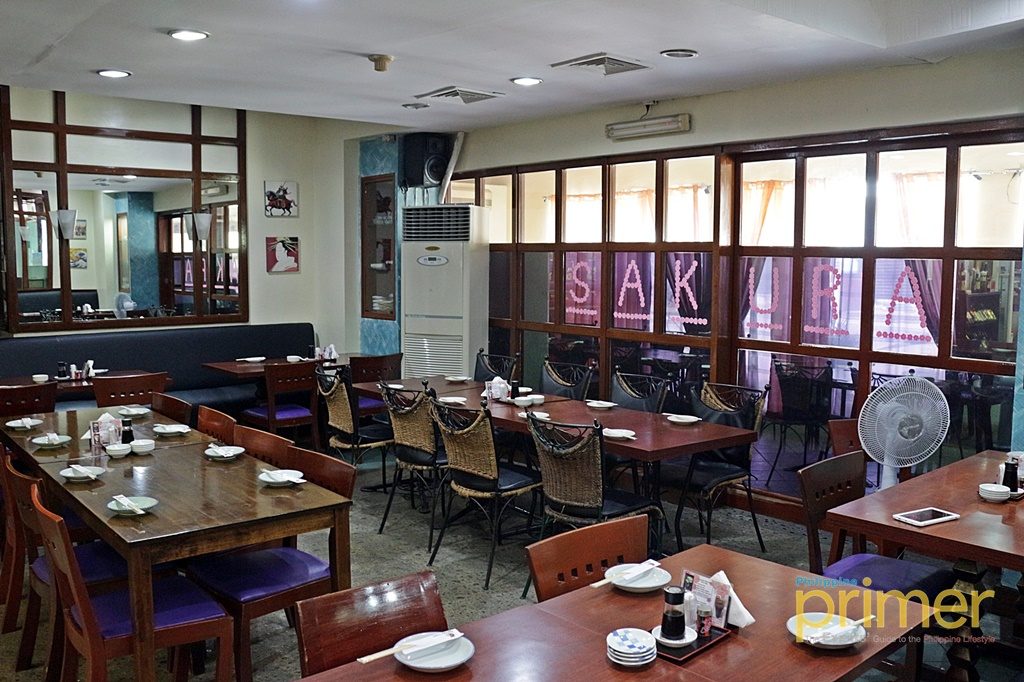 The restaurant is very spacious, with a maximum capacity of 200. They also have seven private rooms for special meetings and gatherings. If you look around, you will find shelves on one corner of the restaurant filled with Japanese books and manga. There is also a mini sushi bar next to the kitchen, where you can station yourself as you watch the chef craft fresh sushi onto your plate.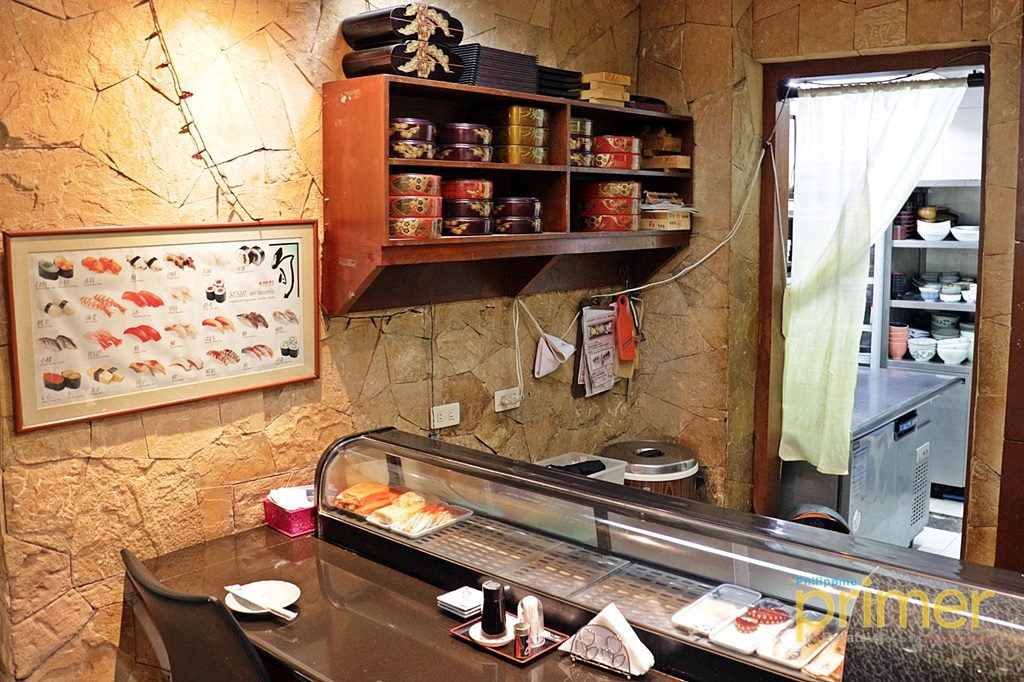 Sakura recently opened a commercial spin-off at Harbor Point Ayala Mall, which is right across the road from where the original Sakura restaurant is situated. Sakura Sushi and Sake Bar, the owner shares, is more casual and lets more people enjoy Japanese dishes at a relatively low cost.
Whichever place you find yourself in, you are sure to enjoy delectable Japanese specialties that have been specially curated by a warmhearted Japanese family. Feel right at home!
---
Written by Rei Leaño
This also appears in Philippine Primer Japanese Magazine's July issue.
Store Information
Lot 5, Time Square Bldg. Rizal Hwy. cor. Sta. Rita Rd., Central Business District, Subic Bay Freeport Zone, Zambales
047-252-2666
11 am to 2:30 pm, 5 pm to 10:30 pm (Mon. to Sun.)