Unit 27 Bar+Cafe in Eastwood: All the Good Things You Want to Do in Life
Unit 27 is your urban home where you can do a lot of good things in life—eat good food, have coffee, bond with family and close friends, and unwind with some pretty good music—much like you can do anything at your own home sweet home.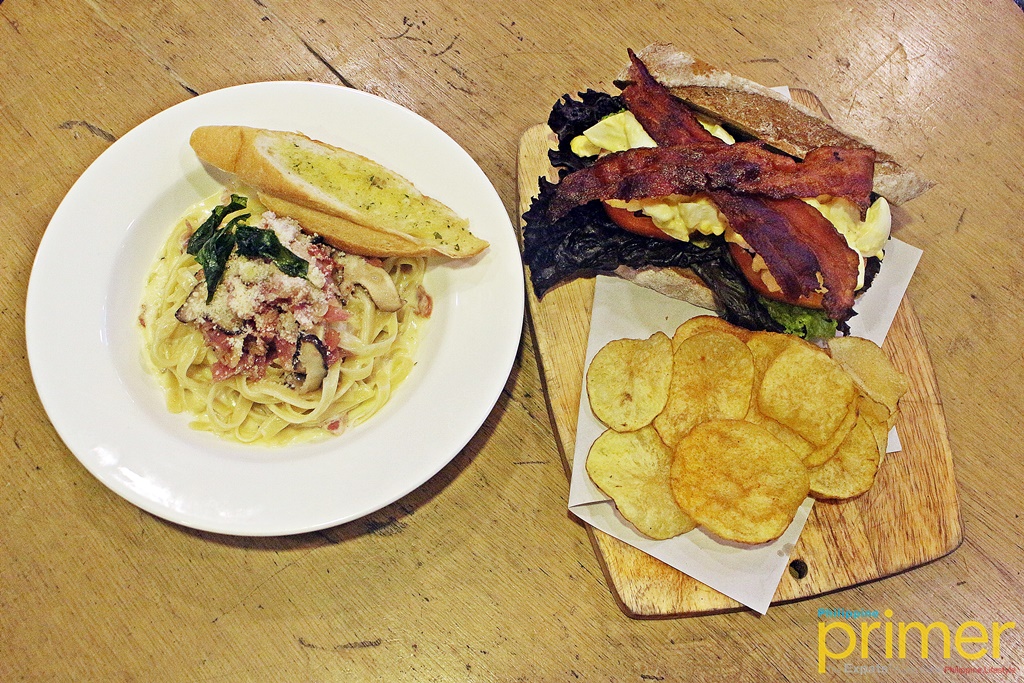 Unit 27 Bar+Cafe was conceptualized by a group of best friends who used to hang out at a private flat which they called "Studio 26." That's where they met up and regularly shared good times. Wanting to share with people this kind of experience, they put up Unit 27 which serves as an extension of the owners' private home. The vibe is pretty much the same—homey, laidback, and undiscriminating.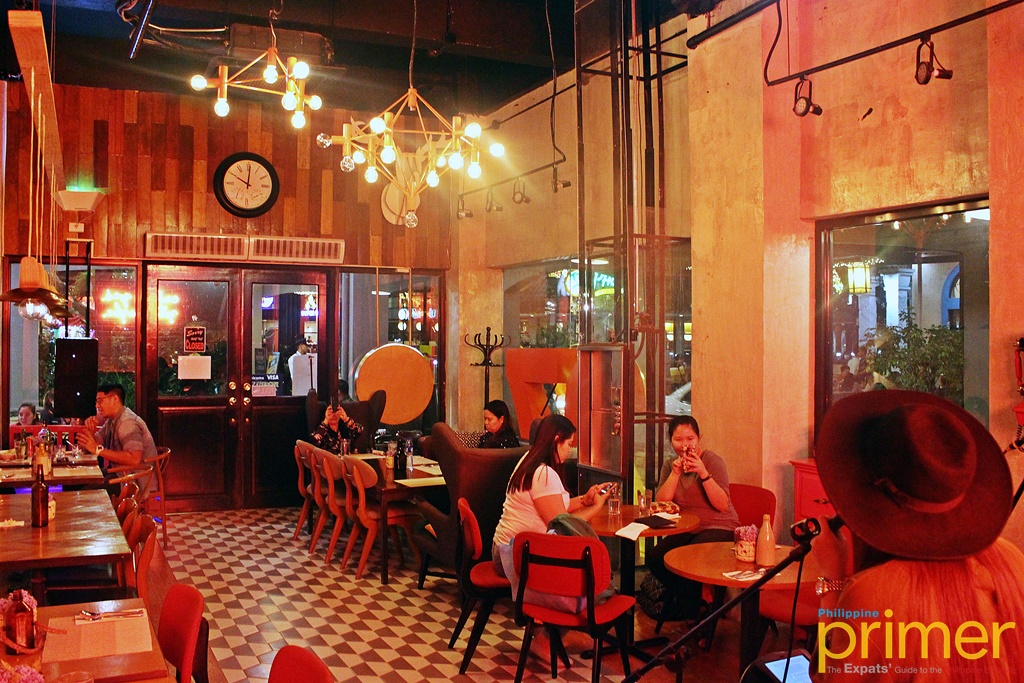 As a restaurant, cafe, and bar in one, Unit 27 caters to all types of diners. Families big or small can bond over Filipino-inspired dishes like Bagnet Breakfast (Php 350) and Adobo Salpicao (Php 385).
Bagnet Breakfast (Php 350)—crispy and tender bagnet cooked for five hours; served with a special sauce made with chicken liver and a sukang iloko or native sugar cane vinegar dip, and salad.
The best of friends will always have fun catching up over Truffled Mushroom pasta (Php 390) or Egg Salad and Crispy Bacon sandwich (Php 350) with some coffee.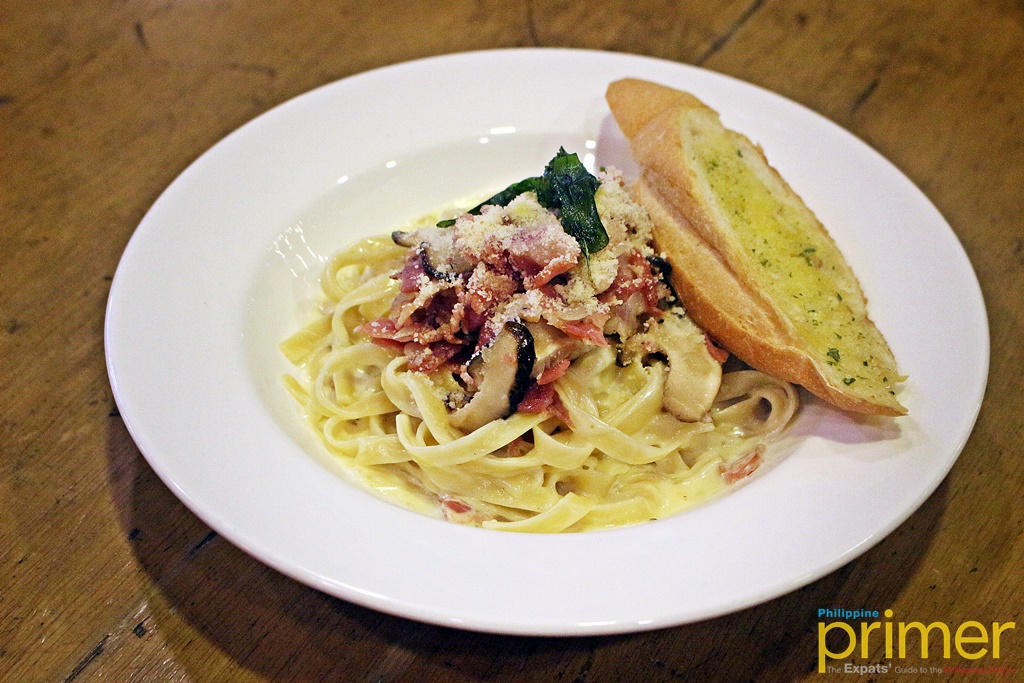 Truffled Mushroom (Php 390)—homemade creamy sauce, double-smoked bacon, parma ham, and fresh mushrooms.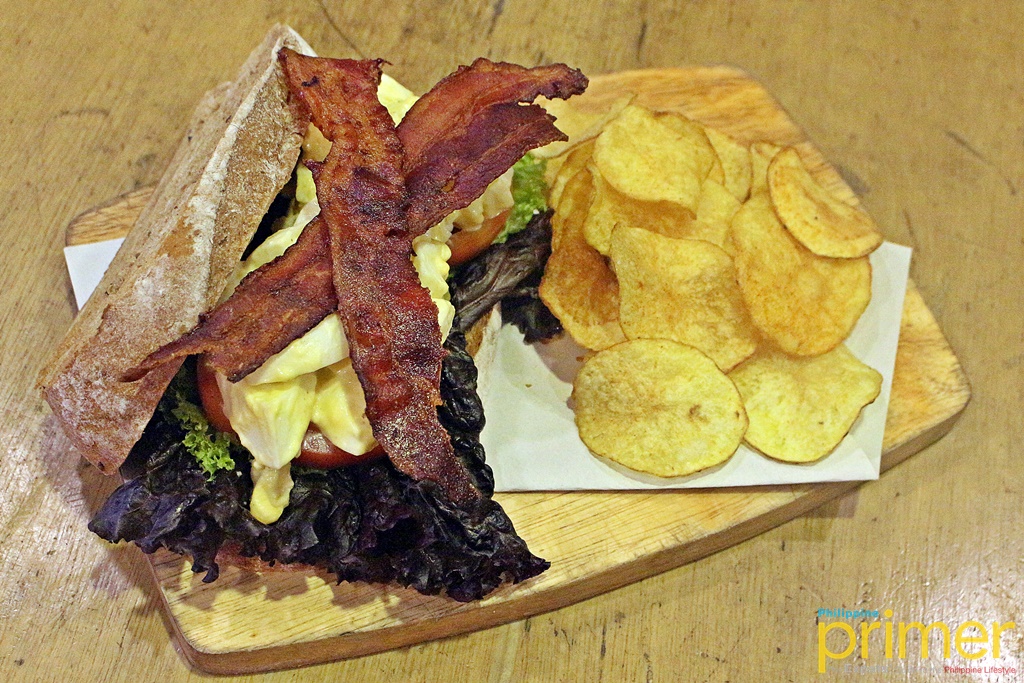 Egg Salad and Crispy Bacon sandwich (Php 350) uses a kind of French sourdough called pain de Campagne, a healthy bread option. The potato chips on the side are satisfyingly crispy and spiced. 
Those who are looking to unwind after a hard day's work can find a perfect hangout spot in Unit 27 to chill, dance to live music, and drink some cocktails, beer, or wine.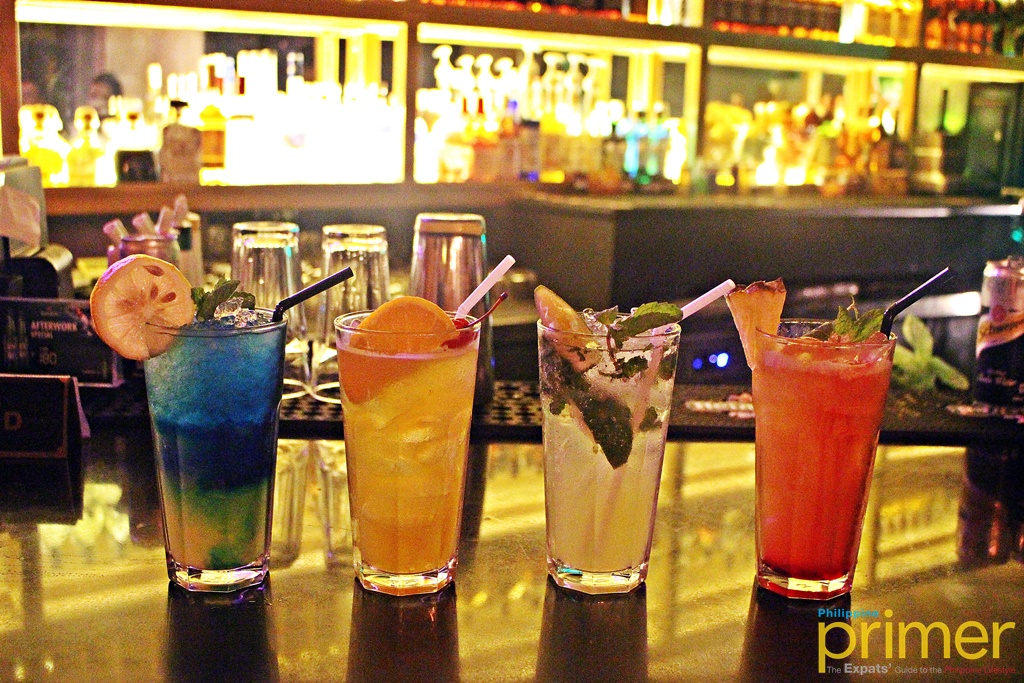 All cocktails have a harmonious mix of flavors and are easy to drink yet revivifying.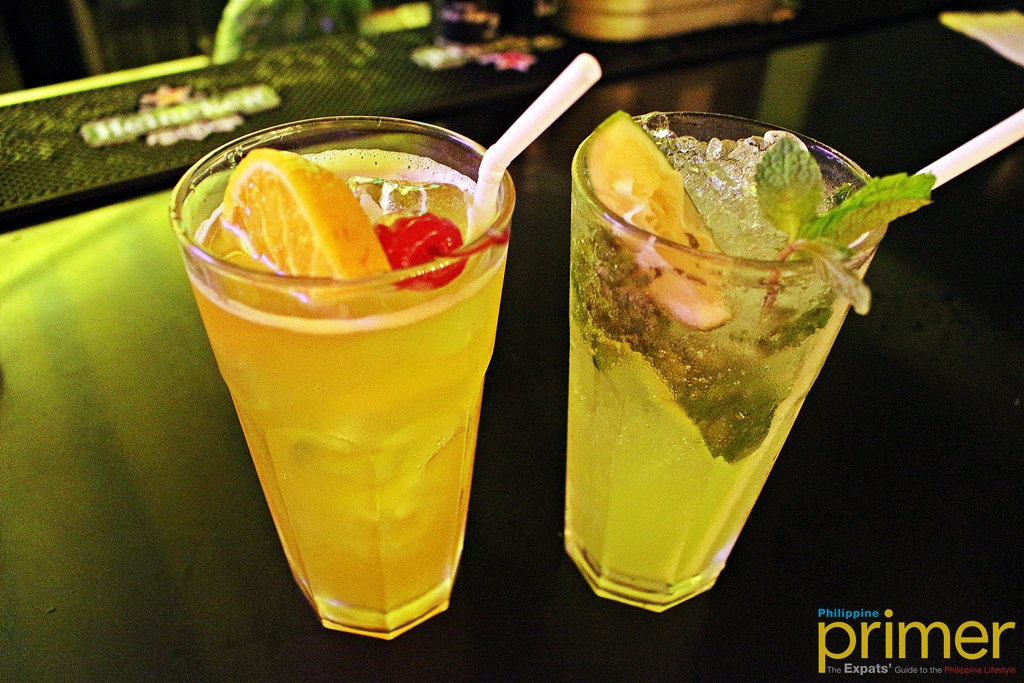 Amaretto Sour (Php 190) has a strong aromatic sweet almond essence perfectly complemented by the cherry and orange, while the Classic Mojito (Php 180) is fizzy and refreshing.
The kitchen unit of Unit 27 takes pride in using only the finest and freshest ingredients and serving made-from-scratch home-style meals. Their dishes are also in generous servings, which makes them ideal for people with a big appetite and groups who like to share.
Previously located in BGC, Unit 27 Bar+Cafe has found a new perfect home in Eastwood City, a lifestyle district in the metro that is vibrant during the day and keeps buzzing even through the night. Unit 27 fits in perfectly to that.
---
Written by Rizelle "Rei" Leaño
General Information
Eastwood Citywalk 1, Libis, Quezon City
0998-556-9129
10 a.m. - 10 p.m. (Sun. to Tue.); 10 a.m. - 1 a.m. (Wed. to Thu.); 10 a.m. - 4 a.m. (Fri. to Sat.)