Soru Izakaya in Maginhawa: Exquisite Fusion of the Traditional and the Modern in Japanese Dining
Soru Izakaya in Maginhawa: Exquisite Fusion of the Traditional and the Modern in Japanese Dining
Soru Izakaya Restaurant was born out of a group of millennial friends' love for Japanese food. Located deeper inside Maginhawa Street, this Japanese restaurant embodies the so-called New Nippon experience, a fusion of the traditional and the modern in Japanese dining
From the modern ceiling lights to the walls covered with contemporary art, Soru Izakaya gives off a modern and sophisticated feel. The interior is still distinctively Japanese, with the wooden tables, the open teppan bar, and the wall art depicting ancient Japanese women, kabuki, and oriental tiger.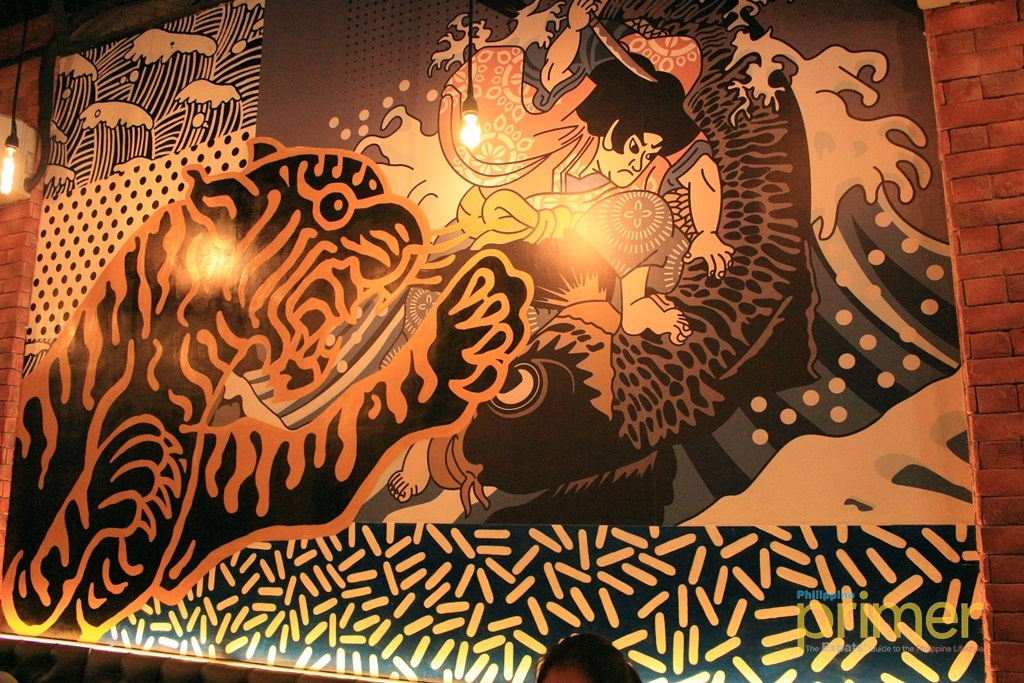 Walls are covered in Japanese contemporary art in different art media.
The conception of Soru Izakaya is a funny story, one that we just have to share. The Japanese word soru was supposedly a Japanese loan word for "soul." The term, however, actually meant "to shave" in the Japanese vernacular. By the time they realized it, there was no turning back. But, hey, what's important is their intention was sweet, right?
What makes the soul of Soru Izakaya is its innovative approach to re-introducing Japanese dining in a local setting where Japanese food has become a staple. They incorporated Filipino flavors and their own creative twist, but Japanese traditional cuisine is still at the heart of the meals.
Soru Izakaya's presentation of their maki rolls has become their trademark. They serve their maki with colorful artworks made with mayo, which is certified Instagrammable. Not only is it palate-teasing, but is it also a visual feast. And we know—you might feel guilty about touching the mayo art. But Winslow, one of the owners, encourages you to dip your maki with the typical guilt-tripping "there are children starving out there." Go ahead, it's edible and it goes well with the maki.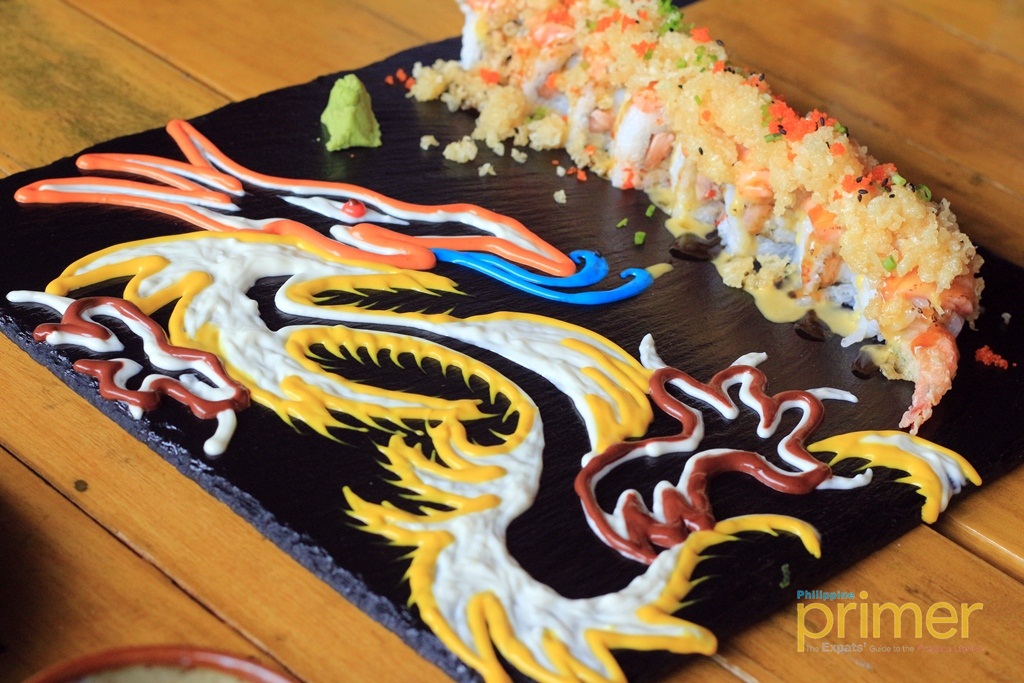 Oh Uni Maki (Php 390)
Their big serving of Matcha Cheesecake is a gift from the heaven of desserts. It is thick, creamy, and perfectly chilled, so it doesn't easily thaw. From the generous layers and sprinkles of matcha to the added creaminess of white chocolate, this is definitely a happy food for matcha addicts and cheesecake lovers alike.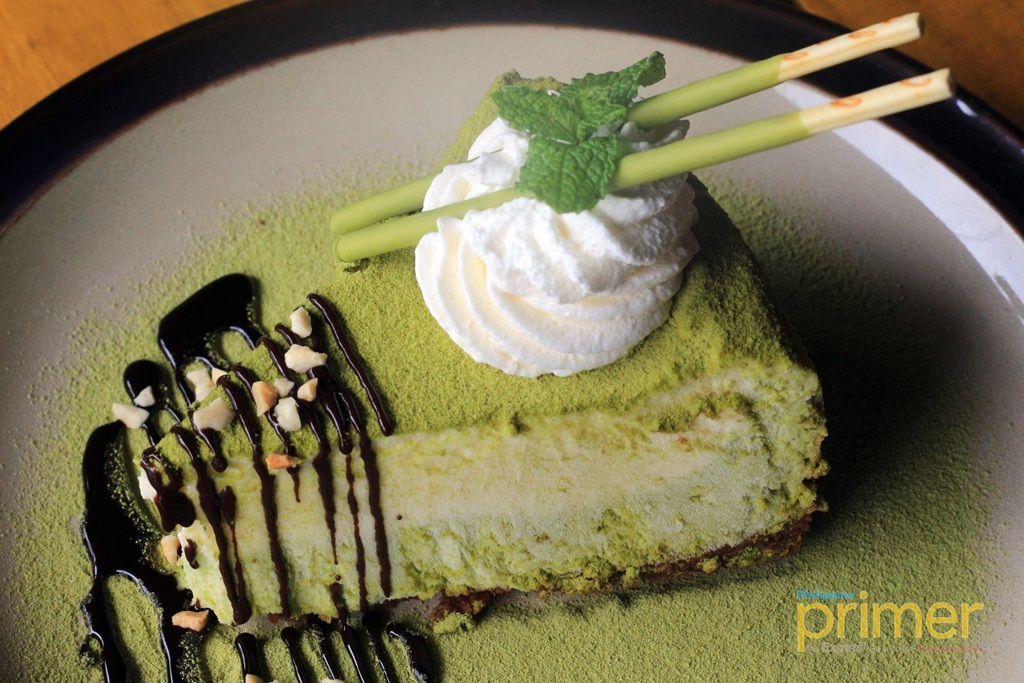 Matcha Cheesecake (Php 240)
Soru Izakaya is also a great place to hit for an after-work ritual of drinking, unwinding and socializing, which is what the izakaya culture is all about. They serve cocktails that are perfectly made, obscuring the strong alcohol taste with divine flavors. Of course, their bar also serves Japanese liquors, like sake and shochu, and other hard stuff.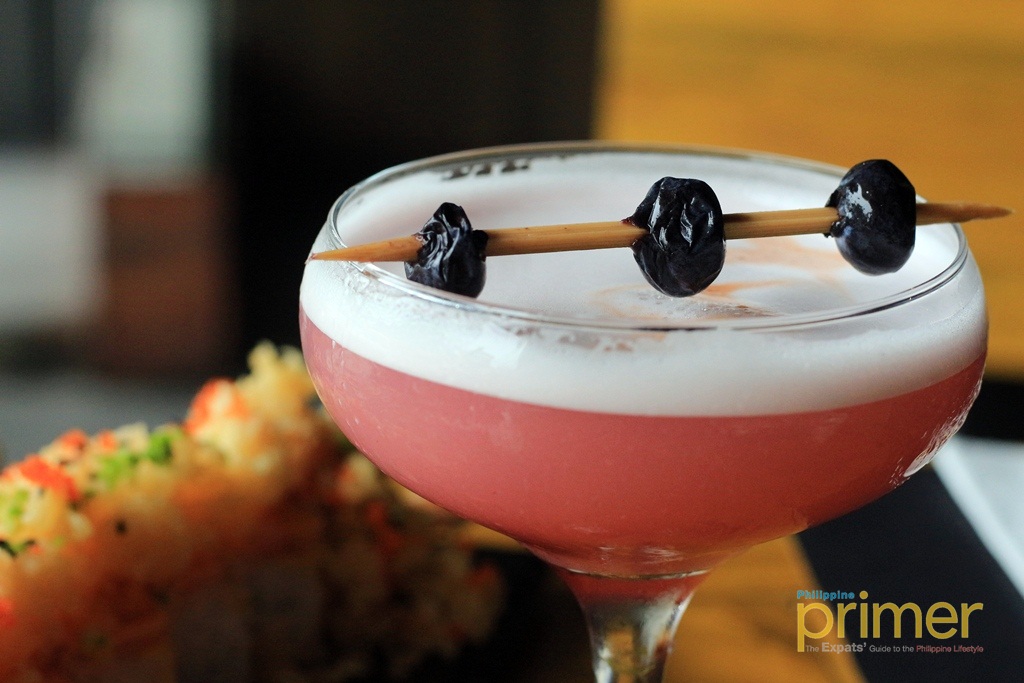 Blue Geisha (Php 240)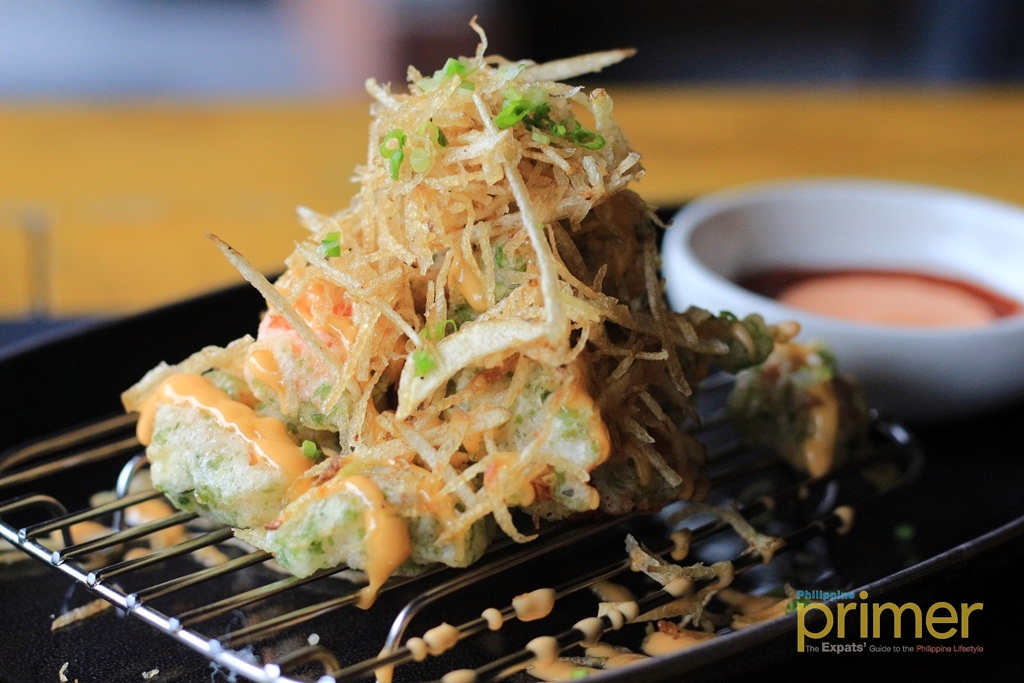 Ebi and Kani Popcorn (Php 280)
From soul and shave, now Soru Izakaya is giving its name a more special meaning that it can truly identify with. When people think of Soru, they think of colorful mayonnaise art, voluptuous Japanese murals, and a sensuous New Nippon experience.
---
Written by: Rizelle "Rei" Leaño

Ground Floor, 140 Maginhawa Street, Sikatuna Village, Quezon City

11 a.m. to 11 p.m. (Mon. to Thu.), 11 a.m. to 2 a.m. (Fri. to Sat.), 11 a.m. to 11:45 p.m. (Sun.)

Cash, Visa, AmEx, MasterCard