More than just a food park: Happy Tables on Congressional Avenue
Where do hungry tummies go for refuge, you ask? It's at Happy Tables—where you can find 17 different food stalls to satisfy your hunger pangs.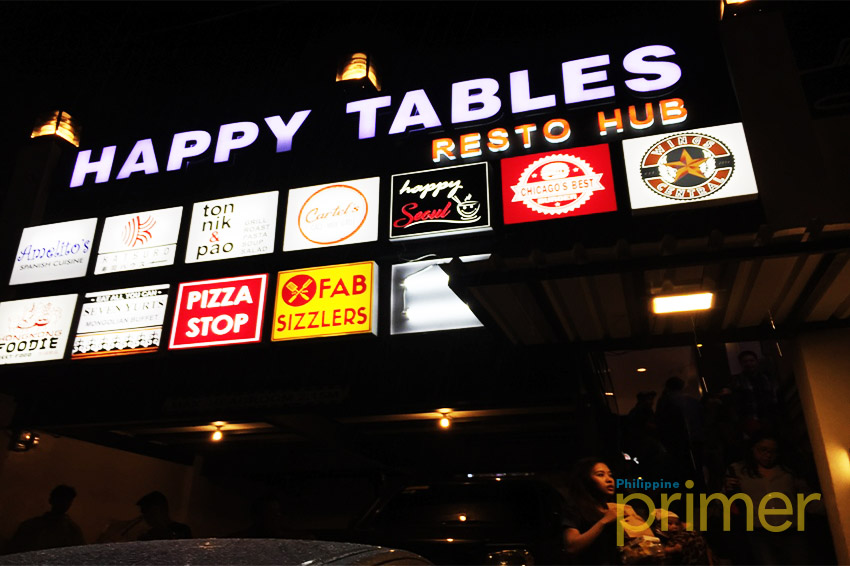 HAPPY TABLES. Resto hub dining in all its glory.
Going to north is now made more exciting because the newest foodie destination is finally open! Happy Tables, found on Congressional Avenue in Quezon City, takes pride of its 17 food stalls where foodies can go for a one-stop destination for all things edible. Opened just last October 15 (Thursday), Happy Tables creates a name for itself being a restaurant hub where you can dine in and enjoy the variety of food it offers.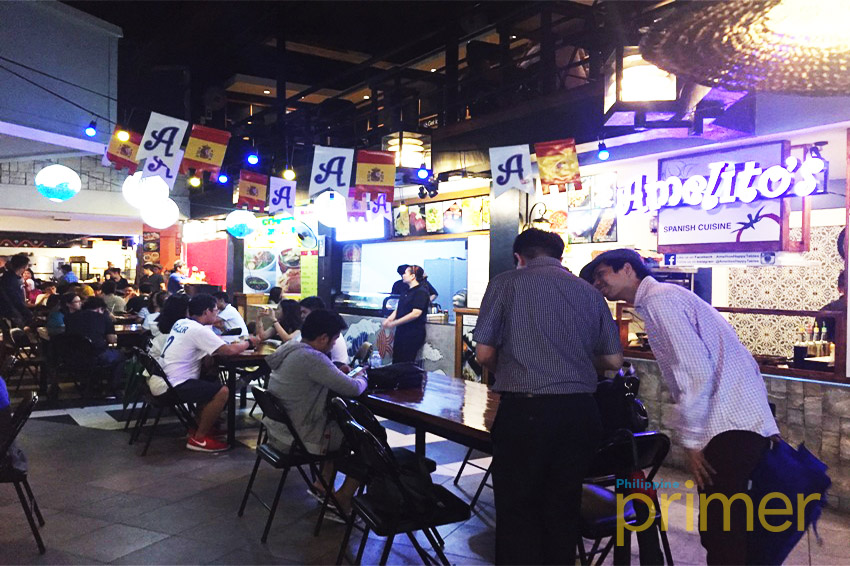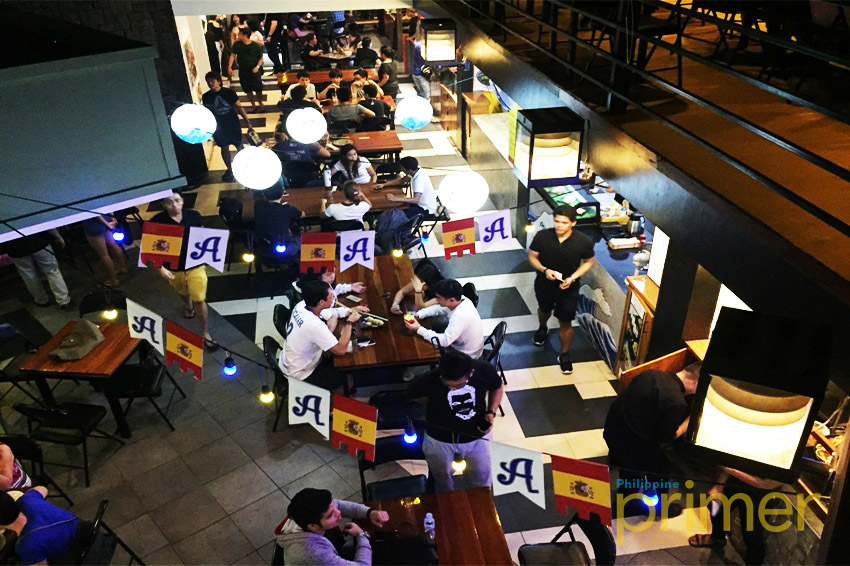 INTERIORS. Well-lit, spacious, and great for food-hopping.
This 2-floor hub has an open ventilation area which can seat up to 80 people. Each of the stall in here serves quality and affordable dishes, making it a perfect place for hangouts and food adventures. Pizza? Sushi? Salad? Happy Tables offer more than just that: check out these stalls namely Amelito's Spanish cuisine, Katsuro, ton nik & pao, The Creamistry, Seven Yurts, Cartel's Cali-Mex grill, Happy Seoul, Wings Central, Chicago's Best Burger, Pizza Stop, Five: Fortyfive All Day Breakfast, G. Ongpauco's Krispy Pata by Barrio Fiesta, Fab Sizzlers, The Life Lounge, Hong Kong Foodie Street Food, Moe & Bel's Wholesale Bakeshop, and Blue Sparks.
Here are a few of our favorite foods at Happy Tables!
| | |
| --- | --- |
| MOE AND BEL'S BUTTERCREAM BREAD (P110). For your pastry cravings | HAPPY SEOUL'S BIBIMBAP (P170). Korean food adventure, you say? |
| FIVE: FORTY FIVE. One of the stalls you can find inside Happy Tables. | CHICAGO'S BEST BURGER. Filled with all sorts of veggies and meat you want your burger with. |
| CARTEL'S BBQ CHICKEN TORTILLA PIZZA (P250). What's a food trip without pizza? This is definitely one for the books. | ONGPAUCO'S KRISPY PATA (P480). Your favorite Barrio Fiesta pata is also here! |
Now, you've got plenty of reasons to visit the north! Check out Happy Tables for a great gustatory adventure!

Congressional Avenue Ext., Quezon City

8:00 am to 2:00 am (Monday to Sunday)

happytablescongressional@gmail.com