Jipan Cafe and Bakeshop in UPTC Serves the Best Monroe Bread
Jipan Cafe and Bakeshop is known for two things: delicious Japanese food (like their ramen) and their Monroe Bread—a special kind of loaf bread that they popularized since the bakery was established in 1992.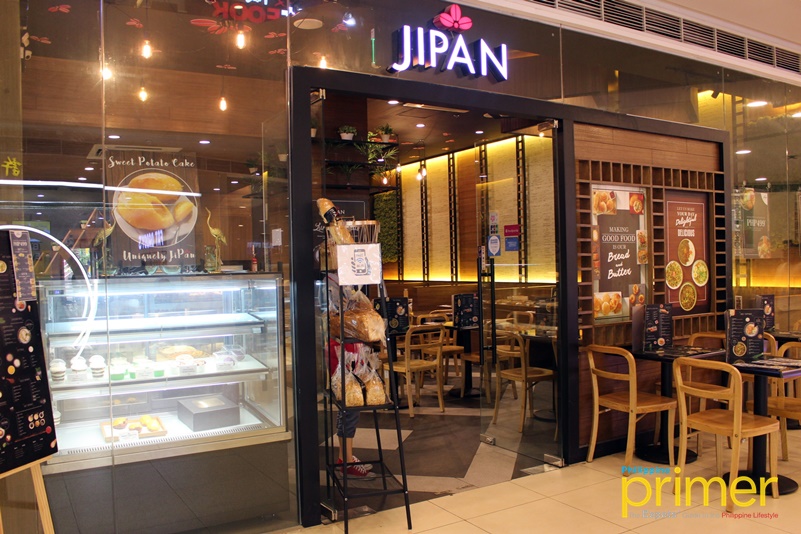 Hiroko Fujimura, a nutritionist and home cook, paved the way for Jipan as she formulated the recipe for the famous Monroe Bread. Fun fact: it's called "Monroe" bread because of its shape that resembles Manilyn Monroe's skirt.
What makes this seemingly simple loaf a blockbuster?
Crusty on the outside with a melt-in-the-mouth softness on the inside is how Monroe Bread (Php 324) can be described. This is achieved by folding the butter with dough over and over again.
At first glance, the price might seem a bit high for a loaf of bread. However, the secret to Jipan's delectable and top-quality Monroe Bread is that it's made with real butter.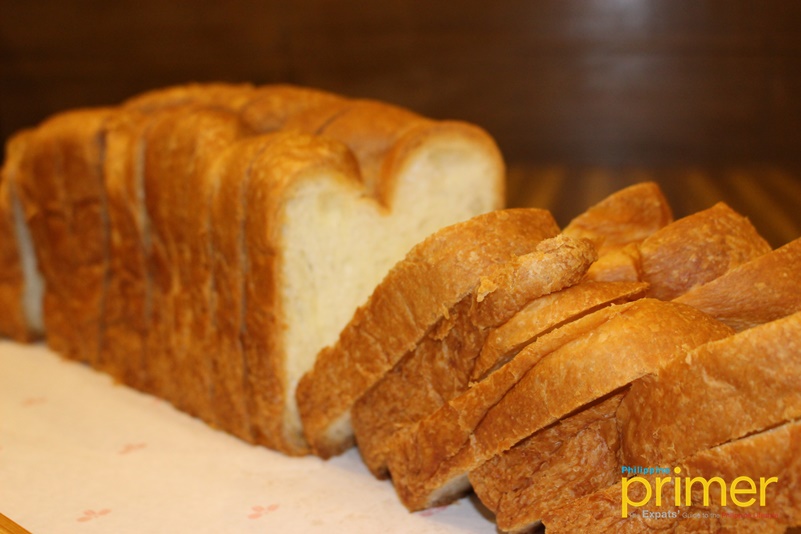 Monroe Bread (Php 324)
If you are a little tight on the budget, you can still avail of the Mini Monroe (Php 135) to try this masterpiece.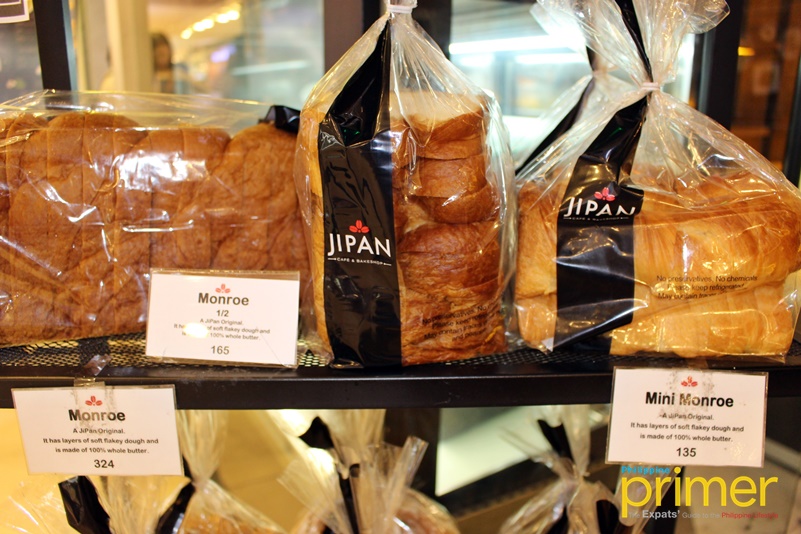 The mini-croissants are also among the best-sellers. It comes in four flavors, namely chocolate (Php 18.50), matcha (Php 21.50), hazelnut (Php 23.50), and maple (Php 14.50).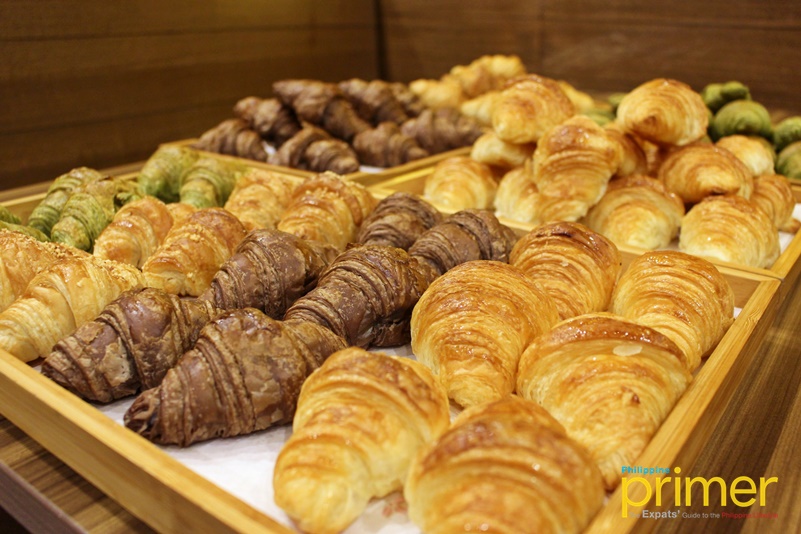 Mini Chocolate (Php 18.50), Matcha (Php 21.50), Hazelnut (Php 23.50), and Maple (Php 14.50) croissants
The mini croissants are also made with 100% real butter, giving it a light and feathery texture that can be quite irresistible.
And now that the holiday season is coming, Jipan is coming out with their best-selling Christmas collection composed of Coffee Kahlua Streusel, Lacy Cookies, and Chocola Chocola. Each can costs up to Php 350 and are strictly made-to-order.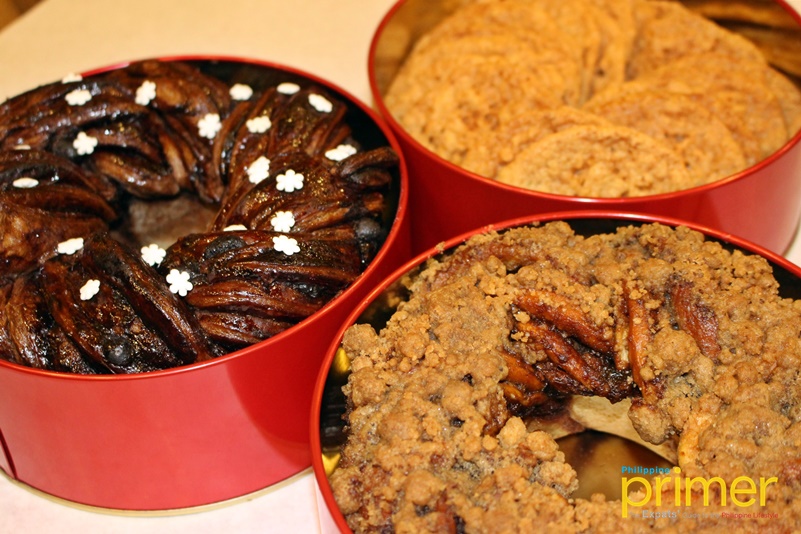 Coffee Kahlua Streusel, Lacy Cookies, and Chocola Chocola
Further, Jipan offers a customized basket composed of their best bread and pastries that you can give as gifts. Simply visit the branch near you to design your own basket.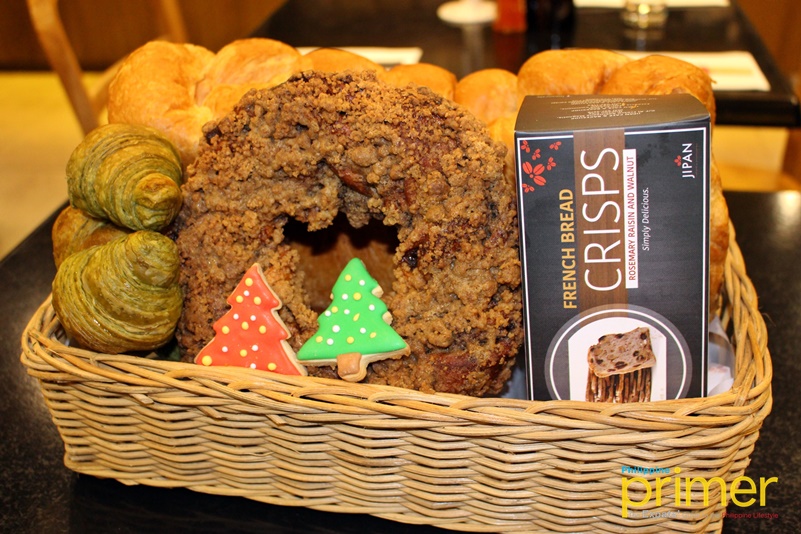 Using only natural ingredients, Jipan produces their bread with less machine and more hands. Their expert bakers also make sure to give a bit of heart to every dough they knead so it can transcend to their loyal customers.
How to get here
From Ayala, take a P2P bus to Katipunan from Glorietta 3. Alight at UP Town Center.
On the other hand, if you are coming from the Manila area, ride the LRT 2 going to Katipunan station.
Walk towards Katipunan and ride a jeep going to UP Town Center (jeeps with "Katipunan-Ikot" signages)

UP Town Center, Katipunan Ave, Diliman, Quezon City

11 a.m. to 9 p.m. (Mon to Thu); 10 a.m. to 10 p.m. (Fri to Sun)