Pay What You Can at The Recession Coffee
The Recession Coffee is booming with its pay-what-you-can concept.
Eastwood, Libis – Its name 'Recession' which means 'downturn' may sound negative and discouraging but the irony is, this first ever pay-what-you-can concept cafe in the Philippines fuses tongue-in-cheek humor with loads of empathy, generosity, and rich love for coffee! It believes that great coffee should be enjoyed by everyone, regardless of their level of purchasing power. A concept that has made many people smile as they sip their specialty coffee in delight without feeling guilty or worried about the price.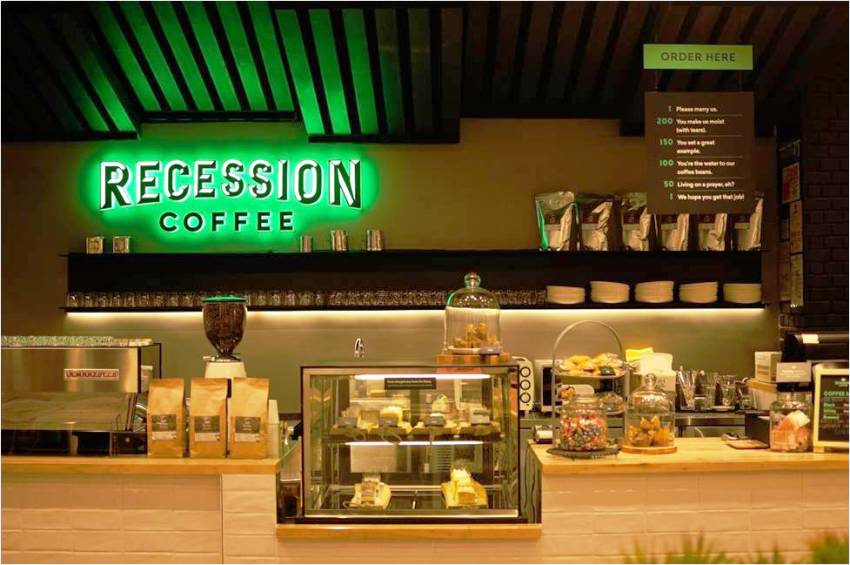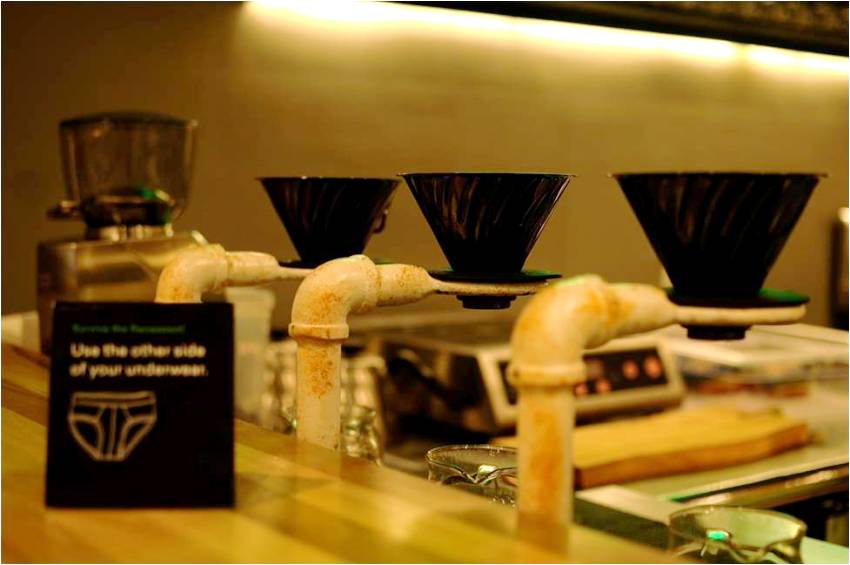 Store-ception and Design
The Recession Coffee shares space with the funky gadget accessories shop Digital Walker which makes for a good stop for tech and coffee lovers. With its unique concept, minimalist features, and humorous approach to its pricing options, The Recession Coffee does not lack in excellence and zing. It even offers fine selections of confectionery which makes each trip to this café worth your time (and every precious penny!)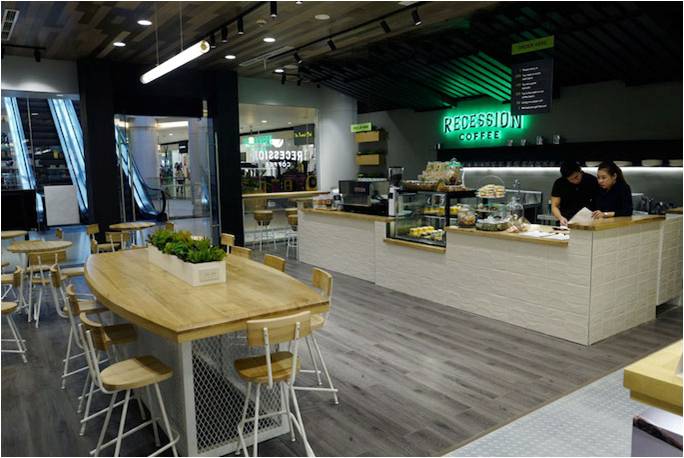 Photo grabbed from anagonzales.com

Coffee and Cakes
Though not uncommon in the west, this idea of pay-what-you-can is really new to the Philippine market. So, to help those who can't decide how much to pay for their coffee, they've put up an amusing guide to help you answer as they ask you 'How much would you pay for your coffee?' Like, willing to pay for more than 200 bucks? You get a 'Marry us!' Paying over 50 but less than a hundred for a cup? You get a witty 'Living on a prayer,eh?' But all are just for fun and your payment is accepted nonetheless so no worries! You can go ahead and unpretentiously make that payment choice.
'Love wins' cake, a colorful combination that makes the pastry the apple-of-the-eye on the list!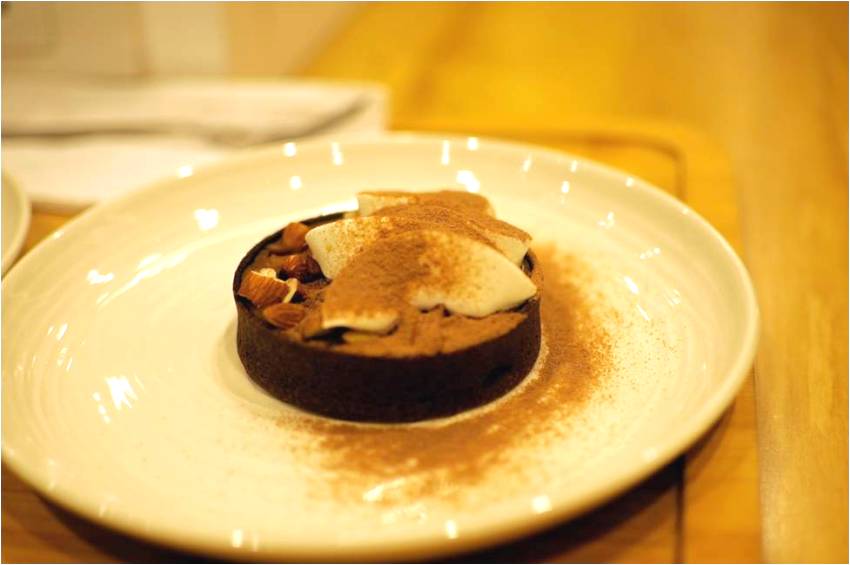 Banana Almond Tart (Gian Adato, the Marketing Head, suggested as a must-try for all chocolate lovers)
Of course coffee is best with pastries and The Recession Coffee's are all done by Chef Mikko Aspiras. Also, don't forget their own version of Lechones (Lechon + Scones).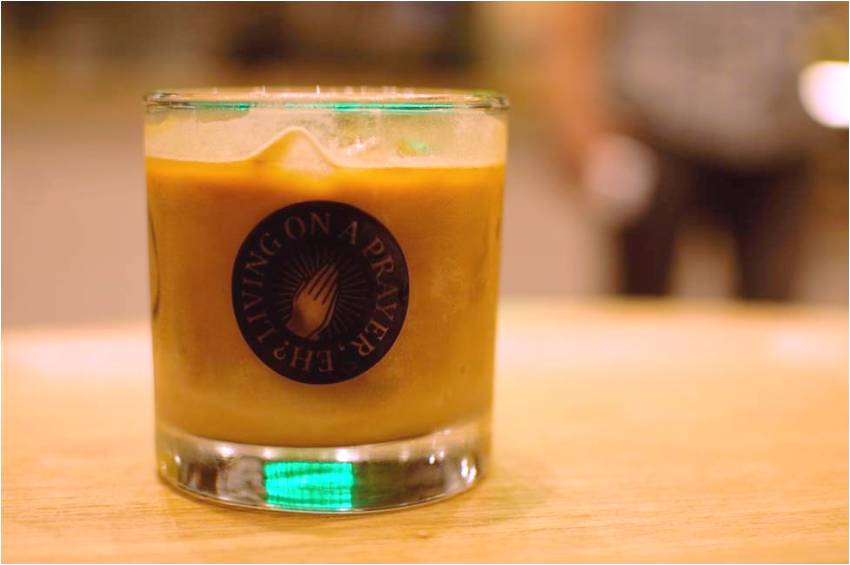 'Living on a prayer, eh?' A fun sticker from the menu proper.
Powered by EDSA Beverage Design Group, The Recession Coffee offers Dark Matter Theory—Signature Espresso Blend and a lot of choices. Quality coffee at your most affordable price choice!
The Recession Coffee by Digital Worker is owned by Mr. Charles Pao. Visit them at 3rd Flr, Eastwood Mall, Libis Quezon City.
–
Article and photos by Jean Piedad
Edited by Ingrid Soriano
3rd Flr, Eastwood Mall, Libis Quezon City
(02) 584 3745