Hearty Bread in Quezon City Offers Freshly Baked Gluten-Free Loaves
Throughout the years, healthcare has become more expensive and less accessible to many, especially to those who are not financially adept. Seeing the need for preserving health in an affordable and accessible way, Hearty Bread in Quezon City made a way to easily promote a healthy diet not only to patients but also to people on a strict diet.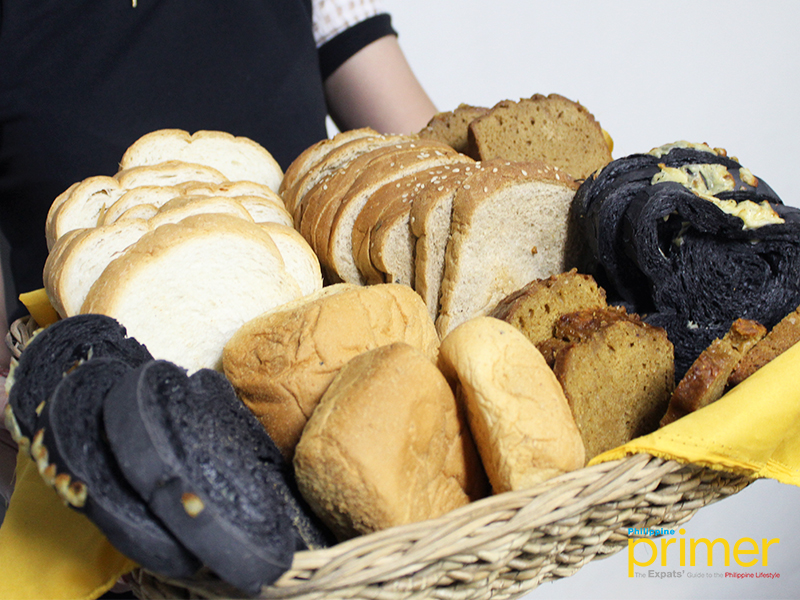 Established in 2018, they started as a bread supplier for several hospitals formulating bread that cater mainly to in-patients who suffer from diabetes, renal failure, fatty liver, and cancer. 
Now, Hearty Bread offers gluten-free, sugar-free, butter-based, and wallet-friendly products such as almond loaf, probiotic loaf, fruit loaf, and other specialties.
Among their bread selection is Almond Loaves, a line of low-carb and sugar-free bread made from pure raw almonds. These loaves do not have any preservatives and are free from margarine.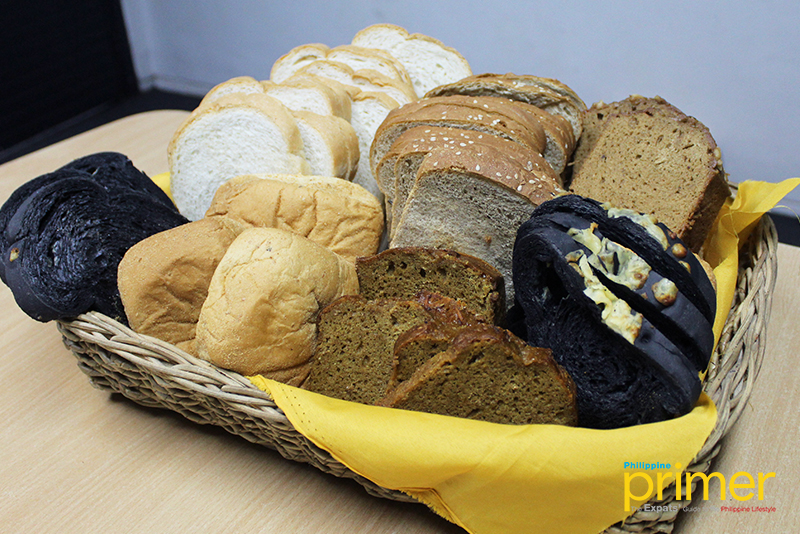 Included in this variant is the Charcoal Cheesy Almond Loaf (Php 250). At first sight, its black color may seem off-putting due to the activated charcoal ingredient but this soft and airy bread is actually a healthy and cheesy delight.
Those who are observing a ketogenic diet will definitely love their Ezekiel Almond Loaf (Php 180). It is a great alternative to wholewheat bread with one slice of this delicate bread containing 100 calories with 1 gram of carbohydrates, 14 grams of protein, and 14 grams of fat.
Hearty Bread also bakes Sourdough Loaves made from gluten-free flour and fortified with Lactobacillus protectus or probiotics that promote optimum digestion. You'll be delighted to know that they have more than five varieties in this line!
Sourdough loaf
Their Moringa Sourdough Pandesal (Php 40) is unlike your usual breakfast pandesal. It is infused with Moringa leaves, a healthy antioxidant that provides high levels of essential nutrients such as vitamins, minerals, and protein.
Continue on your healthy diet with Hearty Bread's high-carb Multigrain Sourdough Loaf (Php 115). It has an earthy blend of seeds such as flaxseed, quinoa seeds, pumpkin seeds, and sesame seeds, which add texture to every bite.
If you are looking for lightly sweet treats, Hearty Bread also offers a variety of fruit loaves that are made from real fruits with no artificial flavorings like the Banana Sourdough Loaf (Php 200), Pumpkin Carrot Sourdough Loaf (Php 280), and Banoffee Walnut Sourdough Loaf (Php 280). 
Hearty Bread's products are FDA-approved and are available in Rustan's Supermarket outlets at Santolan Town Plaza, Shangri La Plaza Mall, Glorietta, Katipunan, and Paseo de Magallanes. You can also have it delivered through Grab, Loong, and Zomato deliveries.
How to get here
Hearty Bread's bakery is located in New Manila, Quezon City. The nearest landmark is Magdalena Rolling Hills Park, which is about 6 minutes walk away from the bakery.
By car: From EDSA, drive along Boni Avenue bound to Blumentritt in San Juan. Continue at Aurora Boulevard going to Forest Hill Street.
---
Written by Deneca Ordinanza

33 Forest Hill, New Manila, Quezon City, 1100 Metro Manila

0917-110-4225 / 0926-095-5374 / 0933-822-6527