Giovanni's Bar & Ristorante in Cubao: Homemade Italian food and more
At Giovanni's you are to experience authentic homemade Italian cuisine at its finest.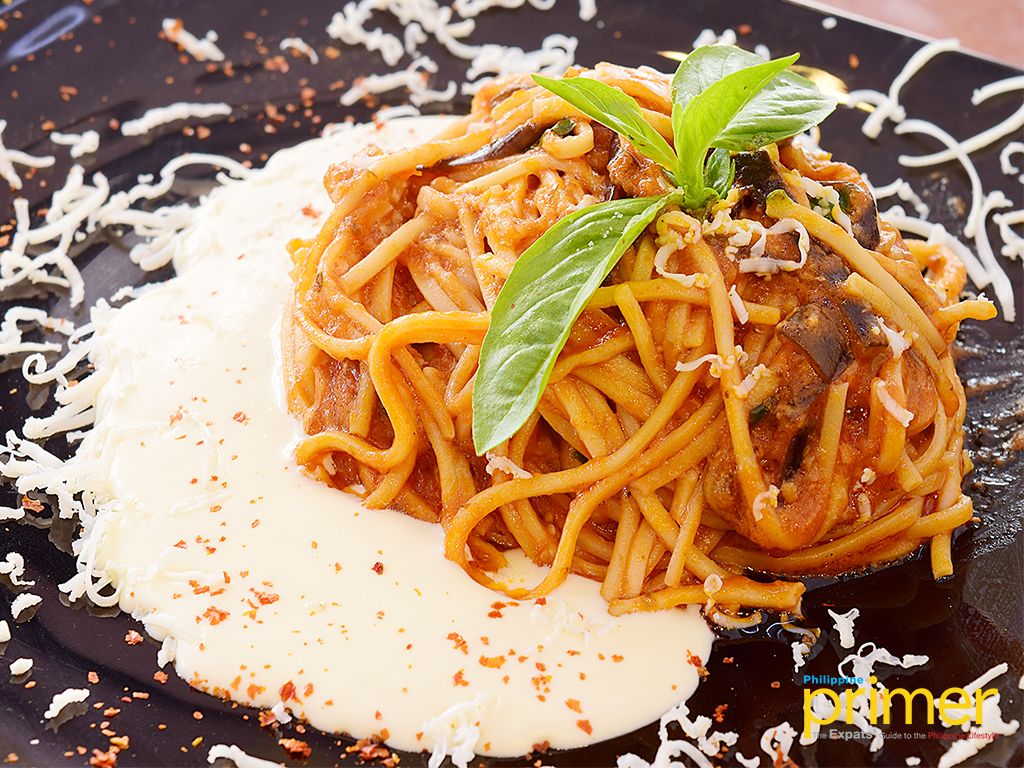 Spaghetti Malanzane (Php 320) made with homemade pasta and tomato sauce and eggplant
Despite the many food spots you'll find in Quezon City, a particular restaurant easily stands out when it comes to authentic and homemade Italian dishes: Giovanni's Bar and Ristorante, an Italian restaurant, serves the best of Italy's culinary gems on their menu.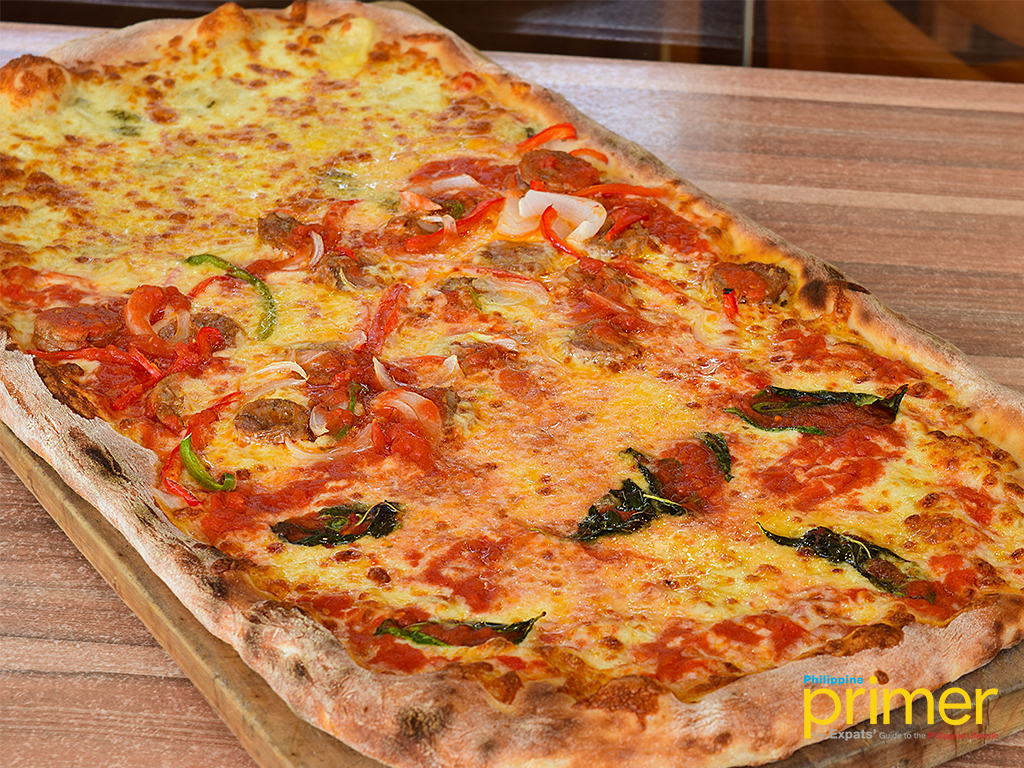 1/2 Meter Pizza with 3 toppings (Php 600)
With owner Signore Giovanni heading the kitchen himself, you'll be delighted to know that what they offer here are really fresh. What their loyal customers always come back for is their wood-fired brick oven pizzas, which gives the smoky flavor and fluffy crust which pizzas should have. Mr. Giovanni makes the dough of the pizza himself to ensure that they are fresh and homemade (baked in their Ishigama, a brick oven). One of the must-tries is the ½ meter pizza, an oblong-shaped pizza instead of the usual circular one, which offers you up to three different toppings. It's reasonably priced at Php 600 and it's great for sharing.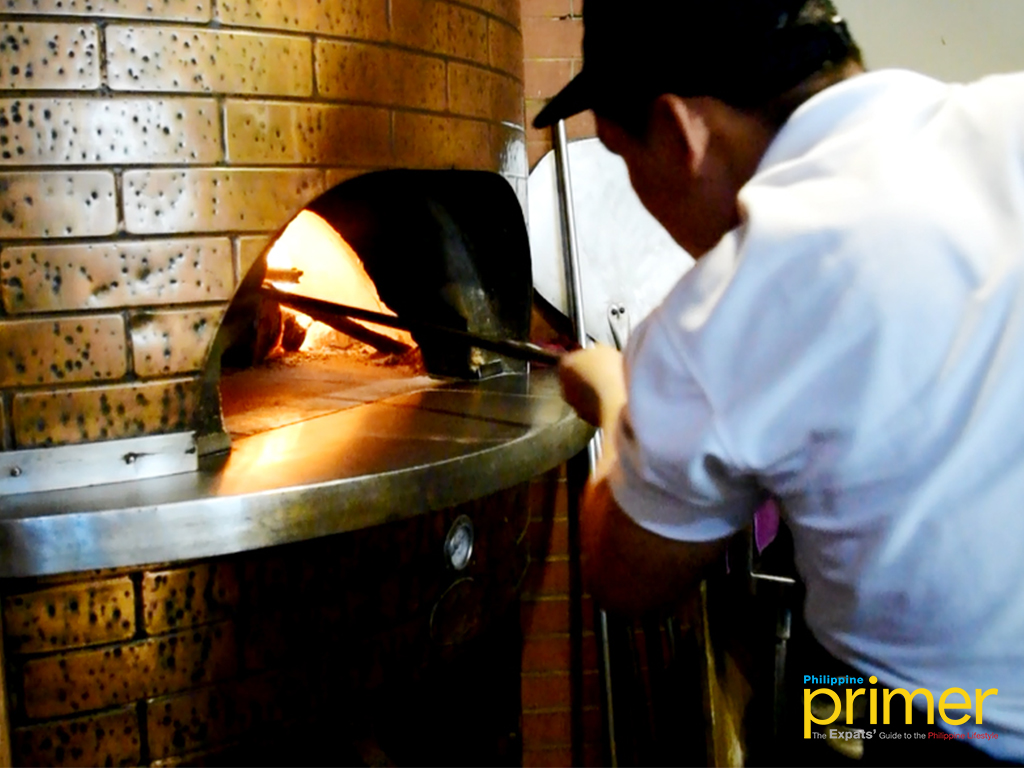 The Ishigama, a brick-oven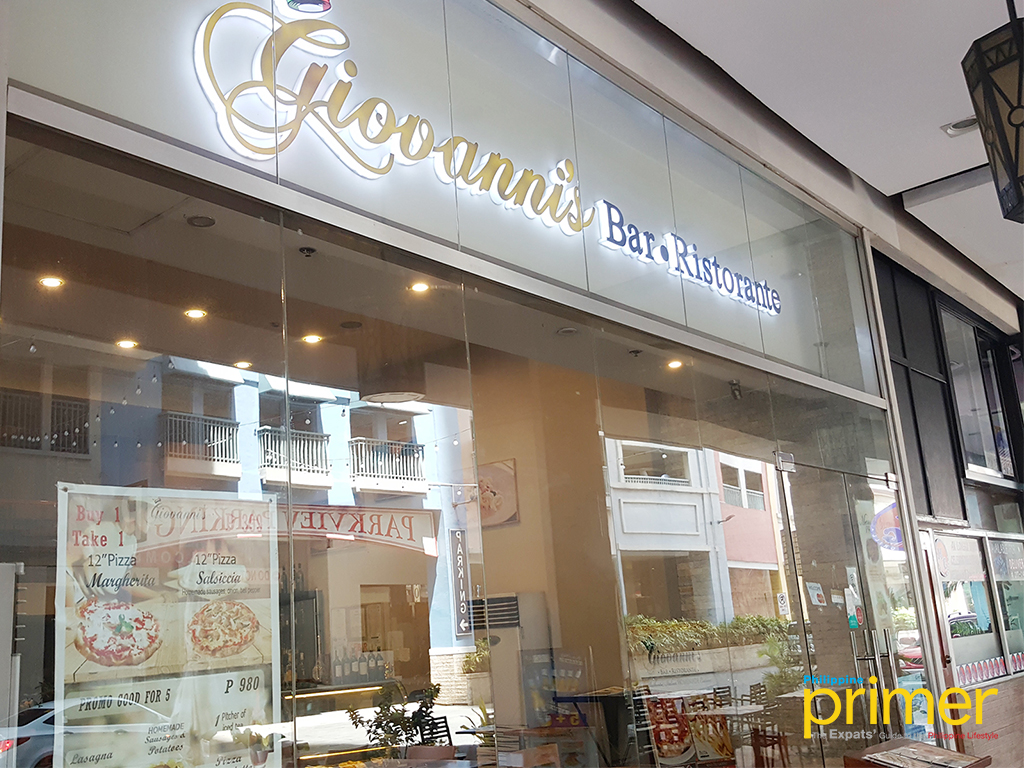 They use special ingredients for the toppings and condiments to make it the way Italians do. Aside from pasta, they also do their own pasta too. If you're a fan of seafood pasta, spaghetti with anchovies, or the classic carbonara, you would definitely find it here. Aside from the taste, Giovanni's has become a favorite for their group promos which are very affordable too.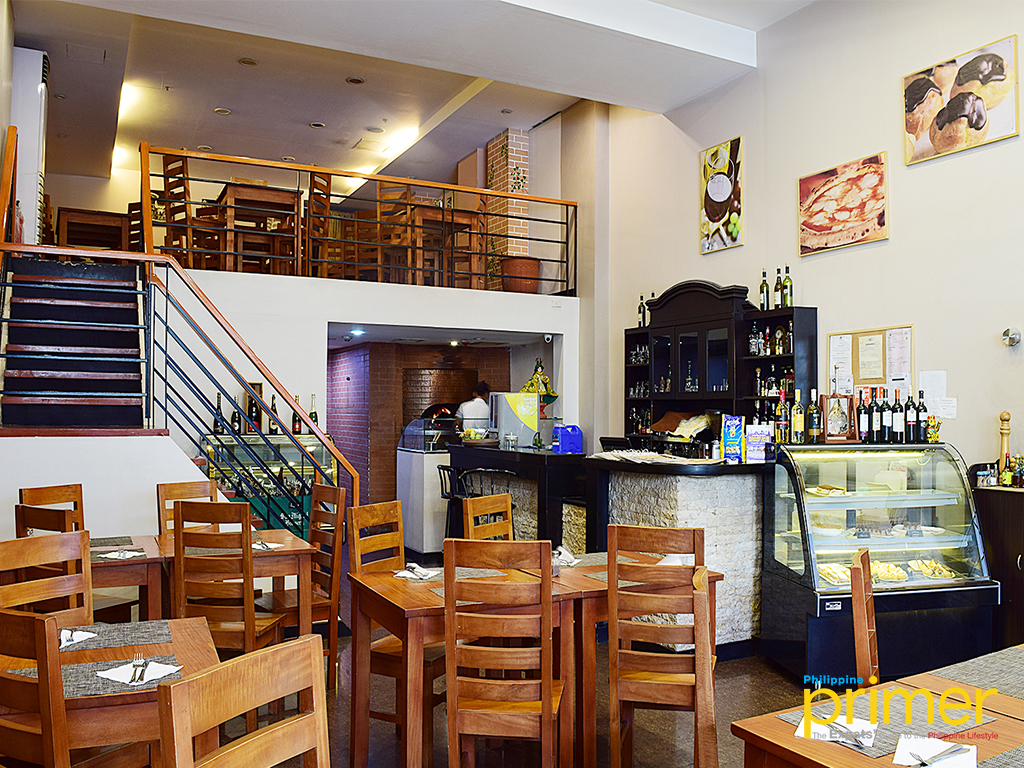 Inside Giovanni's
For beverages, they've got red and white wines, a coffee selection, and iced tea on their menu. Bring you family and friends over for a great Italian dining experience here at Giovanni's.

G/F Manhattan Parkway, Araneta Center, Gen. M. Malvar Ave., Quezon City

11 a.m. to 10:30 p.m. (Monday to Sunday)