Friuli Trattoria
If Maginhawa Street in Quezon City is something you've yet to be familiar with, it's important to figure out where the crowd goes. Granted that you want to discover restaurant gems of your own when you're just starting out, the vastness of the crowd is a good gauge of whether a restaurant has a good reputation or not.
Friuli Tratorria happens to be one of those places that's guaranteed to be packed on weekdays and especially weekends, and that's for good reason. The trattoria is a checkered-tablecloth casual restaurant that serves Italian food in big portions with non-exorbitant price tags, which may be why college students and yuppies frequent it so often.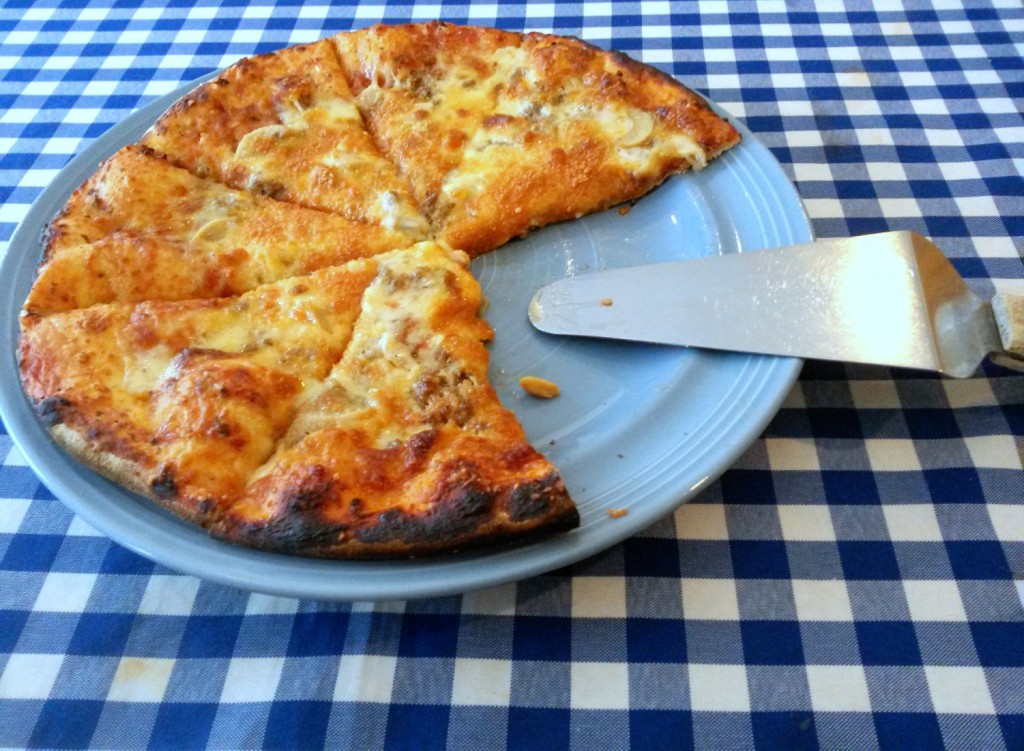 Spiced Romano

Naturally, the restaurant has the usual Italian pasta and pizza fare, and if you're coming in with a big group, ordering pizza would be a good choice. Friuli's Tre Fromaggi (P190) or Three Cheese is one of the bestsellers, and it comes with mozzarella, cheddar, and a hint of bleu cheese. There's also Pancetta (P215), which essentially is bacon pizza with slices of cucumber for a refreshing taste; Mushroom Pizza (P195) with four types of mushrooms; Spiced Romano Pizza (P245) with Romano cheese, spices, ground beef and mushrooms; and Napoletana, which is cheese pizza with anchovies on top. An order is good enough for three or four, which means there's more of the menu to try after.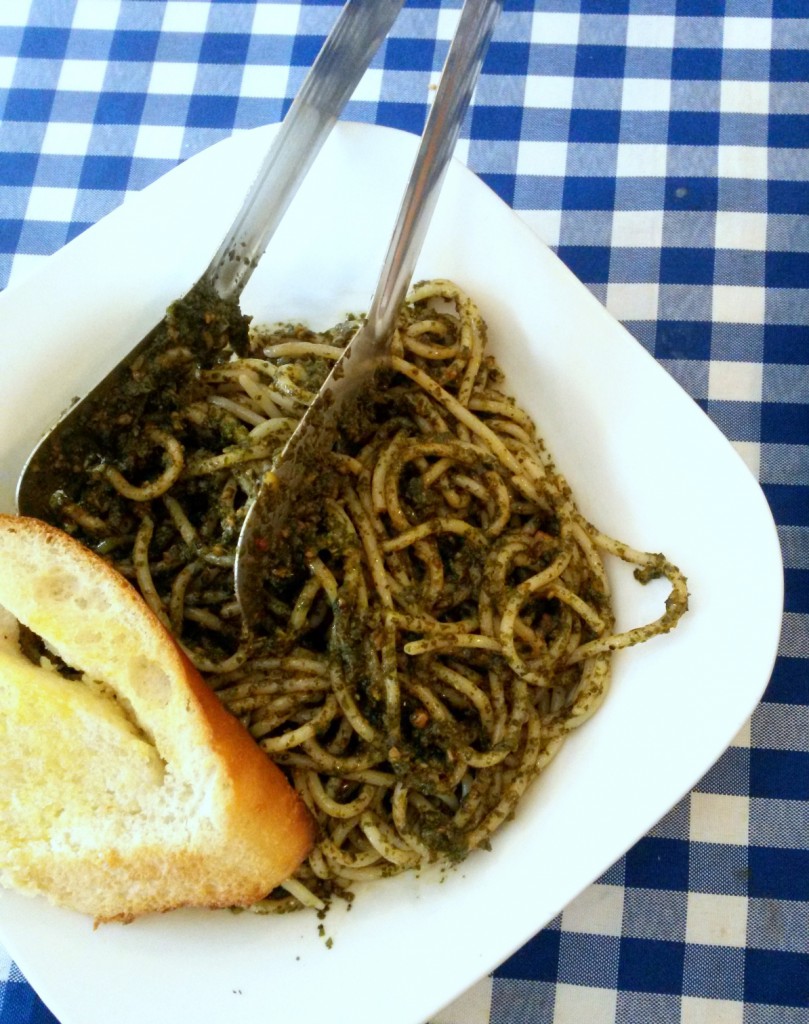 Pesto Pasta

Speaking of what to order after, Friuli's Pesto Pasta is worth mentioning. At P150, the serving is good enough for two, and if that isn't enough, you can also try their Mozzarella Sticks (P145) and Toasted Ravioli (P140). If you're staying over for coffee and dessert, Friuli's got cheesecakes and a variety of coffee drinks (affogato, latte, espresso, and cappuccino) that can keep you there until closing time.
—–
Photos and article by Marian Benetua


#79A Maginhawa St. UP Village, Quezon City

Monday to Sunday (11 AM to 1 AM)