Four Seasons Hotpot City: Where Dining Dreams Are Fulfilled
Four Seasons Hotpot City is another venture of the Vikings Group (the same company behind the successful Vikings Luxury Buffet and NIU by Vikings). The pioneering brand Four Seasons Hotpot City recently opened its 2nd branch in Manhattan Parkview in Araneta Center Cubao, Quezon City that features 60% menu from Vikings Luxury Buffet (which includes a pasta station, carving station and Japanese Station) and 40% menu from Four Seasons Hotpot City. Its maiden branch is located in the seaside area of Mall of Asia in Pasay City.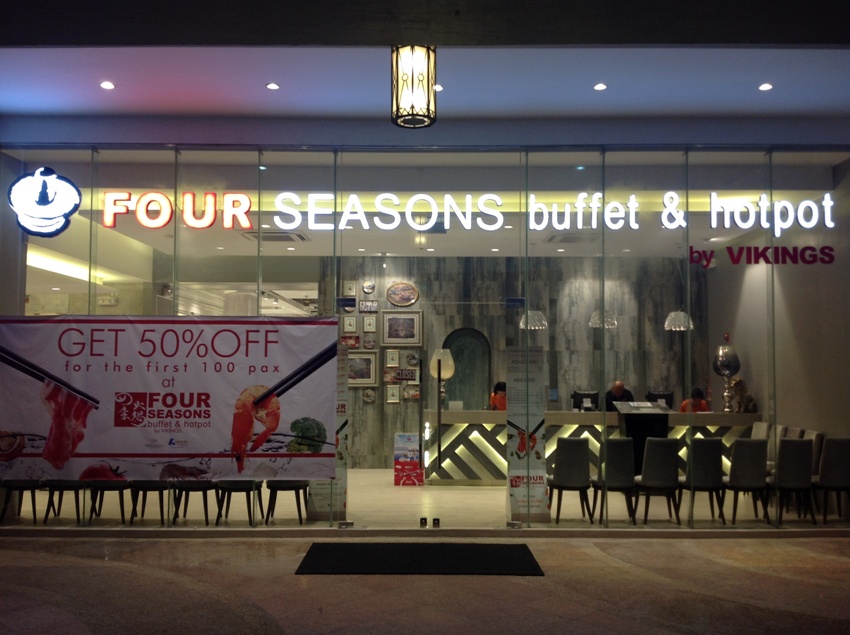 Four Seasons Buffet and Hotpot's design has a lavish and modern market concept that exudes sophistication and fineness. The understated color scheme with interesting pop of hues on its walls lends it a serene but stunning elegance. It also has well-appointed function rooms to accommodate big groups for exclusive and private dining as well as events for intimate occasions.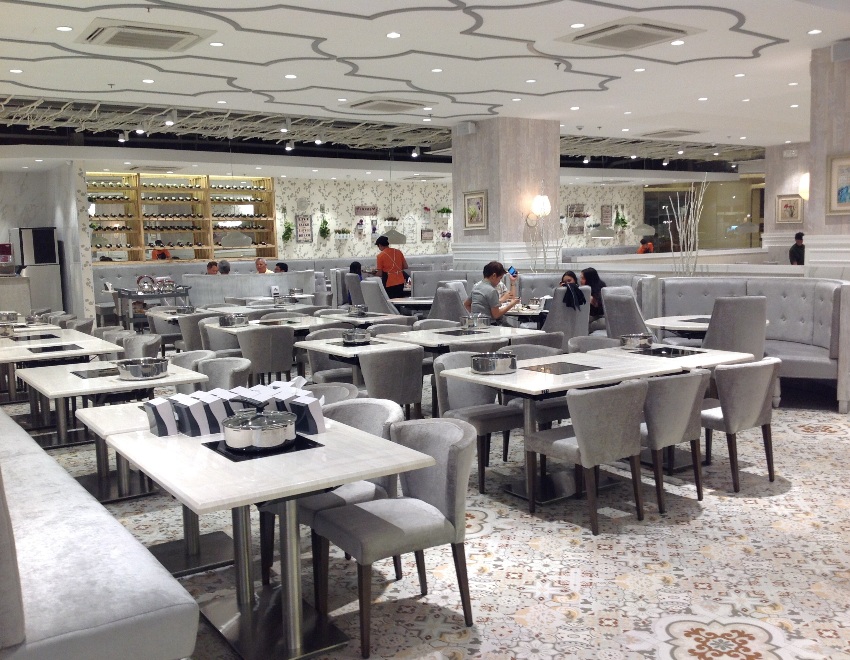 This hotpot buffet dining destination serves a plethora of delectable, first-rate dishes from starters to main dishes to desserts with over 300 fresh, healthy and quality ingredients whipped up for shabu-shabu dining at its finest.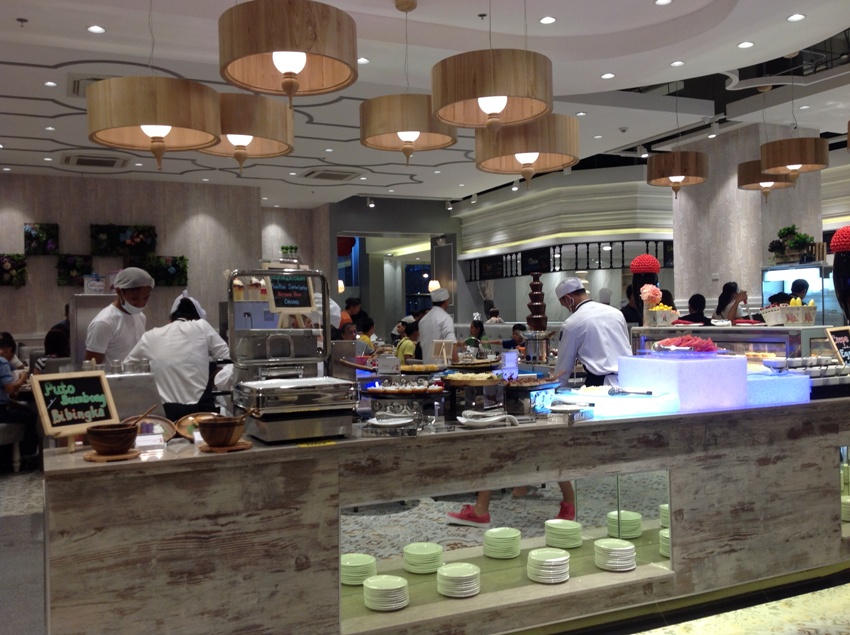 Kick-off your food adventure at the Appetizer and Salad Sections that have wide selections of breads, assorted greens and cold cuts.

For your meat cravings, the Carving Station is where you can find selections of a variety of savory meat dishes like Roasted Turkey, Leg of Lamb and Beef Chuckeye Roll as well as its signature award-winning recipe Binusog na Lechon (roasted pork).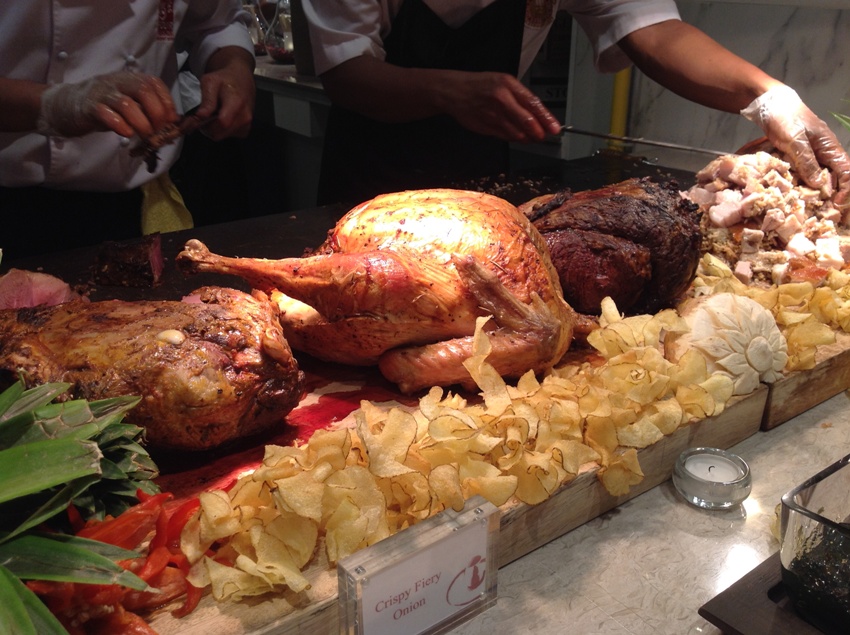 It is also a haven for pasta lovers with its Make Your Own Pasta Station where you can mix and match pasta choices like fettuccine, spaghetti and penne with flavorful toppings and pasta sauces served directly to your table.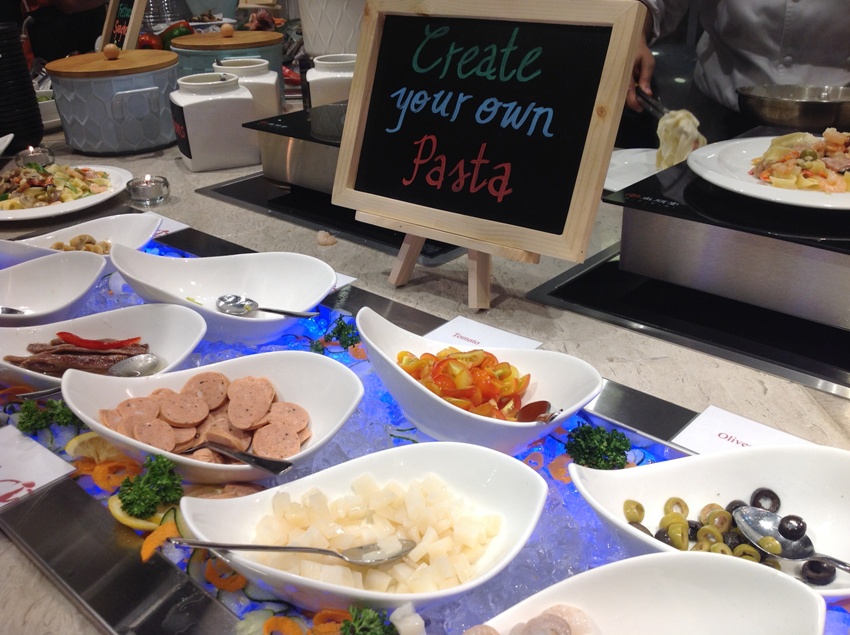 Its Grill Station is the perfect place for all things fresh and grilled – from meat varieties to seafood!

And for the authentic and ultimate Shabu-Shabu food escapade, the Hotpot Section will certainly bring you to an unparalleled Shabu-Shabu feasting experience with its wide-ranging selections of tender meat organs and sliced cuts, fresh seafoods, Chinese dimsum, assorted noodles, garden-fresh vegetables and variety of aromatic and tasty soup base for a completely satisfying soup dish just the way you like it.

It also offers classic Japanese fare such as Sushi and Sashimi sections as well as other traditional Japanese favorites.

Another first in this buffet restaurant is its signature creations of hotpot sauce recipes where you can create your own sides in the Four Seasons Sauce Mix Section.
Finally, to cap off your feast, indulge in its luxurious and luscious collection of desserts like cookies, cheesecakes, cakes, assorted ice cream and other yummy sweets choices in the Desserts Section. This saccharine spot also features all-time Filipino sweet delicacies like Puto Bumbong and Bibingka (local rice cakes) and Taho (sweetened soy bean curd) which are exclusively offered in its Cubao branch. The Beverage Section on the other hand, offers colorful, thirst-quenching cold and chilled beverages such as fruit juices, milk tea, shakes, coffee, tea, sodas and beers.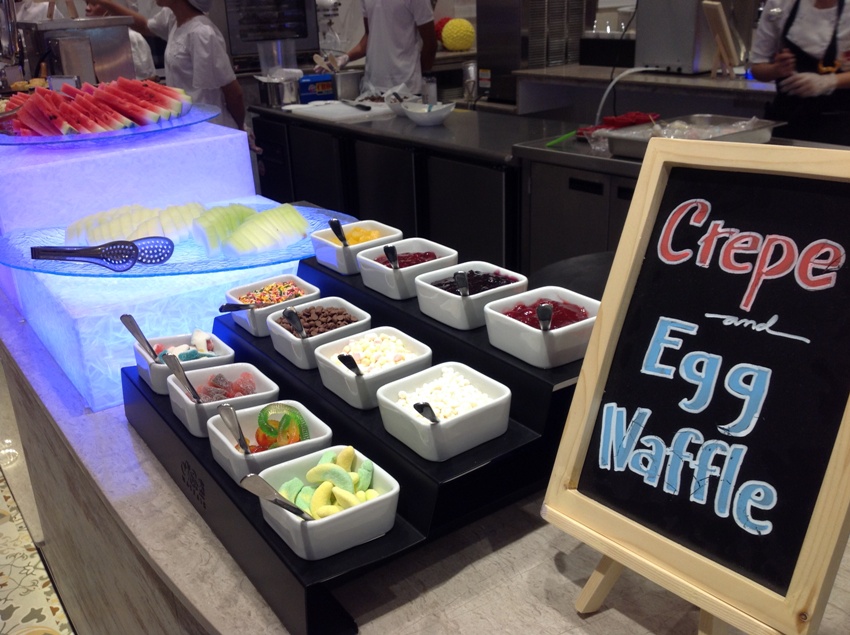 Four Seasons Buffet and Hotpot by Vikings is your fresh and healthy choice when it comes to fine buffet that fulfills your every dining wish. Visit a branch near you, now!
–
Rates:
Adult: P688 (Weekday Lunch)
           P888 (Weekday Dinner, Weekend & Holiday Lunch and Dinner)
Kids: FREE (Kids below 3ft or 3 years old)
Lunch: P188 Kids (3ft to 4ft or 3 years old to 7 years old)
           P388 Kids (4ft to 4ft 6" or 8 years old to 10 years old)
Dinner, Weekend/Holiday
P 288 Kids 1 (3ft to 4ft or 4 years old to 7 years old)
P 588 Kids 2 (4ft to 4 ft 6" or 8 years old to 10 years old) 
50% Discount Senior Citizen 75 years old and above
Prices are subject to 5% service charge
–
Article and photos by Adrian Pempena
Edited by Ingrid Soriano

Ground Floor Manhattan Parkview Gen. Roxas Avenue, Araneta Center, Quezon City

(02) 932 7777 / (02) 939 7777

(+63) 917 863 5888 / (+63) 998 988 5888

11:00am to 3:00pm (Lunch) and 5:30 to 10:00pm (Dinner) (Open Daily)