Conquering the North: Botejyu opens 5th branch at Vertis North
Japan's okonomiyaki pioneer and premier specialty restaurant chain Botejyu is slowly but surely conquering northern Metro Manila with another branch opening at Ayala Malls Vertis North last January 24. The restaurant continues to offer the best of traditional Japanese cuisine and their own unique dishes that adapt to the modern taste.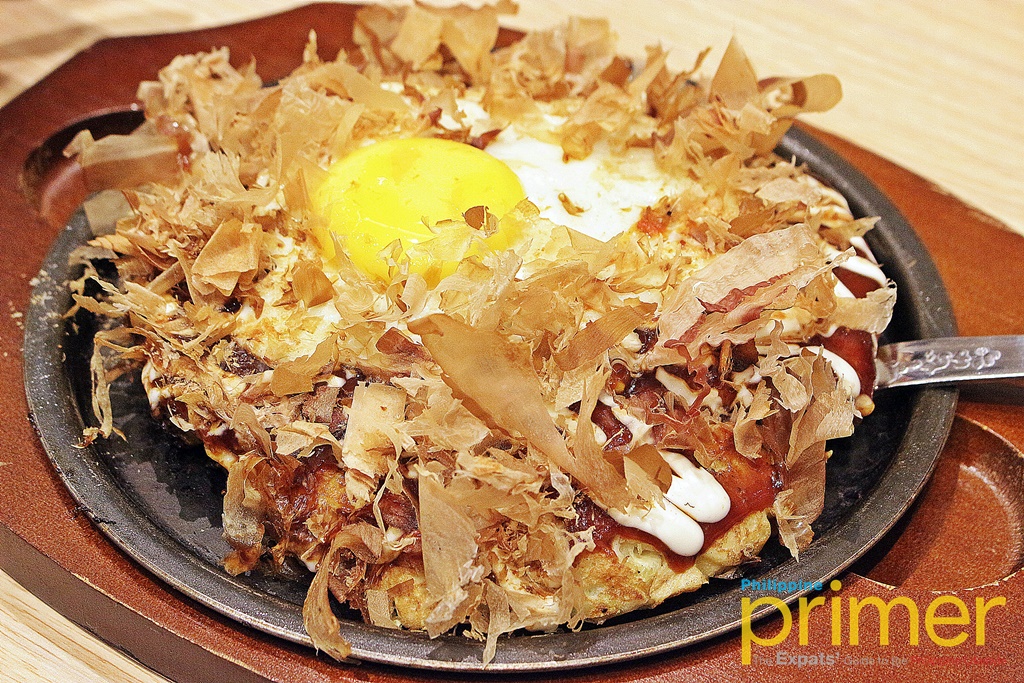 The world-renowned specialty Japanese restaurant was first established in Tamade, Osaka in 1946, a time when Japan was just beginning to pick itself up from the World War II. Botejyu is said to have pioneered the okonomiyaki experience in its home country and then eventually to the whole world. The restaurant has since widened its food offerings and expanded into different parts of Japan and other parts of Asia including Singapore, South Korea, Taiwan, Thailand, and now the Philippines. The branch of Botejyu at Ayala Malls is its fifth branch in the country.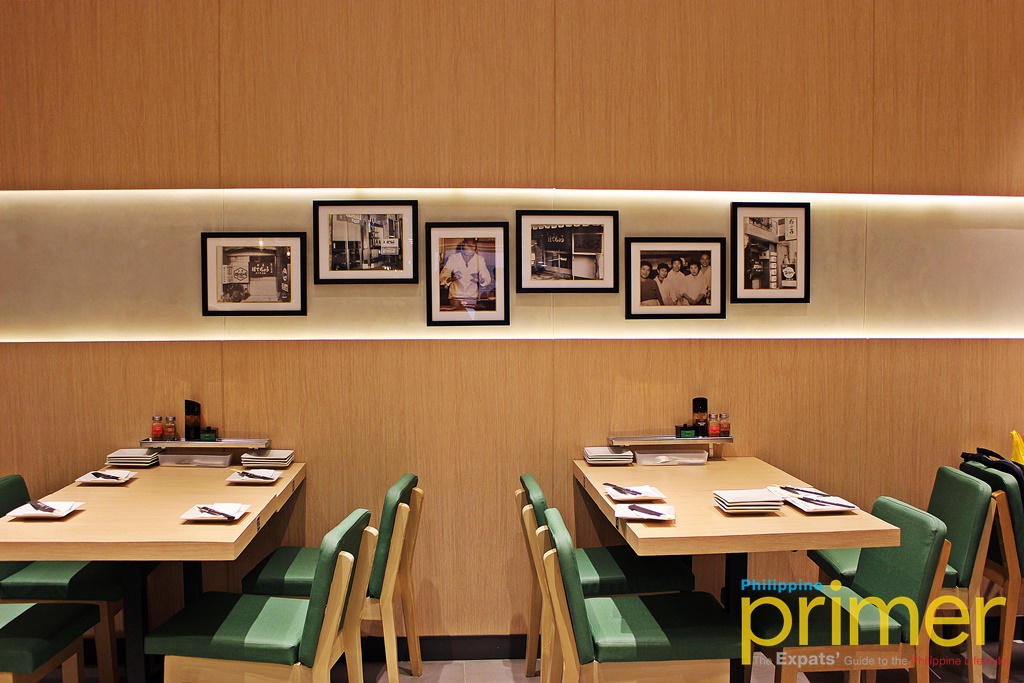 The menu of Botejyu is still extensive as ever, with a wide range of authentic Japanese food options on their sophisticated folder booklet that not only enumerates their delicious offerings but also serves as an overview of the restaurant's Japanese heritage.
If you are from the northern end of the metro and have never tried Botejyu or okonomiyaki, then it is highly recommended that you first ask for their Premium Moonlight Okonomiyaki, which will let you have a balance between indulgence and nourishment as the dish is made with generous amounts of fresh cabbage and other ingredients, along with beef, pork, shrimp, squid, and fried egg. It uses a combination of Botejyu's three legendary sauces and original noodles, "Teppan Yakisoba," which you won't find anywhere else.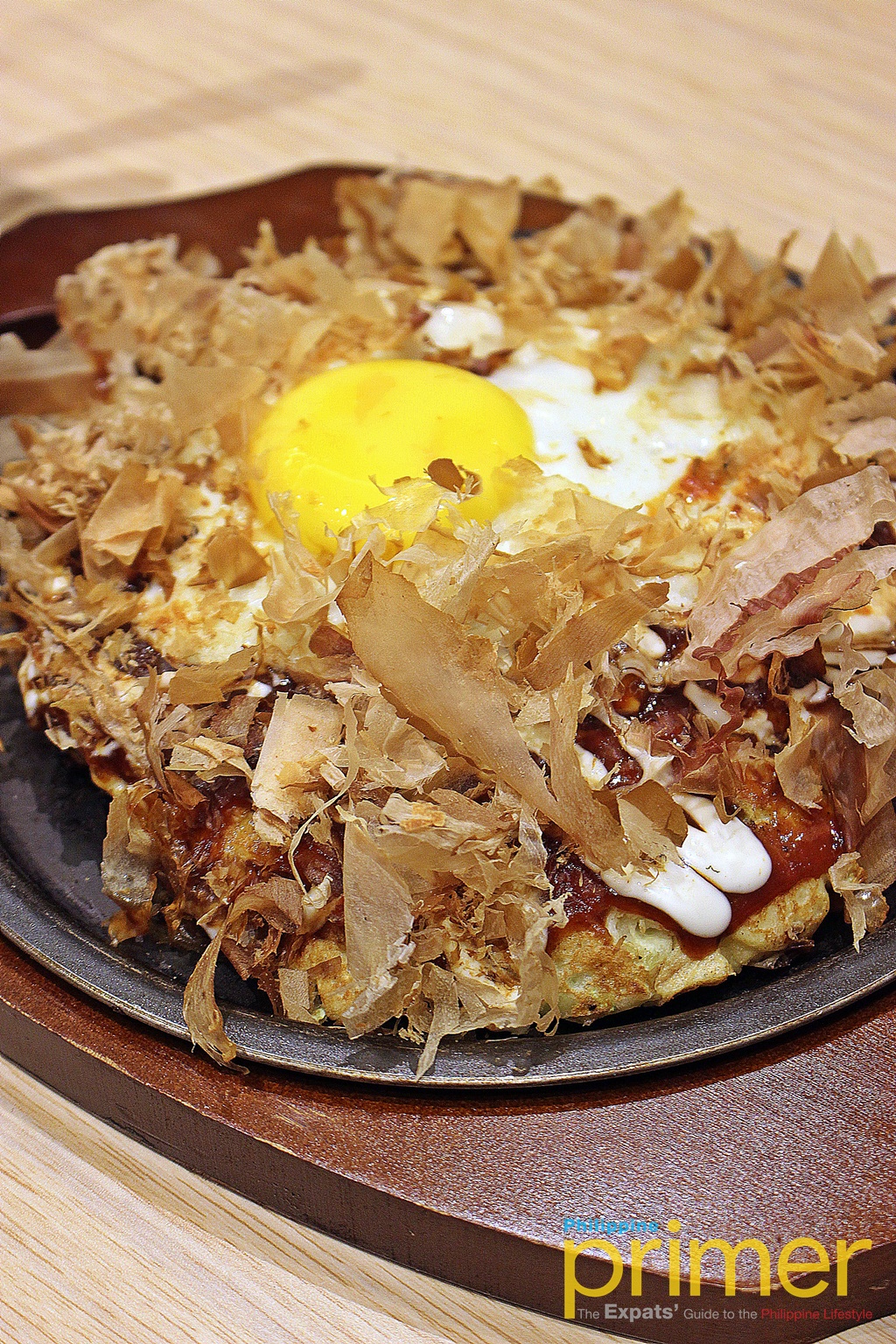 Premium Moonlight Okonomiyaki (Php 395)
For an experience of okonomiyaki with a modern taste, have a try of their Osaka Premium Okosoba, which makes use of thick yakisoba noodles together with their secret sweet and savory sauce, mild white mayonnaise and Japanese mustard. Compared with okonomiyaki, Botejyu's okosoba features the use of ripe tomato sauce and a preservative-free secret sauce made with fresh vegetables blended with 30 kinds of spices and thick tamari Worcester sauce.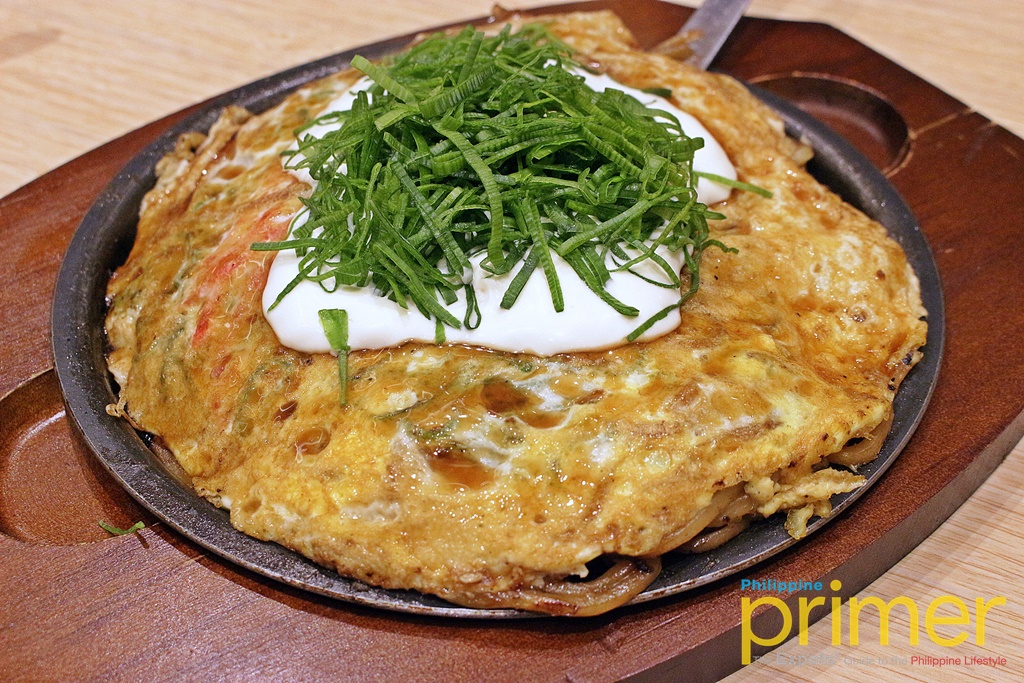 Osaka Premium Okosoba (Php 435)
If you're a big eater or just want to treat yourself to a big hearty rice bowl, we recommend their gourmet rice bowls which are inspired by Japan's regional cuisines. For instance, if you want something meaty and savory, try their Grilled Pork Rice Bowl, a local heritage dish of Hokkaido with 90 years of history. Another must-try is the Beef Sukiyaki Rice Set, a dish from Osaka made with flavorful and tender strips of beef and soft sukiyaki noodles finished off with Botejyu's special secret sauce.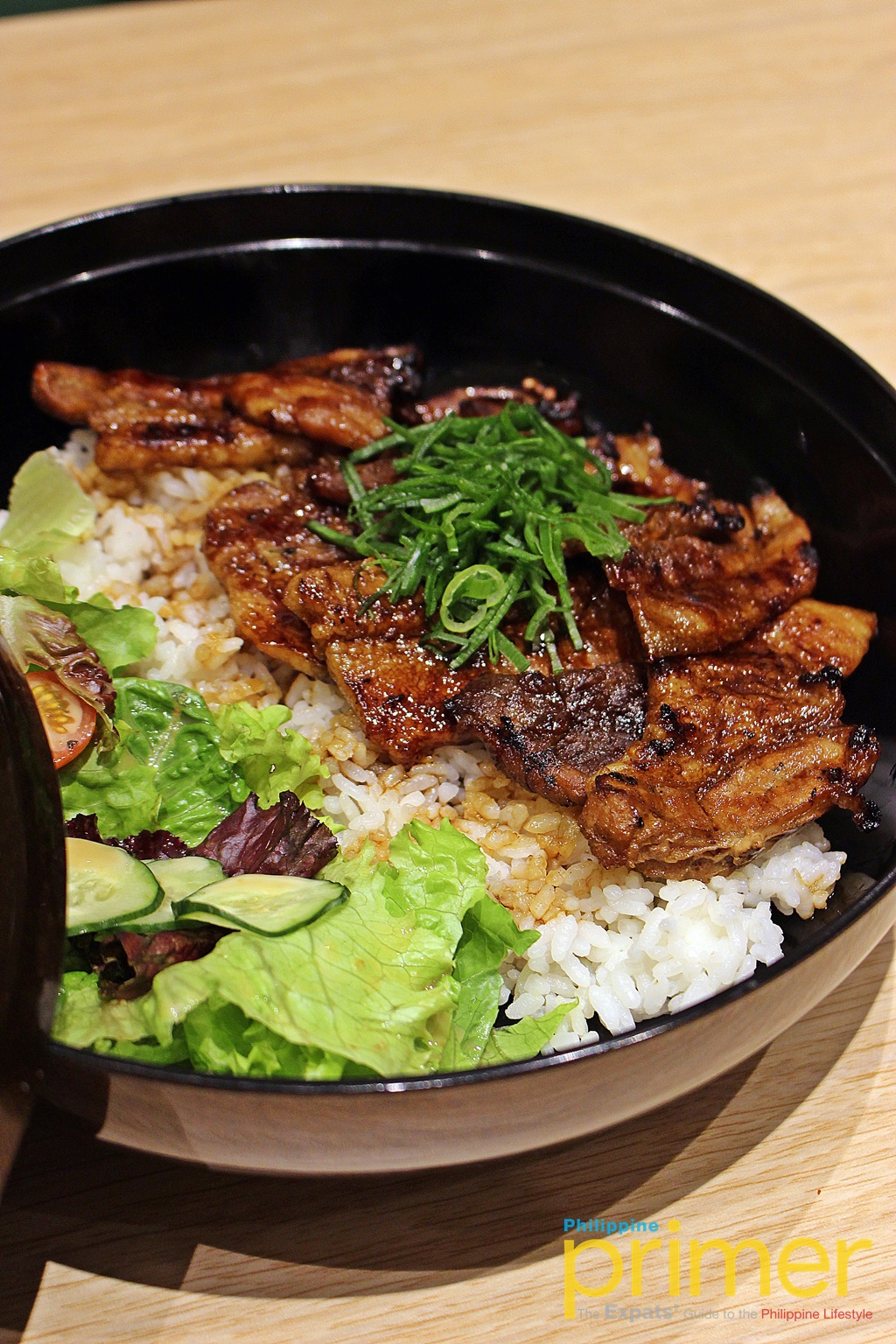 Grilled Pork Rice Bowl (Php 325)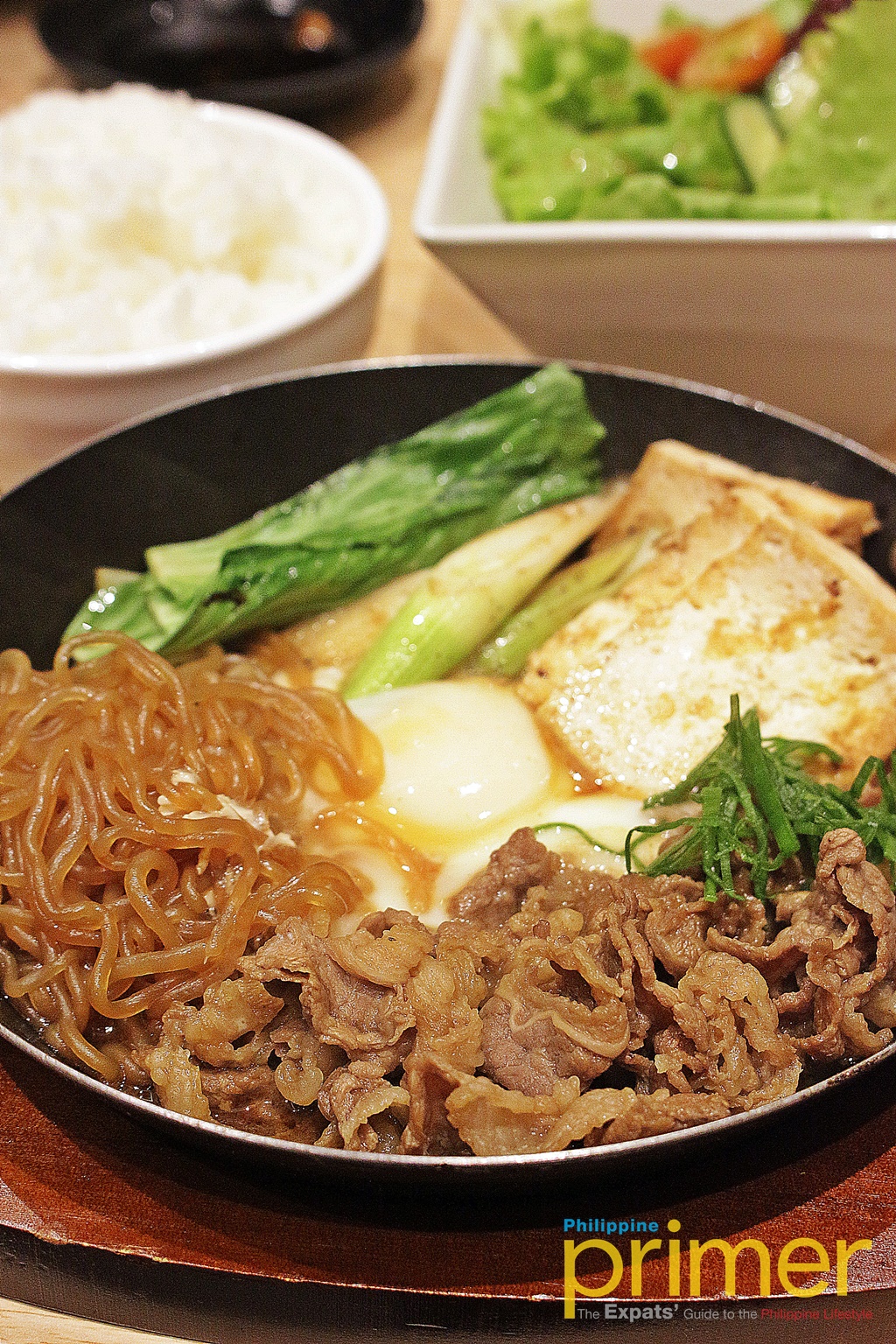 Beef Sukiyaki Rice Set (Php 395)
Other classic favorites that have already captured our hearts over here in the southern metro and, for sure, those in Japan as well, are the Mentaiko & Potato Mochiyaki and the Takoyaki All-Star, a platter of six types of takoyaki so you can enjoy different flavors and certainly won't bore out!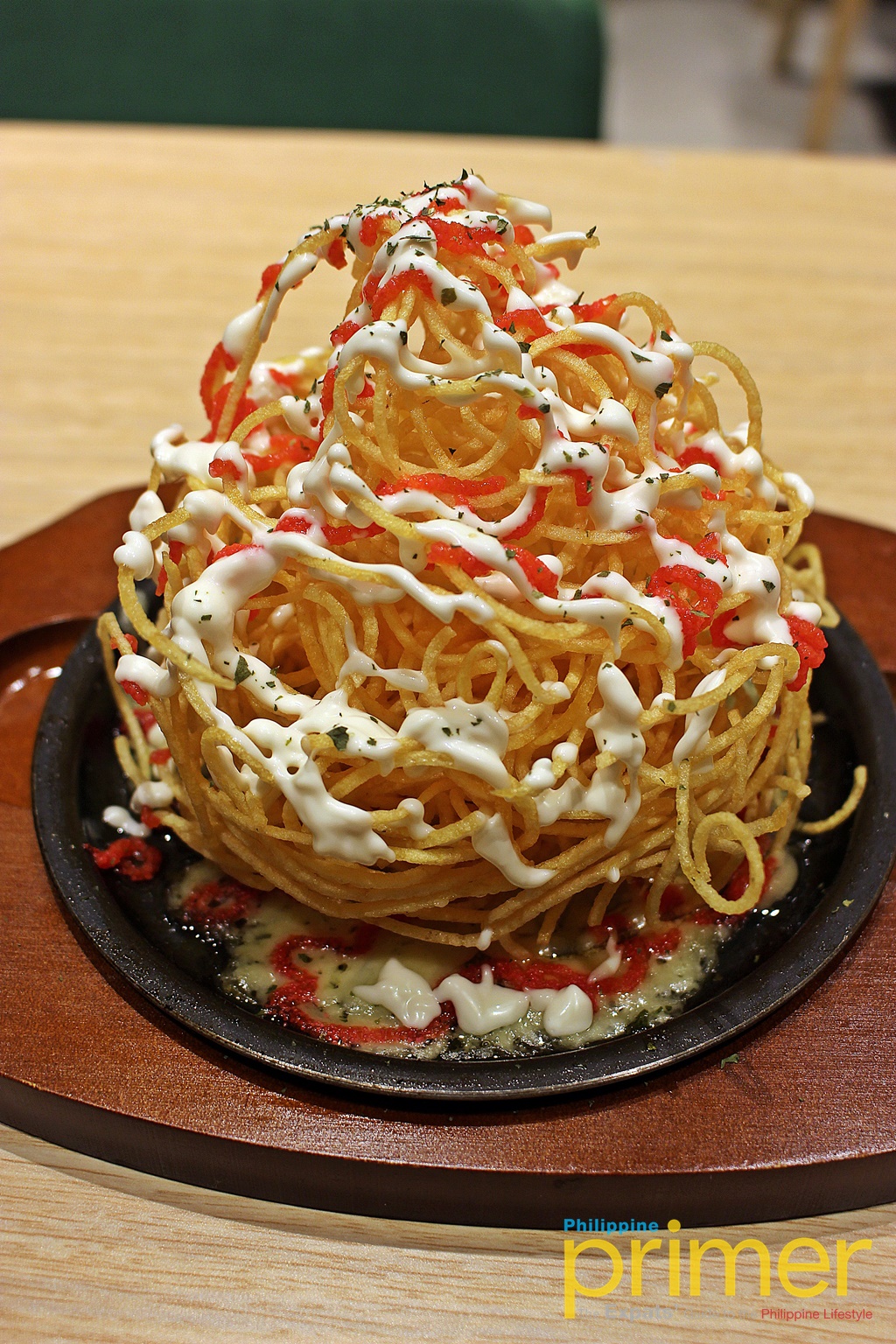 Mentaiko & Potato Mochiyaki (Php 270), made with mochi and crispy potato flavored with Hakata spicy cod roe and Gouda cheese.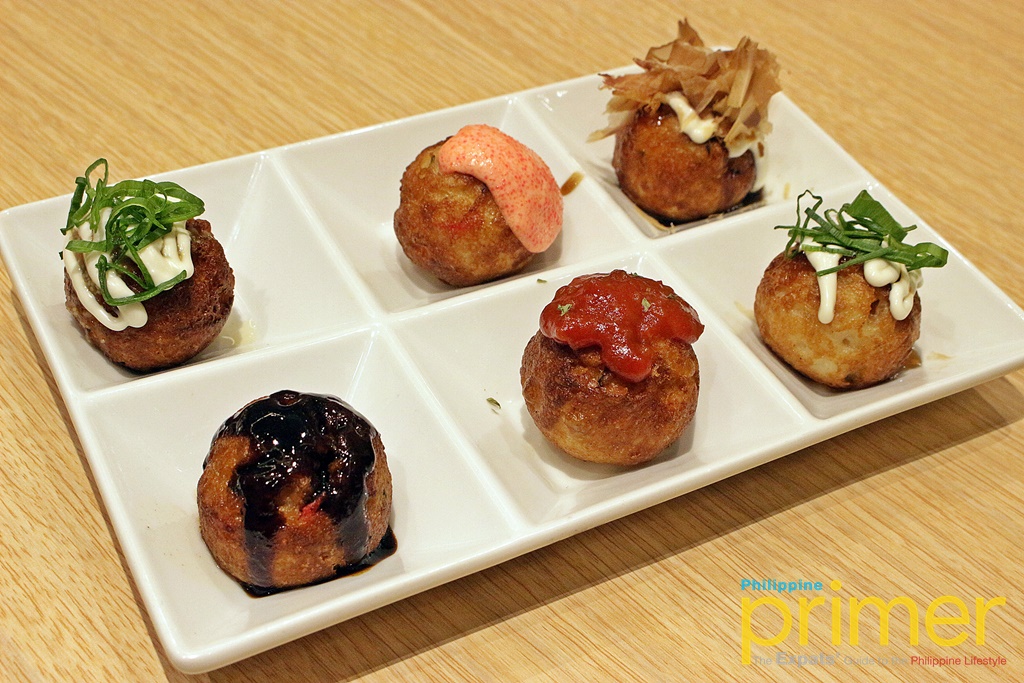 Takoyaki All-Star (Php 245)
In time for the new opening of their fifth branch, Botejyu has introduced more Osaka specialties on the menu like the Osaka Curry & Rice with Pork Cutlet (Php 395) and the Osaka Curry & Rice with Stewed Beef (Php 345). The traditional style of Osaka curry features a great amount of specially selected spices and fruits which contribute to the distinct umami of each curry dish. Spicy and sweet are usually the prominent flavors.
If you love a warm bowl of noodles, also check out Botejyu's latest offerings of Japanese specialty ramens that are also deeply rooted in each region that these specialties come from. Their Pork Paitan Curry Ramen with Char Siu uses a specially crafted curry soup using dashi that perfectly matches the pork broth. The Soy Sauce Ramen with Char Siu has a light and hearty soup and is generously topped with their homemade char siu.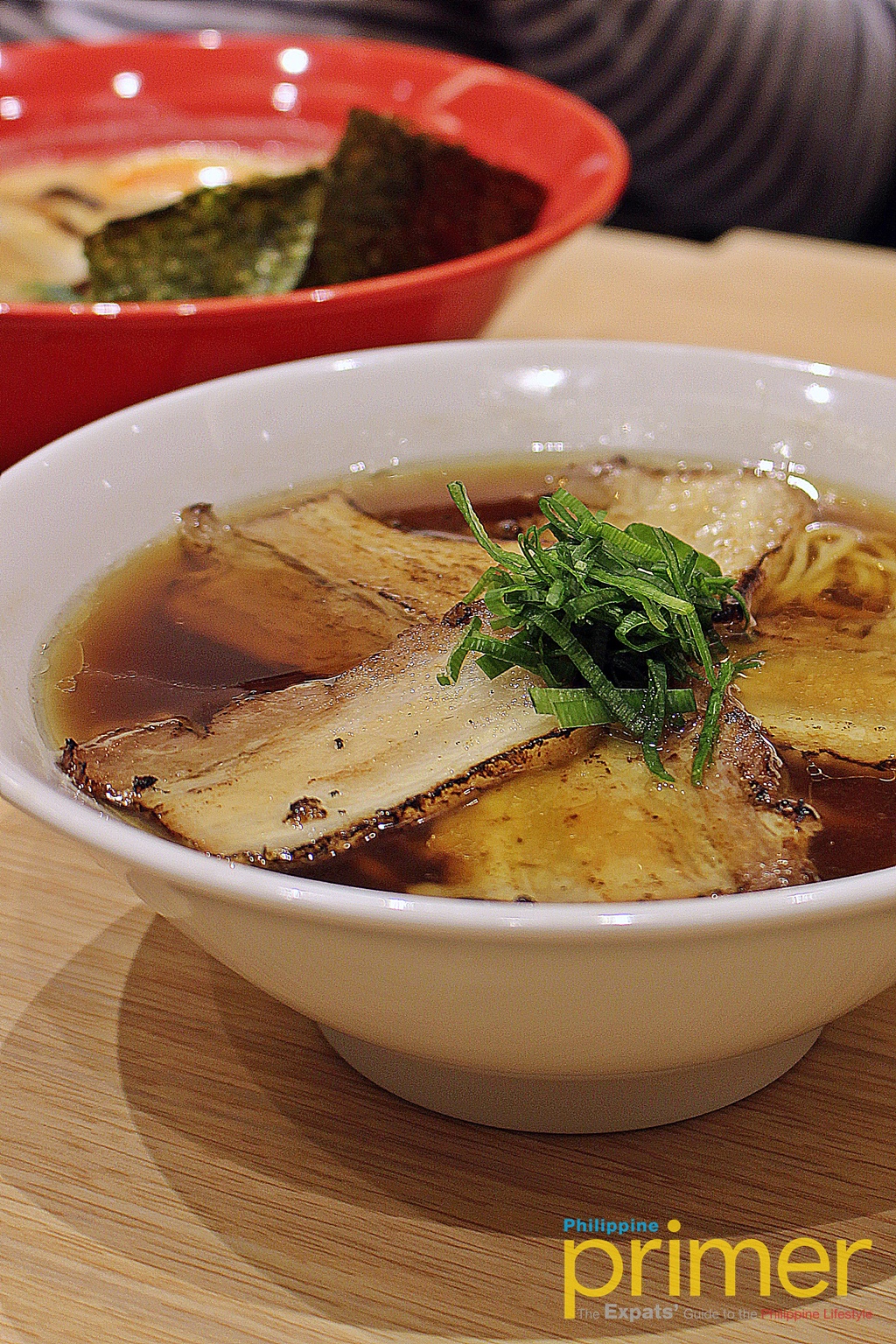 Soy Sauce Ramen with Char Siu (Php 395)
There are also more sushi rolls to try like Shrimp Tempura Sushi Roll (Php 295), Pork Cutlet Sushi Roll (Php 195) and Yakiniku Sushi Roll (Php 195).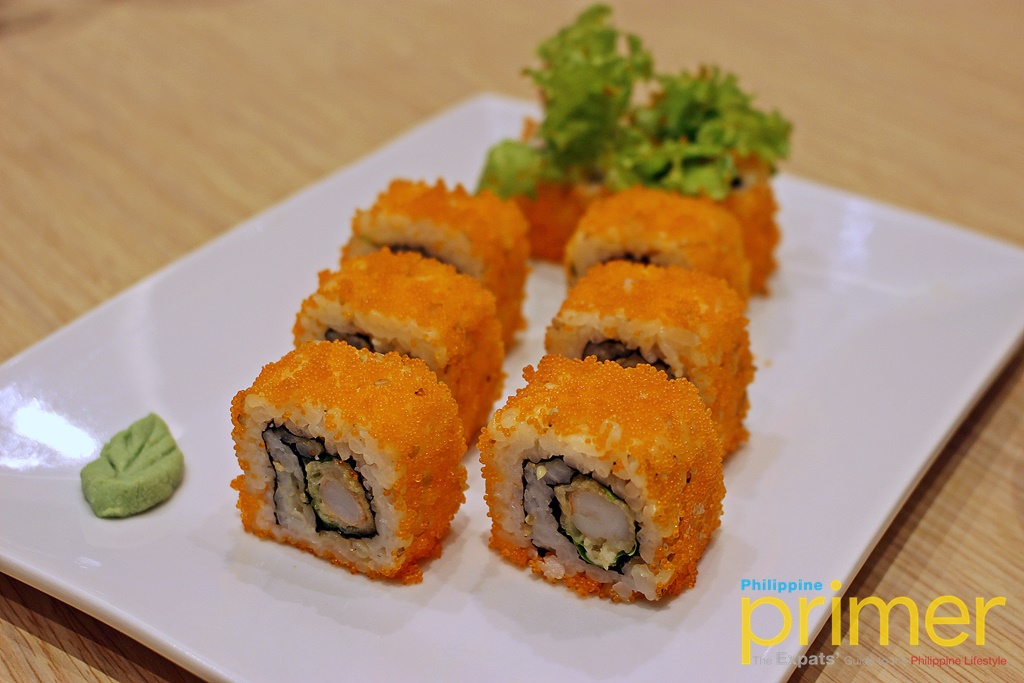 Shrimp Tempura Sushi Roll (Php 295)
Botejyu is a good place to share happiness with other people through hearty comfort food from Japan. The people behind Botejyu find motivation in seeing people enjoying their food and being able to share Japanese culture through food. If you love Japanese culture, curious about its culinary heritage or simply want to enjoy heartening meals, then Botejyu should be on your next food trip.
---
Written by Rizelle "Rei" Leaño
Store Information
Japan Town @ Vertis Ginza, Level 4, Ayala Malls Vertis North, Bagong Pag-Asa, Quezon City
02-936-0168
10 a.m. - 9 p.m. (Mon. to Thu.); 10 a.m. - 10 p.m. (Fri. to Sun.)