Casa Verde in Cebu City
If you ever visit Cebu City and ask locals where to eat, the name Casa Verde will most likely come up. The family-owned restaurant, which prides itself on serving home-style American comfort food, is considered a beloved institution by many Cebuanos.
Casa Verde has three branches in Cebu, and one recently opened at Quezon City – but it is by no means a fast-food chain. The restaurant, which started as a humble canteen in 2002, cooks meals with as much love and attention as it did back then. All their branches have that welcoming green facade that leads to a cozy diner-style interior. Vintage toys, photos, and other knick-knacks decorate the walls, and the ambiance is casual.
Casa Verde puts emphasis on the philosophy 'value for money'. They are popular for hefty servings of mouthwatering steaks and ribs, as well as their sinful desserts, pasta and burgers – with all these items costing below Php 350 for a single serving!
The bestseller, Brian's Ribs (P250), is a huge slab of baked pork ribs with a sweet, tangy piquet sauce and rice, corn and carrots.
–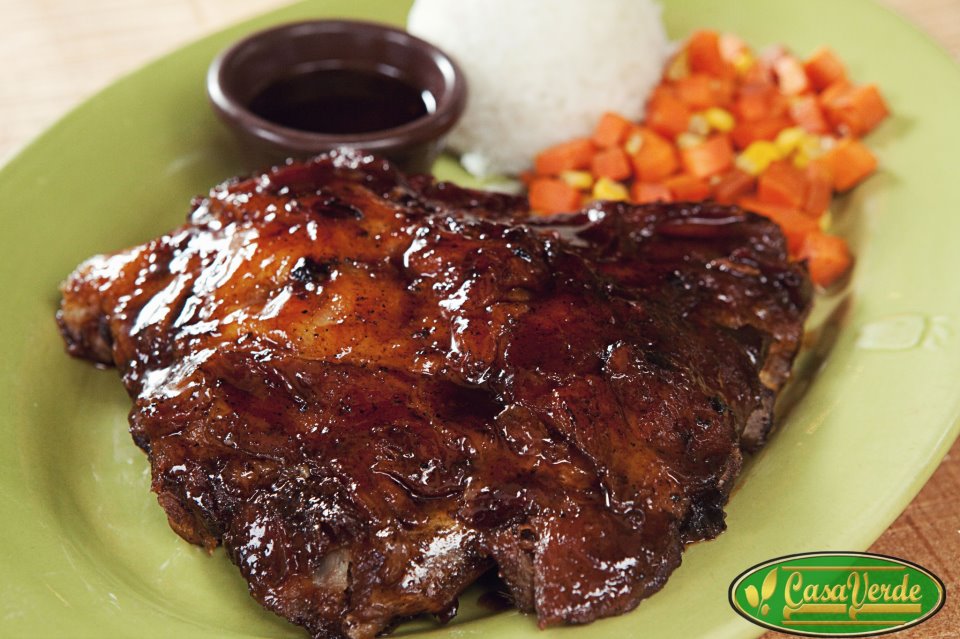 Brian's Ribs
–
Another crowd favorite is the Surf & Turf (P348), a thick USDA round steak charbroiled to order and drizzled with balsamic glaze, then served with a skewer of succulent shrimps, vegetable medley, and harvest rice. You can change up the balsamic glaze sauce to brown gravy, onions and tartar sauce to get The Dax (P348).
–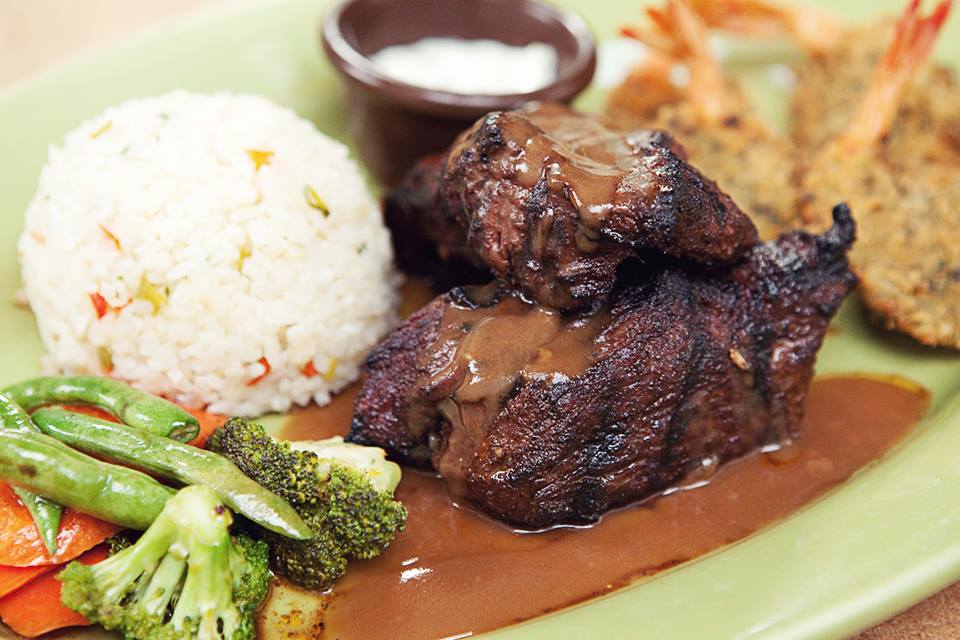 The Dax
–
The steak is also cooked according to your preference, from rare to well-done. For big groups, their Best Sampler (P328) – a collection of their best appetizers, bacon and cheese potato skins, fried cheese sticks, and buffalo wings, plus three kinds of dip – will be a huge hit.
–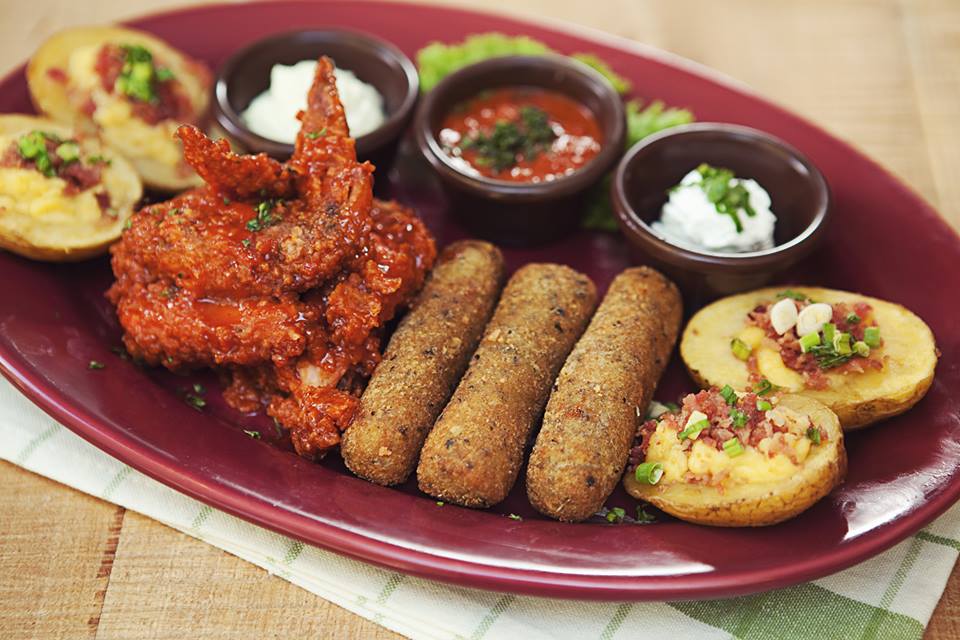 Best Sampler
–
Should you dine at Casa Verde, you can be assured a quality dining experience for a reasonable price.
–
Article by Jess Jacutan
Photos by Casa Verde
#69 Lim Tian Teng Street, ( formerly V. Ranudo ), Ramos, Cebu City
(032) 253 6472
Monday - Sunday, 10:00 am - 10:00 pm
The Walk, A104, Asiatown IT Park, Cebu City
(032) 412 3336
Sunday - Thursday, 11:00 am - 12:00 am Friday - Saturday, 11:00 am - 1:00 am
2nd level, Ayala UP Town Center, Katipunan Avenue, Quezon City
(032) 364 4154
Sunday -Thursday, 11:00 am - 10:00 pm Friday - Saturday, 11:00 am -11:00 pm
Ayala Center Cebu, Stall 304, 3rd level, The Terraces, Cebu City
(032) 233 8885
Monday - Sunday, 11:00 am - 12:00 am