Book and Borders Café
Read, Sip, and Dine at Book and Borders Café!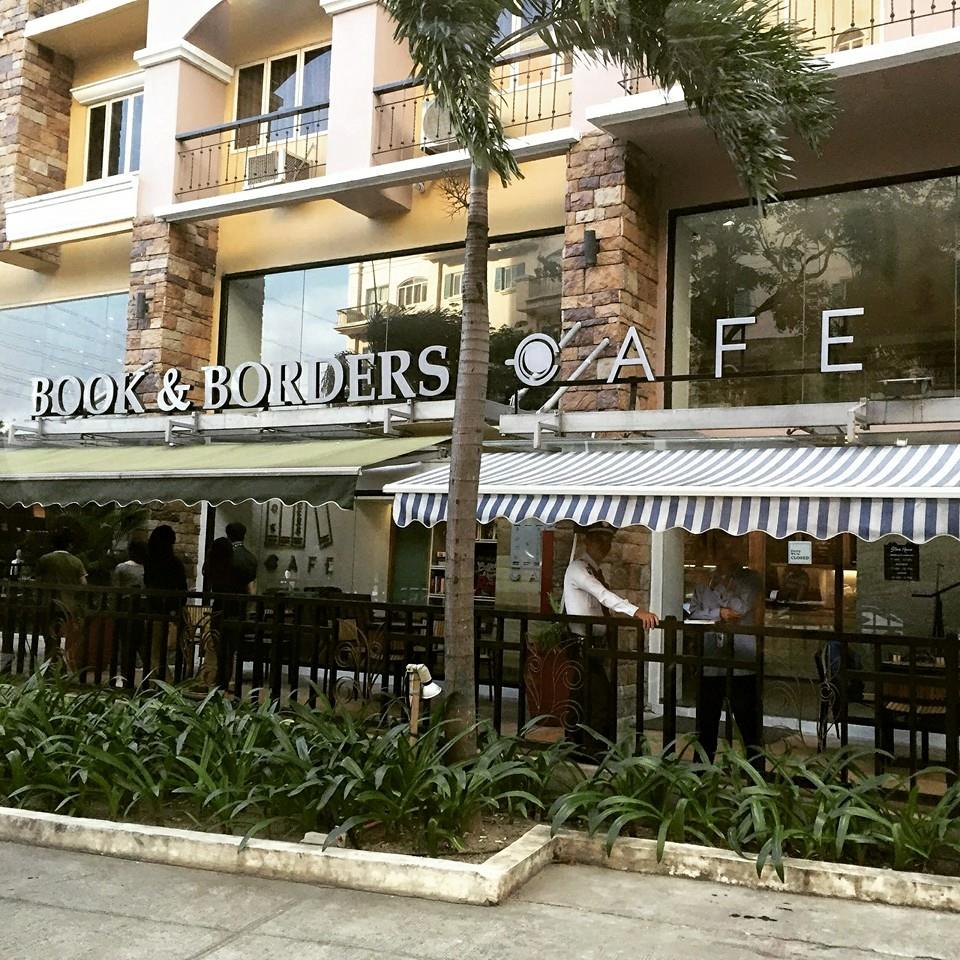 Every bibliophile knows that there's nothing like sitting in their favourite spot while sipping a cup of joe or tea and just getting lost in the book they're reading.
Why not bring a friend along and play board games or have a book date? Whatever it may be, Books and Borders is the perfect place to do so. First opened in July 2015, Book and Borders now has 2 branches and both are equally amazing as they offer coffee and food if you're going there for brunch.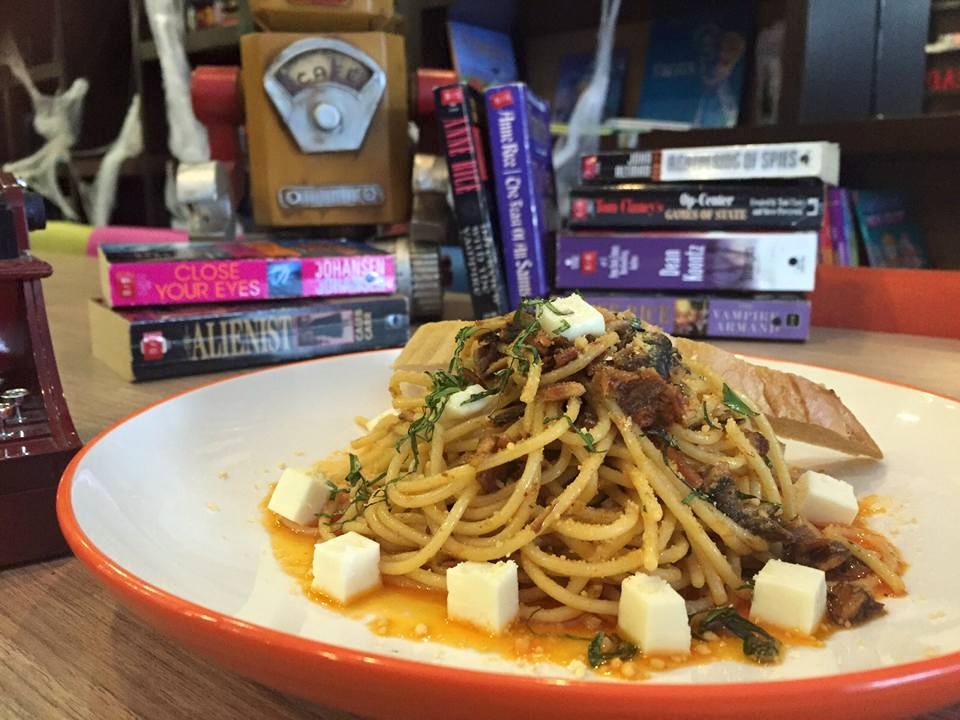 YUM. Fried Tuyo Pasta with Kesong Puti (white cheese)
Books are also at your disposal because with the wide selection of books, everything can be borrowed and read while you have your afternoon snack! You can also come in at noon and have their Fried Tuyo Pasta with Kesong Puti for lunch or you can also choose to have one of their sandwiches or even salad. While you're at it, why not pair your coffee with their wide selection of cakes and pastries?
Give Book and Borders Café a try and have a great bookworm time!

Source: Book and Borders Cafe Facebook
281 Tomas Morato Street, Diliman, 1103 Quezon City, Philippines
02-375-1213
8:00 am to 12:00 mn (Monday to Thursday); 7:00 am to 2:00 am (Friday to Sunday)
Unit RC-RCM, RD-RDM, BLDG. 5, Tuscany, Mckinley Hill, Fort Bonifacio, Taguig City
02-835-5451