Matgalne Korean Restaurant
If you are looking for an inexpensive yet satisfying treat, then Matgalne Korean Restaurant is the best stop for you. The name, which means "delicious and affordable", speaks for itself. Matgalne is located along Meralco Ave., Ortigas, Pasig City.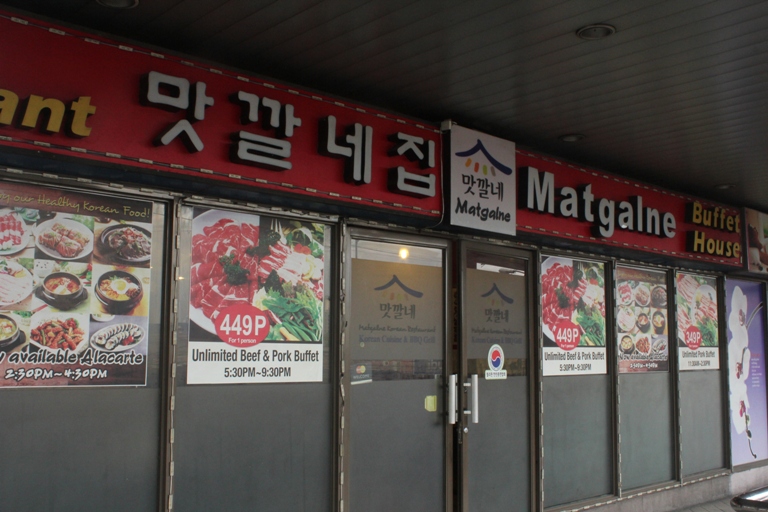 This restaurant offers buffet dining, where one can order unlimited pork and/or beef to be grilled, along with their side dishes, and can choose from the Korean dishes being served at the buffet table. They also offer additional or ala carte menu.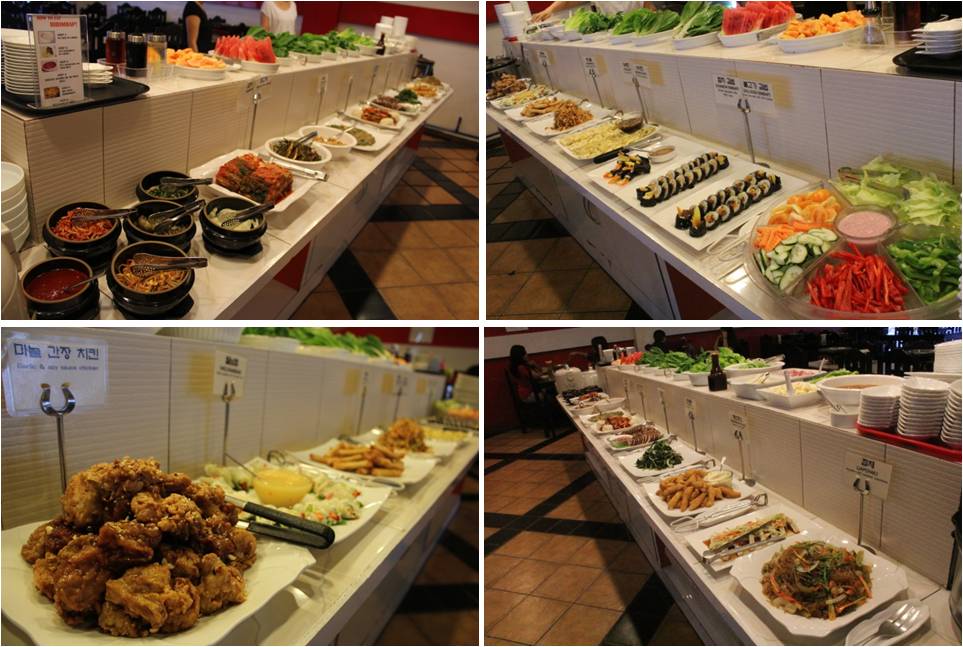 BUFFET-ALL-YOU-CAN. This buffet table serves different Korean cuisines including Bibimbap, Gimbap, Chap Chapchae, Bulgogi and more.
Matgalne uses authentic ingredients imported from Korea – from the meat, to the veggies, and to the seasonings and dips, giving its customers a unique and genuine taste of Korea. The simple and laidback interiors make the customers feel more relaxed while enjoying their Korean dining experience.
For lunch buffet that runs from 11:30am-2:30pm, they offer Unlimited pork (P349/pax), Unlimited Pork & Beef (P449/pax), and Buffet only (P300/pax). For dinner buffet that starts at 5:30pm-9:30pm, they offer Unlimited Pork & Beef (P449) and Buffet Only (P350).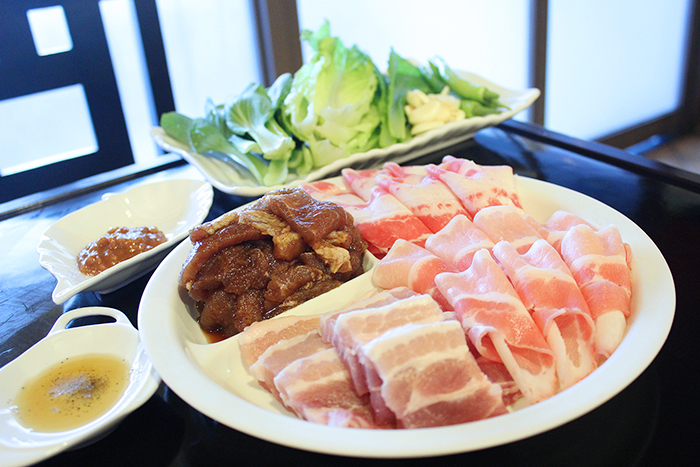 UNLIMITED PORK & BEEF. Served for lunch and dinner buffet with veggie wrap, soybean paste, and seasoning.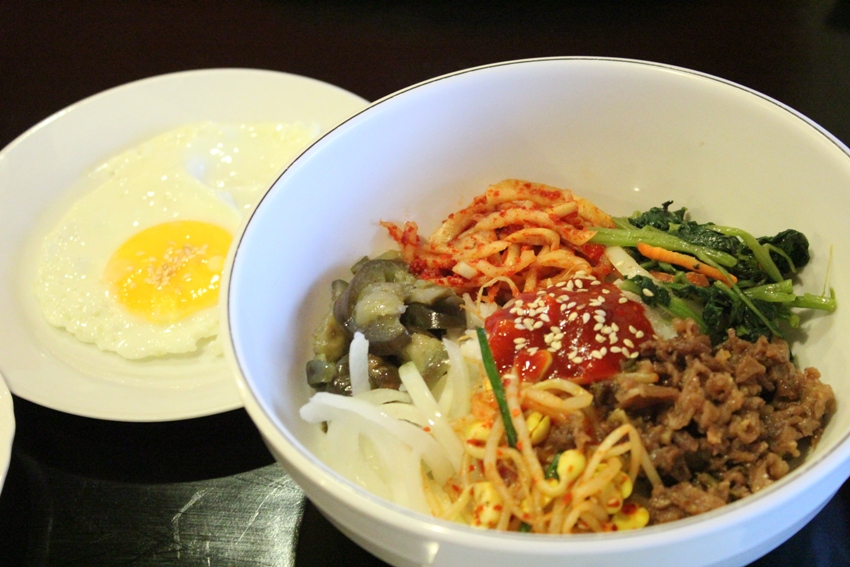 TWO OF THE BEST-SELLING DISHES. Bulgogi Php 395 (above) and Bibimbap Php 365 (below) are two of the most best-selling dishes from the buffet table.
For almost two years now, Matgalne continues to serve healthy Korean cuisine and unlimited meat at an affordable price. Surely this grill bar is for people with huge appetite, but not necessarily deep pockets.

2/F Millenium Place Building, Meralco Avenue, Ortigas, Pasig City

Mon-Sun 11:30am-2:30pm; 5:30pm-9:30pm