Indulge in Vietnamese Flavors at Ba Noi's at Perea, Makati
Craving for some Vietnamese food? Check out Ba Noi's.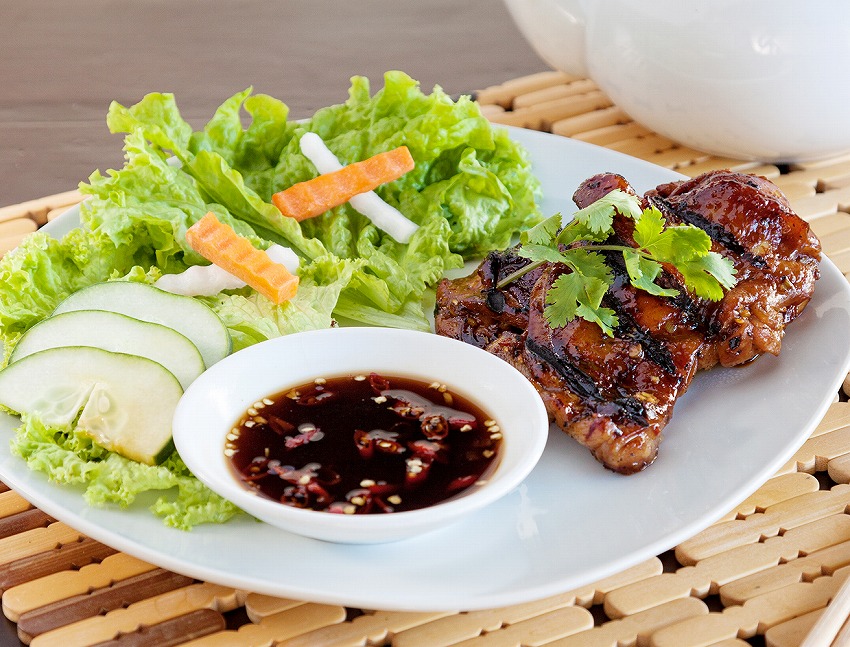 GA NUONG (P270). Grilled chicken marinated in lemongrass sauce.
For simple flavors, fresh ingredients, and healthy dishes, we seek Vietnamese food to satisfy our cravings. Good thing, Ba Noi's, a popular Vietnamese restaurant that serves authentic and filling dishes, has several branches around Metro Manila where we can go to for our cravings.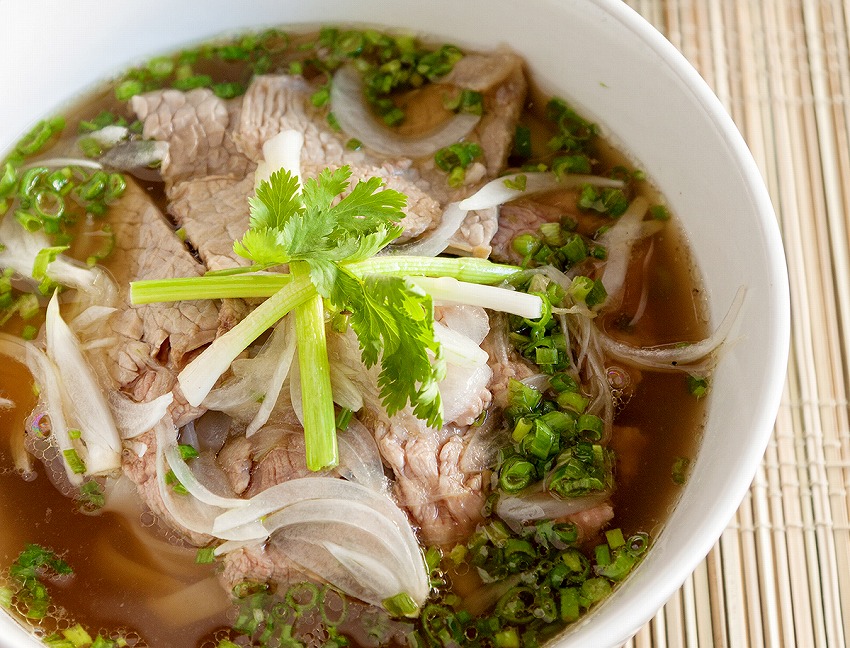 PHO BO (P280). A perfect homemade beef noodle served with fresh herbs and spices.
Ba Noi's has undoubtedly become a talk of the town when it comes to Vietnamese cuisine because of its no nonsense preparations in serving their dishes: just the right amount of flavor but still gives off that appeals to everyone's palate. Here, they serve food from appetizers to salads, noodles, main entrees, vegetables, baguettes, desserts, and iced blended drinks.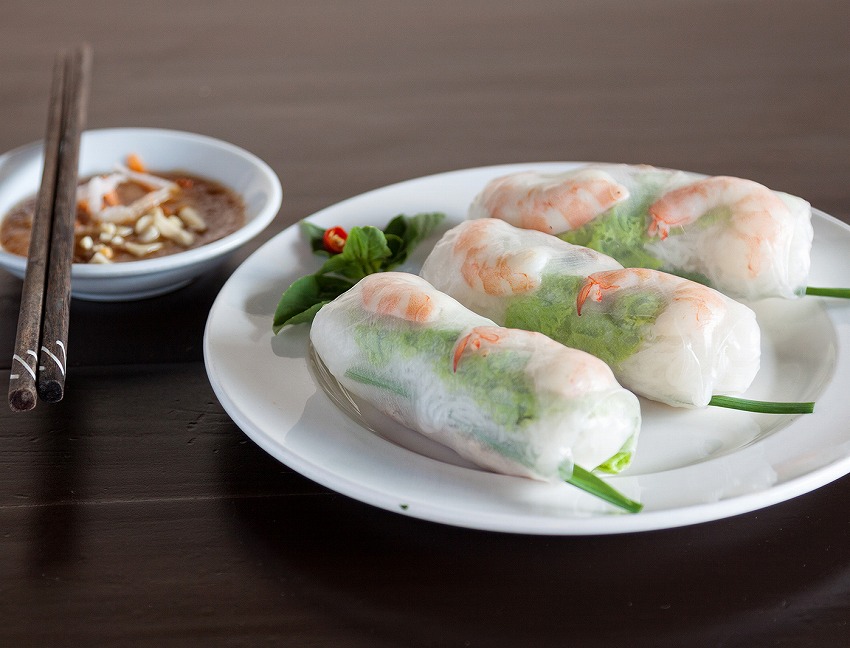 GOI CUON( P215). Pork, shrimp, and vermicelli rolled in rice paper served with peanut sauce.
The same recipe for all their dishes is what they still use today, which makes their offerings as consistent and as authentic as far as the flavors are concerned. It has become a favorite not only by Vietnamese, but also locals who would like to experience the great flavors of Vietnam dining. There's not even a need for condiments because the simplicity of the flavors already make a great impression for their dish.
Aside from their dishes, their coffee offerings are also a must-try so don't forget to order one when you visit the homey restarant.
Want to explore Asian cuisines? Start off with Ba Noi's and discover the wonderful culture of Vietnam through your taste buds!
Other branches:
Kapitolyo branch
Address: Ba Noi's Caphe, Kapitolyo, Pasig (under renovation as of September 30, 2016)
Telepone number: 02-247-7976
Mobile number: 0923-515-8242
UP Town Center branch
Address: UP Town Center, Katipunan Avenue, Quezon City
Telephone number: 02-294-8095
Mobile number: 0927-688-7717
Estancia branch
Address: Estancia Mall Capitols Commons, Capitol Drive, Drambo, Pasig
Telelephone number: 02-654-5582
Mobile number: 0942-361-3949
Dine in and take out only

G/F, Tropical Palms, Perea St., Legazpi Village, Makati City

11:00 am to 10:00 pm (Monday to Sunday)