Nuki in SM Mall of Asia: A Dessert Combination of Honest-To-Goodness Churros and Gelato
Even after a meal or two, one would always have a room for dessert. Especially if it's as good as the authentic taste of Spanish churros and Italian gelato.
Inside SM Mall of Asia is a newly opened dessert kiosk named Nuki. For every bite of their churros and every speck of their gelato will bring you a zest you never tasted before.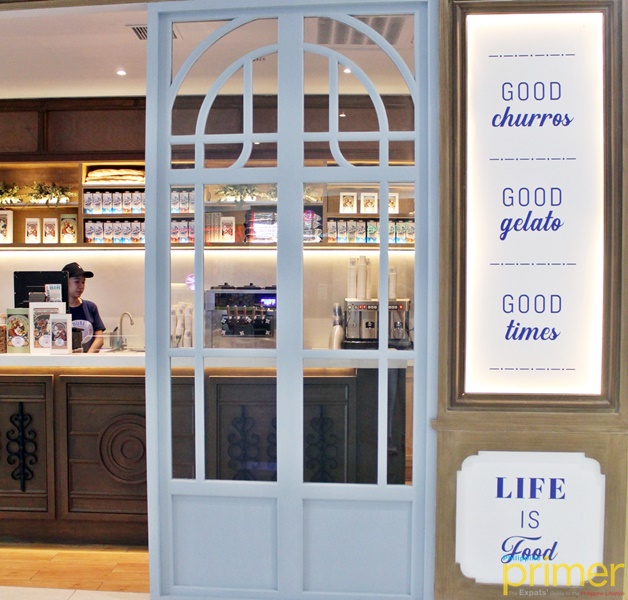 Elena Balaguer, one of the owners, walked us through in their business; from the concept, to how they choose the ingredients, to the process, and even up to checking the final products.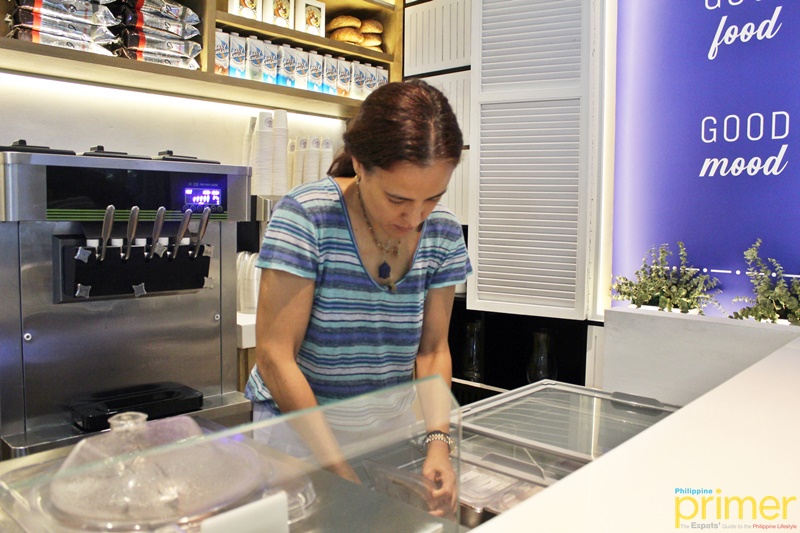 Elena Balaguer, one  of the owners of Nuki 
Both Elena and her business partner Rica Lorenzo, had their own knowledge when it comes to making churros and gelato, respectively until they decided to partner up in creating this kiosk—a concept of combining Spanish and Italian desserts together.
Creating churros may sound easy as combining the three elements: flour, water, and salt, but the challenge for them is in the process itself. Since churros are handmade, they had to tweak the whole recipe in order to proportionate everything.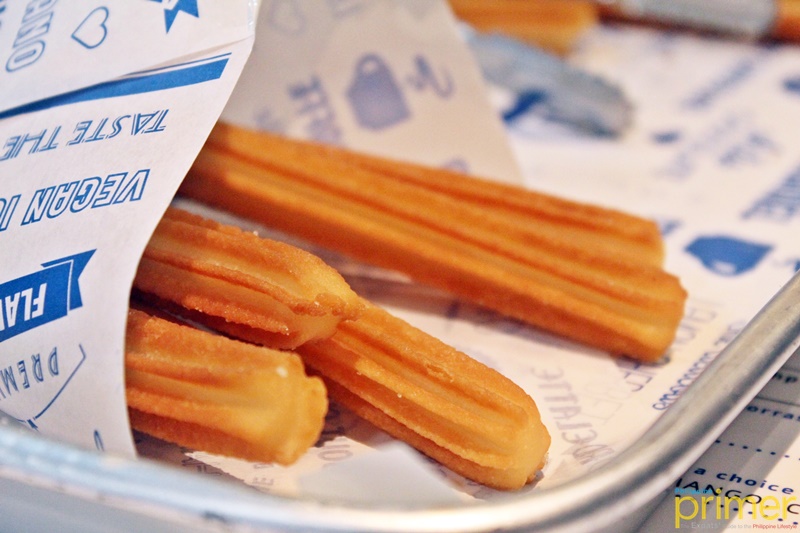 Churros (Small – 6 pieces with any dip of choice Php 190)
Churros with sprinkled sugar alongside salted caramel and milk chocolate dip
With their churros, you can hear the crispiness in every bite and you wouldn't feel or taste the oil that is used to deep fry it. Other than that, it is best served when hot and they have a range of three choices for your dip: hot chocolate, milk chocolate, or salted caramel.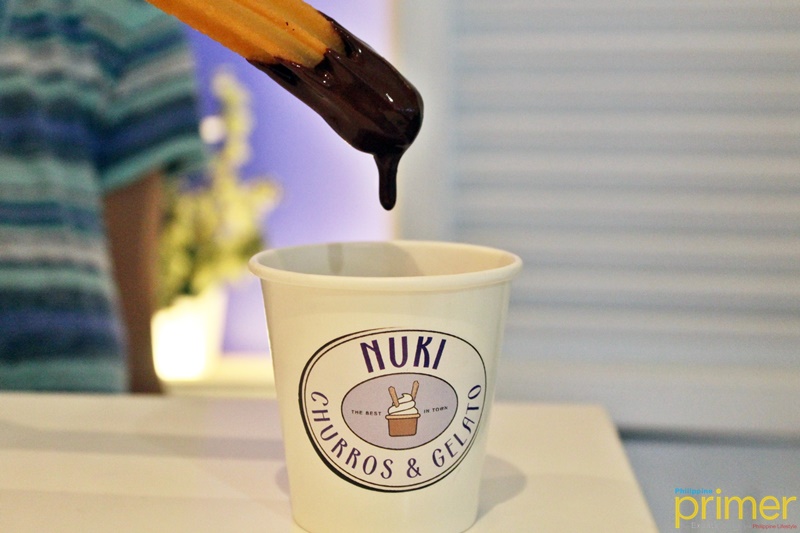 Churros dipped in chocolate
It is good to take note that the Italian dessert, gelato, is different from ice cream—the air content of ice cream is bigger than that of gelato. Elena also shared that when you buy ice cream, you are actually paying for the air, unlike gelato in which you truly pay for something liquid.
For their gelato, they made sure that the mixture is made with real milk as the base, which will wrap your tongue with creaminess once you taste it. Since their gelato is dense, scooping it is also a different process—they had to carve it as if it is a sculpture.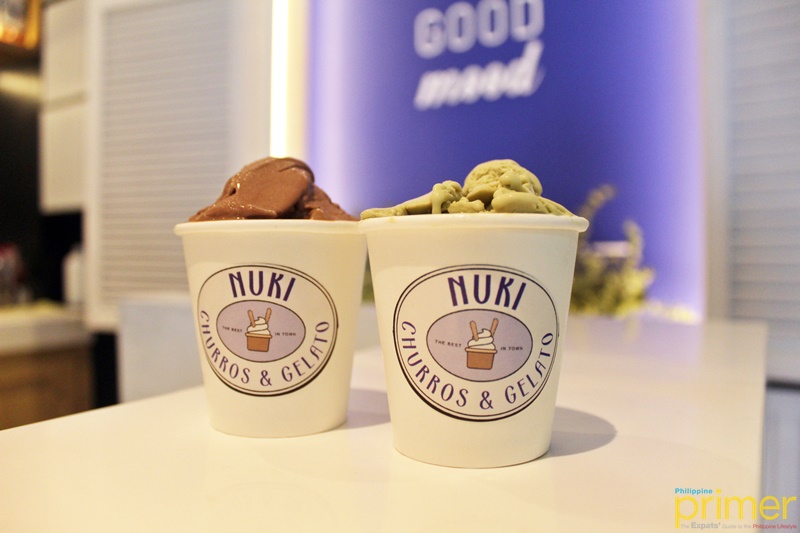 Chocolate and Pistachio gelato
From left to right pistachio, ube, chocolate, and strawberry gelato
They offer a variety of flavors such as the classic chocolate, ube (purple yam), strawberry, coconut, pistachio, yogurt, vanilla, and the crowd favorite cookies n' cream.
The latter flavor is unlike those that you can buy from supermarkets. They mixed some cookies in the base but they also put another batch of cookies after the base is done, making it a heaven for the cookies n' cream buff.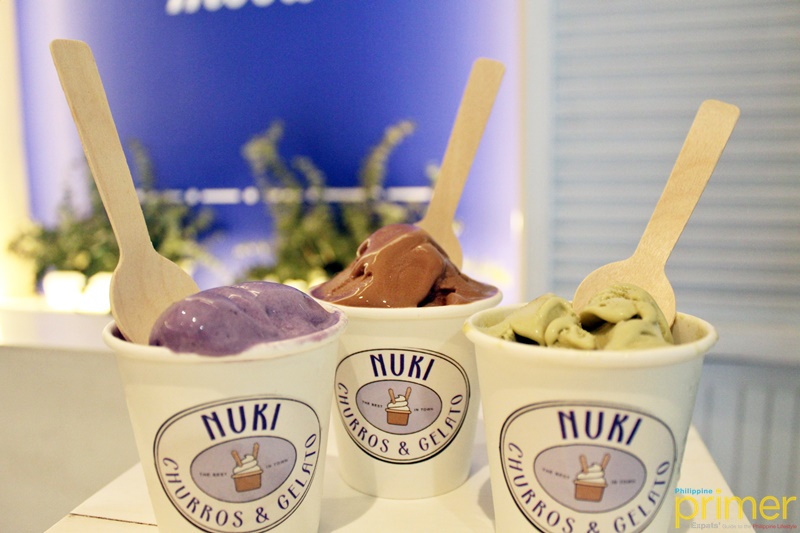 Ube, Chocolate, and Pistachio gelato
Other than gelatos and churros, Nuki also serves milkshakes, soft serve, sherbets, as well as coffee and drinks.
Perhaps, one of the real deals in their range of products is the combination of churros and gelato. Aside from the actual dips they have, you can try dipping the churros in one of their gelatos, making it better together.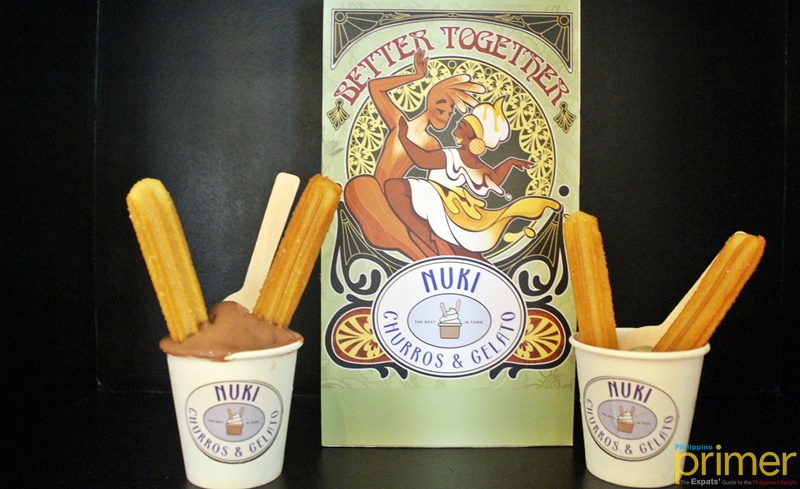 Churros dipped in gelato
Churros and gelato paired together
Currently, they don't offer catering to parties or having pre-packed churros and gelato yet. This is to ensure the quality of their products as it best consumed within the moment of buying it. As per the idea of expansion, their team is still looking into expanding in other areas such as Makati.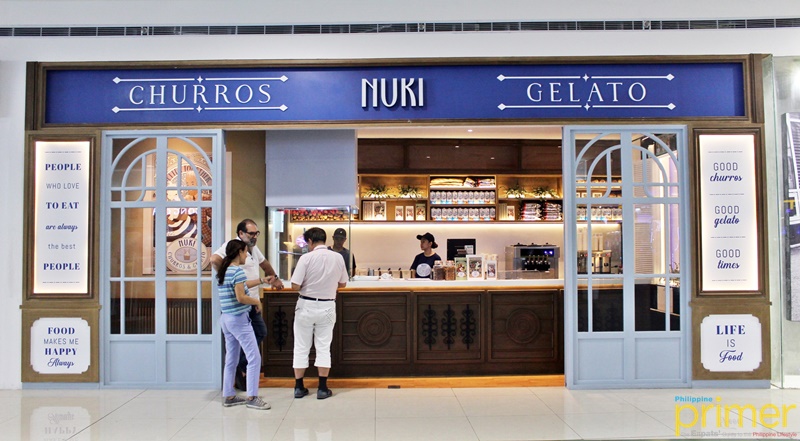 Nuki kiosk in Mall of Asia 
How to get here
From Buendia Avenue (Sen. Gil Puyat Ave) continue to Pasay till you turn left in J.W. Diokno Boulevard. You can turn right upon reaching Seaside Boulevard. Continue to reach the parking lot. Nuki is located at the South Entertainment Mall beside the open area music hall.
---
Written by Kaycee Villamater
Images courtesy of Nuki
Store Information
G/F SM Mall of Asia, South Entertainment Mall, Pasay City
10 a.m. to 10 p.m.
nukichurrosandgelato@gmail.com
Restaurant Menu
You can scroll the image left and right.