(CLOSED) Magnum Manila at SM Mall of Asia
(UPDATE June 2019: Magnum in SM Mall of Asia has closed)
Magnum Manila is the official cafe of the world-class Selecta ice cream – Magnum. It was first launched as a pop-up store last April 2014 at SM Aura Premier, but has since moved to the SM Mall of Asia.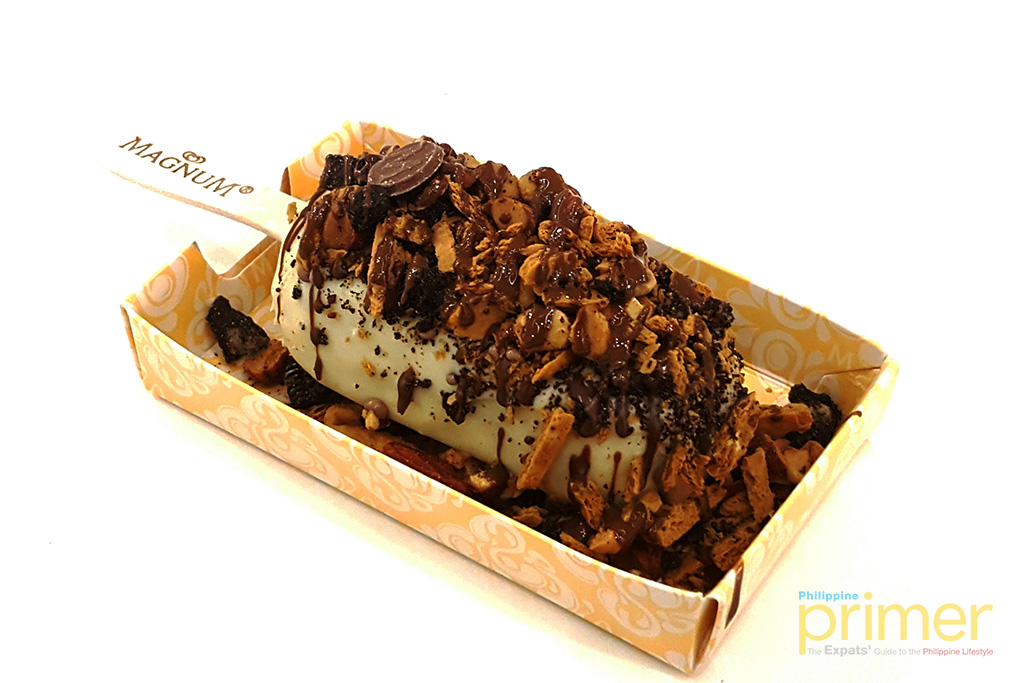 One of the highlights of the cafe is the Magnum Bar where you can create your own Magnum ice cream, with an array of add-ons from chocolate coating to the toppings.
The desserts may be gone, but the one thing that will keep you coming back has remained: the delicious Magnum ice cream (Php 120) along with all 18 toppings and everything else you can use to make your own Magnum!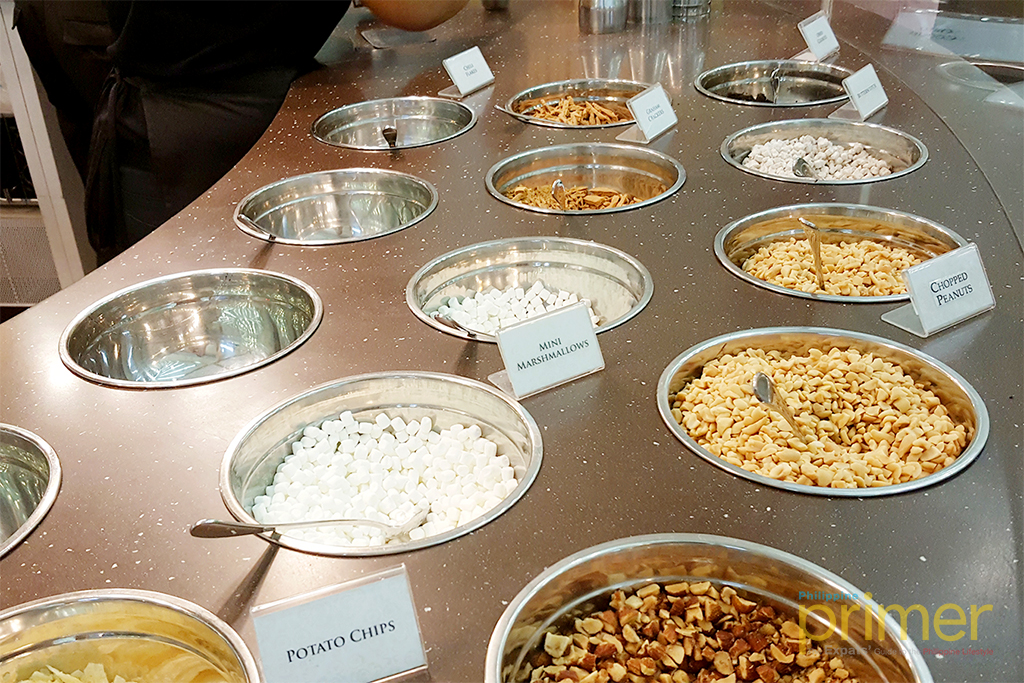 All 18 toppings made the trip!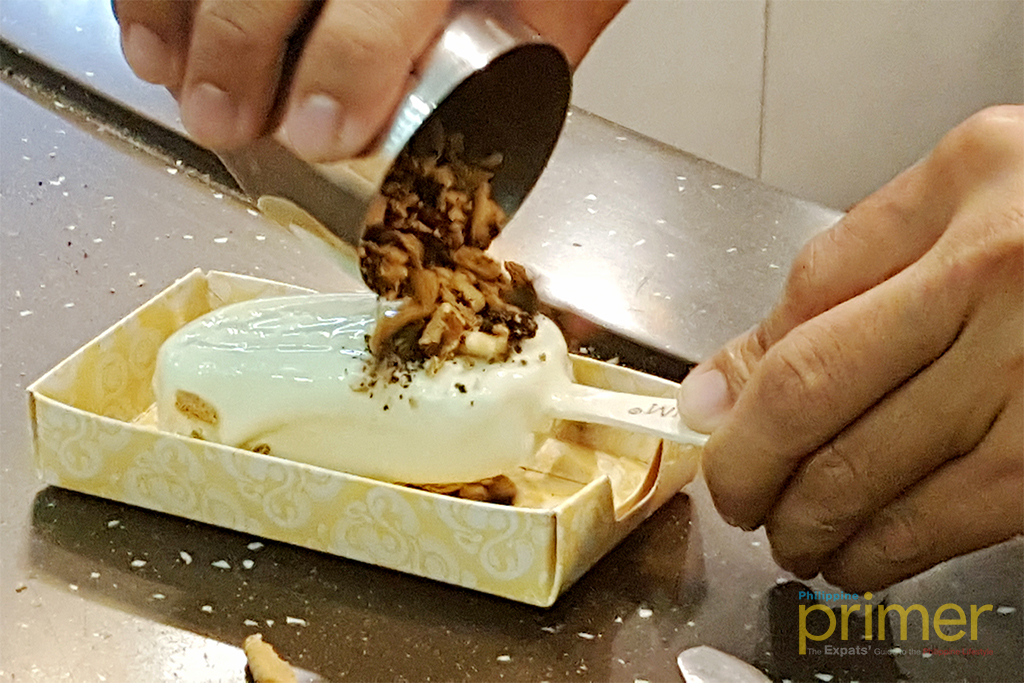 Not complete without nuts!
Y0u can get either the chocolate or vanilla Magnum bar. Toppings range from nuts to chocolate chips, though you can only put on three at a time. You can even coat your Magnum bar in either white, milk, or dark chocolate!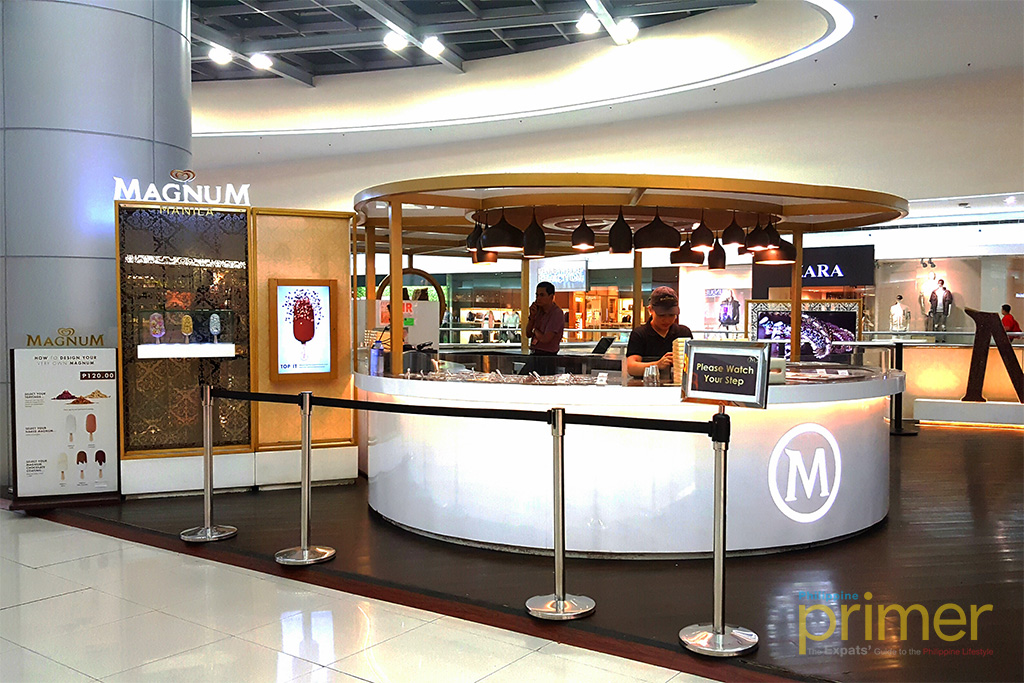 It's up on the second floor. It appears as soon as you get off the escalator.
Magnum Manila at MOA focuses on a grab-and-go concept, hence the smaller space. If you're not fond of walking around MOA holding a delicious Magnum bar, then take a seat at any of the 12 chairs available.
You'd better hurry, though! Magnum Manila may not have announced when it will close up, but if the one at SM Aura is anything to go by, they might be gone before you know it!

2/F Main Wing, Mall of Asia (across UNIQLO)