Kitsho at Hotel Jen Manila: King crabs, pufferfish, and more authentic Japanese fare
Start the year with a fare of authentic Japanese dishes to fill up your tummy, only at the home of Japanese cuisine along the metro's bay area: Kitsho in Hotel Jen Manila.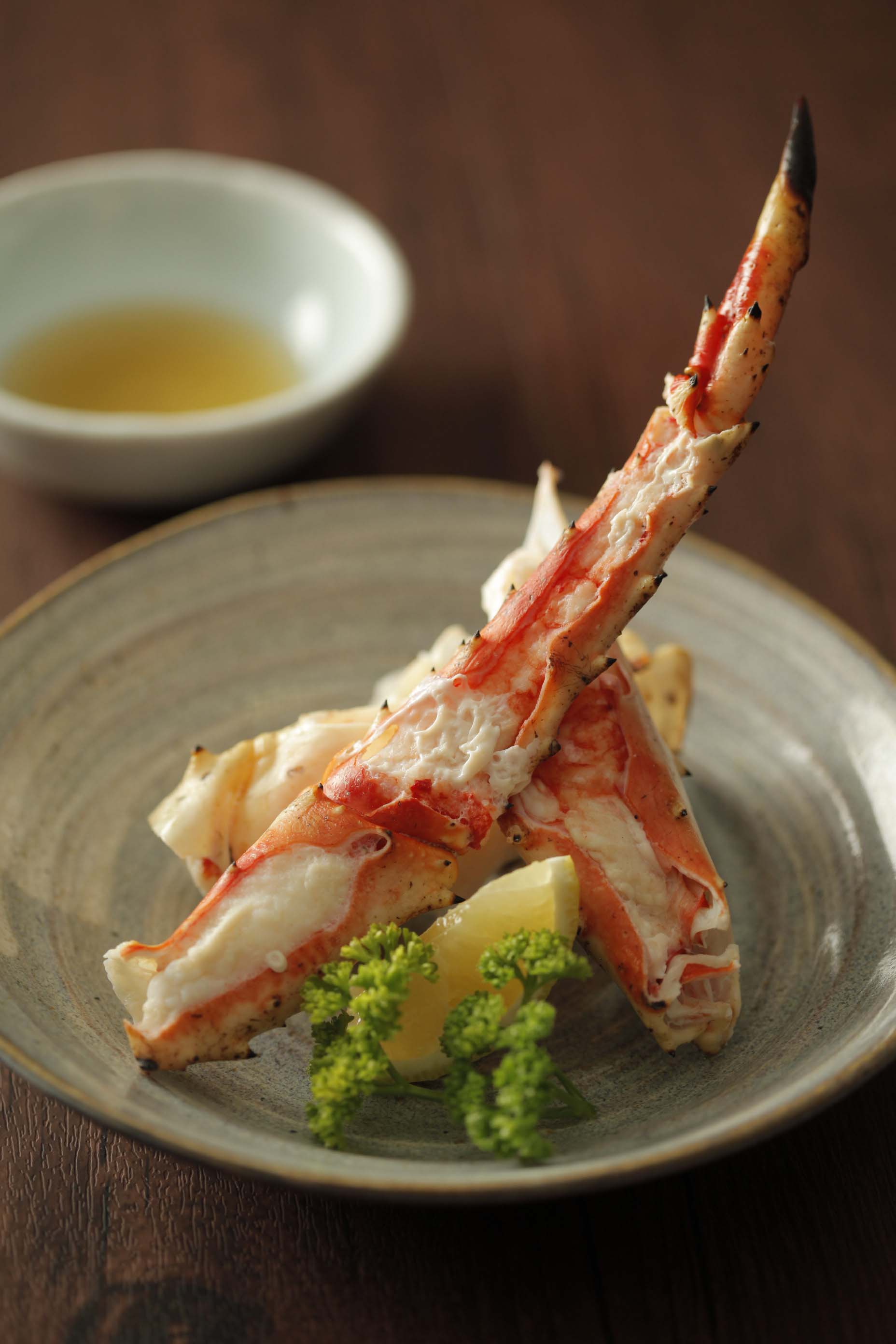 Kitsho's king crab set meal (P4,144 ++) can either be served with hot pot, as a grilled dish, and/or with a choice between congee or noodles
Available starting this January, the seasonal fare of king crabs and tiger pufferfish (fugu) takes center stage in both its a la carte and set menus. The same options will be served again when the cold and wintry season kicks in starting October; as both the puffer fish and king crab will be in abundance in those months. To order king crabs, you need at least three to four days advance notice to account shipment from Japan.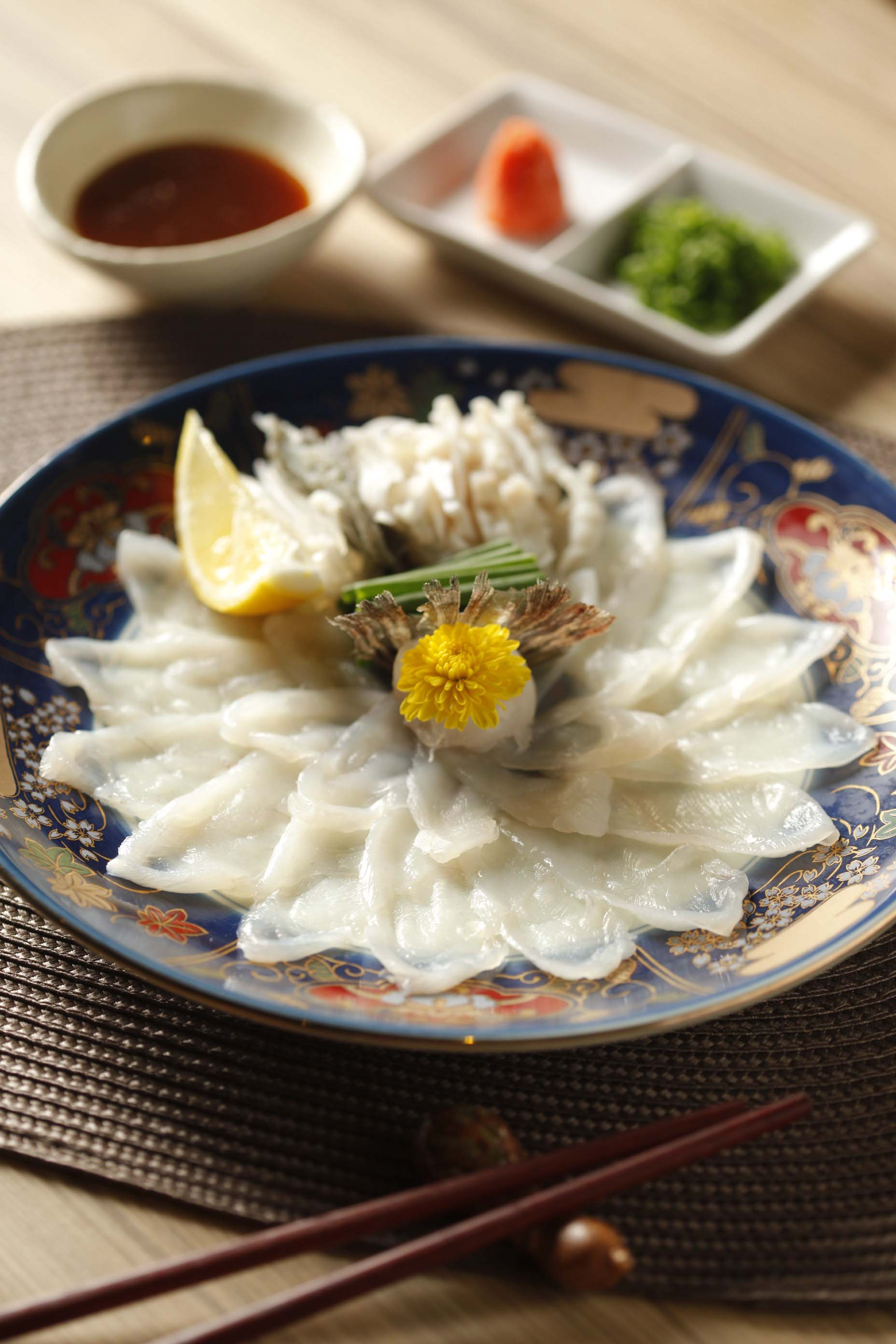 Fugusashi, a pufferfish sahimi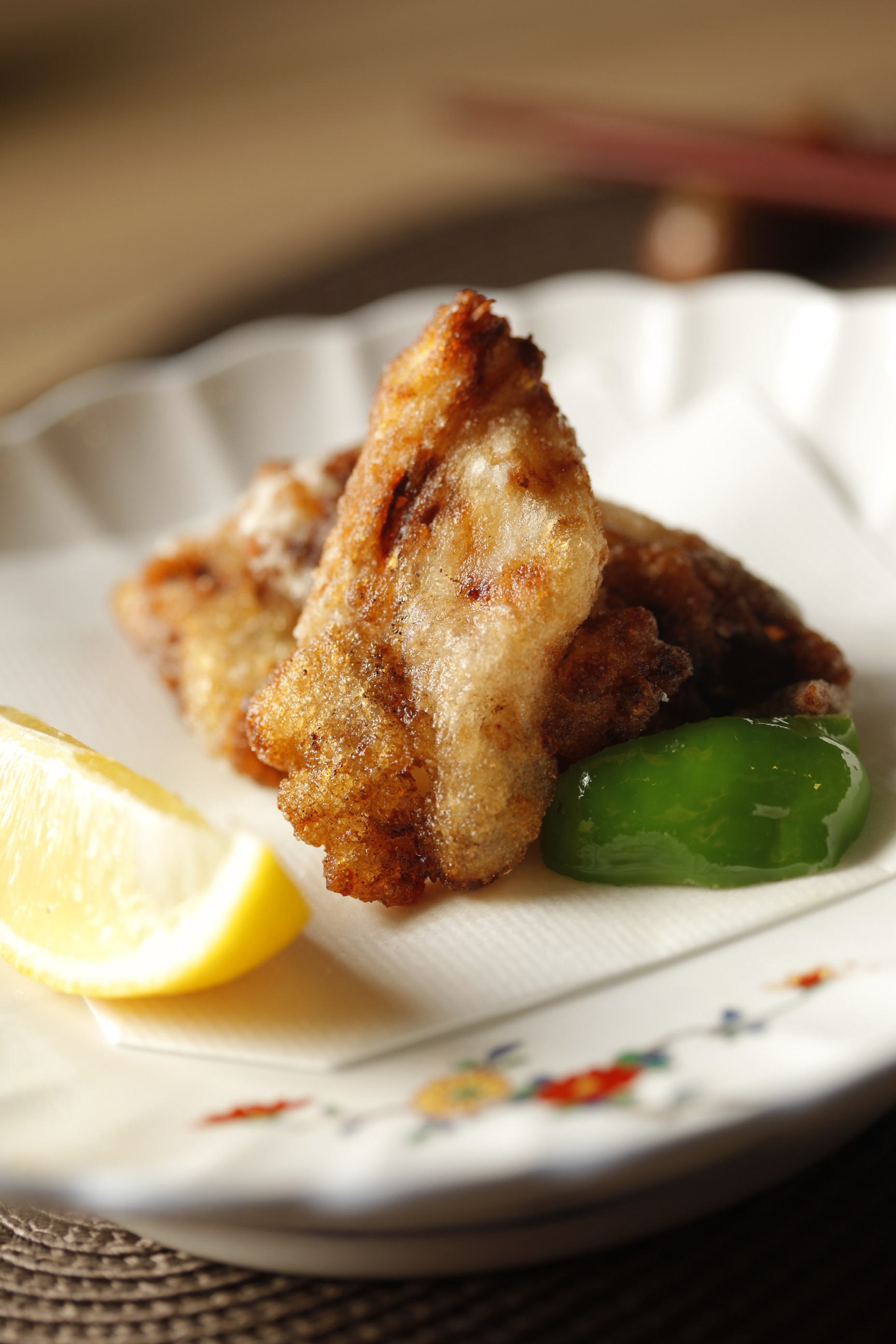 Kitsho's best-tasting karaage (P280++)
Shipped all the way from the Land of the Rising Sun, the king crab is best enjoyed either grilled with a dash of lemon or steamed, and then proffered with a special vinegar sauce that's mixed from tosazu and ponzu. "The king crabs are plentiful during the winter season. These crabs are meatier and with compact morsels," said apprised executive chef Masahiro Mizumoto. Chef Hiro is also the only licensed chef to prepare fugu in the Philippines, so expect your exotic dishes to be expertly-prepared.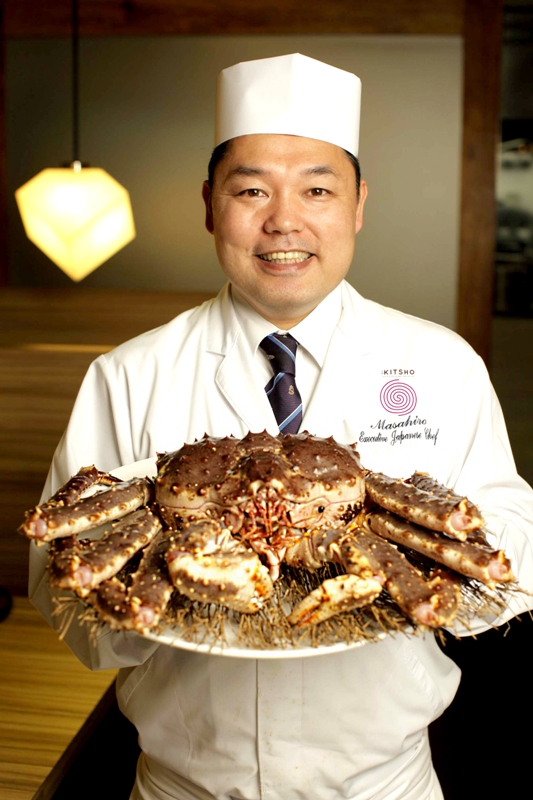 Executive Japanese chef Masahiro Mizumoto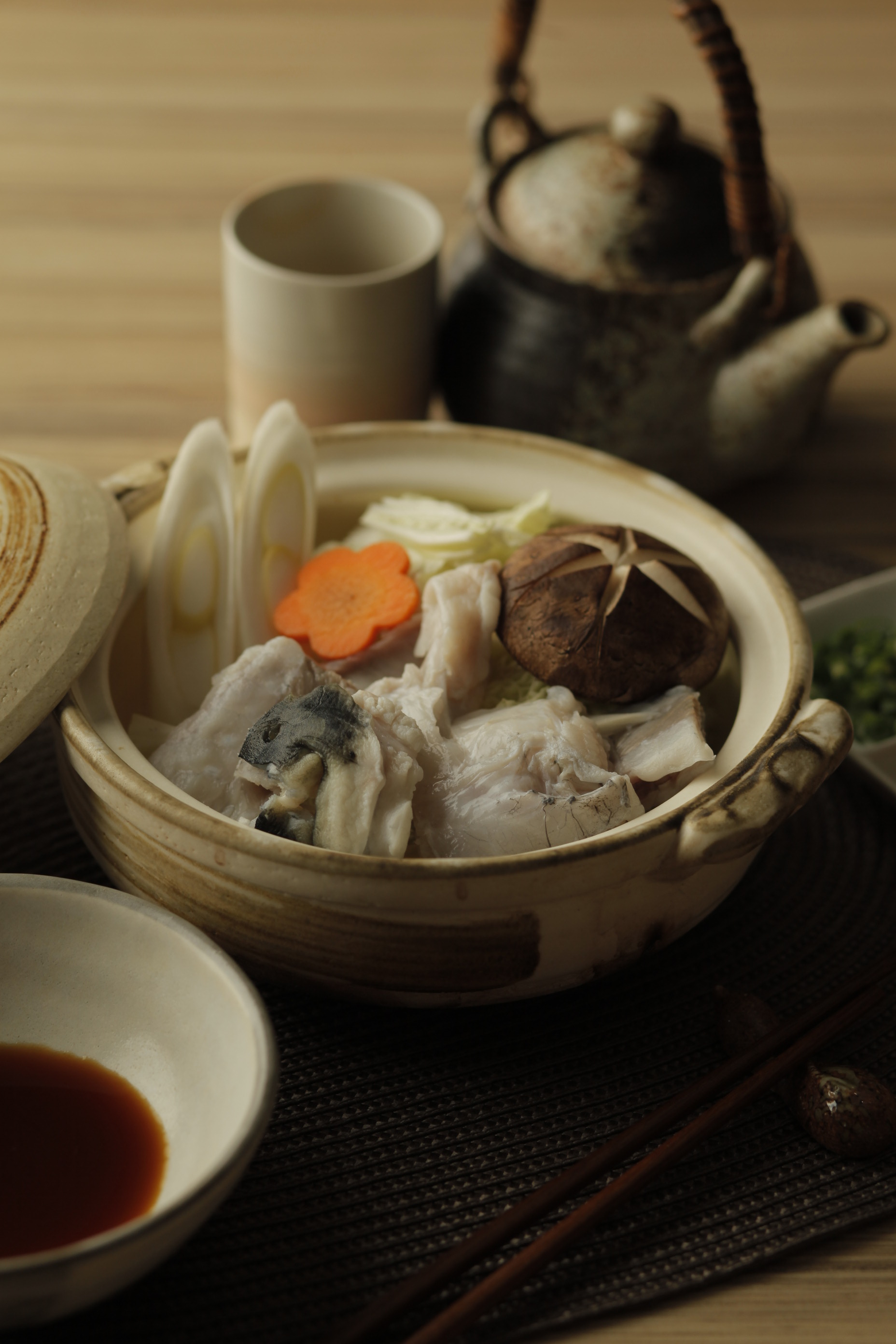 Hotpot best paired with Kitsho's king crab meal
Kitsho, which means "happiness" in Nippongo, also offers authentic Japanese cuisine with a wide range of sushi, sashimi, tempura, teppanyaki, rice toppings, noodles, and 40 new dishes. Sake lovers will likewise enjoy its cozy bar that features an extensive option of sake selections. The list includes 10 house-special cocktails and seven so-chu concoctions.
Kitsho's congee
Kitsho's open, theater-type kitchen is one of the main attractions inside the restaurant. The dining room highlights contemporary design with booth and lounge seats that can accommodate a maximum of 90 covers. Kitsho's private dens have collapsible walls that easily convert the entire dining space from an intimate small group to a larger area that's ideal for mid-sized gatherings that can easily seat 20 persons.
Other must-tries from the menu include the sashimi platter, moriawase, with delectable slices of squid, maguro (tuna), Norwegian salmon, and the mouth-watering shimesaba (marinated mackerel). After all the eating, close your meal with their locally sourced brown rice tea to settle your tummy.
Have a great authentic traditional Fukuoka fare at Kitsho!
*Dress code: Smart casual
General Information
G/F Hotel Jen Manila, Roxas Boulevard, Pasay City (in front of CCP along Manila Bay sunset strip)
(632) 795-8888 local 2312 / 2311 or (632) 994-3623
[11:30 am to 2:30 pm (Lunch); 6:00 pm to 10:30 pm (Dinner) during Tuesday to Sunday]; 6:00 pm to 10:30 pm (Monday dinnertime)