Gen Korean BBQ in Pasay: Get your eating pants on!
Gen Korean BBQ is taking the world by storm with their first international branch here in the Philippines. They burst into the scene in Los Angeles, California where they established a name and served thousands to millions of happy and satisfied customers. Recently, they opened a flagship store at the SM by the Bay, Mall of Asia in Pasay City.
There's a limit of two hours per table but don't worry; they won't kick you out when you go beyond the two-hour limit depending on the lines outside!
There are a lot of Korean BBQ places in the metro that has been sprouting like mushrooms all over Metro Manila. They all come with one purpose: to serve grilled meat goodness and let customers have the experience of a buffet. You'll get the entire package at Gen Korean BBQ: from the music to the service, this 500 seater restaurant will be your pride your joy with every celebration.
Is it a bar? Is it a dance club? The vibe is something to look forward to
With around 35 different variety and flavors, Gen Korean BBQ is one of the best Korean bbq places there is. Choose from chicken, pork, beef, seafood, or even ox intestines. Get to taste their original creations such as the Red Wine Samgyubsal that has some fruity notes to it. For something unusual yet filling, they have the Cajun Pork with its Southern US flair.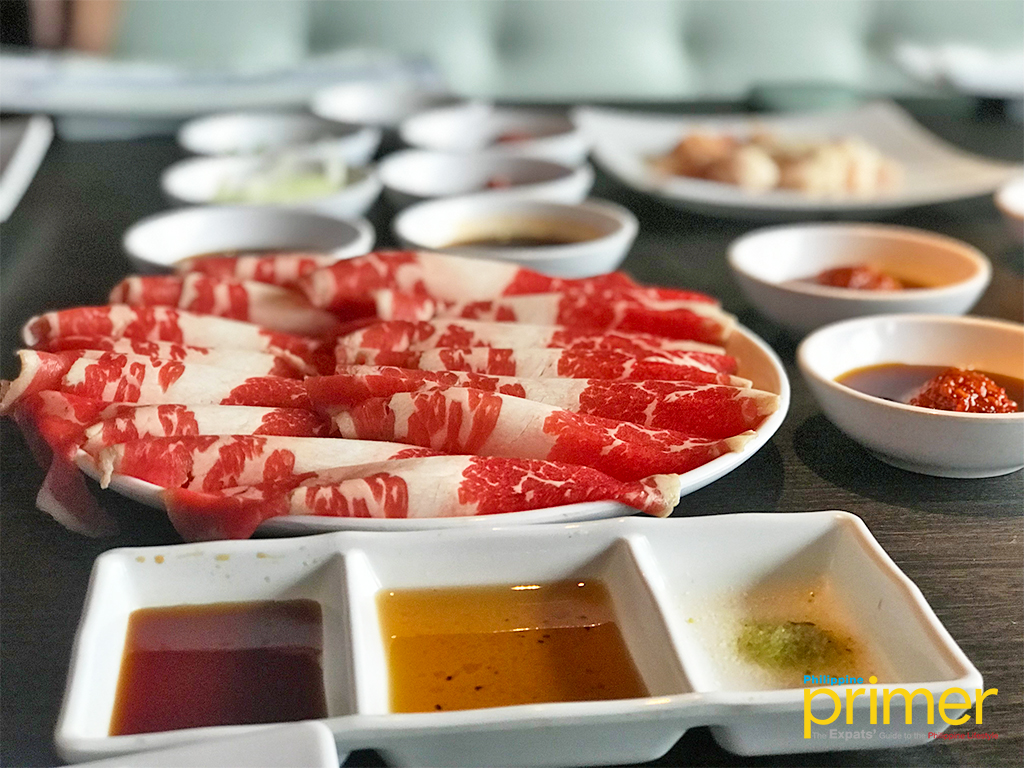 Chadol, thinly sliced Angus Beef Brisket. You can order it in half or quarter portions
If you're new to Korean BBQ, we suggest you order the classic Chadol or thinly sliced Angus Beef Brisket. As a Primer exclusive, we're sharing tips to get to their secret sauces. Whenever you order a meat that isn't marinated, just tell your waiter you want the "Manager's Choice." The waiter will bring a secret sauce that consists of garlic, chili, ssamjang, and much more. You can also have their "Sexy sauce," which is milder with a hint of sweetness to it.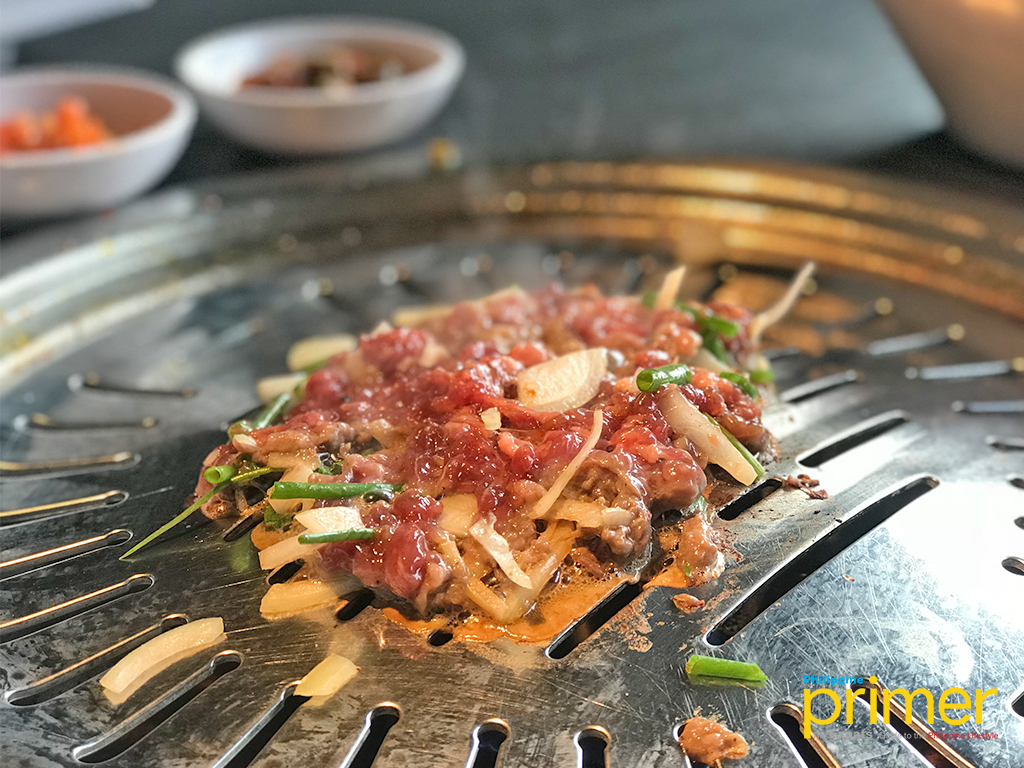 Staying with the classic, beef bulgogi made special by Gen Korean BBQ. A must try!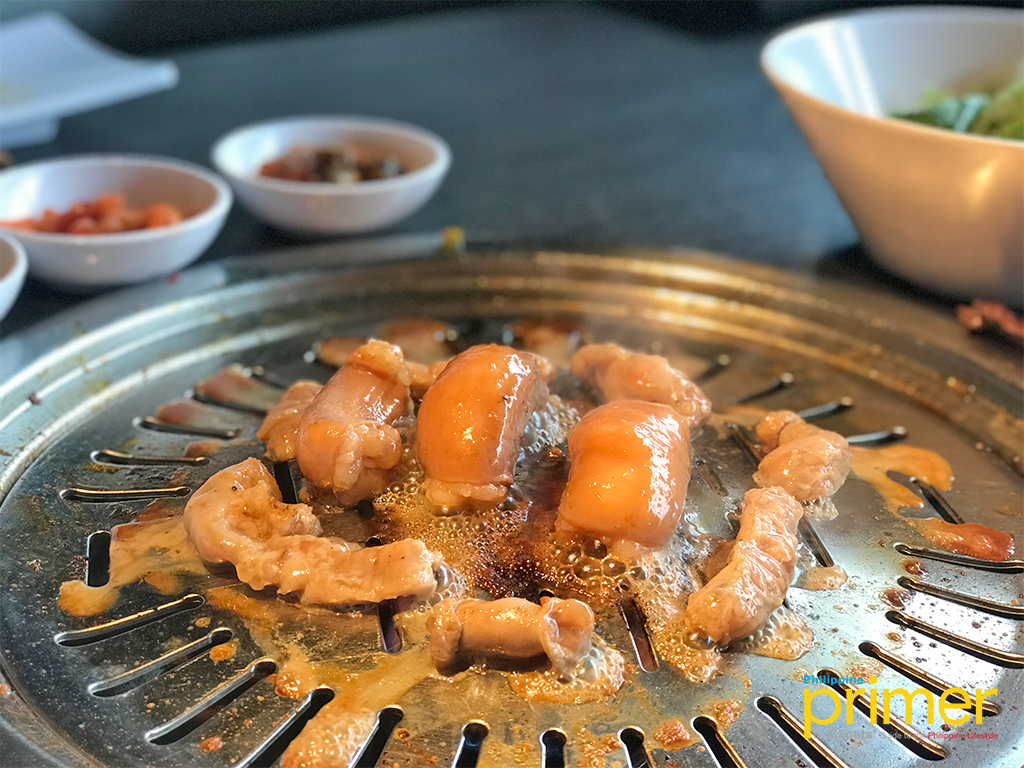 Something out of the box, ox large and small intestines with a sweet garlic marinated poured to the grill
All Korean BBQ place serve their usual banchan or Korean side dishes. For their sauces, Gen Korean BBQ serves three starter sauces: the sweet soy-based sauce, sesame oil with grilled salt and pepper, and salt with green tea. One of the best ways to eat it is to toasts their radish sheet and wrap it with your choice of meat, we promise you won't regret it!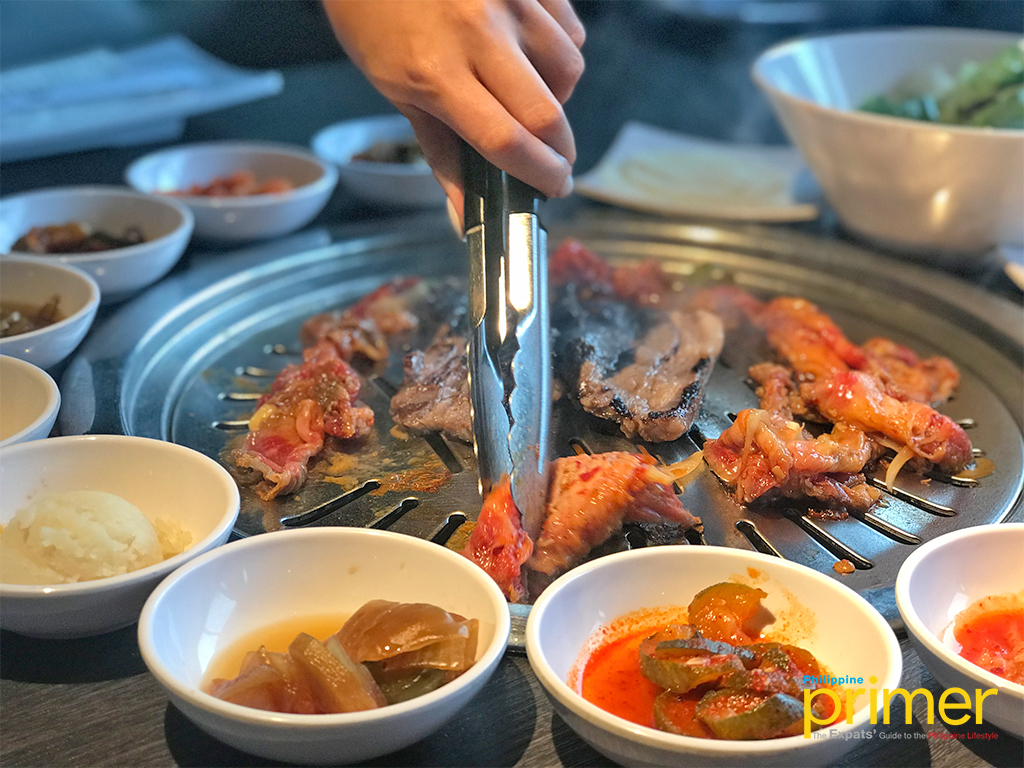 Nothing beats the experience to cook your own food and eat it afterward fresh from the grill! 
For the price of Php 798 per person for lunch items, you can order choose from 25 items. Note that you can only order 4 kinds of meat before asking for more. Dinner is priced at Php 1288 per person but with the choice of 35 items on the menu. They also have the #GenPrimetime which is Php 898, 2 pm to 6 pm (and Php 998 from 6 pm onwards) includes unlimited bottomless drinks, including draft beer and wine per person, Monday to Friday only; a great steal if you ask us!

Bldg J, Unit 1-16, SM By the Bay, Seaside Blvd, Mall of Asia Complex, Pasay City, 1300 Metro Manila

genmnlmarketing@gmail.com