Enjoy Sumptious Steaks in a Fun and Casual Manner at Ikinari Steak
Famous Japanese steak chain Ikinari Steak just opened its first Philippine branch, which is also the first in Southeast Asia, in December 2022. Let's check out what they've got!
Ikinari, which means "suddenly," aims to serve you steak ASAP when you crave some. Thanks to its casual approach to steak and dining as compared to upscale restaurants, the brand became an instant hit for busy Japanese salarymen who want their meats in a fun and easy way.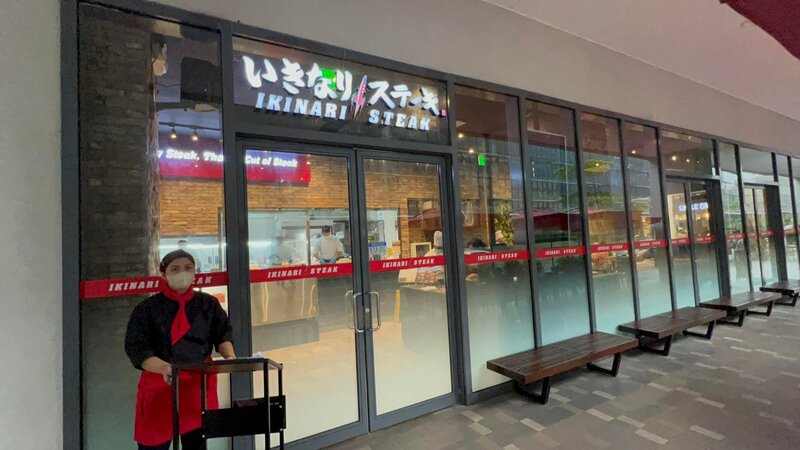 IMAGE from Philippine Primer
At the MoA branch menu, there are three mains: the Ikinari Steak's Wild Steak, which is certified Angus Beef chuck eye steak, can be had in 200-gram, 300-gram, and 450-gram portions; the Assorted Cut, a mix of premium order cuts and and its in-house Wild Steak, is available in 200-gram portions; and the Hamburg Steak come in 200 or 300 grams.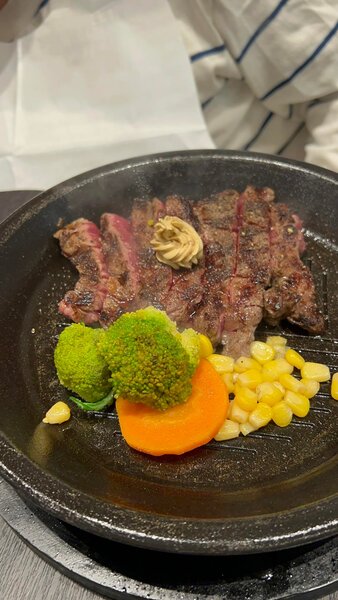 Wild steak (Php 920) / IMAGE from Philippine Primer
You can also order steak by the cut:  the "rich and butter" certified Angus beef Ribeye comes in 200 grams; the "tender and a flavorful all-rounder" certified Angus beef striploin; and the "juciest and most tender steak" Tenderloin is at 200 grams. The mains and by the cut orders each include a bowl of rice.
For lunch sets, Ikinari Steak has two options. First is the Wild Combo, a juicy combination of 150 grams Wild Steak and 150 grams Hamburg Steak. The second one is the Diced Cut of premium chuck eye, comes in 200 or 300 grams. For beef soup, salad, and soda, add Php 100.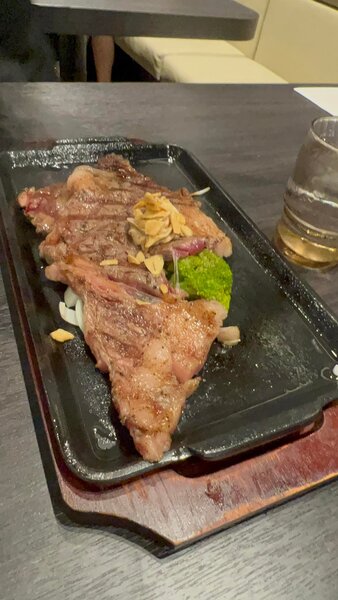 Angus beef Ribeye (Php 1,199) / IMAGE from Philippine Primer
Extras include Japanese white rice, steak sauce, and garlic chips. Alcoholic and non-alcoholic beverages are available too such as Japanese beers, as well as red wines and sodas.
Overall, Ikinari Steak offers quality steaks at mid-range prices in a laid-back dining setup. You will surely enjoy its offerings as well as the fun and casual ambience the resto exudes.
Ikinari Steak is located at G/F SM Mall of Asia Square, Marina Way MOA Complex, Pasay. For further announcements, visit the steak house on Facebook and Instagram.
Restaurant Menu
You can scroll the image left and right.