Café Creole
Never been to New Orleans? Now's your chance to do so: at Café Creole, you'll see what New Orleans is all about when it comes to food.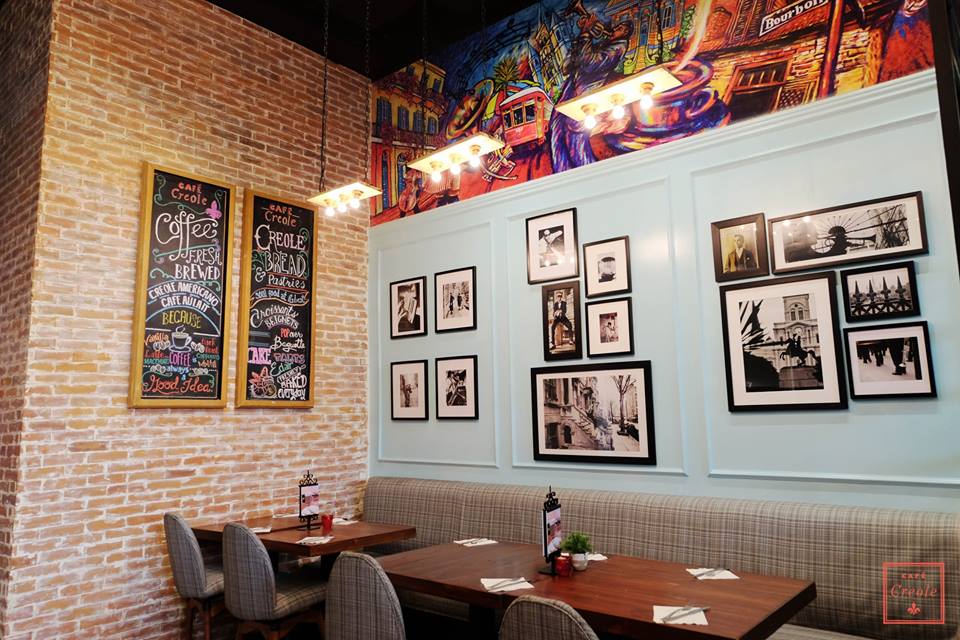 COZY INTERIORS. It's the place you'd want to spend all-day dining with.
Located at the Resorts World Manila, Café Creole offers a casual dining concept that serves Southern comfort food. They serve coffee, pastries, snacks, desserts, and even rice meals for people who come in to dine in this quaint café.
STEAK AND FRITES (P1,380). Devour on this 10oz Black Angus Rib Eye Steak with Brabant potatoes, French beans, and Aristocrat butter.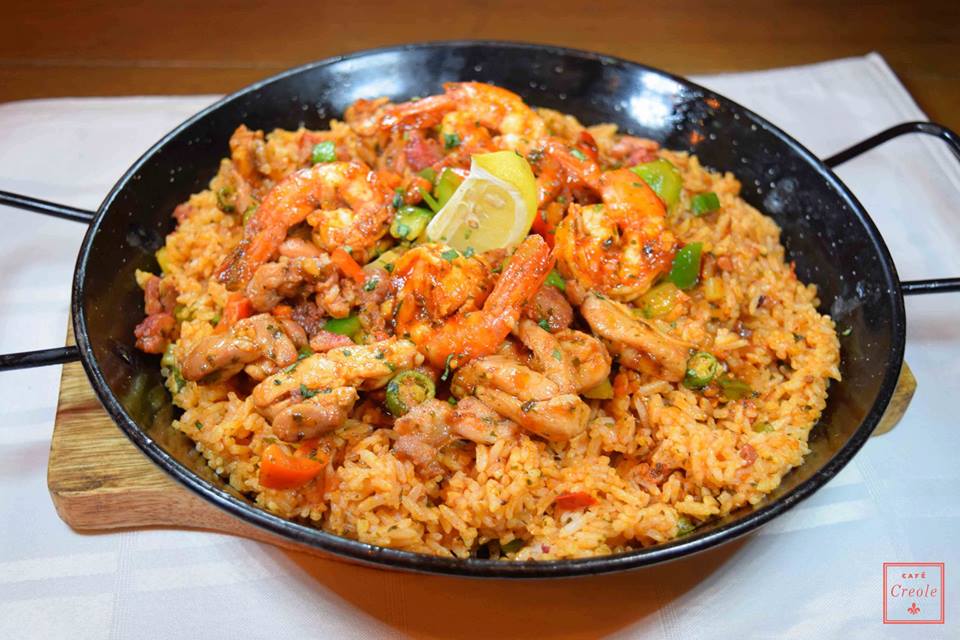 BOURBON STREET JAMBALAYA (P390). This dish that's good for 2-3 persons pax is made up of Cajun chicken, sausage, Creole shrimps, dirty rice, and Holy Trinity.
Here in Café Creole, their concept is about being an all-day café. In this restaurant, they serve Southern brunch dishes which are traditionally served in New Orleans. The idea to setup this restaurant was from restaurateur Raymond Magdaluyo and celebrity chef Peter Ayson. They said they wanted to create a spinoff to Uncle Murray Hertz, who was the original founder of Murray's New Orleans Bourbon Street Steaks and Oysters.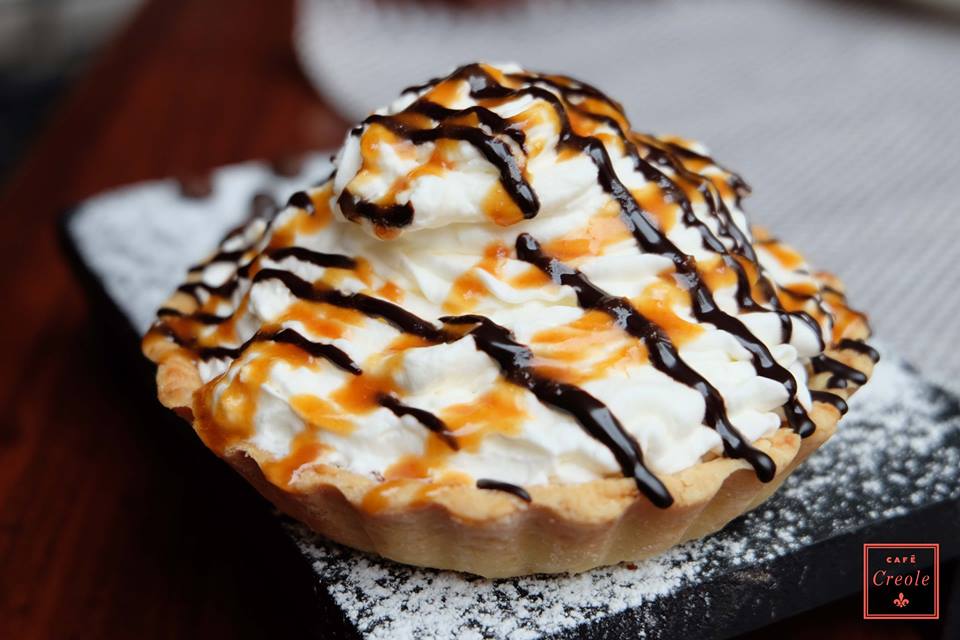 BANANA CREAM PIE (P195). Taste this sweet dessert to end up your savory adventure.
Aside from their savory food, they also have mouthwatering desserts you can share with your friends. Try their desserts which are also so good like their main course meals.
Also, dining in this restaurant will make you feel like you're in a neighborhood in New Orleans. Get the chance to be able to experience dining like you're on the other side of the world. Dine at Café Creole and taste a new cuisine you've never tried before.
Source: rwmanila.com
All photos are grabbed from Café Creole's Facebook page

2/F Newport Mall, Resorts World Manila, Pasay City, Metro Manila