The Urban Farm in BF Homes: Fresh finds in the metro (CLOSED)
UPDATED as of January 15, 2019: This restaurant is CLOSED.
The Urban Farm in B.F. Homes, Paranaque lets you in on a festive treat of fresh food!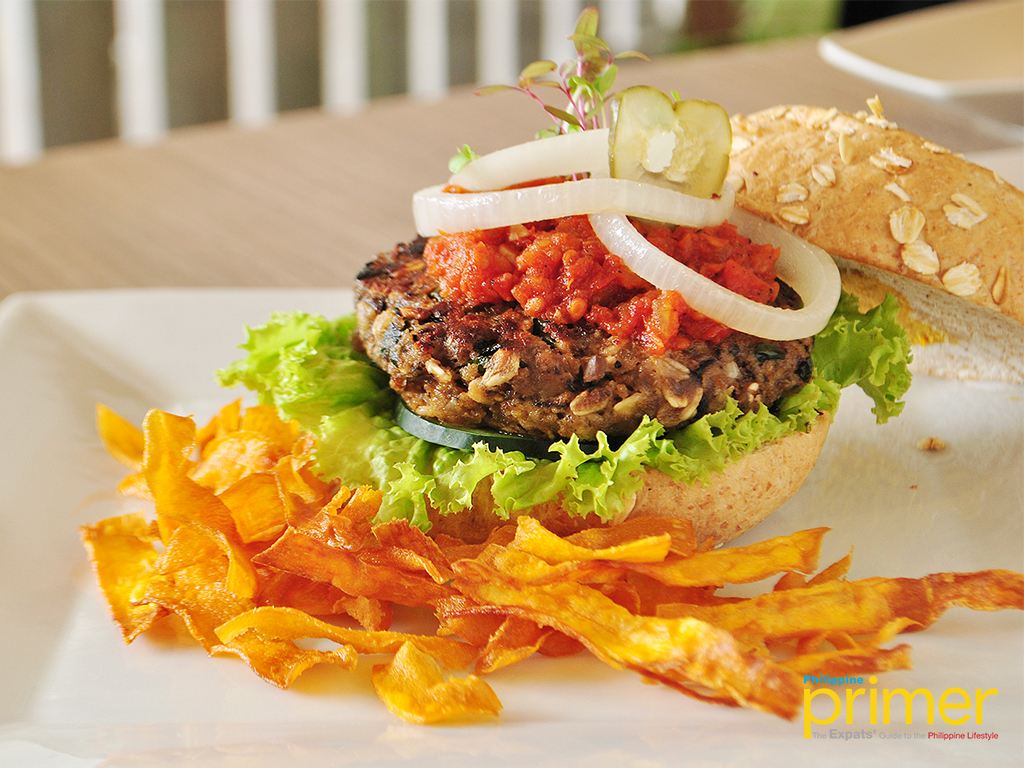 SHIITAKE MUSHROOM AND BEEF BURGER (Php 170). A rich marriage of shiitake mushrooms and beef formed into a delightful burger patty
Scouting for healthy eats in the metro can be like a needle in a haystack. Not only that — because sometimes, there is this belief that healthy does not "automatically equate" to delicious. However, there's this gem of a restaurant found in BF Homes, Parañaque that dares to disprove that notion. Check out The Urban Farm.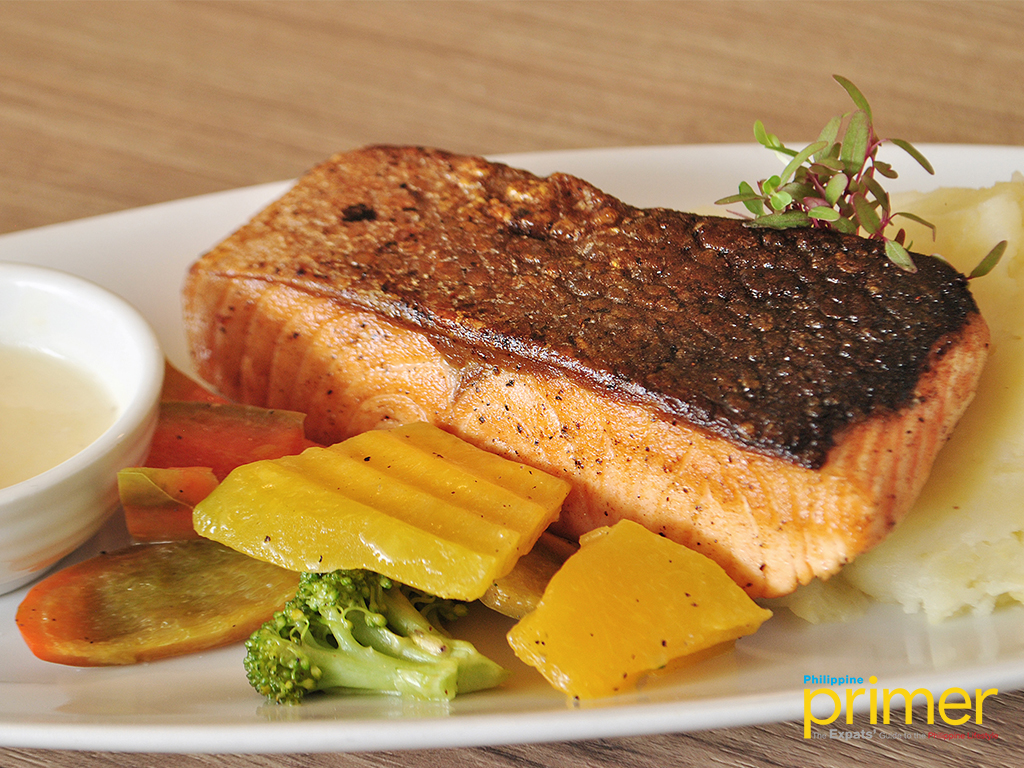 SALMON AND MASH (Php 389). Salmon served with a rich, thick white onion sauce. Mashed potato or sweet potato mash
The Urban Farm takes pride of its farm-to-table concept that serves organic food to its guests. In the metro, where you could be hard-pressed to find a place that serves healthy dishes, The Urban Farm gets you to enjoy their food offerings which are not only fresh, but are also as piquant as possible.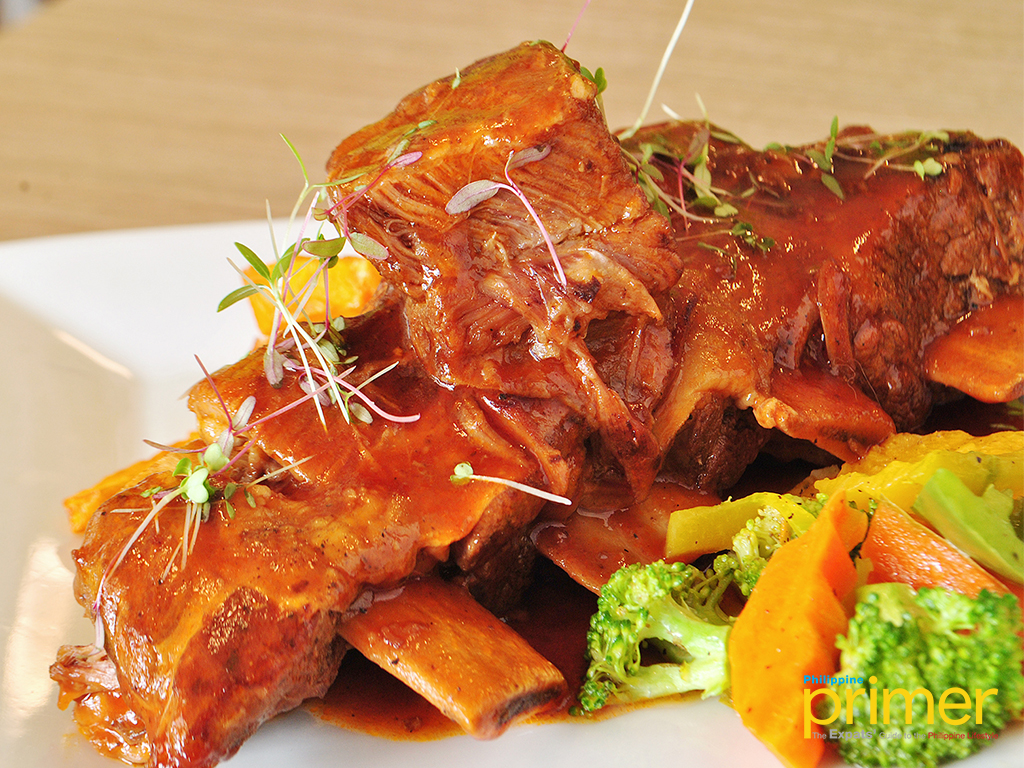 BBQ BEEF RIBS (Php 490). Fall-off-the bone beef ribs glazed with tangy BBQ sauce. Sweet potatoes or roasted potatoes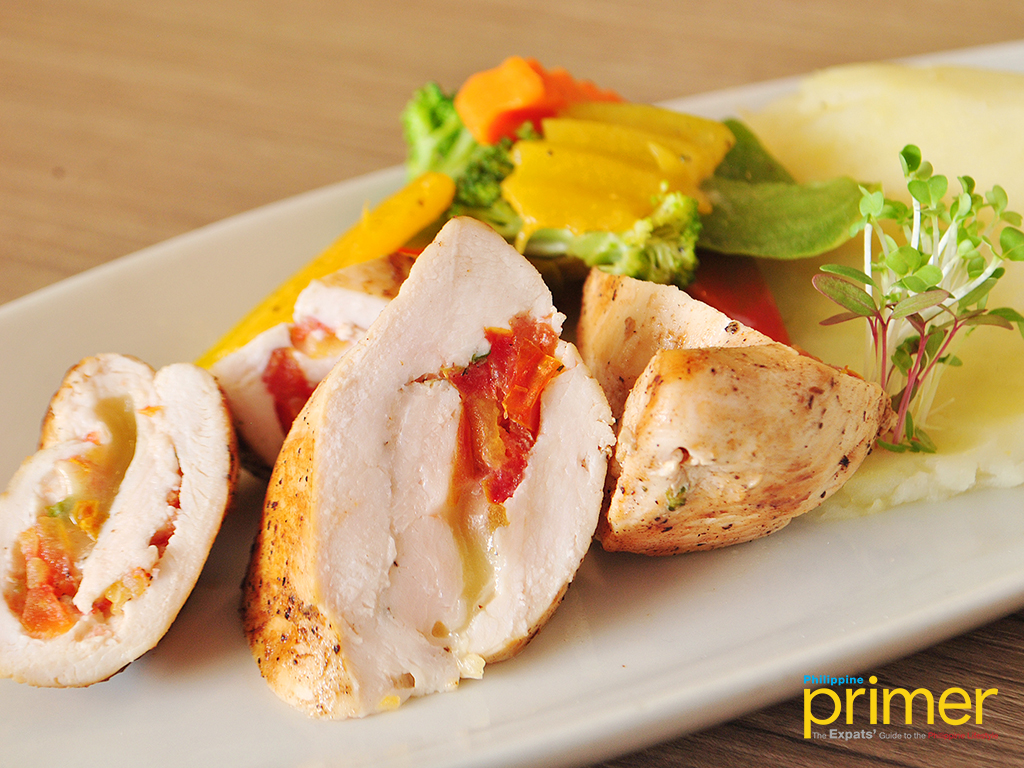 ROLL OF CHICKEN & PICO DE GALLO (Php 239). A salsa of onion, tomato, and micro greens rolled in a fillet of chicken breast, served with roasted potatoes
Their wide offerings of organic dishes starting from appetizers down to their beverage offerings are all delightfully healthy, good for sharing to those who are into healthy living. For those who aren't into leafy greens, no worries because they also offer red meats, poultry, and seafood on their menu. From using organic herbs and spices, down to using local fresh produces, their food are packed with flavors that makes you want to come back around for more.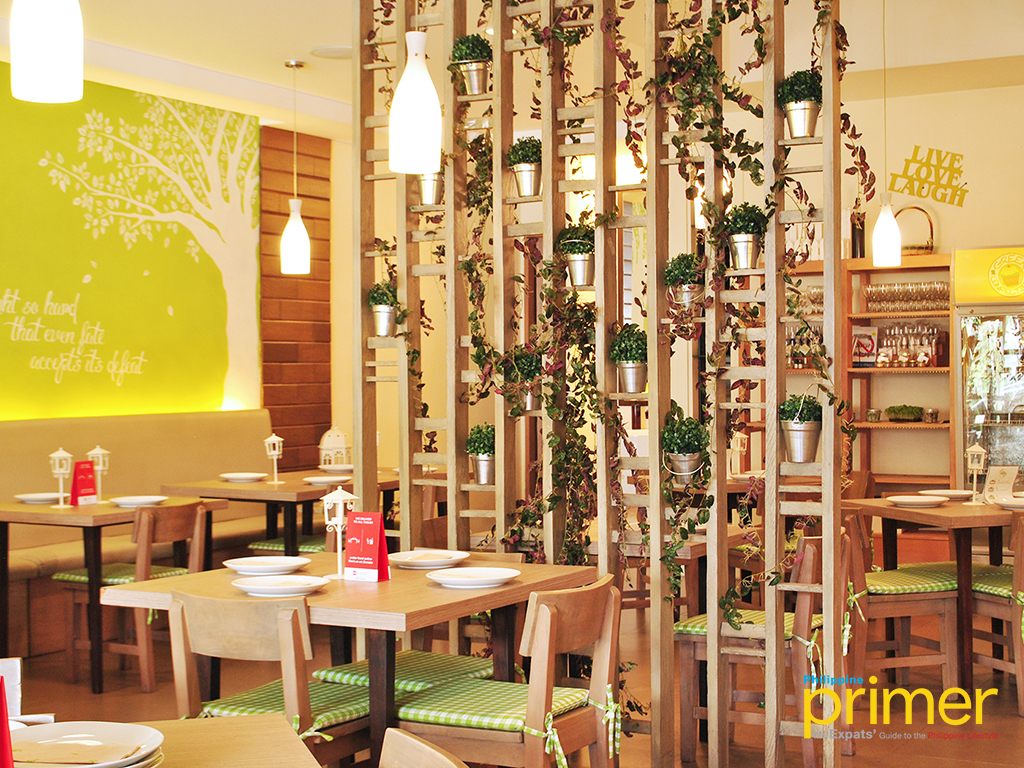 Inside The Urban Farm
Inside the restaurant, a homey ambience greets you with their apple green motif that speaks so much of nature. Potted plants, cute wall designs, and a well-lit interior give that sunny vibe to the place.
Excited to try The Urban Farm's healthy eats? Check it out now!
General Information
#4 President's Ave. cor. Adelfa St., Tahanan Village, Brgy. BF Homes, Parañaque
10 a.m. to 10 p.m. (Mon. to Sun.)
theurbanfarmresto@gmail.com