Samgyupan in Parañaque: Unli Filipino & Korean BBQ in One
Take out your chopsticks and tongs because we are going on an ultimate barbecue experience down south at Samgyupan Unli Filipino & Korean BBQ in Parañaque City!
If you are a die-hard fan of Korean BBQ but is also someone who absolutely loves Filipino flavors, this is the ideal place for you. Samgyupan is indeed a breath of fresh air in the Korean BBQ game here in the metro by bringing a "new experience to Samgyup."
This genuine experience according to one of the owners, Kenneth Miranda, comes from combining both Filipino and Korean concepts and diminishing the idea that all Samgyeopsal (commonly shortened to "Samgyup") restaurants are the same.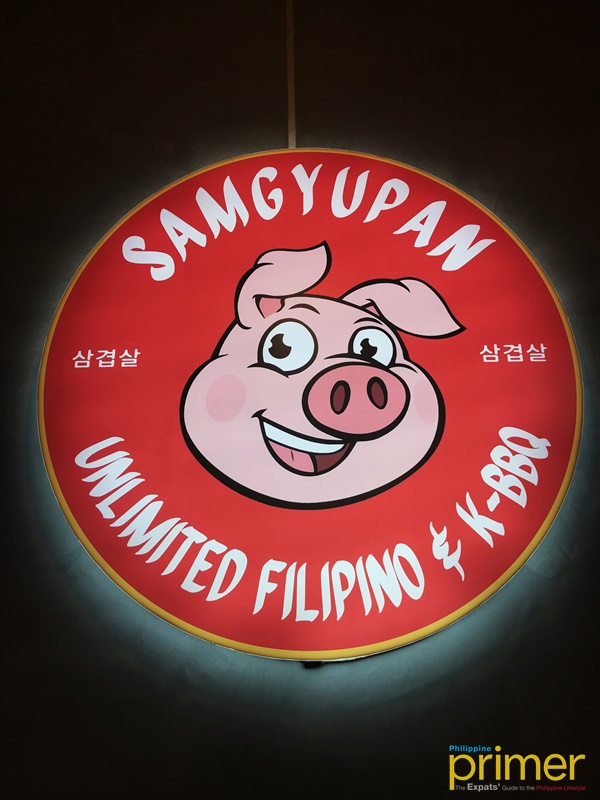 The fusion also aims to make people, especially Filipinos relate whenever they are in a Samgyup restaurant as well as to give the best customer service to their diners.
Kenneth and his co-owners believe that food comes second and customer service should always be at the top. That is why, aside from making their dishes stand out, they also make sure that their staff is friendly and attentive to their guests.
Dining areas
Samgyup restaurants are often filled with big groups that, more often than not, may create quite a ruckus. Fortunately, Samgyupan has two different dining areas: one for groups and another for those who want a more intimate experience.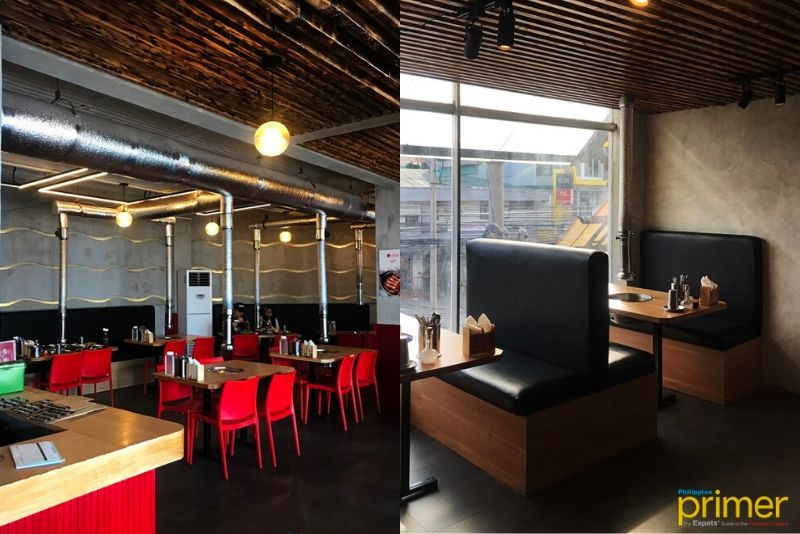 Two dining areas in Samgyupan
The space for groups is composed of tables for four or more people in an open area, complete with a TV for entertainment. On the other hand, couples (or friends) can opt to dine at the more quiet part of the restaurant furnished with comfortable couches.
Filipino choices with Korean favorites
According to Kenneth, honoring and paying homage to the Filipino identity is one of their topmost priority from their branding to the dishes they serve to their customers. They took the trend that is Samgyup restaurants and gave it a more Filipino version by incorporating Filipino side and main dishes with the traditional Korean ones.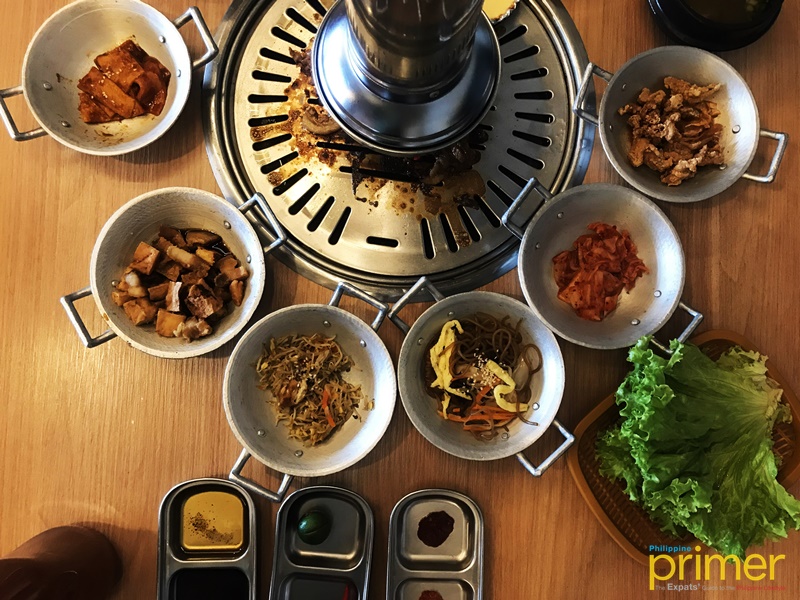 You can choose from Samgyupan's three packages:
Unlimited 1: Chicken & Pork (Php 349)
Unlimited 2: Chicken, Pork & Beef (Php 399)
Unlimited 3: Chicken, Pork, Beef & Seafood (Php 499)
Meat plates
"Genius Insanity" as they call it, Samgyup serves favorite Filipino dishes for their meat plates such as Inihaw na Liempo, and the best selling Chicken Inasal! You can enjoy these with rice wrapped in fresh lettuce and if you want, you can also dip it to the very classic spicy soy sauce with calamansi juice before indulging!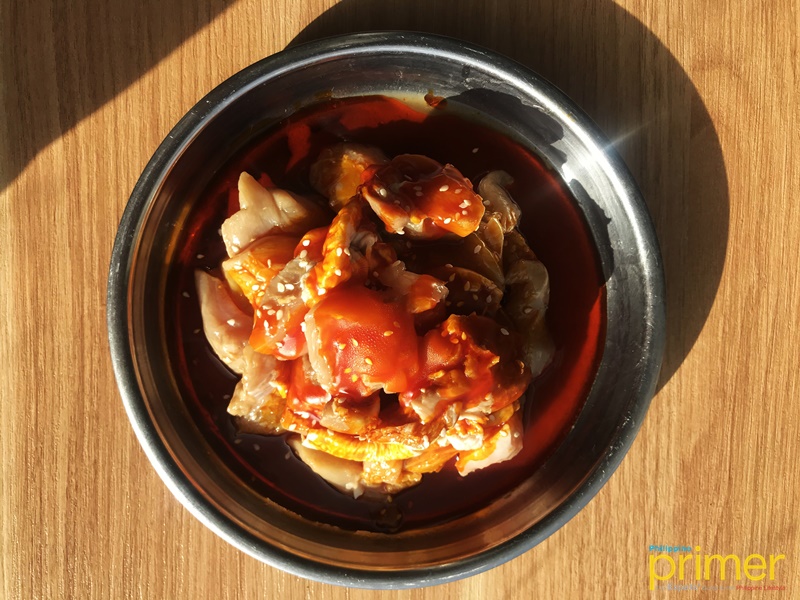 Samgyupan's best-selling Chicken Inasal
Beloved Filipino beef dishes such as Kare-Kare and Bulalo are now grill-able, too!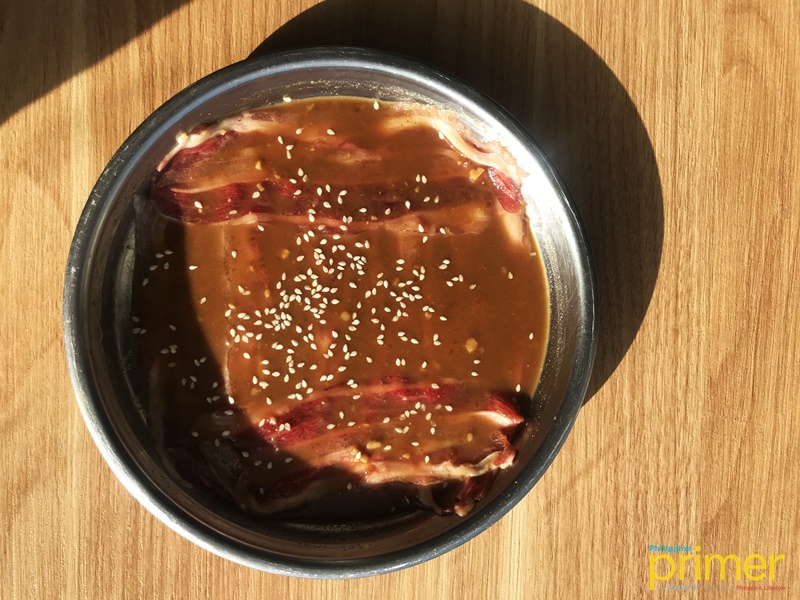 Samgyupan's Kare-Kare Beef Samgyup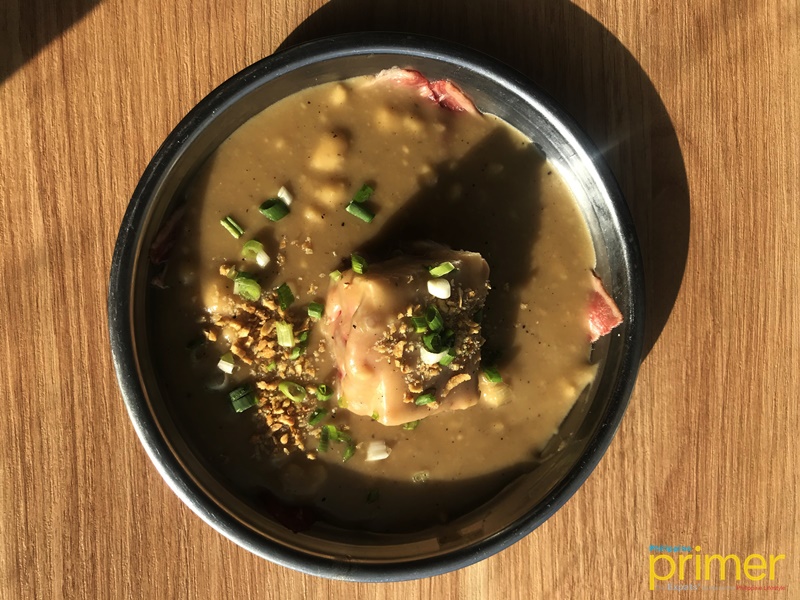 Samgyupan's Sizzling Bulalo
Have you ever been to a Samgyup restaurant that offers seafood? When you dine at Samgyupan, you can grill your own Salmon Belly and Squid Bulgogi at the comforts of their cozy space!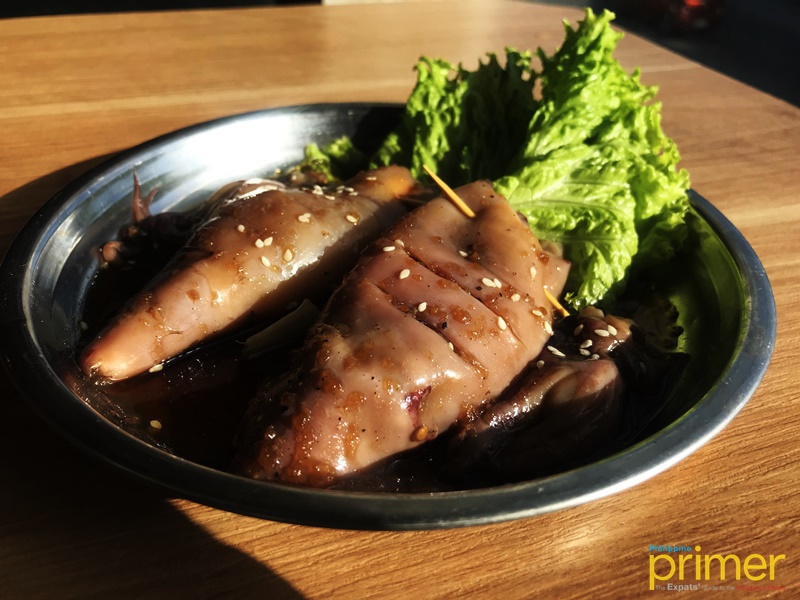 Samgyupan's Pusit Bulgogi
Other meat plates include Spicy Chicken, Pinoy Pork BBQ, Yangyum Bul Jib, Pork Gochujang, Buljib Samgyeopsal, Bulgogi, Yangyum Beef, Woo Samgyup, and Gochujang Beef.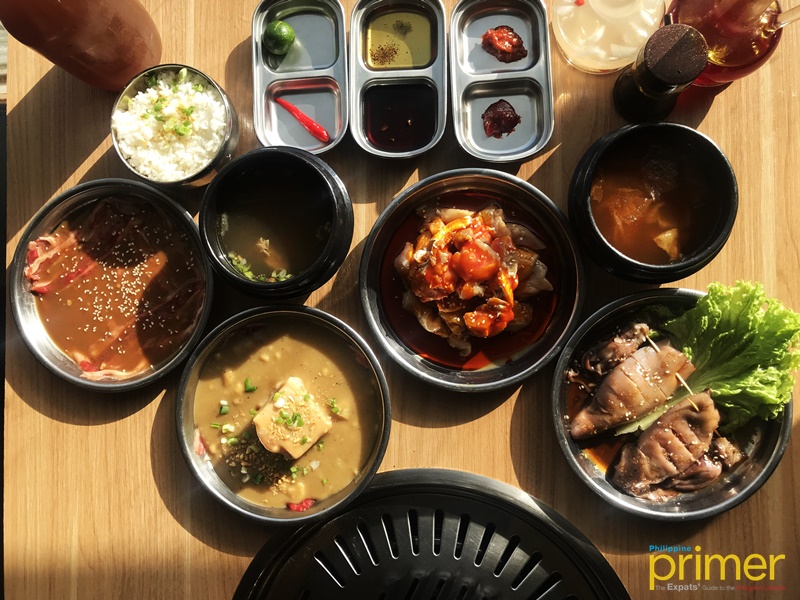 Side dishes
No Samgyup meal is complete without side dishes!
Samgyupan has a selection of traditional Korean sides such as kimchi, fishcake, japchae, and cheese. The star of it all, however, is the Filipino side dishes composed of tokwa't baboy (stir-fried pork and tofu), kamote cue (sweet potato), toge (mungbean sprout), and their best-selling chicken skin.
How mouthwatering is that? Additionally, they also serve these sides in a cute mini kawali (a Filipino type of pan)!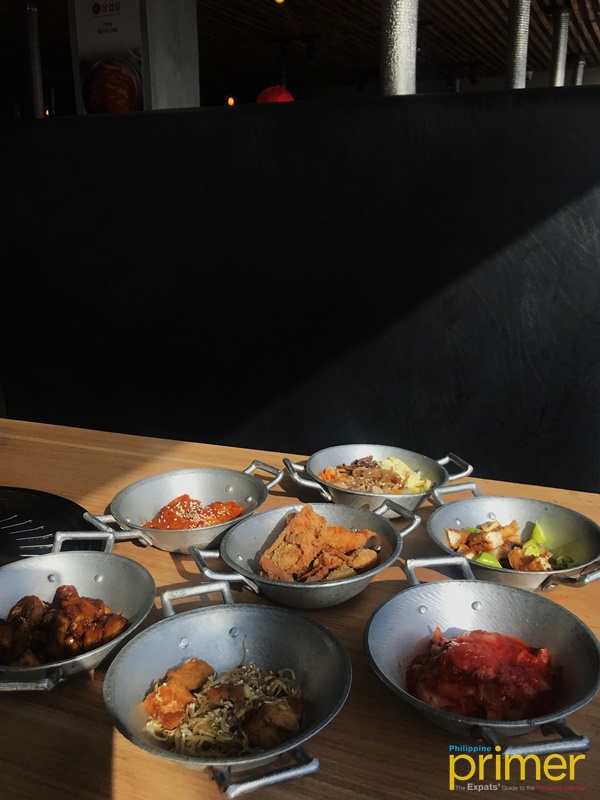 Samgyupan's unlimited sides
Other than these generous sides, they also serve Kimchi Sinigang and Bulalo Soup! Who would have thought a Korean staple food can mix well with every Filipino's favorite soup dish?
Samgyupan's Kimchi Sinigang and Bulalo Soup
Aside from unlimited packages, Samgyupan also offers ala carte serving for Php 300/head. This includes one set of all sides and iced tea, one meat plate of your choice, 200 grams of chicken, 180 grams of pork, and 180 grams of beef. Every succeeding plate will cost Php 200 and Php 100 for all sides to be refilled. A single side refill is for Php 30.
They also have an offer milktea lovers can't resist—unlimited milktea for as low as Php 89!
Samgyupan is located at 90 Doña Soledad Ave, Betterliving, Parañaque City. They can accommodate at least 90 persons and is open from Monday to Sunday, 11 p.m. to 2 a.m. They also accept reservations for different types of events. If you want to get to know them more, you can also check out their official Facebook page. Samgyupan na!
How to get here
By car: From Ayala, take the Metro Manila Skyway to Parañaque and exit at Doña Soledad Avenue.
Drive straight at Doña Soledad Avenue. Samgyupan is on the right side of the road. There are parking spaces available outside the establishment.
---
Words and photos by Hannah Carmona
Store Information
90 Doña Soledad Ave, Betterliving, Parañaque City
0917-563-9488
11 p.m. to 2 a.m. (Mon to Sun)
Cash only
Restaurant Menu
You can scroll the image left and right.