Orange Whisk Restaurant and Pattiserie
It's not that difficult to find Orange Whisk Restaurant and Patisserie along the food strip of Aguirre Avenue. For one thing, the restaurant has a big sign up front, not to mention a bright orange color that is, without a doubt, hard to miss.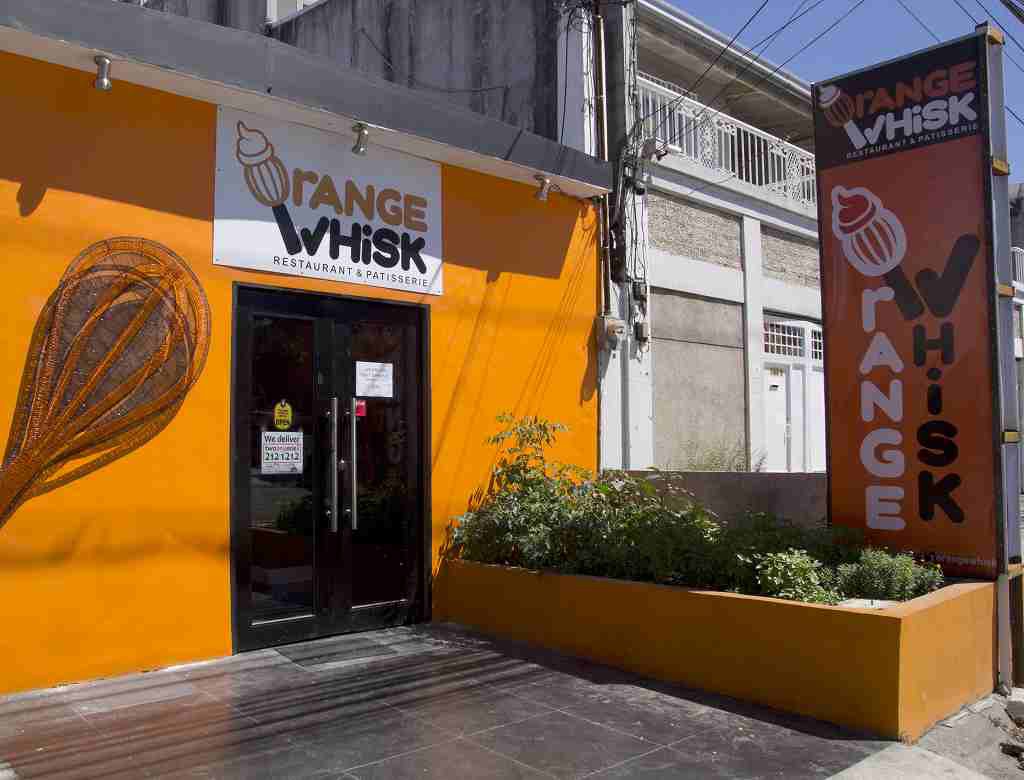 The restaurant is a joint project of Isaiah Ortega and Pastry Chef Korinne Lirio, who have come up with a selection of dishes that are deceivingly simple yet comforting and delicious. Among the favorites are their Burger Steak with Blue Cheese Mushroom Cream Sauce – a dish of Kutayama Wagyu steak on a bed of mashed potatoes drizzled with mushroom sauce – and Wagyu Saikoro Steak, seared cubes of tender beef, sided by vegetables, soaked in ginger sauce. Equally irresistable dishes on the menu are Garlic Butter Shrimp with Tomato and Savory Fat Crab Sauce, Ginger Poached Half Chicken in Light Soy Sauce and Sesame Leeks, and Braised Ox Tongue in Basil Mushroom Reduced Cream Sauce and Truffle Garlic Oil.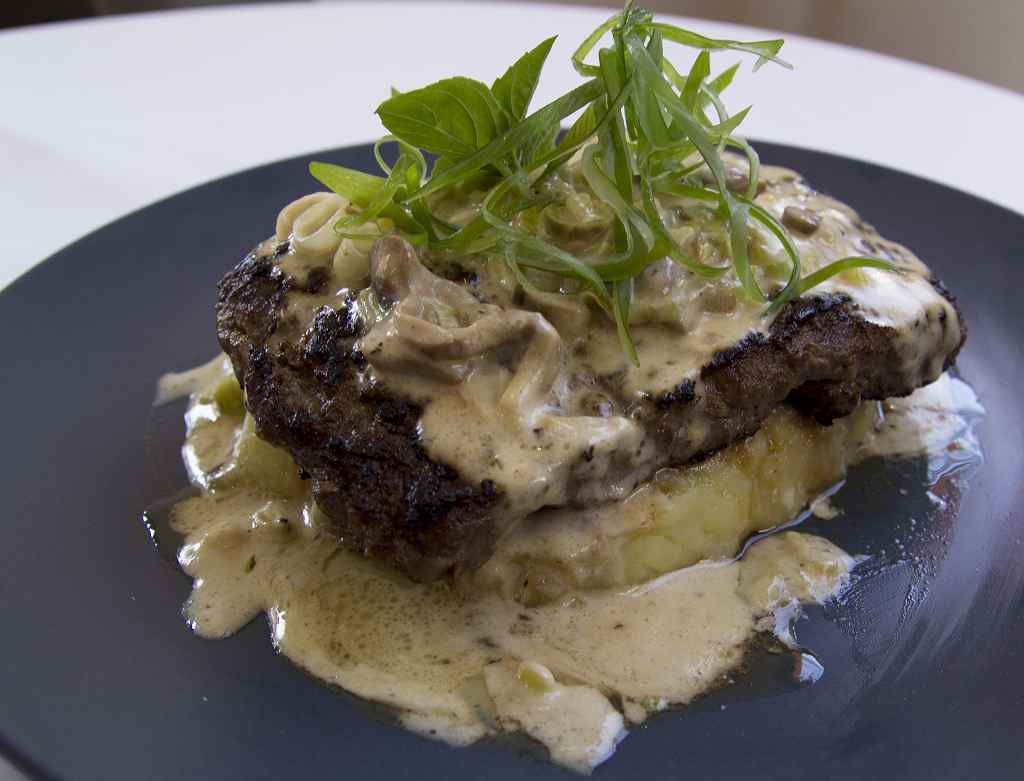 Burger Steak with Blue Cheese Mushroom Cream Sauce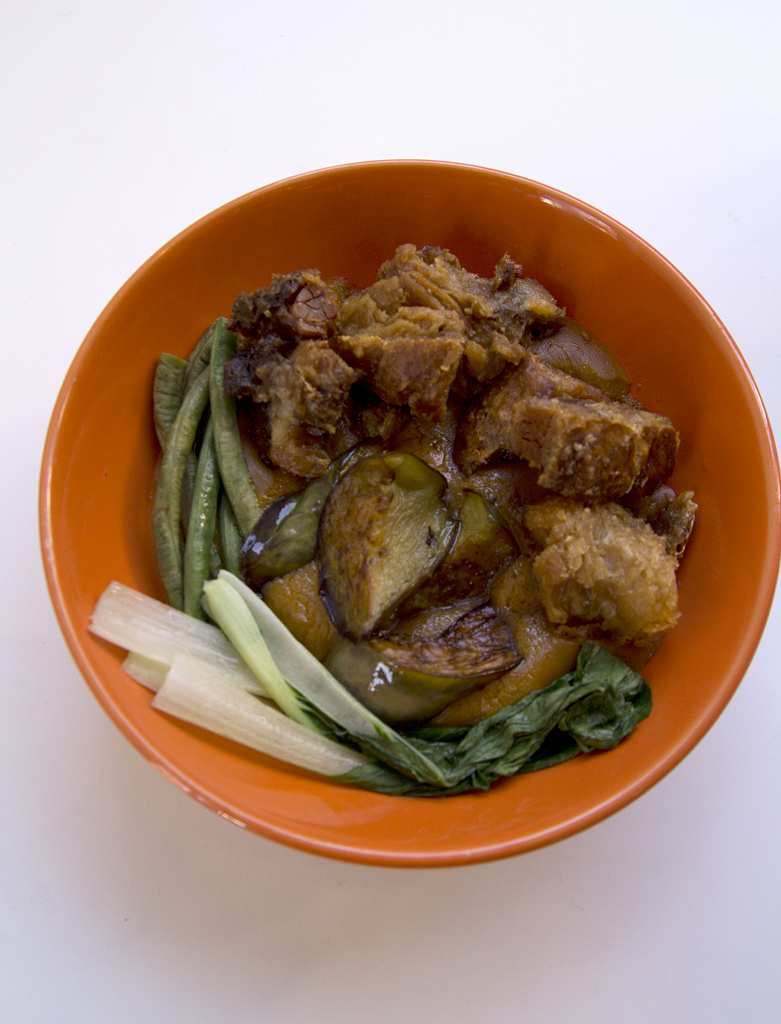 Kare-kareng Bagnet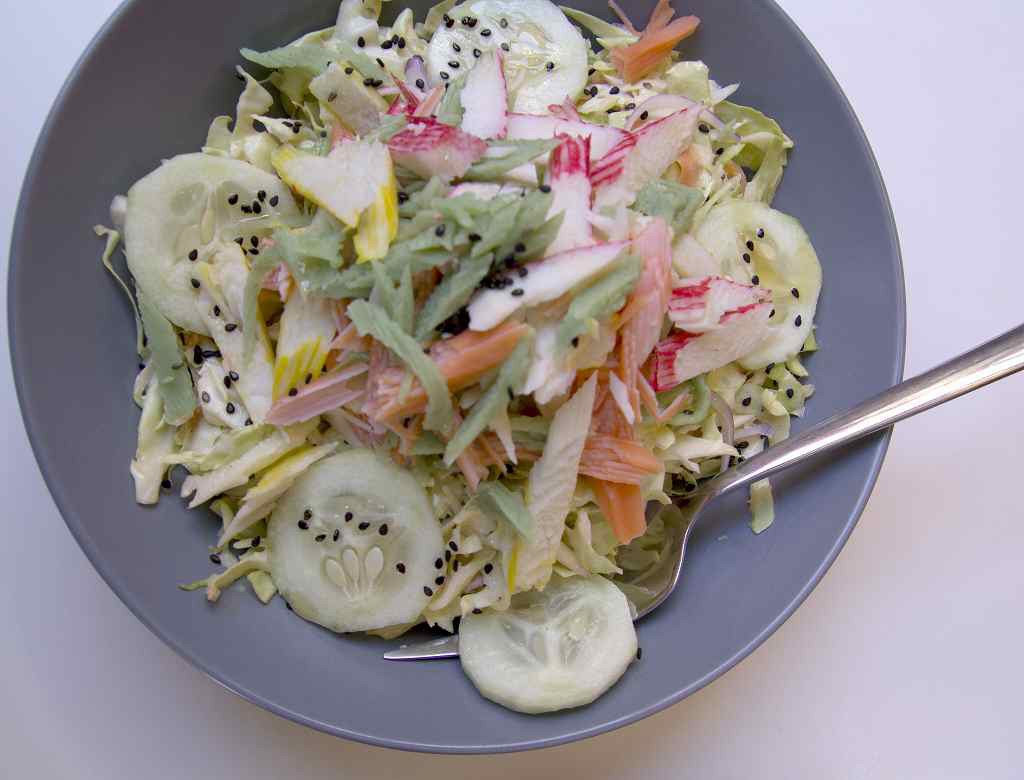 Kani Salad
Orange Whisk Restaurant also happens to house two other restaurants: chicken wing hub Wingsanity and Oink Oink the Big Bagnet, a bagnet factory which has incorporated the simple bagnet into different Filipino dishes, such as kare-kare, laing, and pinakbet. It's their kare-kare that deserves the spotlight, though – classic peanut sauce, bokchoi, and of course, crispy chunks bagnet, the perfect convergence of sweet, savory, and crunchy in a bowl.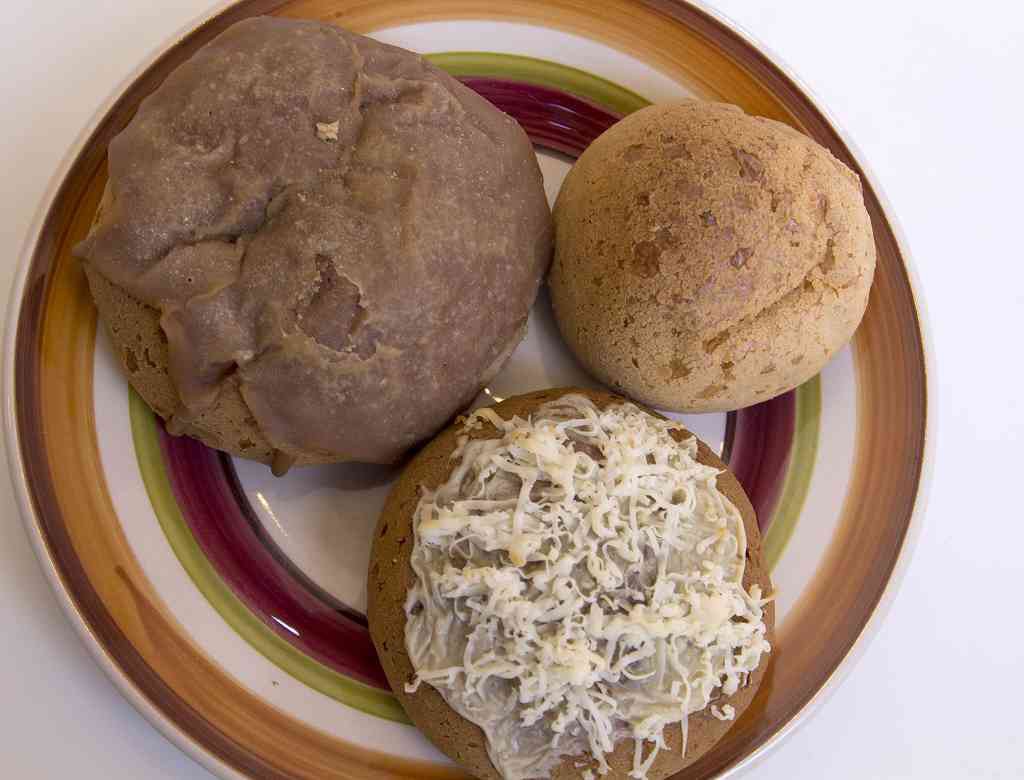 Chewy Buns
A meal isn't complete without a dessert or two at Orange Whisk. They've got eclairs, chocolate cake, cookies, cupcakes, and other assortment of sweets, but their Chewy Buns are the ones that have gotten the most raves. They're crunchy on the exterior but only until you bite them and get to the chewy center. Like everything else at Orange Whisk, it's simple and really good.
—
Photos and article by Marian Benetua

162 Aguirre Avenue BF Homes, Parañaque City

Monday to Thursday (11 AM to 2 PM and 6 PM to 10 PM) Friday to Saturday (11 AM to 2 PM and 6 PM to 2:30 AM) Sunday (11 AM to 2 PM and 6 PM to 10 PM)