Milky Moustache
For those with a sweet tooth, Milky Moustache is a godsend. This cutesy neighborhood cafe serves coffee, tea, all-day breakfast items and tasty snacks such as paninis, sandwiches and pasta.
…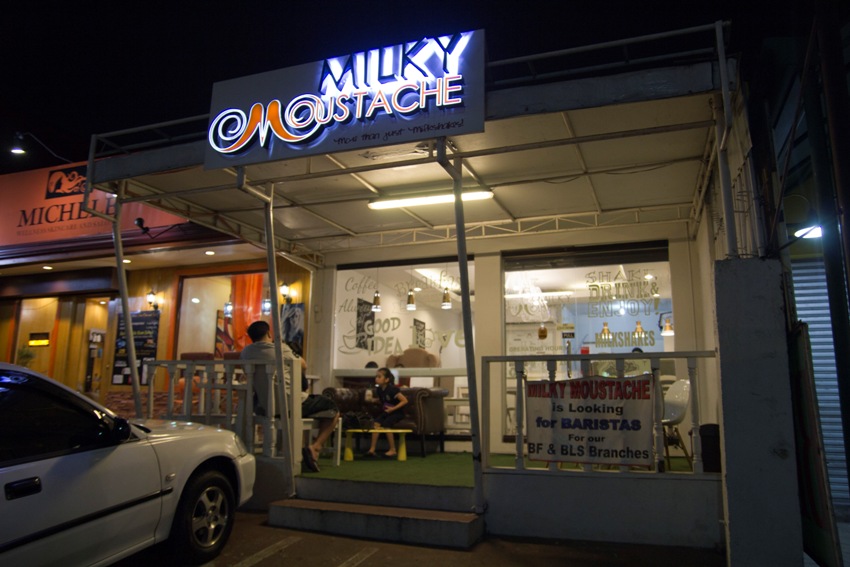 CUTE WITH A CAPITAL C. Milky Moustache looks homey and inviting, complete with a white porch.
…
But to top it all off, Milky Moustache specializes in fantastic, creamy milkshakes.
One might find the number of choices overwhelming, but simply ask the servers for the bestsellers, and they will most likely point you to The Mustachio (the cookie butter milkshake, P170) or The Horseshoe (the Reese's peanut butter milkshake, P170). Both milkshakes are rich and smooth, and the flavors are quite distinct with every sip. They also have just the right amount of sweetness – nothing too cloying.
If milkshake is not your thing, Milky Moustache's coffee is also excellent. You can choose from regular coffee, brewed coffee, or blended drinks. Their snacks and all-day breakfast are not to mess with either. They come in good-sized servings and every well-designed plate is simply begging to be Instagrammed.
…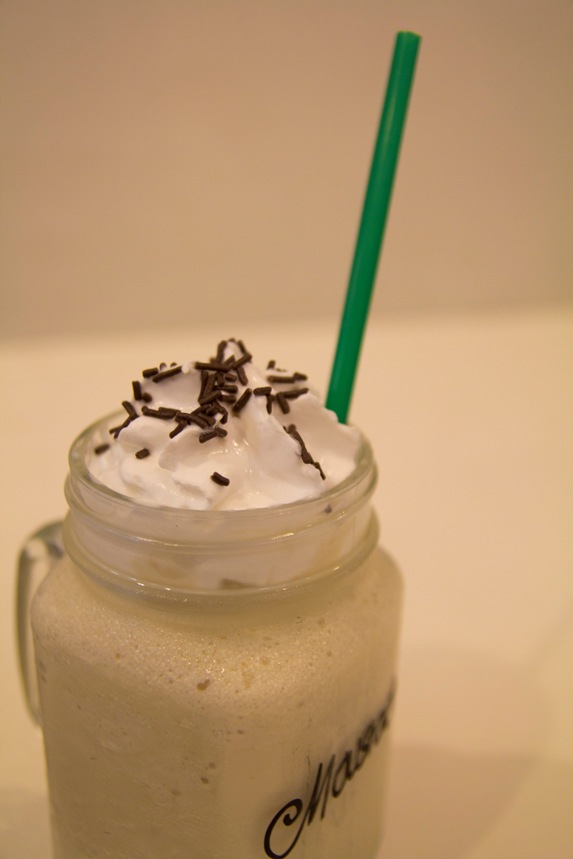 …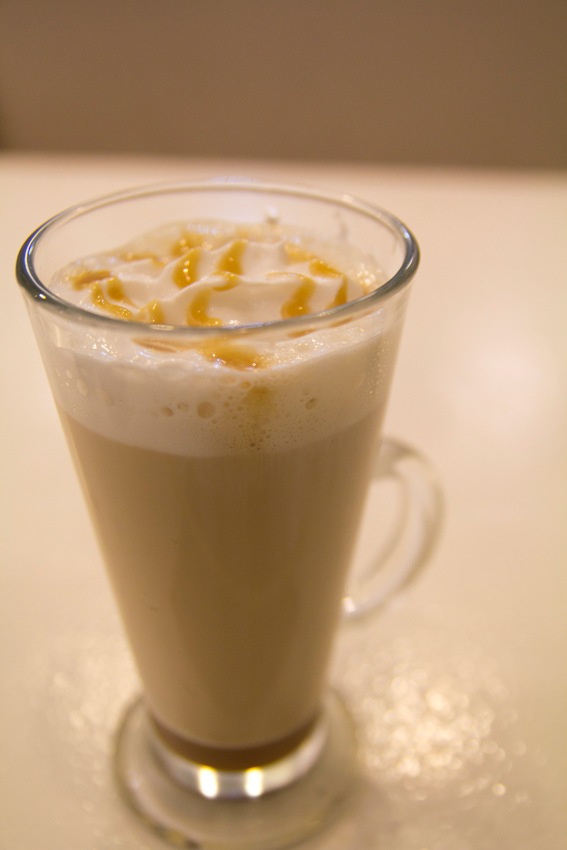 DELICIOUS DRINKS. Some of Milky Moustache's signature drinks.
…
Milky Moustache has two branches: one at Aguirre Avenue in BF Homes Paranaque and another at Dona Soledad Avenue in Better Living Subdivision. Both branches have bright, cheery decors, with comfy couches, and quaint wooden chairs and tables. Soothing white and gray colors mostly make up the interiors. Milky Moustache also closes shop quite late at 12 am. It's a great place for relaxation after school or work, preferably with a plate of pasta, a good pint of milkshake and friends you can share the fun with.
…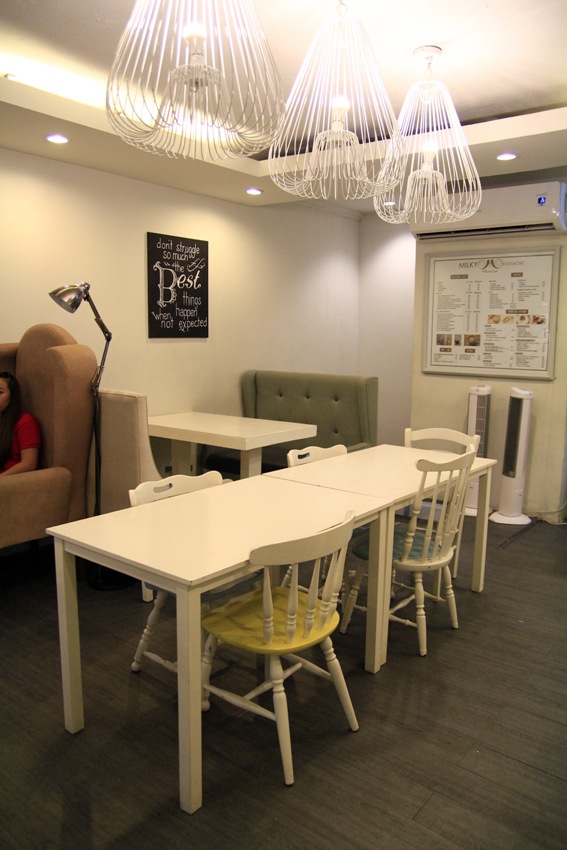 QUAINT AND COZY. The interiors are mostly whites and grays, perfect for those who want to enjoy their milkshakes in peace.
…
…
****
Photos and article by Jess Jacutan
…
67 Aguirre Ave., BF Homes, Paranaque City
Monday to Sunday, 12 PM to 12 AM
161 Regina Bldg Dona Soledad Ave, Better Living Subd., Paranaque City