Magnum Opus Fine Coffee Gallery
In an artisanal coffee shop, brewing is an art form.
It needs to have a perfect combination of art and science. Seems quite hard to achieve, isn't? I personally believe that choosing a fair-trade of beans is not only the key but having a passionate and talented barista too.
In our quest of finding must-go places in BF Homes, we discovered a quaint coffee gallery in the heart of Aguirre Avenue. When we arrived at the place, the nice smell of brewing coffee assured us that we are at the right place. They have these quirky wall paintings hanging on the wall, wooden chairs and tables, and most especially this bar where you can actually watch how your coffee is made. This special coffee shop in the south is a dream-come-true for coffee-lovers. However, it is a little far away from Makati where I live.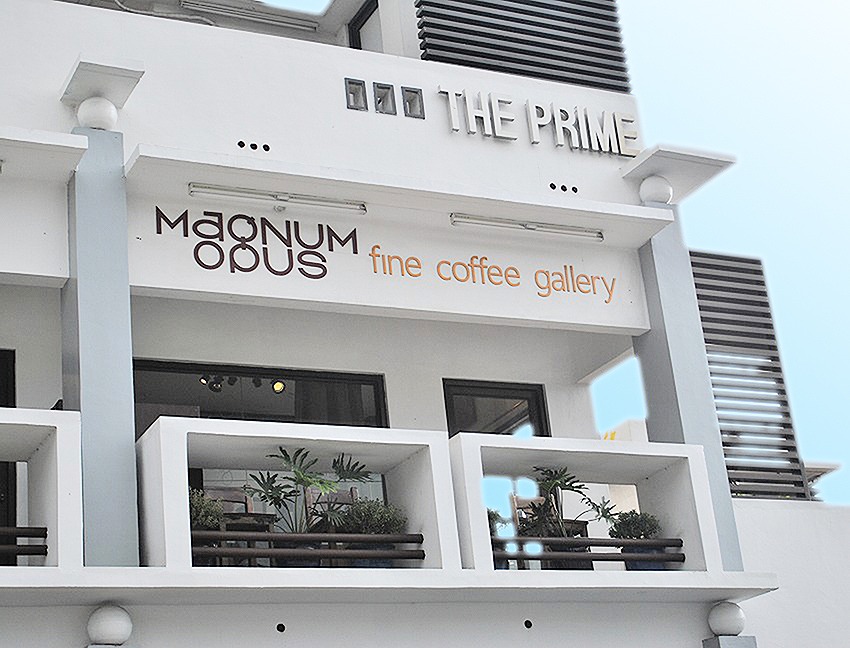 I like coffee but I am limited to latte and mocha. That was why visiting Magnum Opus was like receiving an early Christmas gift. Each cup is made to order and skillfully crafted. The baristas artfully whip each coffee with care and precision and I never thought that the ingredients and brewing process were that intensive.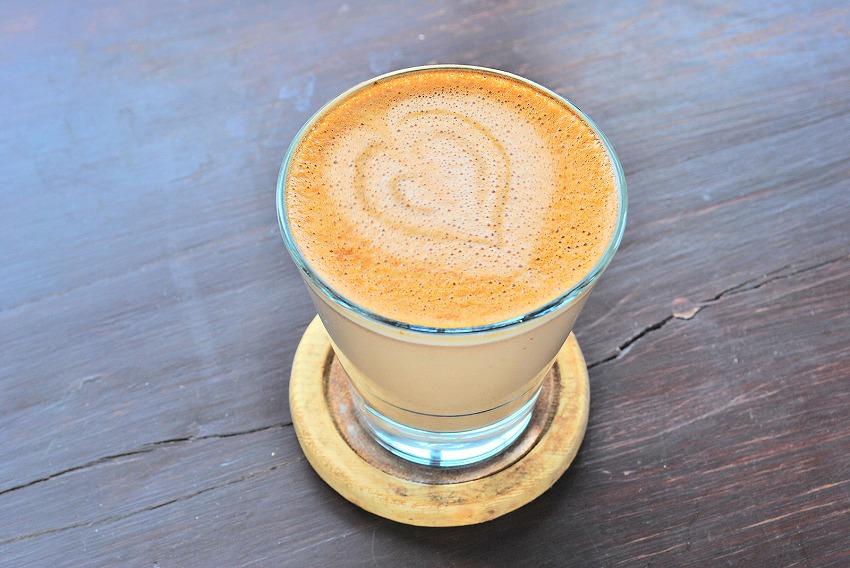 Belgian Heartbreaker (P175)
From the meaning of Magnum Opus which is 'great work,' you can expect that nothing is regular about this little coffee shop. The fact that they actually serve in proper glasses rather than the usual paper or plastic cup is perfect proof that they are serious about making you a good cup of coffee. This cool hang-out place in the south is a coffee haven to all caffeine lovers out there. Don't get me started with their Belgian Heartbreaker. It was just mind-blowing. The rich taste of Belgian blended so well with the espresso. If you are living in Quezon City or Manila, I swear this cuppa is worth the trip. One of the best-sellers and the owner's favorite is the Hand Brewed Single Origin coffee, a meticulously-prepared, slow pour-over method that highlights the best in the bean.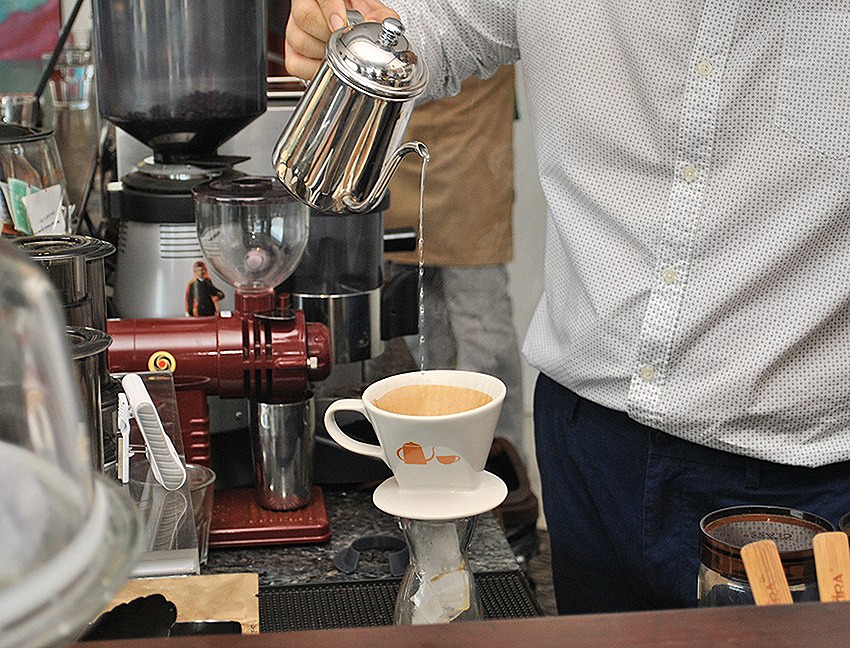 Jonathan Choi is not only the owner but also an expert artisan barista. He acquired his expertise in coffee-making from traveling to different countries. He shared with us that he found inspiration from a Chinese Q-grader (licensed coffee taster), who served him the best black coffee he ever tasted. That unforgettable taste made him open a coffee shop thus the birth of Magnum Opus.
(2) Flat White (P150) and Fudgezilla (P45)
Once you taste the coffee of Magnum Opus, the commercialized and overrated coffee will never taste the same way again.
Magnum Opus can also host your corporate events, meetings or coffee parties for 30-40 pax. Just call the shop for private bookings.
Written by: Prau Lorena
2/F The Prime Bldg., 115 Aguirre Ave., B.F. Homes, Parañaque
02 553 6224 / 0917 817 3697
Tuesday to Sunday: 10:30am to 11pm | Mondays: 4:30pm to 11pm
None
(Cash Only)