Baccarat Room and Bar in Bay City Offers World's Finest Cigar and Liquor
Found inside Solaire Resort and Casino is an acclaimed lounge bar, the Baccarat Room and Bar. 
The speakeasy bar lets you enjoy a relaxing and sophisticated vibe, offering a vast selection of both local and international cigars.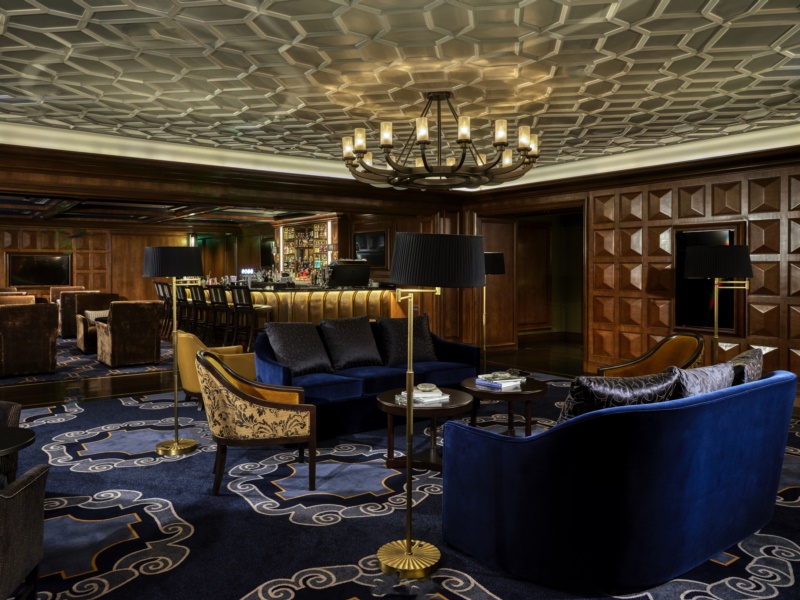 Formerly known as the Cigar Bar and Poker Room, The Baccarat Room and Bar puts the spotlight on the gentlemen's club vibe, which is undeniably appealing to the tycoons and youth today, especially that they love to interact and bring new acquaintances closer.
The interesting part is that the bar initiates a baccarat game—a comparing card game played at casinos. Guests play this in a private room with eight tables inside, and they are allowed to choose from a wide variety of refreshing beverages while playing.
In addition, Baccarat Room and Bar has introduced several exclusive promos that guests will definitely enjoy.
For party-goers and heavy drinkers, the Sun Down to Sun Up lets you party all night with 60 hours of extended happy hour paired with premium cocktails.
Try out their Meye Mobster(Php 288) or Chicago Outfitter (Php 188), and avail less 10% on every bottle and less 10% on selected cigars. This interesting promo is only available from Friday 5 p.m. until Monday 5 a.m.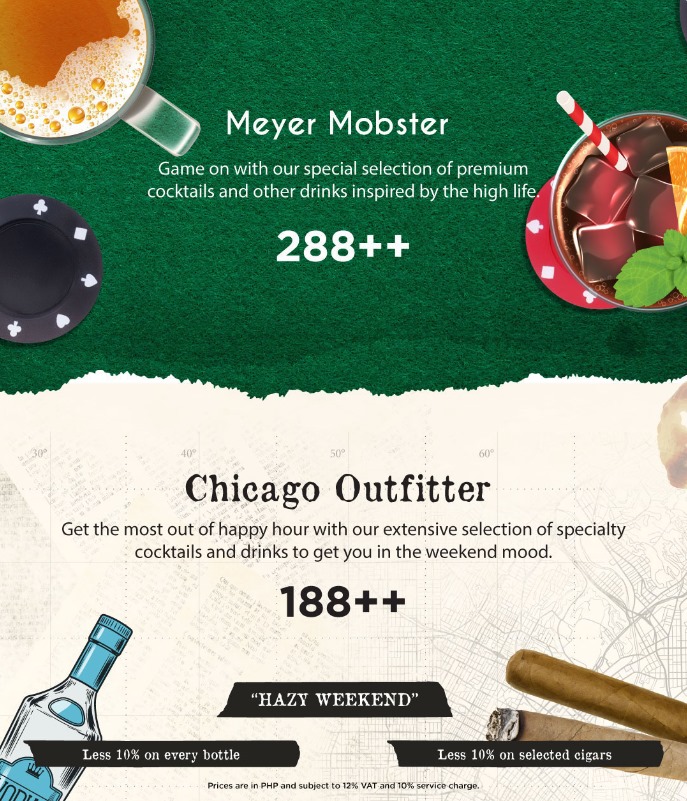 Good news, ladies! Baccarat Room and Bar also offers this amazing promo called Ladies Night. You may avail their ladies drinks for half the price from Monday to Thursday from 6 p.m. to 10 p.m.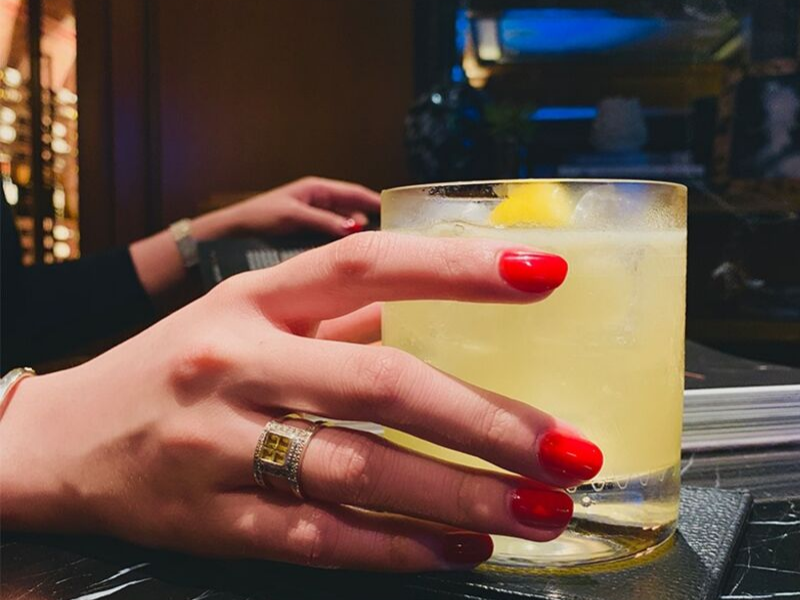 Apart from the special offers, Baccarat Room and Bar takes pride in its wooden interior, carpeted floors, and luxurious furniture, highlighting the old-sophisticated touch of the bar.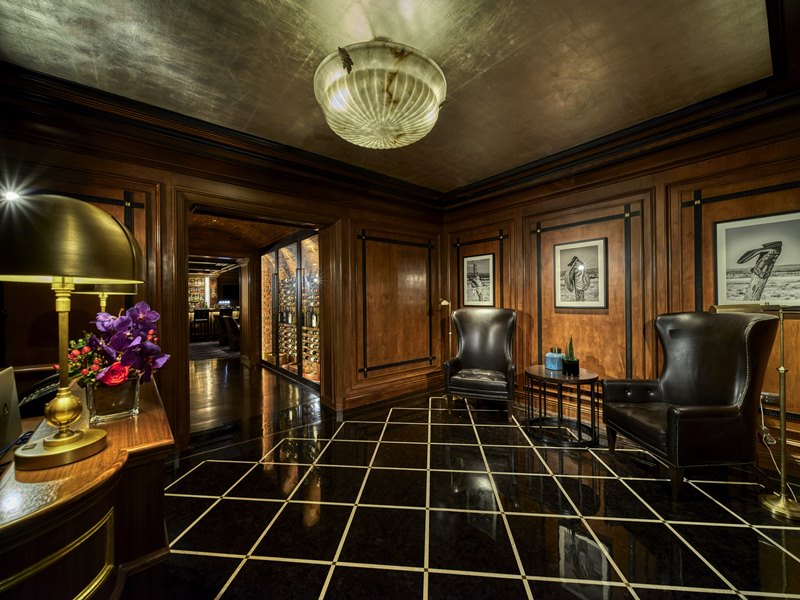 Further, the bar is open 24/7 and is strictly for guests 21 years old and above. They welcome walk-in guests but large groups are required to make a reservation.
How to get here
Baccarat Room and Bar is located at the Ground Floor (Casino Floor) of Solaire Resort and Casino, Entertainment City, Aseana Avenue, Parañaque.
By Car: From Ayala Avenue, use EDSA Southbound. Solaire Resort and Casino is accessible through the J.W Diokno Blvd to Aseana Avenue in Parañaque. The parking area is along Aseana Avenue.
For public transport, ride a bus going to Baclaran via Edsa McArthur Ayala. Get off at Diosdado Macapagal Blvd, Pasay. From there, Solaire is within a 14-minute walking distance.
General Information
1 Asean Avenue, Entertainment City Parañaque
02-888-8888
24/7