B&B Grill is Pampanga's Side-Street Barbecue Stand Turned Restaurant
Barbecue stands along the streets are a common sight in the Philippines–this street food has undoubtedly been one of the ways Filipinos would bond and enjoy the simple pork or chicken skewers with family and friends.
B&B Grill in Pampanga upped the barbecue game by pushing the simple stand into a restaurant, pairing grilled meat with ice cold beer.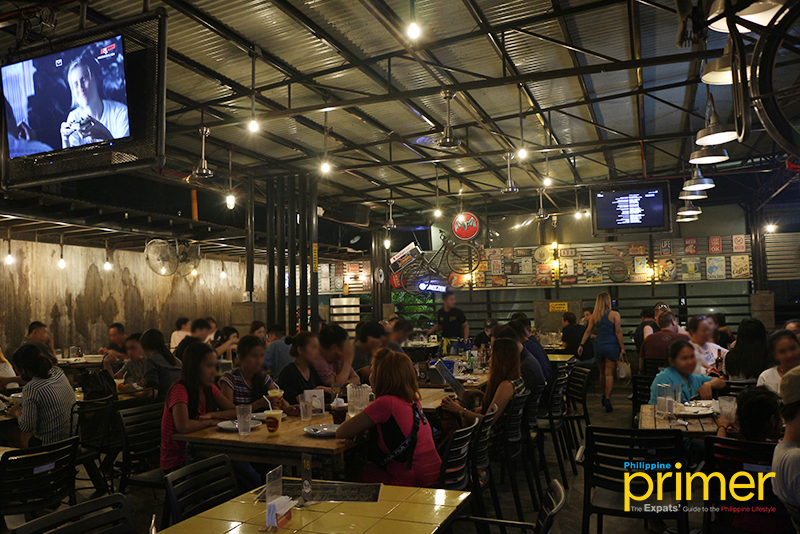 B&B Grill is the only side-street barbecue joint restaurant in Pampanga
In what looks like an industrial garage with walls adorned with vintage pieces, Barbecue & Beer Grill, or B&B Grill, is a down to earth grill place that is perfect for your nightlife. Diners can relax, drink, and enjoy the delicious Kapampangan food without getting tired of the taste.
B&B keeps it very close to home by offering homemade Filipino classics, such as the steaming Seafood Kare-Kare (Php 240) and the Paco Salad (Php 160), both of which are fresh, savory, leaving you wanting for more!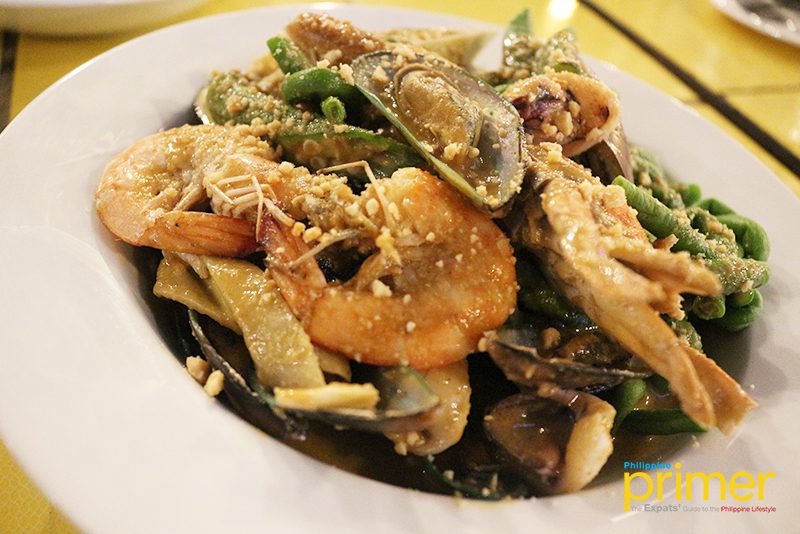 What is a Pampanga trip without the luscious Seafood Kare-Kare (Php 240)?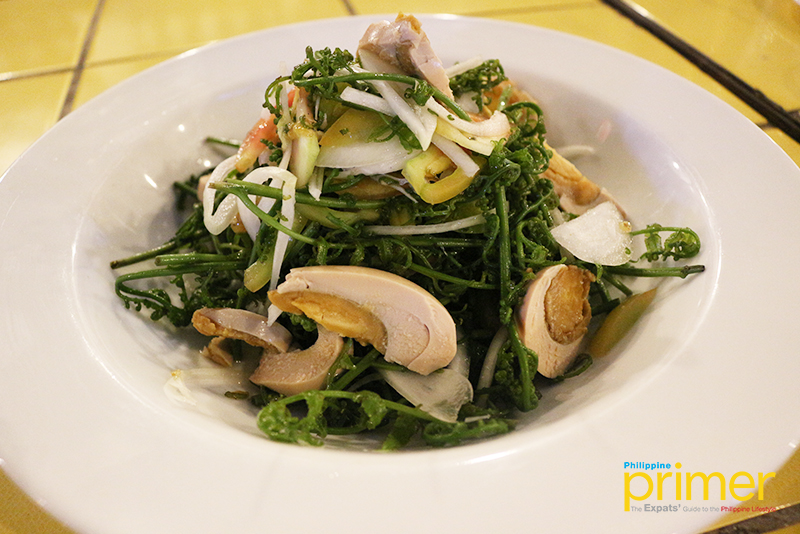 Paco Salad (Php 160) includes marinated boiled eggs, generously drizzled with their very own homemade vinaigrette
Another must-try is the Creamy Garlic Mussels (Php 220) with its sweet sauce, as well as their Pork barbecue (Php 40/stick) and Chicken wings (60/piece), which are well-marinated with B&B's own special sauce.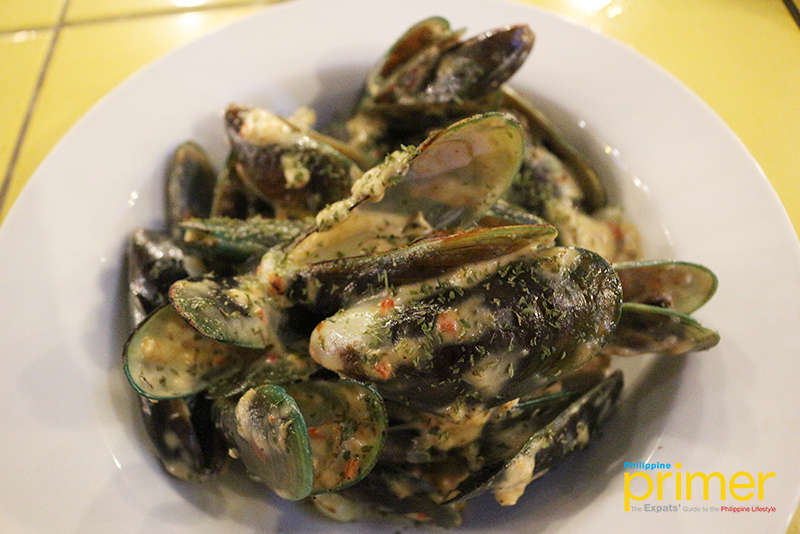 Creamy Garlic Mussels (Php 220) is well seasoned with different flavors that will surely be a sweet cheer to a wonderful time at B&B Grill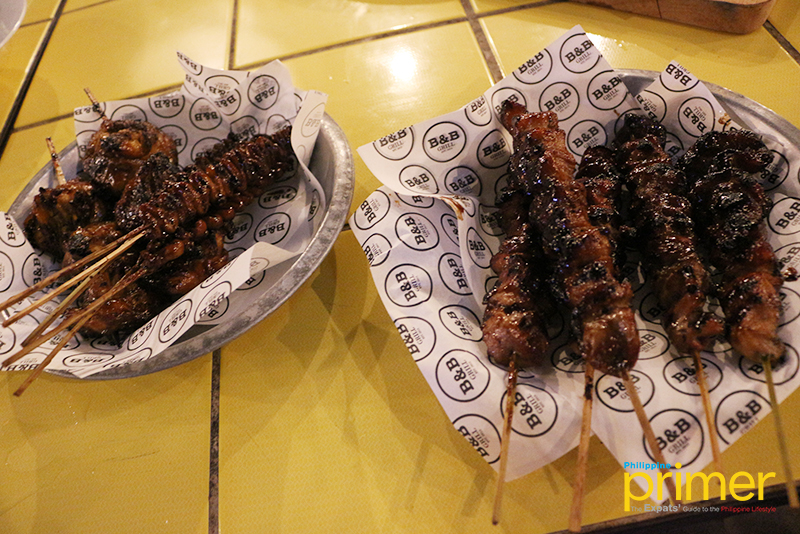 Chicken Wings (Php 60/stick), Chicken Intestine (Php 10/ stick), and Pork Barbecue (Php 40/stick) are glazed with their handcrafted sauce
To satisfy more of your seafood cravings, Bangus ala Pobre (Php 190) or milkfish fried in calamansi juice and Worcestershire sauce will surely not disappoint. It is served with a special homemade glaze and atchara to complement the bangus.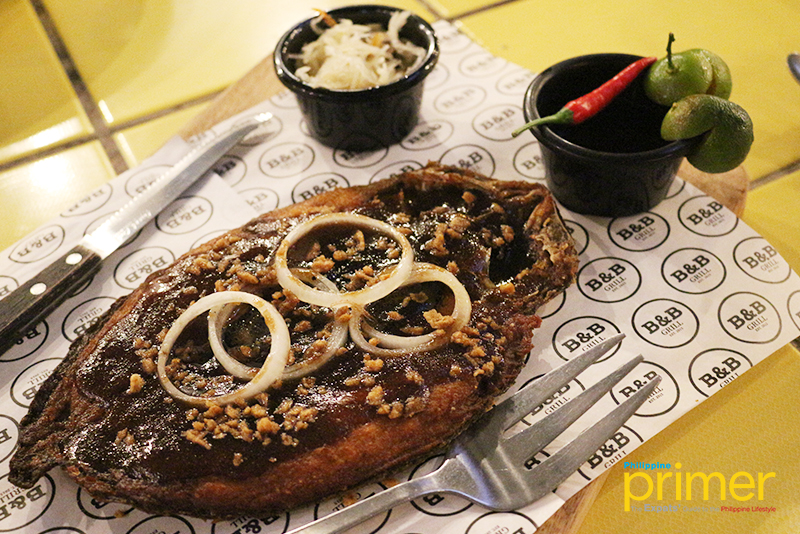 Bangus or Milkfish ala Pobre (Php 190) is marinated, fried, coated with B&B's special sauce
Not only do they offer a wide range of local and international beer selections, but also cocktails and other alcoholic drinks!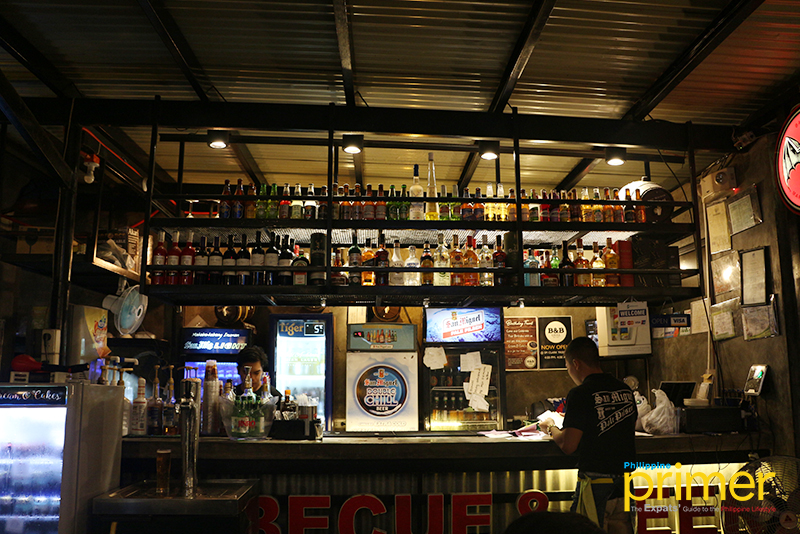 Try B&B Grill's alcoholic drinks to pair with your meals
As a pair to your booze, have some Kapampangan chicharon called Pitityan (Php 170). If you've tried the classic chicharon before, Pitityan is way meatier and juicier!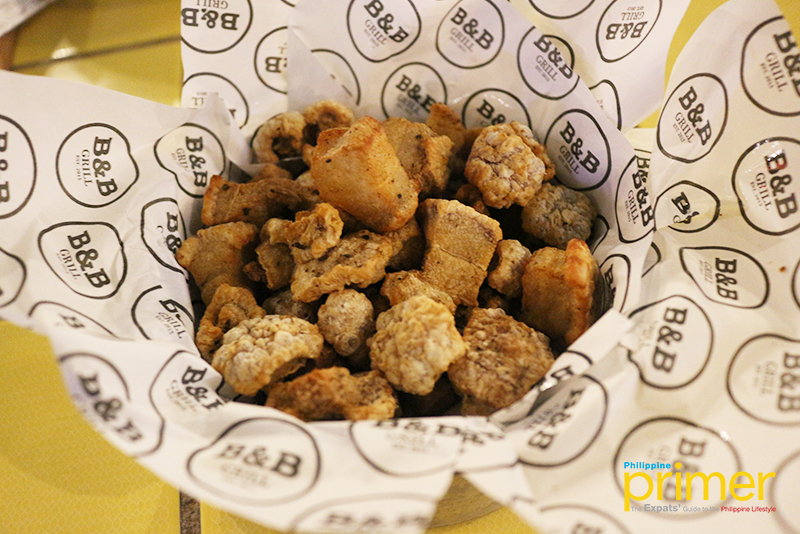 Pitityan (Php 170) is a Kapampangan regular side dish, which is a meatier version of chicharon
The place is usually packed with groups of friends, enjoying good conversations over ice cold beer with pitityan. It's not hard to spot as it has a huge B&B sign outside!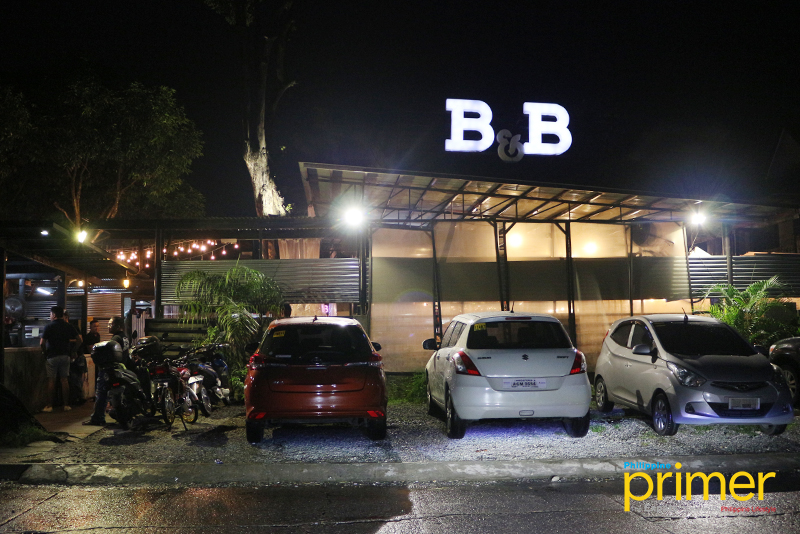 B&B Grill also has an ample parking space for groups of friends or family coming together for barbecue and beer
As the only restaurant to embrace the concept of the casual side-street barbecue joint in Pampanga, B&B Grill is definitely one of the must-visits in case you're in town for the weekend!
---
 This also appears on Philippine Primer Japanese Magazine's November 2018 issue.

Richthofen St, Brgy. Malabanias, Angeles City, Pampanga