Viet Ville in Puerto Princesa: Home of Comfortingly Authentic Vietnamese Food
Tucked inside the story-laden Vietnamese Village alongside a church, a Buddhist temple, and several houses is a restaurant called Viet Ville, which not only carries the name of its place but also sustains the cuisine of the country it is rooted in.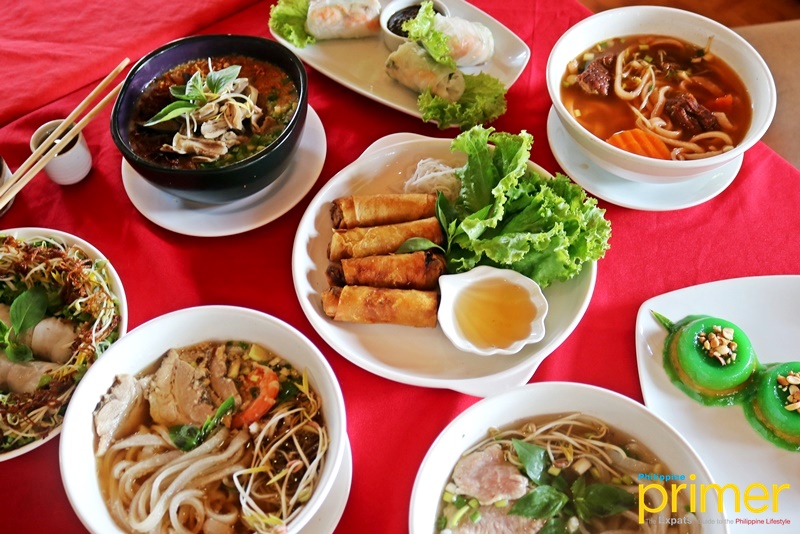 From the ingredients that are directly sourced from Vietnam to the cooking techniques that are passed down by the Vietnamese cooks who molded the place back in 1997, diners are sure to be treated with flavors that mirror those exclusive to Vietnam itself, but of course, slightly adjusted to suit the preferences of Filipinos.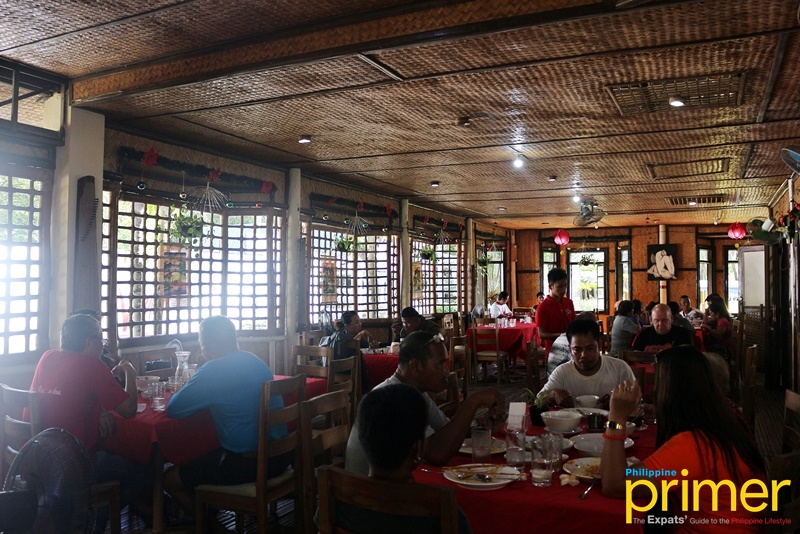 Among the restaurant's offerings, one must not miss their famed Chao Long (Php 150) that is a pungent mix of meat slices and seafood pieces, creating a rice porridge that holds the power of soothing you either before you begin a day of touring around or after a long haul enjoying the city.
Chao Long is deemed as Puerto Princesa's comfort food, anyway.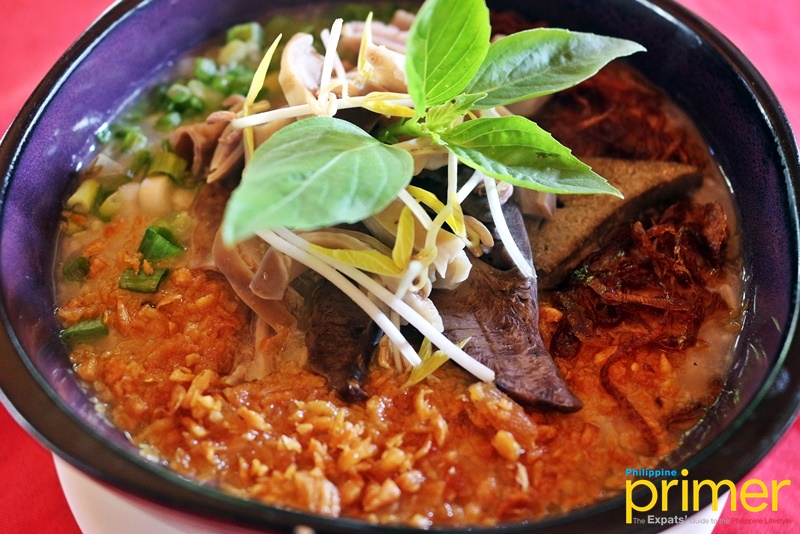 Chao Long (Php 150)
Try their Viet Ville Spring Rolls (Php 230) as well, whose fried to perfection wrappers encase a Vietnam-sourced bún gao or rice noodles that are best eaten with lettuce as well as if dipped in the complimentary home-cooked fish sauce.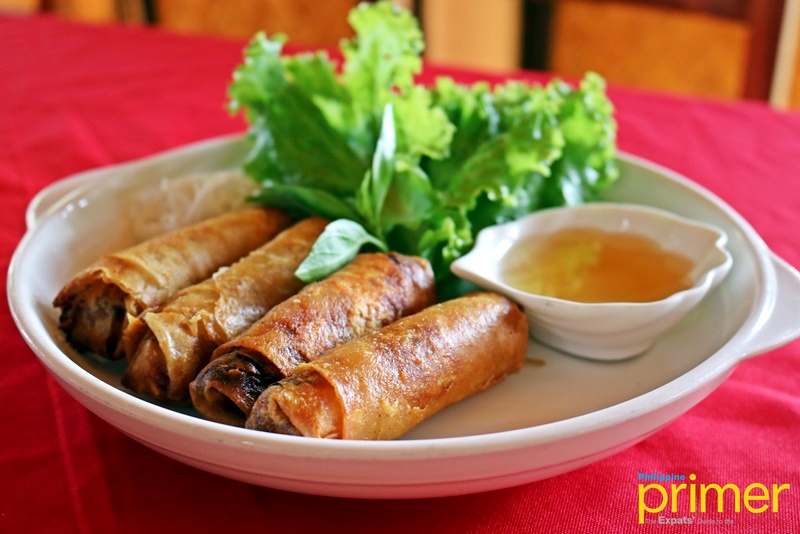 Viet Ville Spring Rolls (Php 230)
If you don't like something fried, though, but still want to enjoy a good roll, there's also the Fresh Lumpia (Php 160) that is slightly more stuffed than the spring rolls. It comes with its own dipping sauce as well, which delightfully accents the light flavor of the lumpia.
Fresh Lumpia (Php 160)
Moving onto the heavier bunch, Viet Ville's Roasted Pork Banh Mi (Php 170) is a staple that features the restaurant's regularly baked bread.
This encloses a fanfare of vegetables and a supple amount of roasted pork pieces, a big serving that will fill you to the brim without leaving you irked for being so.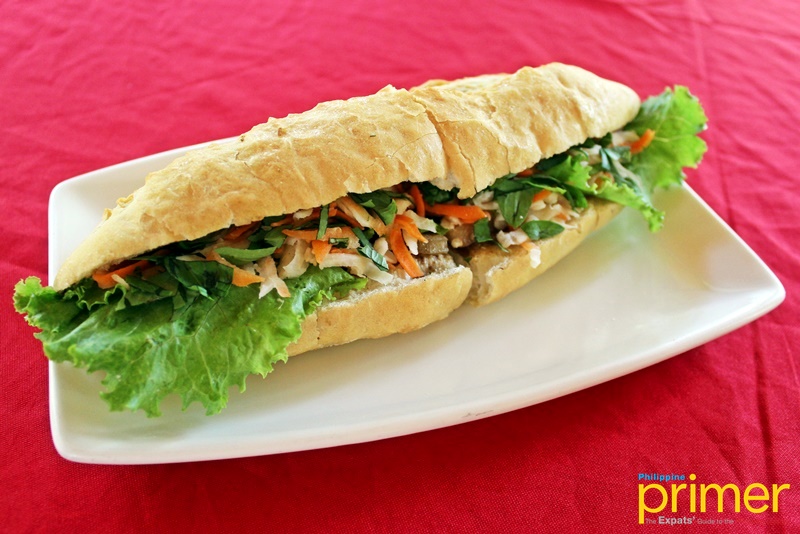 Roasted Pork Banh Mi (Php 170)
Among their selection of noodle dishes—whose noodles per se are personally made by the kitchen staff every other day in a regular span of 5 hours—Viet Ville prides itself in their Beef Pho (Php 140).
This dish boasts of the plateful homemade glass noodles bathing in the luscious beef broth prepared with herbs and spices that are imported all the way from Vietnam.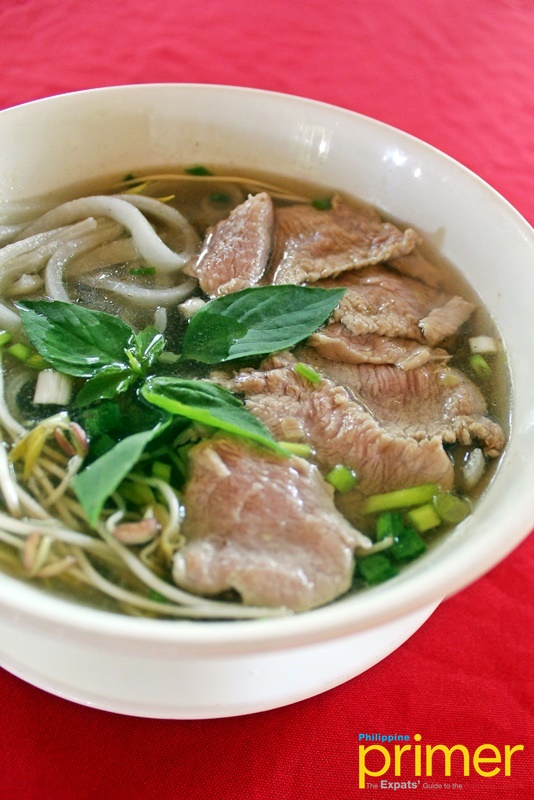 Beef Pho (Php 140)
While the sweet yet slightly salty flavor seeks dominance, the homegrown mint leaves atop gives it a more refreshing taste.
Other options for you to try are the Viet Ville Noodles (Php 180) with its roasted pork and seafood, and the Beef Stew Noodles (Php 175) teeming with the savory taste that can only be exuded by beef.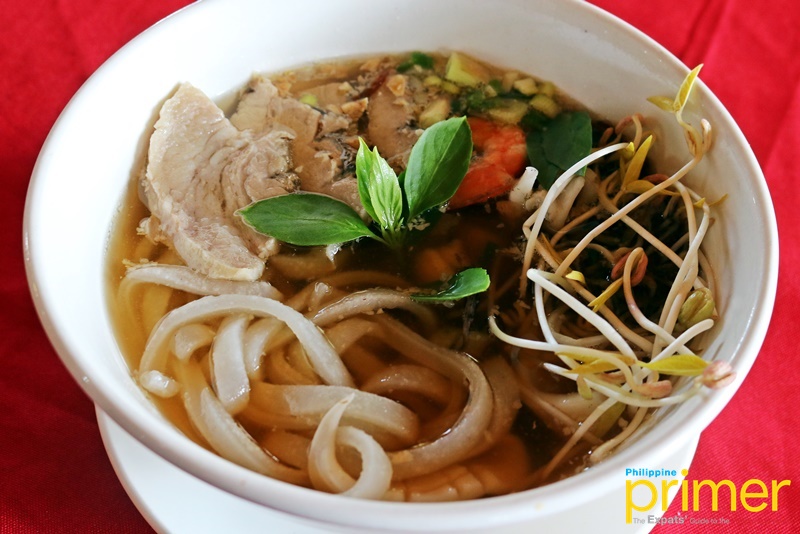 Viet Ville Noodles (Php 180)
And of course, who misses the coffee when dining at a Vietnamese restaurant? Especially Viet Ville's Iced Coffee (Php 80) that provides a personal tweak to the usual Vietnamese coffee through mixing in wine and butter among other secret ingredients.
To cap off your Viet Ville dining experience without disrupting your palate's momentum, choose from the restaurant's selection of desserts that will surely awash your taste buds anew with their sweet, flavorful zing.
Our favorites? Coffee Jelly (Php 95) and Chia Mango Pudding (Php 120)!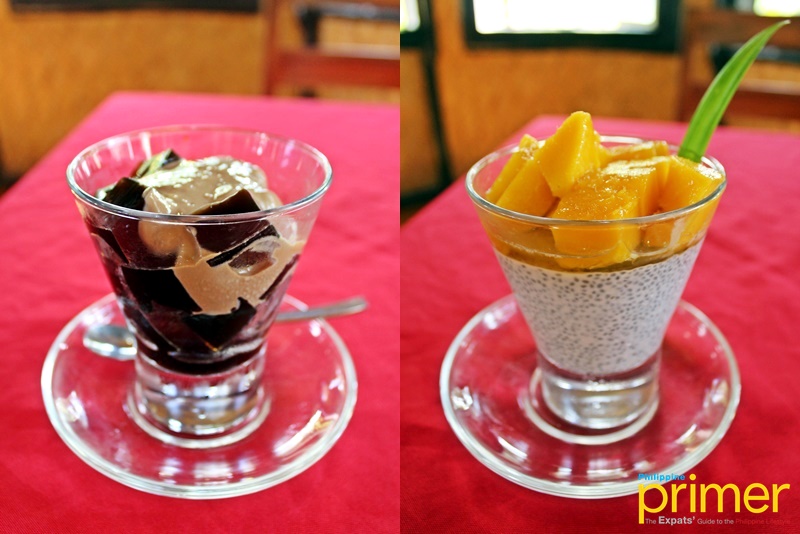 (L) Coffee Jelly (Php 95) and (R) Chia Mango Pudding (Php 120)
Once you have fully satisfied yourself with their food, take a brisk walk inside the village and visit the Catholic Church, the Buddhist Temple, and some of the quaint houses that have been the fortress of Vietnamese refugees before and are still the home of the few who did not flee the Philippines.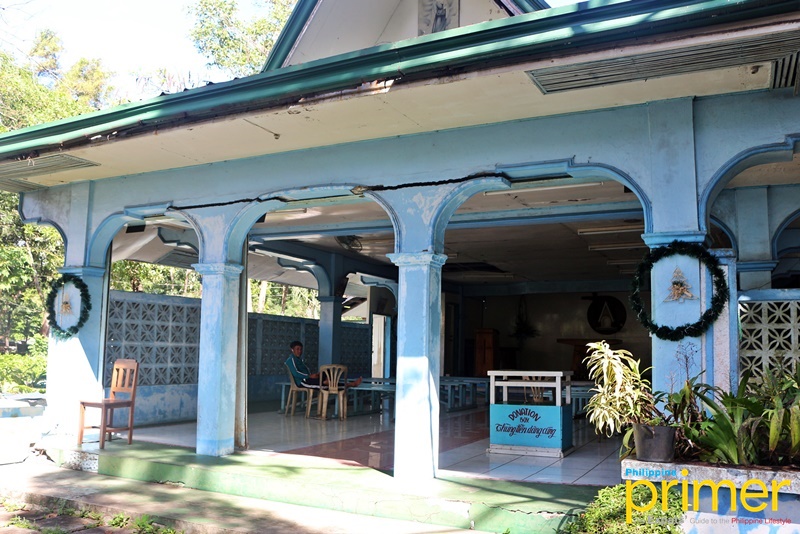 The catholic church inside where masses are held every Sunday at 6 pm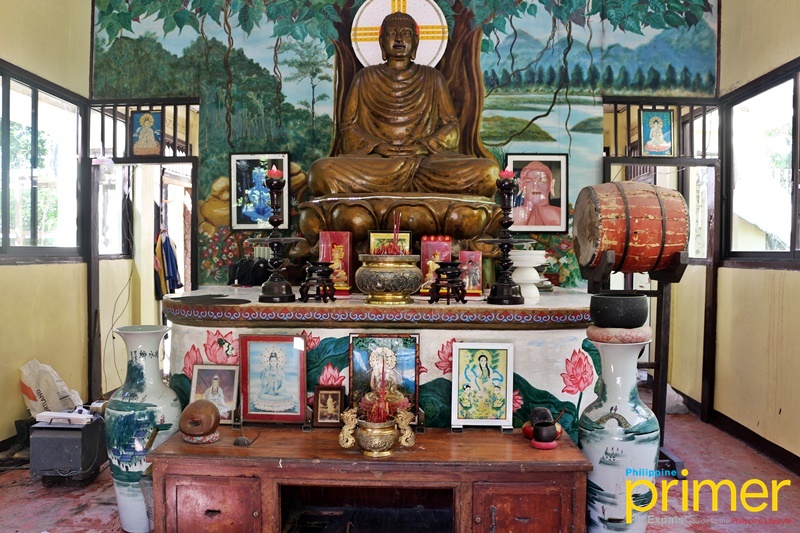 The Buddhist temple 
One of the remaining Vietnamese who ceaselessly serves Viet Ville is Pham Zhi Anh. Despite her old age and being away from her own family, she chooses to stay here and overlooks the kitchen where only authentic Vietnamese food flourish.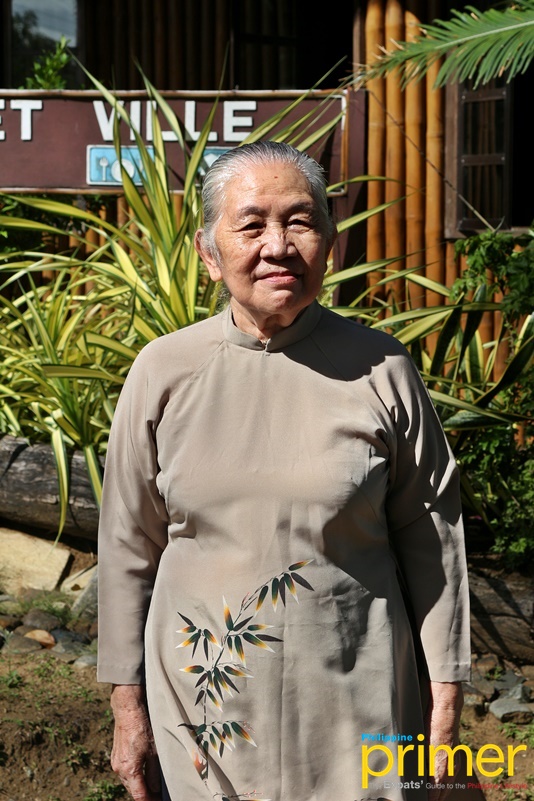 Pham Zhi Anh
Finding Viet Ville will never be a problem, because with its long-spanning history, the locals can always readily help you reach the quaint village.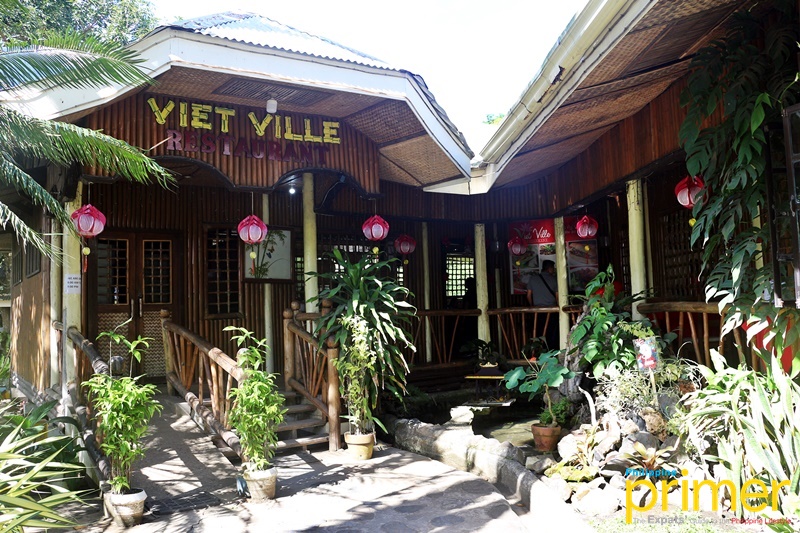 How to get here
• Viet Ville is a few minutes away from the Honday Bay Wharf Service Rd. From there, head west toward Puerto Princesa North Road and you will find the village where it quietly sits at.
---
This first appeared in Philippine Primer Japanese February 2020 and English magazine March 2020 issues.
Written by Shairah Nabong
General Information
Km 13, Brgy. Sta. Lourdes, Puerto Princesa, Palawan
0977-441-0463 / 0919-836-6849
8 a.m. to 9 p.m.