Trattoria Altrov'é
Where can you find the best pizza and pasta dishes in Coron, you ask? It's in Trattoria Altrov'é, a popular restaurant that serves mouth-watering dishes for a wonderful dinner delight.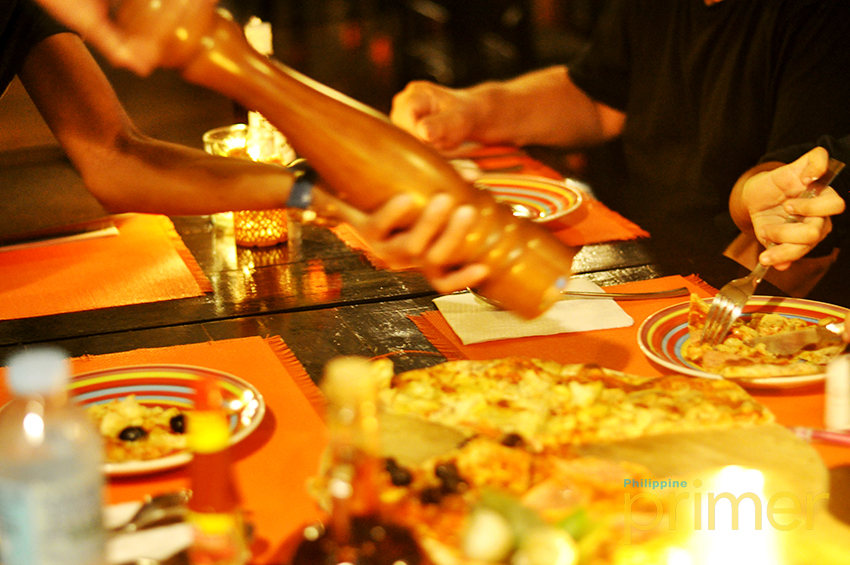 Trattoria Altrov'é is an Italian restaurant located at the town proper which serves delectable European dishes. It got its name "Trattoria," which means a "small Italian restaurant" and "Altrov'é," meaning "elsewhere."
The interior of the place is a modern mix of everything, from its Japanese-inspired seating style, to the woody details that makes its homey vibe plus its barefoot area. The place feels like home, making the guests feel welcomed as they have candlelit dinner that makes the evening special.
The restaurant is managed by a Polak Dejan, who has been a long- time friend of the owner. Altrov'é is turning a year old in March 8, being one of the three branches of the restaurant all over the country. Altrov'é also has a branch in El Nido, Palawan and will soon be seen in the metro, located in BF Homes Parañaque.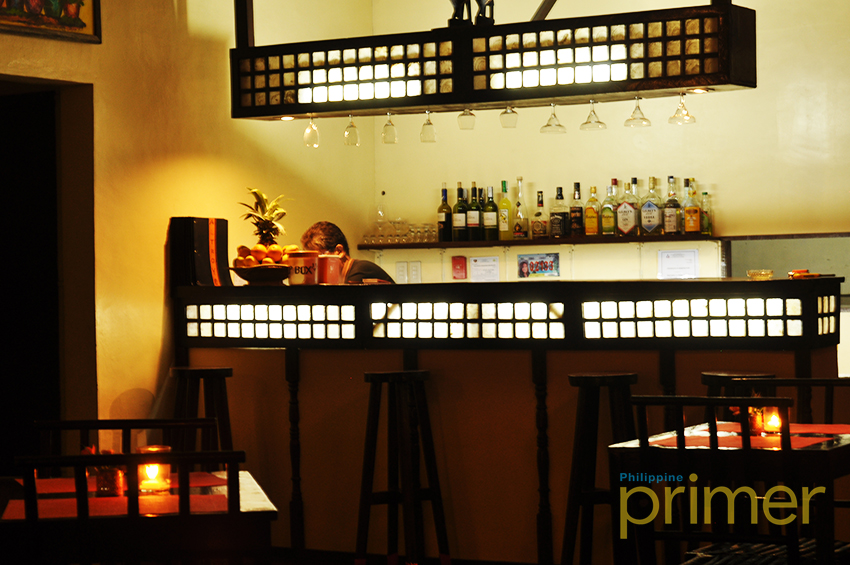 The restaurant bar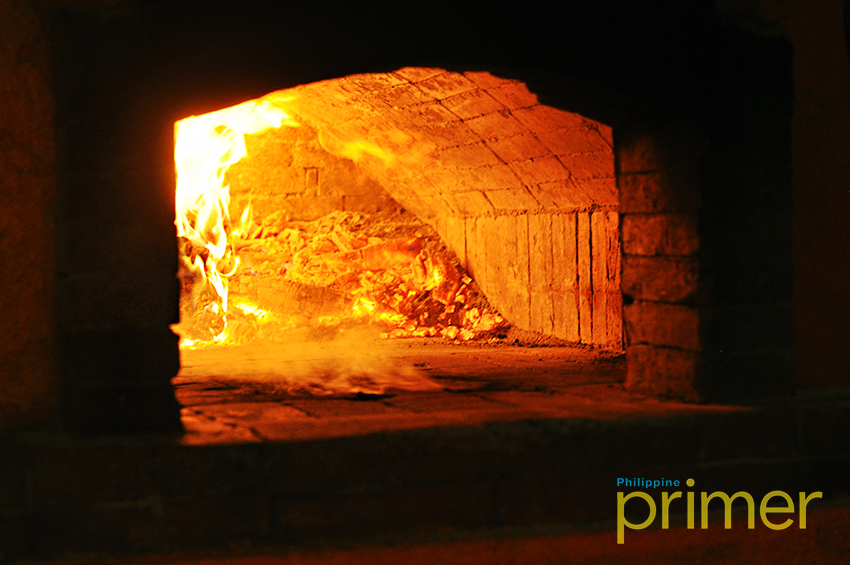 Brick-fire oven used in baking pizza
This Italian restaurant serves home-cooked meals that use recipes of families inherited from old country. According to Dejan, they want to please their guests in such a way that they would feel like they're dining in an Italian villa. With Italy's strong influence in the culinary world, Trattoria Altrov'é continues to give their own style through their owners' concept, to the dishes they present to their customers.
Ingredients used for preparing the food are both local and imported. They use local ingredients bought from the market for vegetables, to make sure that what they serve is fresh. Imported ingredients such as mozzarella cheese and sauces from Italy are what they use to preserve the flavour of the Italian dishes they serve in the restaurant.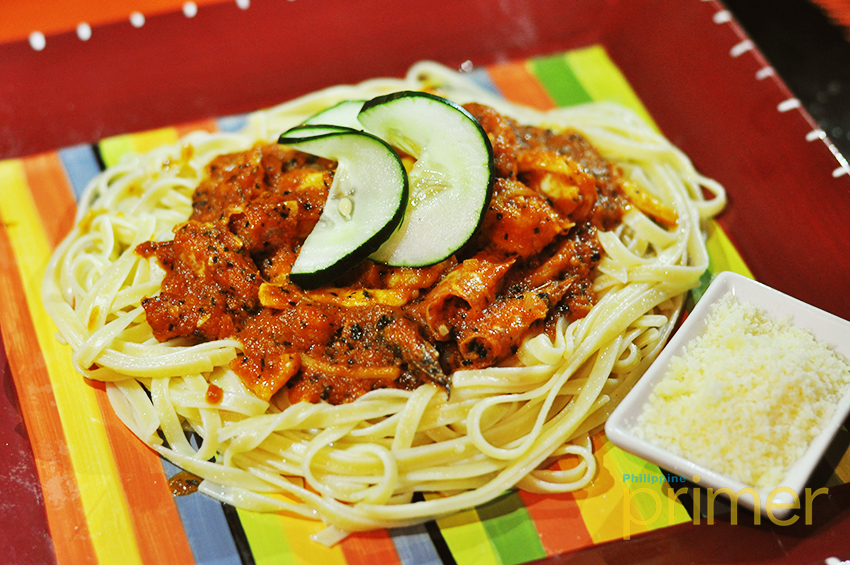 FRUTTI DI MARE (P395). For pasta and seafood lovers, try their zesty mixed seafood with tomatoes, mozzarella cheese, and herbs.
According to the manager, almost 80% of the restaurant's guests comprise foreigners, while the remaining 20% are locals or either Filipino tourists who come to Coron for a vacation. Part of these foreigners is Japanese, who come to visit the place if they would like to try out Italian dishes when in Coron.
The restaurant, which occupies the whole second floor of the place, can accommodate about 40-50 persons. When going to the place for dinner, be there earlier as the place tends to be filled with customers as soon as it opens. Guests can opt for a Japanese traditional style of sitting on the floor, or on tables and chairs with a lovely view of the town proper on the terrace part of the place.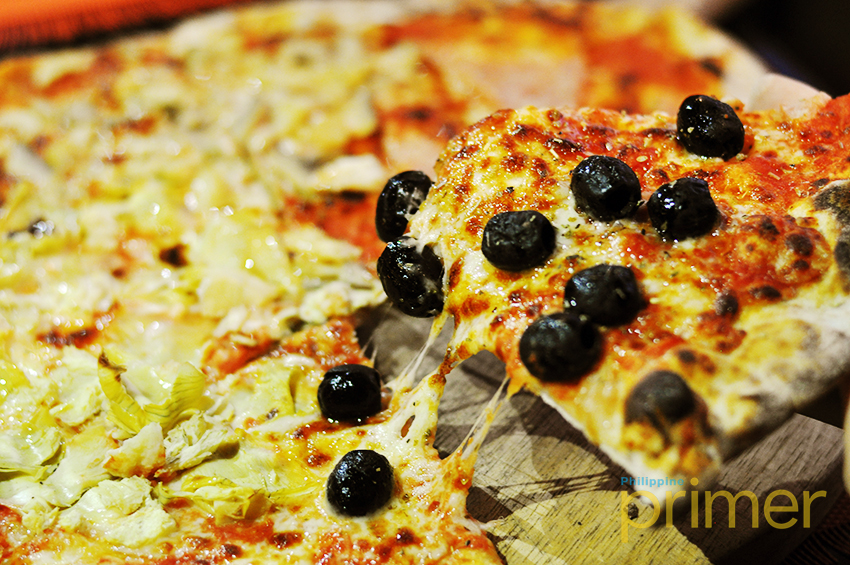 QUATTRO STAGIONI (P450). Have a bite of their famous Four Seasons pizza topped with mushrooms, artichokes, ham, and olives.
As being one of the most popular Italian restaurants in Coron, Altrov'é makes sure that they serve the best tasting pizzas that both locals and tourists will surely enjoy. Their large servings of brick oven- baked pizzas which have been the talk of the town are worth the comeback. Not to mention, their other appetizing dishes in the name of pasta, pizza, steak, seafood, cocktails, gelato, and beverages are also worth trying.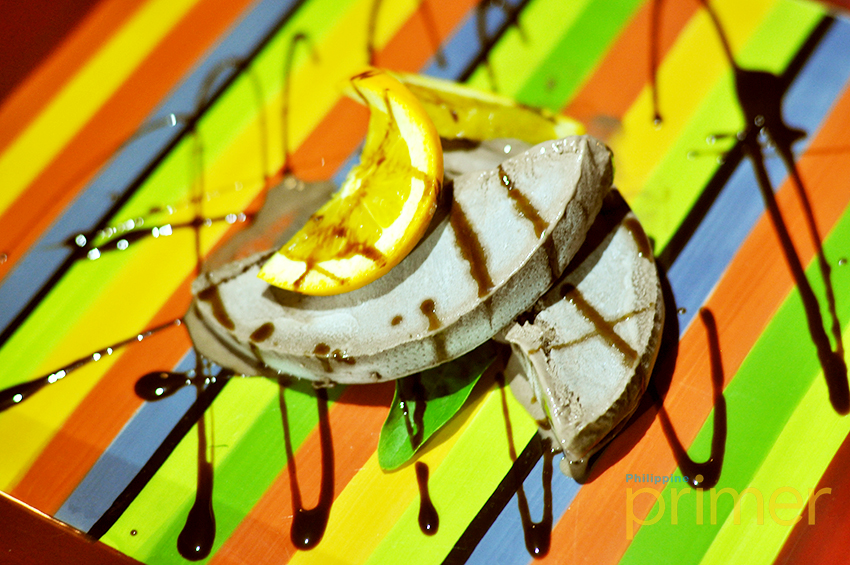 GELATO (P125). For sweet-toothed people, try their gelato for dessert and see how it tastes like.
One reason why you should try dining in at Trattoria Altrov'é is that it lets you create your own version of pizza. You can choose your own toppings such as bacon, parmesan, sun-dried tomato, corn, or seafood among others, which are priced accordingly. Price is based on Margarhita pizza (P310), which makes a generous serving good for sharing with family or friends.
Trattoria Altrov'é is the best place to go for dinner in town. With their accommodating staff and sumptuous dishes, you will surely love going back for another impressive Italian dining experience when in Coron, Palawan.
Rosario St., Barangay 3, Coron, Palawan
5:00 pm to 11:00 pm