La Terrasse Restaurant Café in Puerto Princesa, Palawan: Romantic Setting for Euro-Asian Fare
La Terrasse Restaurant Café in Puerto Princesa, Palawan: Romantic Setting for Euro-Asian Fare
La Terrasse Restaurant Café in Puerto Princesa, Palawan is dedicated to serving organic, wholesome food.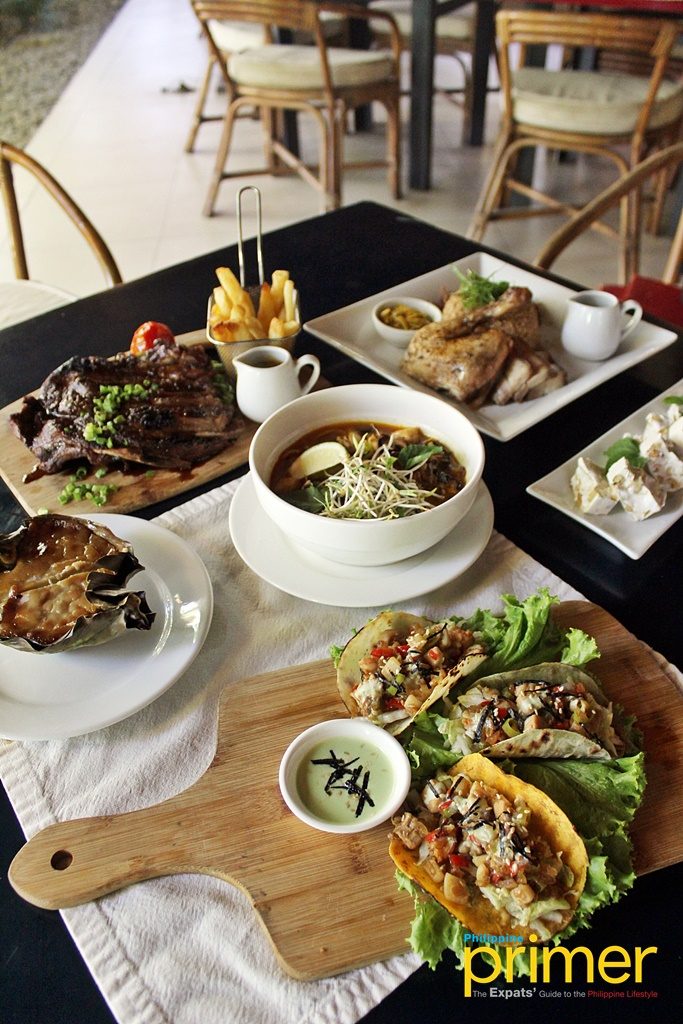 The restaurant opened in September 2010 and has since expanded from a simple terrace dining space to a cozy two-story restaurant surrounded by green bamboo plants.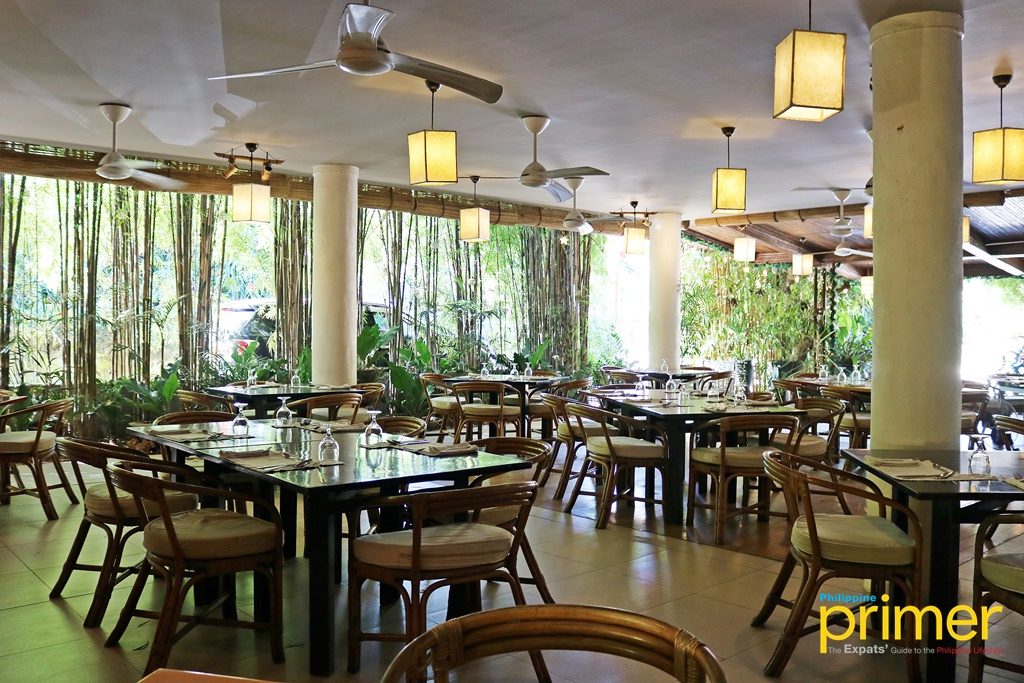 The main dining area on the first floor of La Terrasse Cafe is surrounded by plants.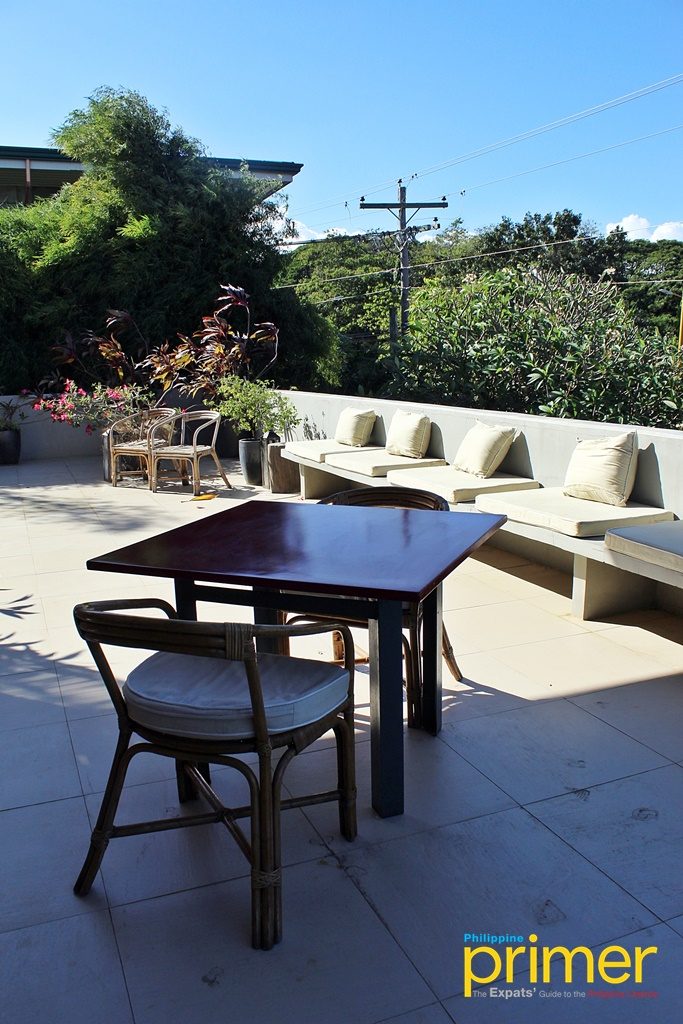 The upper level is airy and spacious, with a room that also serves as a venue for private events.
There are many delicious offerings at La Terrasse. The menu is mostly inspired by European and Asian cuisines, most dishes a play on original recipes.
Most, if not all, of their ingredients, such as sauces and soups, are made from scratch. Any kind of additives, MSG, and processed food is avoided.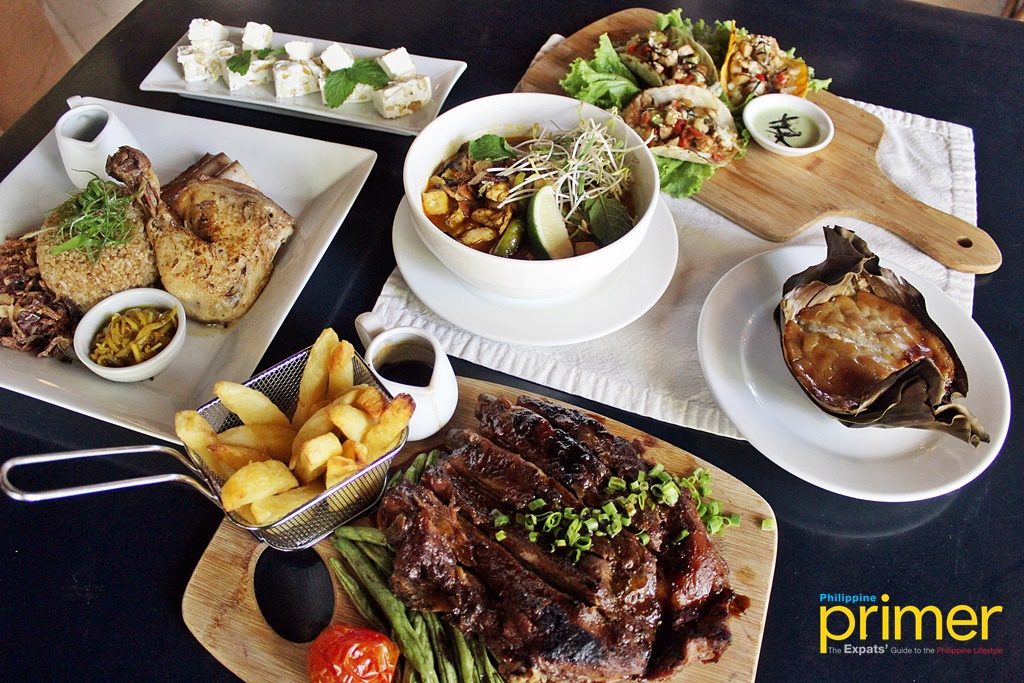 A highly recommended dish is the Laksa Soup (Php 315), a flavorful dish that will give your palate a head start. Ramen noodles, spicy chicken, and shrimp, and beancurd are steeped deep in laksa soup, topped with fried shallots, garlic, mung bean sprouts, and herbs with a lime wedge for added zest.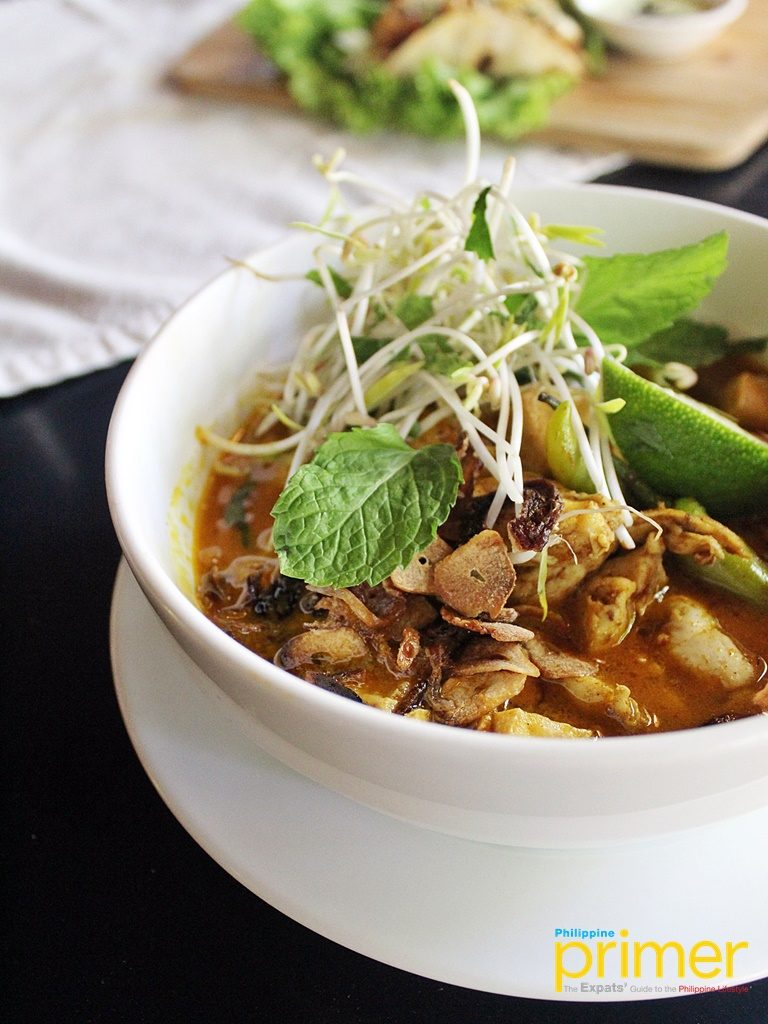 Laksa Soup (Php 315)
For local fare with a twist, try Adobo Overload (Php 380), a stew dish made with tender chicken and pork in spiced soy vinegar with adobo rice and homemade mango relish.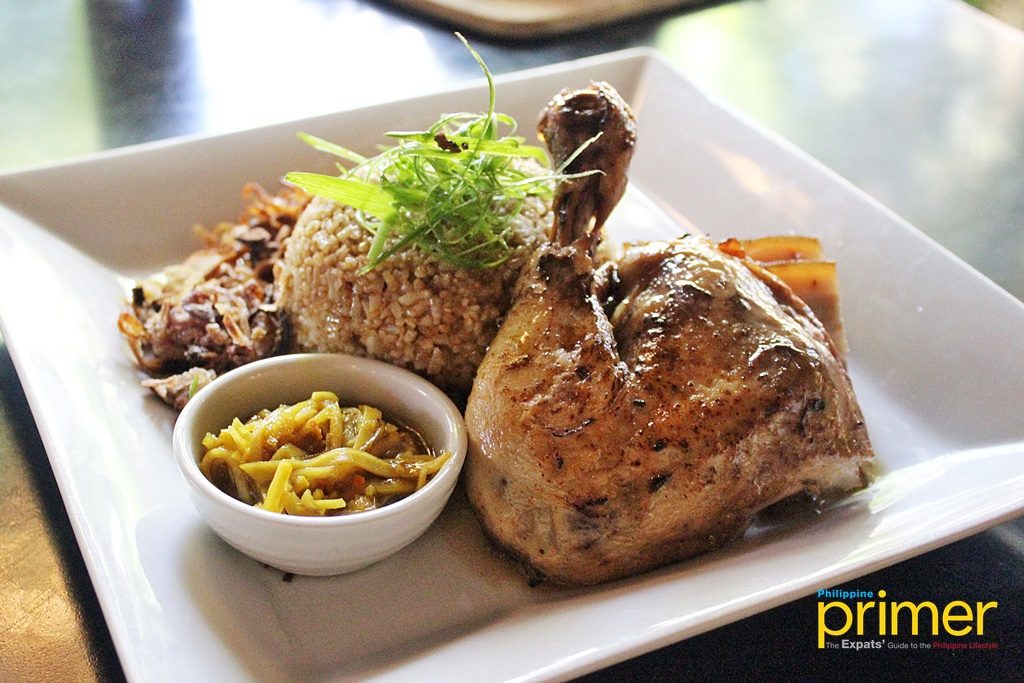 Adobo Overload (Php 380)
Another dish to love especially for meat freaks is the Barbecue Pork Ribs (Php 630), which is made with tender back ribs of pork marinated in a coffee-based barbecue sauce before being grilled. The aroma and the bold, savory taste of the coffee-based barbecue sauce complement the smoky flavor of the pork.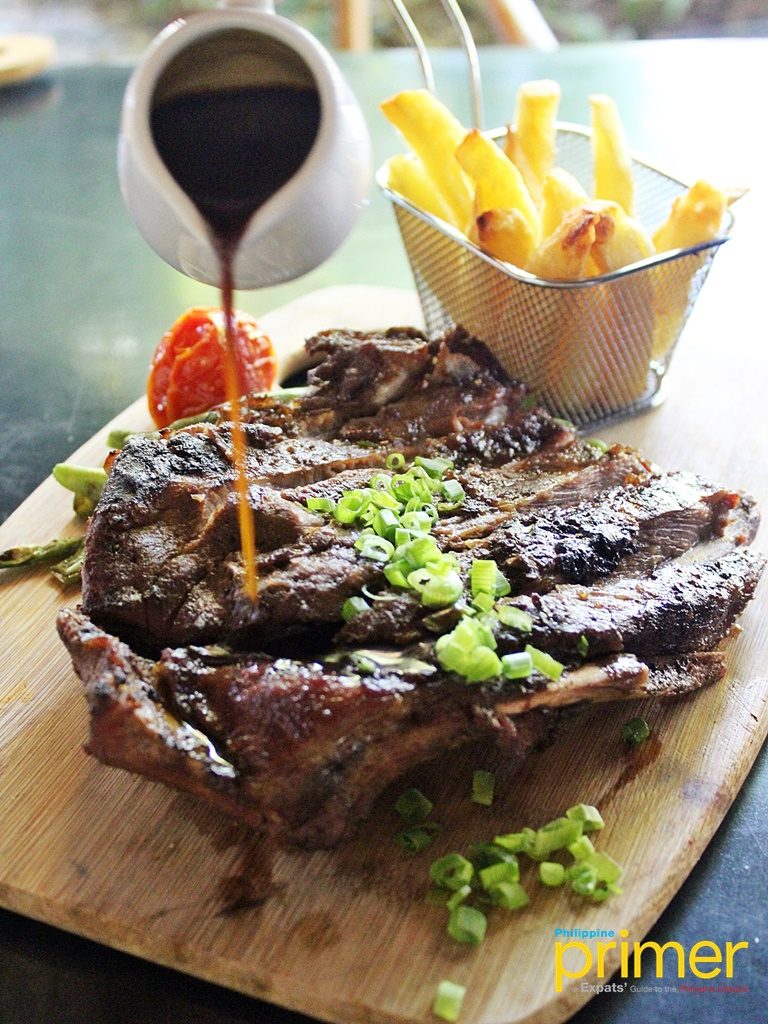 Barbecue Pork Ribs (Php 630) served with fries, grilled tomatoes, and green beans
Ideal as light meal or appetizer are Seafood Tacos (Php 325) and Crispy Duck Rolls (Php 300), inspired by the Chinese specialty, Peking Duck.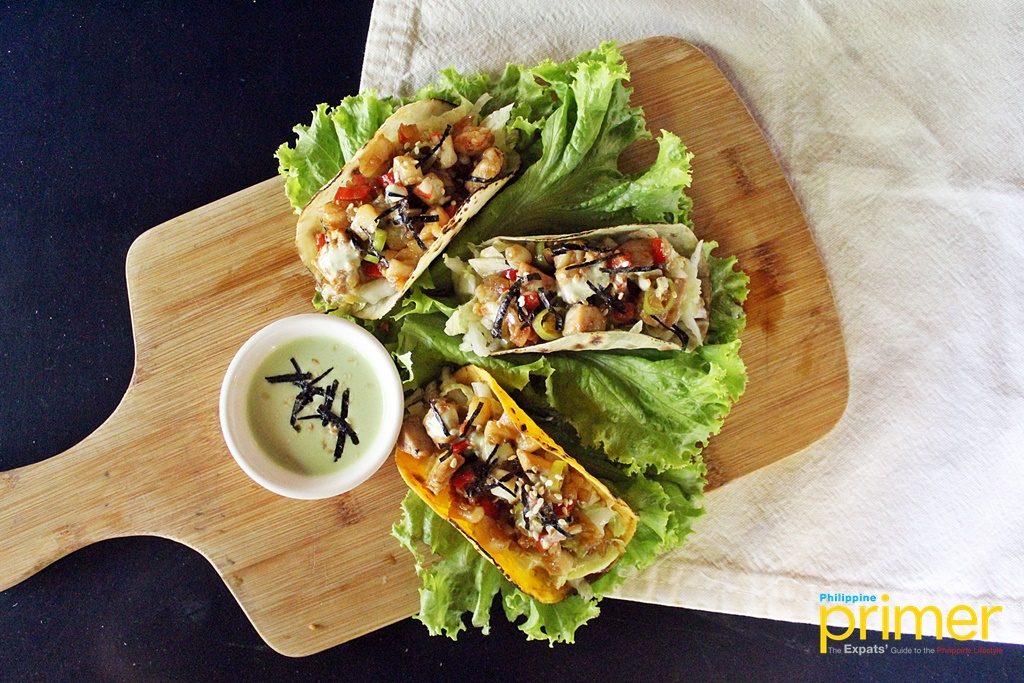 Seafood Tacos (Php 325) served with a creamy wasabi yogurt dip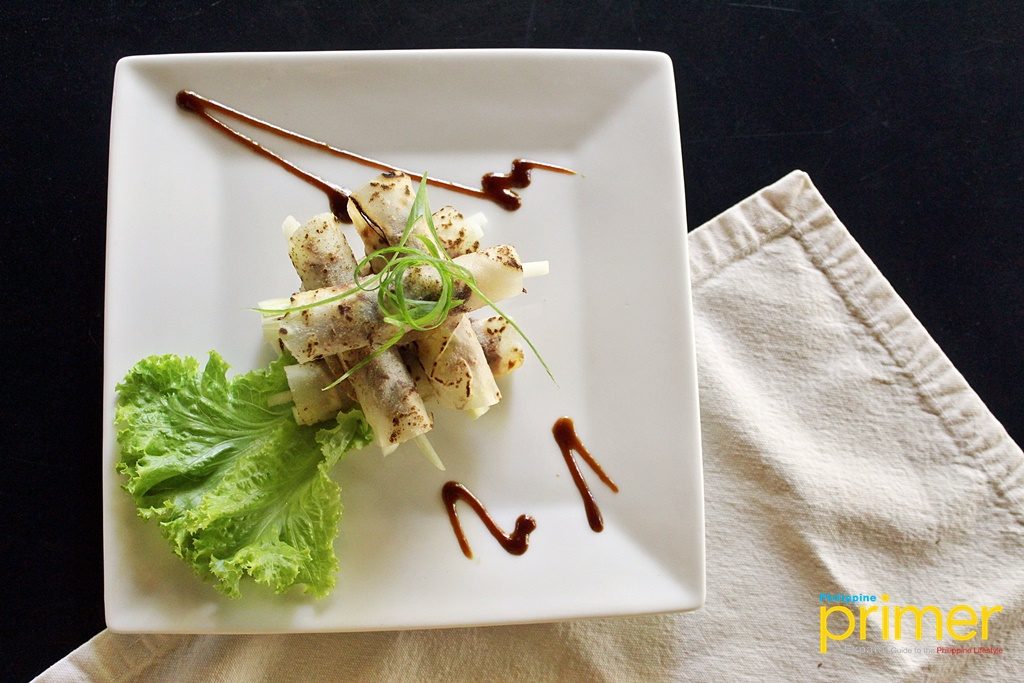 Crispy Duck Rolls (Php 300) made with crispy shredded organic duck confit in Mandarin crepes with Hoisin sauce.
For dessert, we have two top picks!
With the Boayan Cassava Royale (Php 150), La Terrasse gives the cassava cake, a common Filipino merienda delicacy, a major flavor refinement. The baked cassava cake, wrapped in banana leaf, is softer than usual and offers an experience of moist, light, and creamy flavors.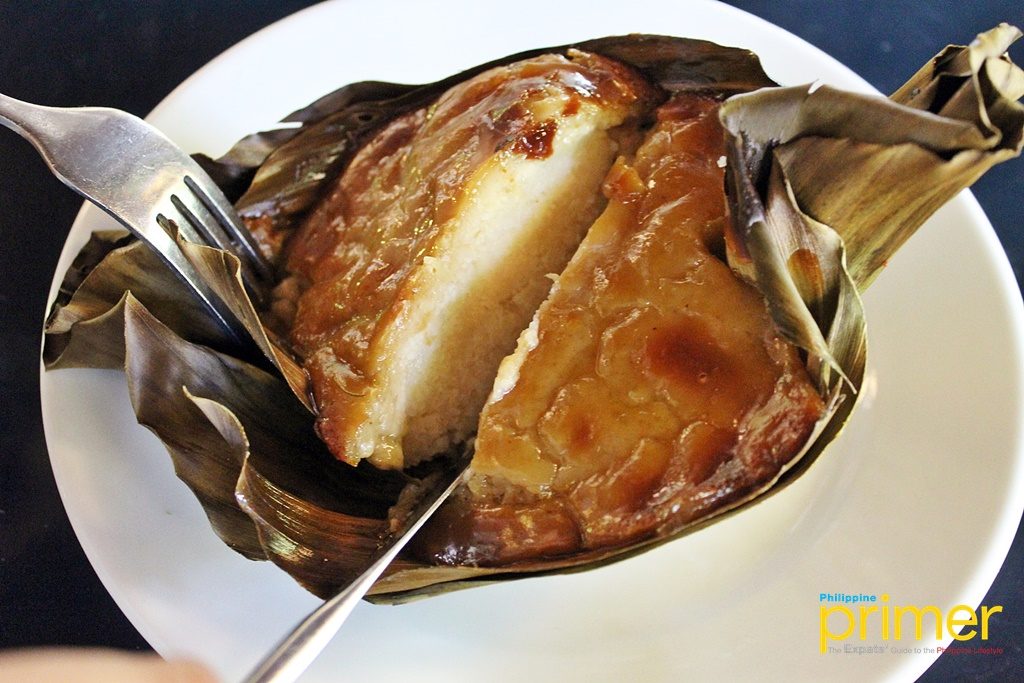 Boayan Cassava Royale (Php 150)
Palawan Honey Nougat (Php 390/bar) is not only a very popular dessert at La Terrasse but also a sought-after take-home souvenir or gift. It is made with wild honey and cashew nuts that give you a collision of flavors and textures in every mouthful.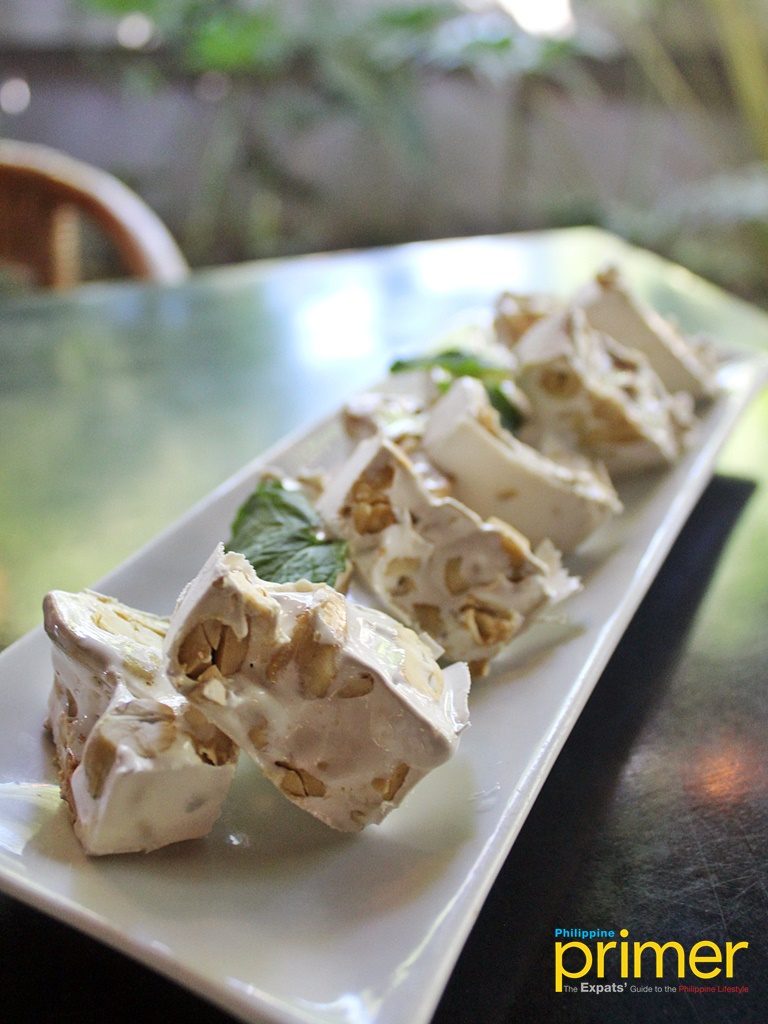 Palawan Honey Nougat (Php 390/bar)
With the variety of food options and the romantic dining setting of La Terrasse, you will be sure to have a soulful dining experience not only in terms of the food but also the overall ambiance of the place. Another good thing is that the cafe is not far from the airport and the provincial capitol and can be a part of your food-hopping spree on Rizal Avenue, which is the food and entertainment hub of the city.
How to get here: 
• La Terrasse Restaurant Cafe is located on Rizal Avenue, just 10 minutes away from Puerto Princesa International Airport.
• If commuting, take a tricycle from Junction 1, which costs Php 10 to Php 15 (regular fare/shared ride).
• By foot, La Terrasse is only four minutes away from Junction 1.
---
This first appeared in Philippine Primer's Japanese and English Magazine February issue.
Written by Rei Leaño
General Information
Rizal Ave., Puerto Princesa, Palawan
0915-843-7605
11 a.m. to 11 p.m. (Tue. to Sun.)
Mon.
Cash, Visa, Mastercard