Big Bad Thai in El Nido: A Popular Dining Destination for Authentic Thai Spice and Flavor
Big Bad Thai is a perfectly elevated restaurant in El Nido giving the most authentic Thai dishes and one of the best views in town.
With a Thai chef at the helm, you can expect Thai-level spiciness and flavors from everything in their menu—from their popular hits like pad thai and pad krapow to crab curry, all made from local ingredients and fresh vegetables from their own farm!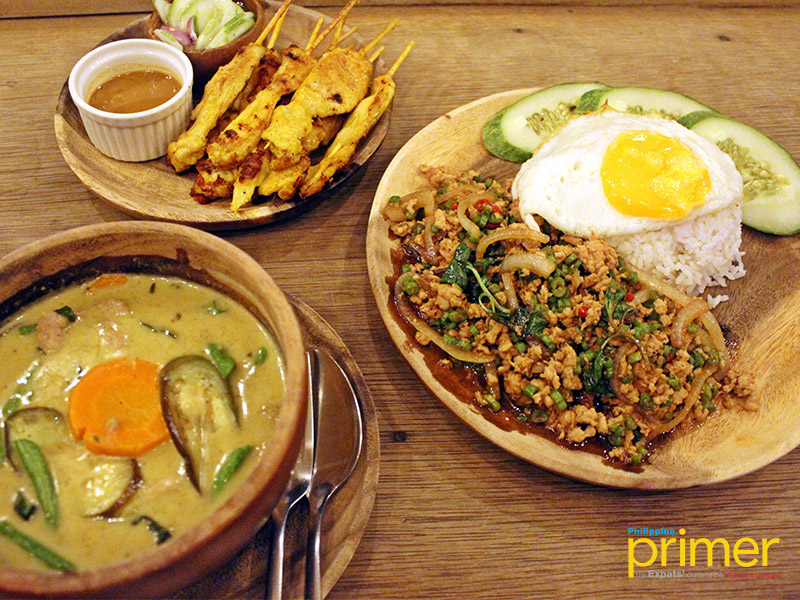 From being a holiday destination to finding the perfect opportunity to open up a restaurant, the owners grabbed the opportunity when new buildings and spaces are just opening up in El Nido. Not to mention that there was no Thai restaurant place during that time.
You'll also find the interiors inspired by cafes in Serbia where one of the owners came from.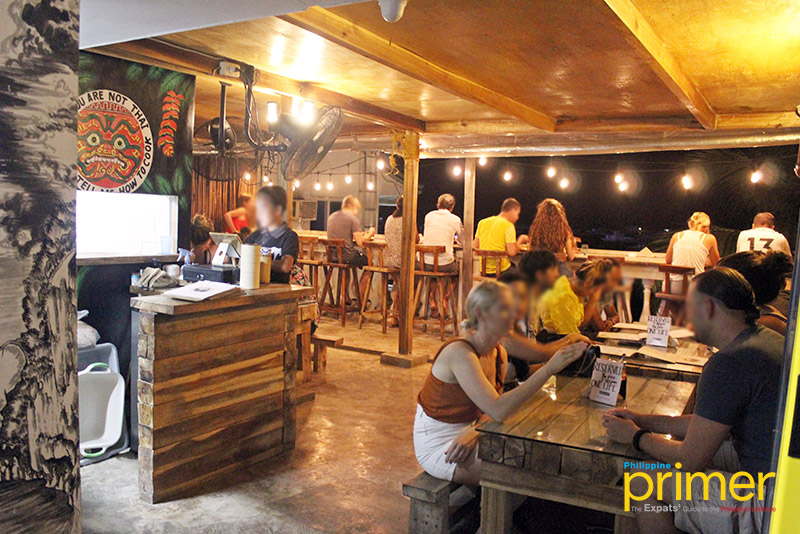 As an open restaurant on the second floor, guests get a good view of the El Nido Beach and the lively Calle Hama
Every great Thai menu includes the gold standard of Thai cuisine—Satay Chicken (Php 320). These perfectly grilled chicken skewers are marinated with spices and paired with the most flavorful peanut sauce.
One order of this dish gives you 10 skewers which already is good for sharing or because it is so good, it can also be enjoyed solo!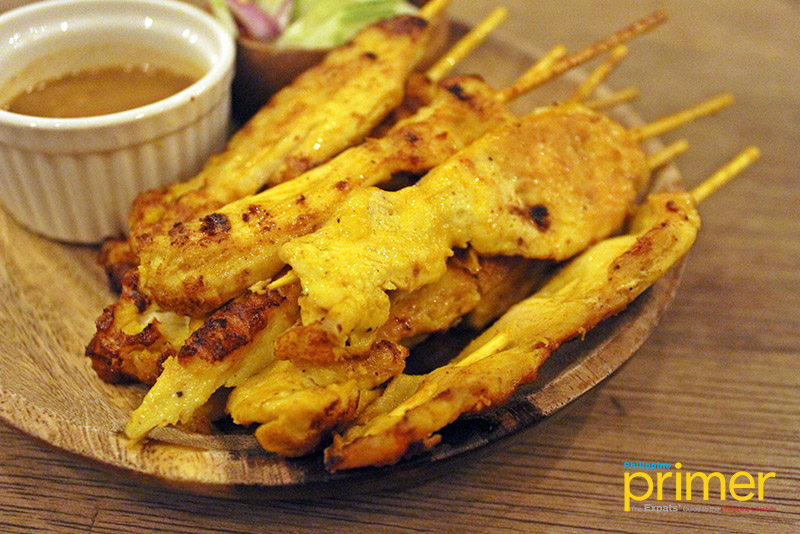 Satay Chicken (Php 320)
Ready for some heat? Try their Chicken Pad Krapow (Php 350), a staple street dish in Thailand with ground meat. Here in Big Bad Thai, many of the dishes are available with other meats like how the Pad Krapow is available in chicken or pork in oyster & fish sauce.
This makes the restaurant a great dining place for every diet and preferences!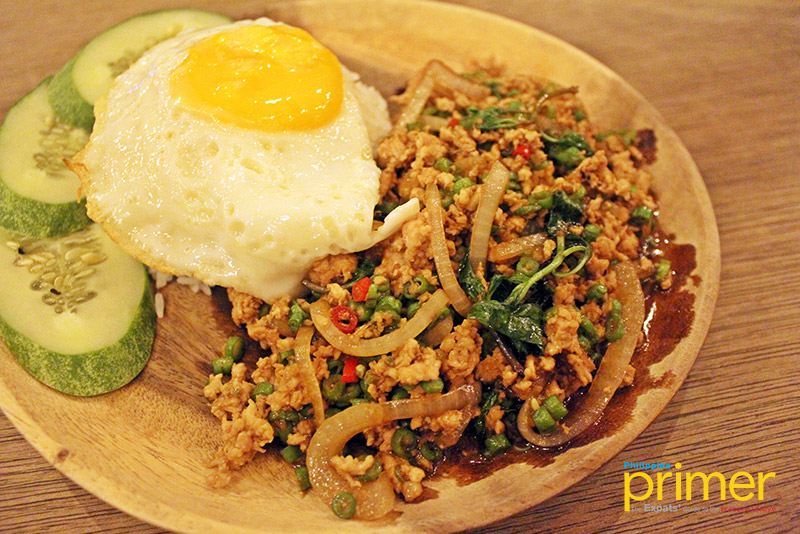 Chicken Pad Krapow (Php 350)
Finally, we have the infamous Pork Green Curry (Php 390) from Thailand, available in veggie, chicken, pork or shrimp! This creamy concoction got us going with intricate flavors and spices.
When eaten hot and on top of Big Bad Thai's white rice, it becomes the perfect nightcap after all your island hopping activities.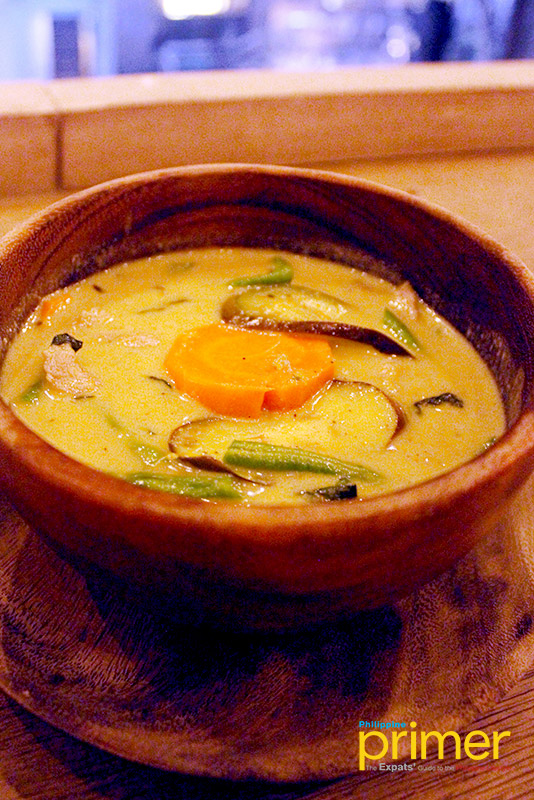 Pork Green Curry (Php 390)
While many restaurants try to tweak dishes to the milder Filipino taste, Big Bad Thai does not hold back at all from their Thai dishes to their homemade sauces! Expect the spice level you'll equally enjoy in Thailand while being in El Nido, Palawan, Philippines.
Are you looking forward to visiting El Nido soon? Visit Big Bad Thai and tell us about it in the comments below!
Also read: Bella Vita in El Nido Palawan: Sunsets, Pizzas and Cocktails by the Beach
How to get here
•  Big Bad Thai is along Calle Hama Street, Brgy. Masagana, El Nido, Palawan.
•  From your hotel, you can take the tricycle to Big Bad Thai but because Calle Hama itself is closed to motorists, the driver will drop you off at the nearest spot and you will have to walk to the restaurant.
•  If you are using a rented motorcycle, traversing Calle Hama is allowed.
---
This first appeared in Philippine Primer's Japanese and English Magazines March 2020 issue.
Written by Heloise Diamante
General Information
Calle Hama, Brgy. Masagana, El Nido, Palawan
0917-639-3173
3 p.m. to 11 p.m.
Restaurant Menu
You can scroll the image left and right.