The Black Pig
THE BLACK PIG is a charcuterie, bar & restaurant headed by Chef Carlos Garcia, a Spanish chef who previously worked for Michelin Star French restaurant Gauthier Soho in London.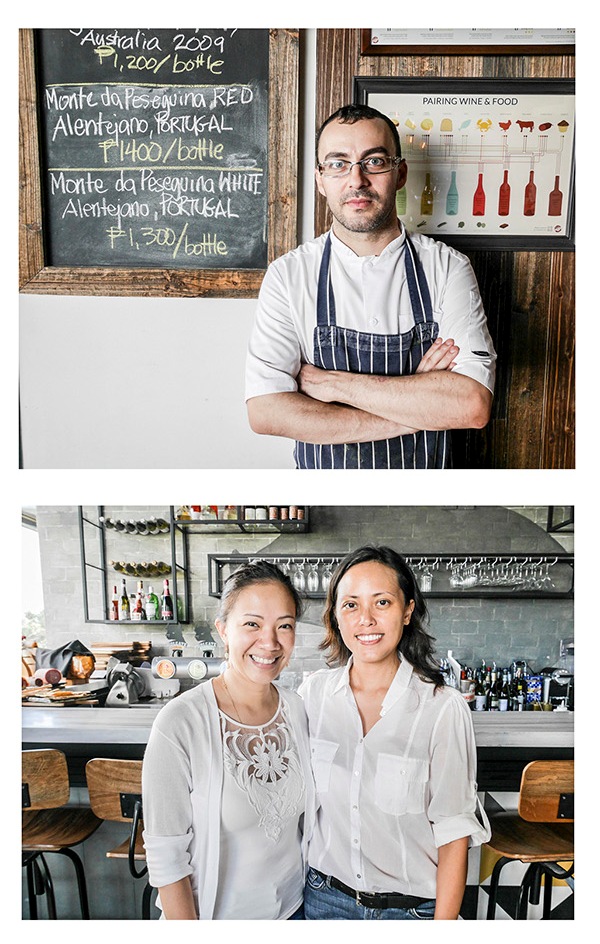 Chef Carlos, together with couples  Steve & Tricia MacDonald and Anton & Berna Garriz, lines up to offer European-inspired dishes that use fresh local ingredients. Moreover, they also offer signature draft beers on tap and a rare selection of wines from humble wine makers across the globe.
The name of the restaurant is inspired by Spain's black Iberico pig, also known to be the finest ham all over the world, and our very own lechon.
Their approach is creating innovative and distinct dishes with the combination of different cultures, flavours, and textures while having a very casual yet sophisticated ambiance. Just imagine eating food that tastes so good as you enjoy the restaurant's laid back vibe. "It's the reflection of the owner's personalities," says Steve Macdonald. The homey feeling at BLACK PIG makes it a popular hangout joint for foodies and even celebrities.
Primer experience:
COMPLIMENTARY BREAD
The complimentary bread is baked fresh daily. We liked them all, especially when they were paired with the beet root pate. As they say, all good things are free.
THE BLACK PIG CHARCUTERIE BOARD
Jamon Iberico de Cebo, Morcilla Iberico, Chorizo Iberico, Salchichon Iberico, Lomo Iberico
BEERS
Try their craft beer samplers to start off your meal. Begin with the lightest, local craft beer, and then proceed to MMA, ESB, and Road Trip. I like the ESB's fruity yet bitter flavour, while Mr. Eguchi, our Japanese editor preferred, the Road Trip which has a stronger kick.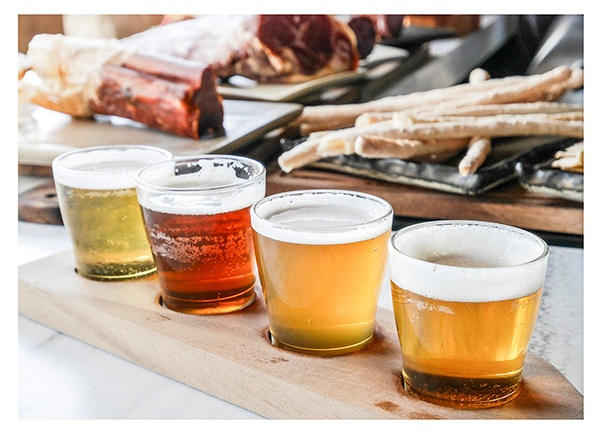 STARTERS
The greens in the Roast Chicken Breast and Lemon Salad & the Spinach and Ricotta Ravioli are locally produced from the Malipayon farms. By the way, malipayon in Illonggo dialect is masayahin in Filipino or cheerful in English.

The Beet Root Risotto with Parmesan Foam. This was an obvious favourite. We indulged to it down to its last drop
MAIN DISHES
The Mahi-mahi Fillet, Braised Veal Cheeks & the Pan-fried Prawns & Polenta –The taste of these dishes are as wonderful as how it was prepared.
DESSERT
For the dessert they gave us Chocolate Praline Mousse (P290). It's a chocolate mousse with a hazelnut like wafer inside. I've got to say that I have a very high expectation on this one. All the bloggers, who have visited this joint, have made a brilliant review about it, and all I could say is that this dessert was the highlight of my visit. Surely, Chocolate Praline Mousse made me very 'Malipayon.'
Other than that, we also had Meringue & Marinated Mango, which was also very delicious and it has eye-catching presentation. It's so stunning that it's so hard to ruin the design.
Overall, we love the quality of their food. The menu and drinks are very well planned, and each dish provides the customers a unique experience. We highly recommended this place for the working people, both young and the 'not so young,' who are looking for a place to reward themselves after a long day's work.
We are already looking forward going down south just to visit The Black Pig!

Article by Kevin Dizon

2/F, The Commercenter Alabang, Commerce Avenue, corner East Asia Drive, Filinvest, Muntinlupa City.

+632 808-1406, +63917-846-2674

Lunch 12:00 nn to 3:00 pm / Bar 3:00 pm onwards / Dinner 6:30 pm to 10:00 pm