Soil: A taste of home
Filipinos have always had a love affair with food. Anytime a new restaurant opens, we make sure to try it out, regardless of the type of cuisine; however, we've become accustomed to a particular type of cuisine that we forget to simply enjoy food without bias. Soil, aims to give Filipinos just that.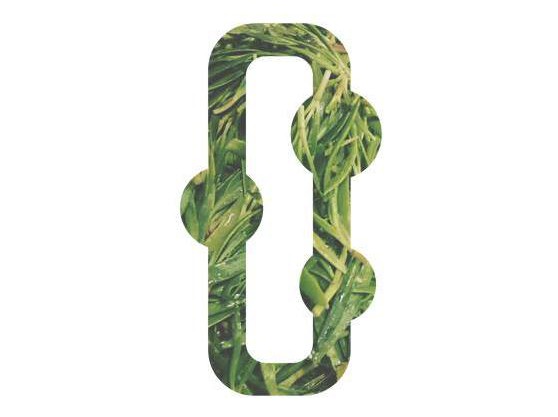 FARM TO TABLE. It doesn't succeed as much as other concepts, but Soil is showing promise.
Soil is the brainchild of Chef Lorenzo Pimentel and his brother, Iñigo. Inspired by the hard work that farmers and fishermen go through to put food on the table, they came up with Soil to bring out the best in local ingredients and help the farmers out at the same time.
Soil is a cook-centric restaurant, focusing on the food rather than the cuisine. With a menu that changes every quarter, they aim to bring out the best in whatever ingredients are in season. An open kitchen encourages conversation with the chefs, making sure you get the most out of your food.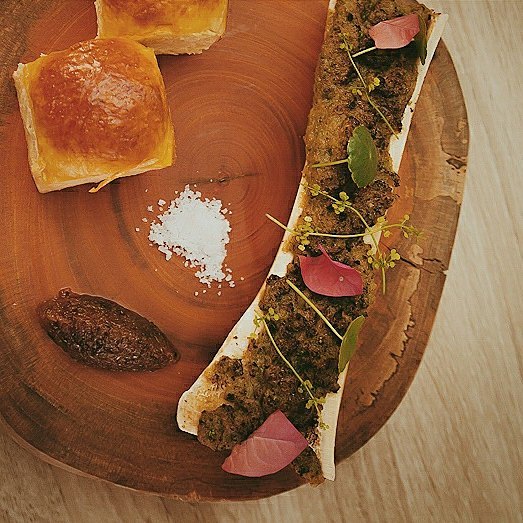 START YOUR MEAL with their Bone Marrow Spread with Escargot, Onion Jam, and Lemon Brioche (P180).
Whet your appetite with their Bone Marrow Spread with escargot, onion jam, and lemon brioche. The sweetness of the onions is paired nicely with the earthy escargot, rounded off by a delicious helping of bone marrow.
GET BOLD FLAVORS with Soil's Kingfish Ceviche with Wasabi Soba, Soy Caramel, and Chicken Skin (P335).
Looking for bold flavors? Try their Kingfish Ceviche with wasabi soba, soy caramel, and chicken skin. Kingfish, known locally as tanigue, is the definitive star of the show. The wasabi soba and soy caramel bring out the best of the fish, while the chicken skin gives it that extra crunch.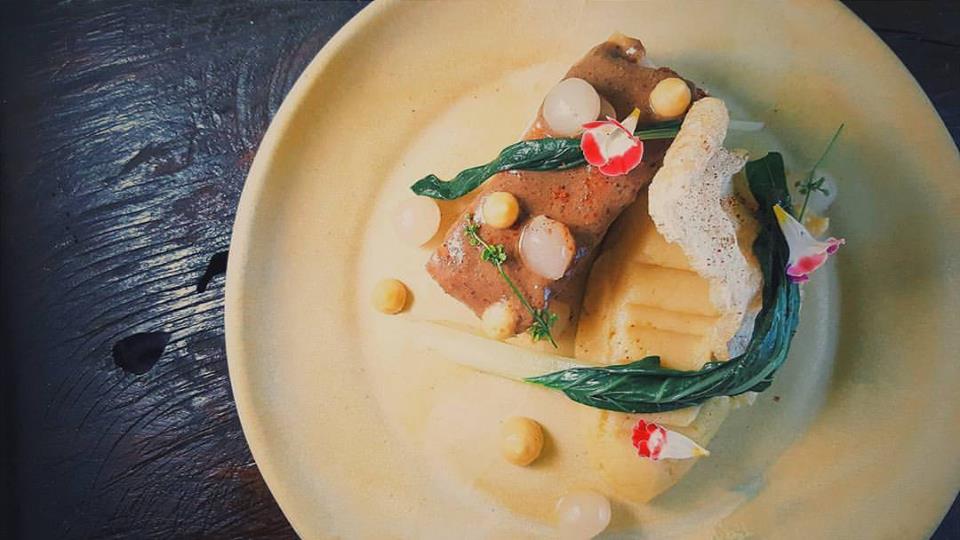 PORK IS GOOD. If you like pork, you'll love the Roasted Pork Belly with Tinapa Mash, house-made Pork Crackling, and Fermented Apples (P310). According to Soil, they're the "fastest-moving pigs" they've seen.
An odds-on favorite for anyone who dines at Soil would be their Roasted Pork Belly with tinapa mash, house-made pork crackling (or chicharon), and fermented apples. Pork is good, and it's made even better with this dish. It's said that it is the restaurant's fastest-moving pig/item on the menu.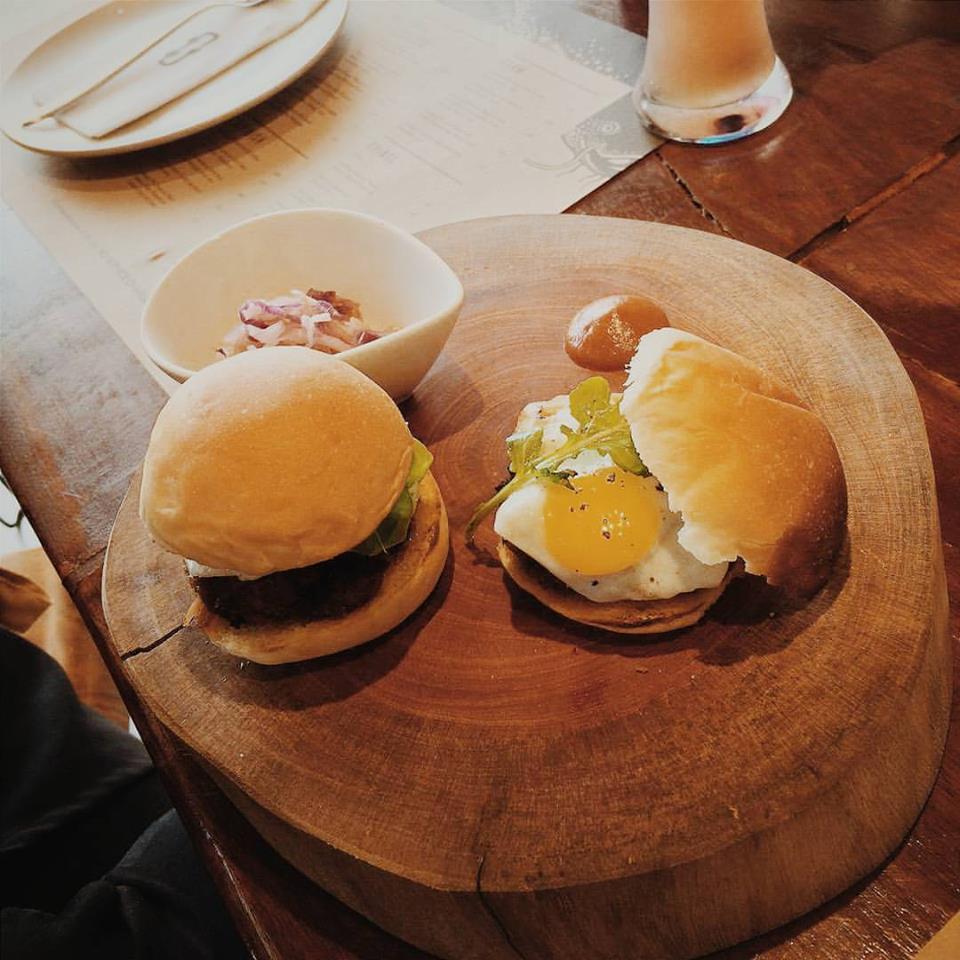 SIMPLE YET TASTY. Pulled Pork Sliders with Brie, Sauerkraut and Quail Egg (P370). Good for two… or one.
Most of Soil's dishes look great, but they can be a bit complex. Their Pulled Pork Sliders with brie, sauerkraut, and a sunny-side up quail egg take things down a notch with the complexity… but not with the flavor. It's served in pairs, perfect for sharing… or not.
To quench your thirst, they have a selection of beverages highlighted by the Estrella Damn Inedit by Feran Andria (P200 for 330ml, P500 for 750ml), perfect for fine dining. They also serve Pedro, a local craft beer brewed in San Pedro, Laguna.
Hungry? Then head on over to Soil, located at Unit 16, Molito Lifestyle Building, Madrigal Ave. cor. Alabang-Zapote Rd., Alabang, Muntinlupa City. They're open from Tuesday to Sunday. Lunch service starts at 12 p.m. and ends at 2:30 p.m. Dinner service is from 6 p.m. to 11 p.m. For reservations, please call 02-802-2792, or email them at reservation@soilmoderndining.com.
Source: Spot.PH, Soil Facebook page
Photos via Soil Facebook page
Unit 16, Molito Lifestyle Building, Madrigal Ave. cor. Alabang-Zapote Rd., Alabang, Muntinlupa City
02-802-2792
Tuesdays to Sundays, Lunch 12:00 pm – 2:30 pm, Dinner 6:00 pm to 11:00 pm
reservation@soilmoderndining.com