Mona Lisa Ristorante in Muntinlupa: An Italian Restaurant with Filipino Touch
While everyone's wishing they could fly right now in Italy and have a taste of their authentic cuisine— well worry no more because Mona Lisa Ristorante has finally arrived in Alabang to let every Filipinos and expat here in the country experience the Italian dining scene.
This remarkable restaurant opened its doors to Westgate Alabang in July 2010. The concept goes way back in a California restaurant named Mona Lisa where the couple Michael and Belle Grandinetti frequently dine. Since Belle has a penchant for cooking, she and his husband decided to put up their own restaurant in the Philippines, and also named it Mona Lisa—added a Ristorante so it may sound authentic.
Once you enter the quaint restaurant, you'll notice its modern interior, a mini-bar at the side, the huge glass windows, overlooking the view of the Westgate road scene, and the impressive alfresco painting on the ceilings. Even the tile floorings are creatively designed to showcase a 3D effect making it look like stairs.
Mona Lisa Ristorante prides itself as an Italian restaurant with a Filipino touch, and has been the go-to place of businessmen, and corporate individuals for lunch meetings, and is also available for intimate dinners.
"Unlike any other restaurants, we cook here everything fresh," said Anthony, Mona Lisa Ristorante's restaurant manager.
With their huge menu options, you can start off with Caprese Salad or Smoked Salmon with Prawns (Php 480) as an appetizer, followed by their bestsellers, Mona Lisa pizza, topped with pepperoni, mushrooms, onions, bell peppers, tomato sauce, and mozzarella cheese, served with a bowl of arugula and alfalfa.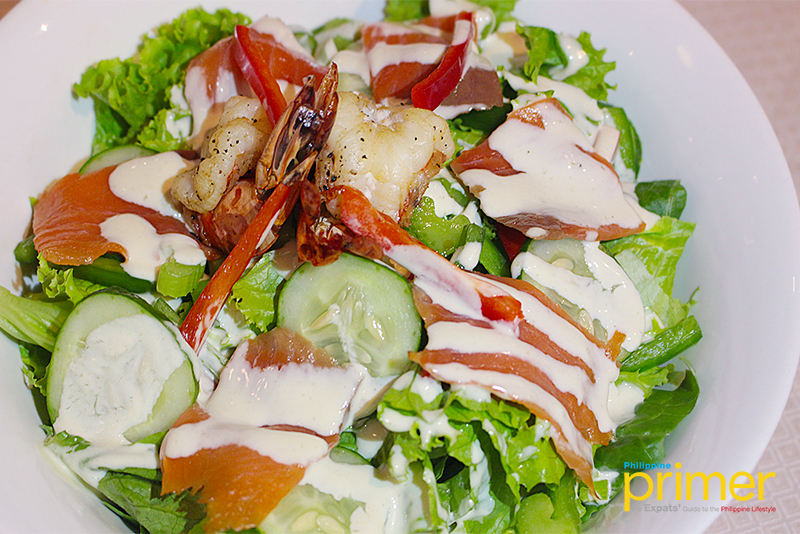 Smoked Salmon with Prawns (Php 480)
You should also try their Pollo Pizzimiente (Php 535), a pasta dish made with chicken thighs and breast, asparagus, broccoli, creamy porcini, and button mushroom. It is drizzled in black truffle oil with parmesan sauce and garnished with Italian parsley.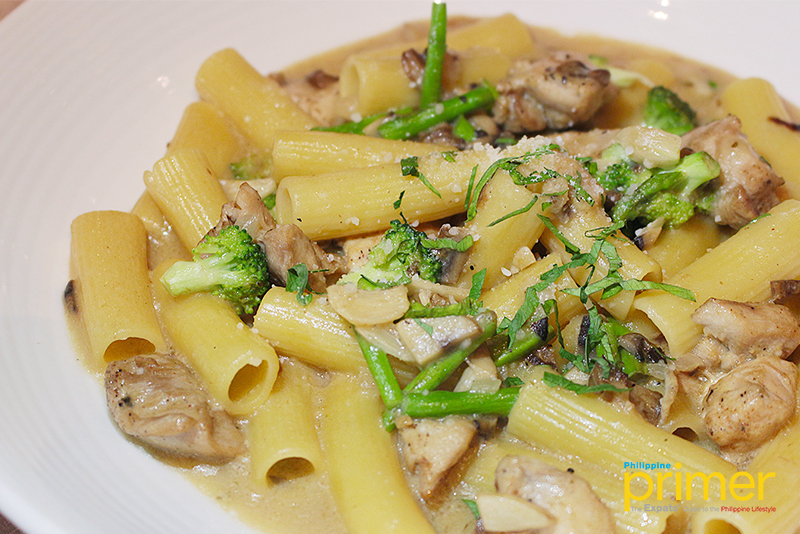 Pollo Pizzimiente (Php 535)
You can also order their Spaghetti Alla Vongole (Php 450), a clam pasta mixed with Italian herbs in olive oil and white wine, plus a clove of roasted whole garlic at the side for more added flavor.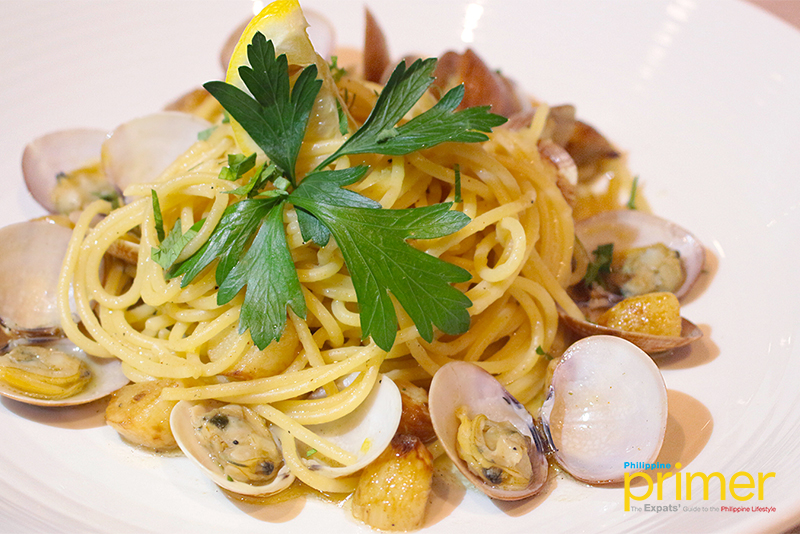 Spaghetti Alla Vongole (Php 450)
Italian dining experience wouldn't be complete without ordering their Panizze (Php 790) or their rolled pizza. Their regular customers usually order two flavors, and one of their bestsellers is the Mona Lisa and the Miguelli Calabrese.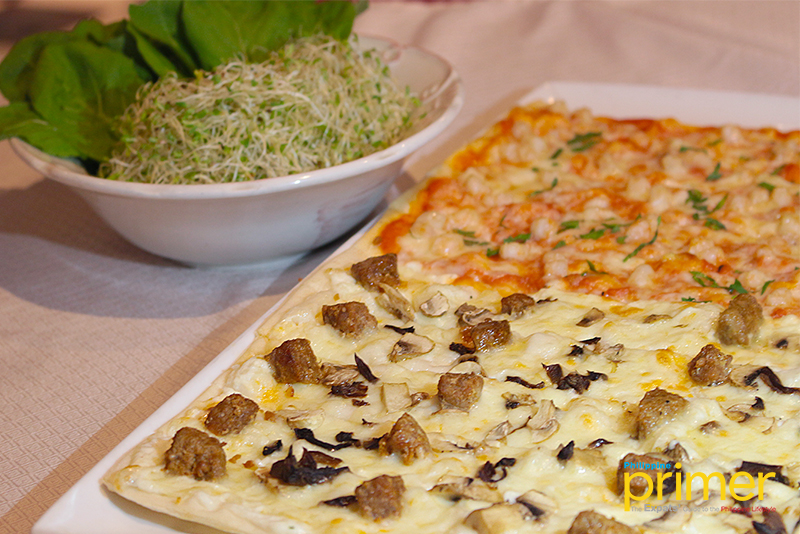 Panizze: Mona Lisa & Miguelli Calabrese (Php 790)
They have a service delivery provider, TwoAnyOne, for guests who wanted delivery options. All they have to do is dial 21212.
How to get here:
From SLEX, take the 

exit 

23

 heading toward 

Filinvest. Continue along Filinvest Avenue until you reach Commercenter on your right side. Mona Lisa Ristorante is near Ducati Alabang and Launchpad Coworking.
---
Written by Denise Villamar
General Information
The Commerce Center,2/F Commerce Ave.,Alabang, Muntinlupa
02-556-0708
11:30 am- 2:30 pm, 5:30 pm- 10:30 pm
Saturday and Sunday only